Looks Salon, India's leading salon chain,  recently announced the grand opening of its flagship salon, Looks Prive, in The Square, Aerocity, Delhi. The premium location ensures easy accessibility for discerning individuals who appreciate the finer things in life. This salon also sets a new benchmark in luxurious salon experiences, combining an opulent ambience, unparalleled comfort, and personalised services to create unforgettable moments for each client. Looks has established itself as a pioneer in the beauty and grooming industry, and the launch of Looks Prive further solidifies its position as a trendsetter and innovator. This launch also marks a significant milestone for Looks Salon with the launch of its 200th salon.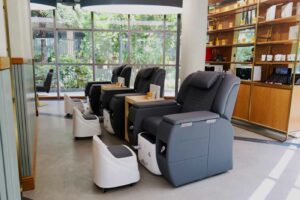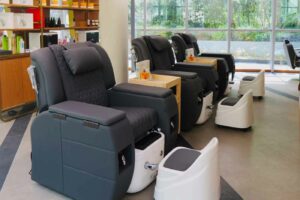 From expert haircuts and styling to indulgent spa treatments, Looks Prive offers a comprehensive range of state-of-the-art services from its team of highly skilled professionals. Expressing his delight on the launch, Samay Dutta, Managing Director at Looks Salon said, "Our team is delighted to introduce Looks Prive, our flagship salon in Aerocity, Delhi. Looks Prive goes beyond a traditional salon. It is a sanctuary of luxury and indulgence, where every client is treated to an unforgettable experience. With our unwavering commitment to excellence, exceptional services, and personalized touch, we are confident that Looks Prive will become the preferred destination for those seeking a truly luxurious salon journey."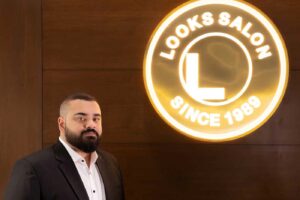 Every aspect of Looks Prive including the salon's opulent interiors has been meticulously designed to deliver an unmatched salon experience. A carefully curated selection of top international brands known for an exceptional quality products is used for all treatments. Synonymous with quality, innovation, and exceptional customer service, the new salon embodies the brand's commitment to excellence.