TikToker Lana gave herself an at-home manicure and loses her entire thumb nail due to mishandled cuticle.
The TikToker, Lana (@lanalovesshushi) lost her entire thumb nail after doing an at-home gel manicure. Lana shared a video where she showed everyone an infected thumb nail due to the cutting of her cuticles. The infected thumb was red, swollen landed her to the hospital.
She shared a clip and urged everyone to listen to their nail technicians and not cut the cuticles. The video got around 272,000 views since the past month.
Later she posted another picture of her bandaged thumb and revealed to everyone that her entire thumb nail had to be removed. She has got about 15 million views on these updates. Several nail technicians reacted to her videos. One of them commented that usually people mistakenly refer to living tissue as 'cuticle' sometimes.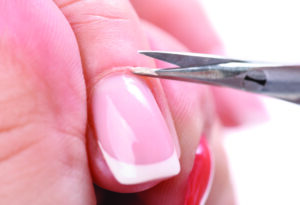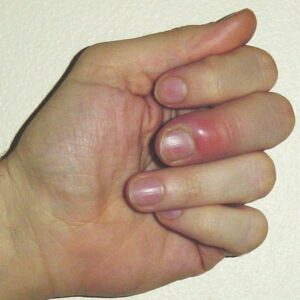 One of the people in her comment section pointed out that Lana's injury occurred not just because of the cut cuticle but also because her tools may have been unsterile.
Lana claimed that she has always been cutting off her cuticles while doing her own manicures at home and she often would get carried away and cut excess skin. After she had completed her recent manicure, she felt that her thumbnail was sore. She ignored it as it had happened in the past as well. But she was worried when the situation got worse and the skin around her thumbnail started to puff up. This lead her straight to the emergency room.
There have been several incidents were manicures have gone wrong and led to infections which lead to serious problems. Hence, it is very important to be very careful while performing a manicure. Make sure to not cut off the cuticles and use clean tools.
Also Read: