Maison D'Auraine, a conglomerate that houses exclusive luxury beauty brands recently launched Keune, a 100-year-old Dutch luxury haircare brand in India. Through this collaboration, Maison D'Auriene aims to distribute, market and do brand building thus reiterating its role in bringing luxurious brands to India. Well known for premium products and high-quality ingredients, Keune has a strong foothold over the hair care segment since the past 100 years. The Dutch brand uses the latest technology to cater to diversified hair care needs.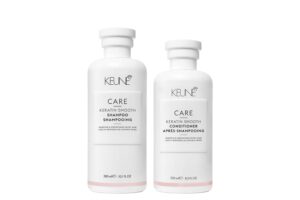 Arpit Jain, Founder & MD of Maison D' Auraine expressed his happiness on the launch of Keune's products in India. With this partnership, it will unveil an array of products for the Indian consumer and salon professionals. The extensive product portfolio includes luxe colour treatment solutions, rejuvenating care essentials like shampoos & conditioners manufactured using a five-mineral complex and a versatile collection of affordable and premium hair styling staples designed to nourish and tame versatile hair types. This entire range of products will be available at more than 25,000 premium salons across India. The brand has introduced its entire portfolio of 1,600 SKUs in India.
The launch will take place in phases. In phase 1, Keune will be launched in 10,000 salons in 250 cities. The brand plans to target 400 cities in the next 24 months and expand its distribution to 25,000 salons. Maison D' Auriene will unveil the Keune products in tier I and tier II cities in this financial year and subsequently, will make inroads into tier III, IV and V cities the following year. Arpit anticipates 70% of the revenues to come through salon services, the remaining 30% from retail sales.
Keune, being a global leader in professional haircare products recently attained B Corp™ certification, underscoring the company's dedication to environmental sustainability, ethical business practices, and social responsibility. With this strong commitment to engaging in sustainably responsible practices, the brand has bolstered its efforts to reduce its carbon footprint, using recycled materials in its packaging, and sourcing ingredients responsibly.