Step out of the Dessange Salon & Spa looking glamorous and diva like
A luxurious 3300 square feet area located in the suburbs of Mumbai, Dessange Salon & Spa, is a space you will want to escape to, to revive yourself. The salon reflects elegance, femininity and charm. With the state-of-the-art infrastructure and hygiene, it provides world-class expertise on everything to do with beauty.

"Dessange Paris offers 3 treatment atmospheres where you can treat yourself to services depending on your choice:
1. Precious energy: all the magic of energizing rituals with Beauty Treatments
2. Esthetic expertise: specialized treatments combining the technology of state-of-the-art esthetic devices with Dessange beauty services for visible and long-lasting results
3. Desire to escape: delicious, enveloping and wonderfully enjoyable treatments where the key words are 'well-being' and 'awakening of the senses'" claims Loic Chapoix, Creative Art Director, Dessange Paris.
Ambience
From the moment you walk into the salon, you know you are in an extraordinary space where luxury meets comfort. The salon is spanned across 3 floors and every floor is meant for a specific function. The top floor is for the massages and facial services. The ground floor is for haircuts and colour. The basement, which is reserved for spa rituals and mani-pedis. The virginal white walls contrasting with soft shades of champagne, vast spaces, noble materials such as taffetas, hardwood and marble give it a very modern and contemporary look. It is spacious, clean and bright.
The Treatment
As soon as I entered the salon, I got a warm welcome at the reception. I was introduced to my stylist, Ashita Gonsalves who asked me which service I was interested in opting for. Since, I had been wanting to get my hair coloured since quite sometime, I decided on getting a Balayage done. I have dry hair problem and because of the weather, my hair is frizzy too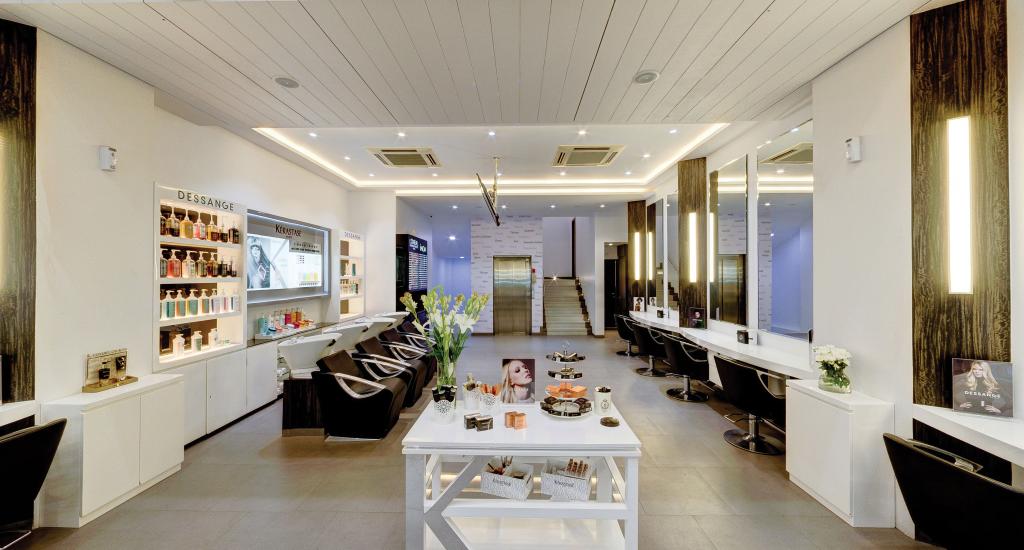 Thus, I decided on getting an Olaplex Express Treatment as well so as to ensure that my hair feels healthy despite the colour treatment.
For Balayage, I chose Caramel Brown Colour. As explained by Loic, Balayage is a highlighting technique created by Mr. Dessange and is now known worldwide. It is a free hand technique, which gives the colourist more freedom to apply the colour where they deem fit and achieve a more natural result.
My hair colour treatment commenced when Ashita first pre-lightened my hair, segregating sections as per the strands. After pre-lighting the hair, it was covered with plastic so as to avoid any cold air (from the air-conditioner) affect the colouring process. This time duration may vary from person to person depending on their hair colour and texture explained. Keeping it wrapped under plastic for 25 minutes, my hair was then washed. Following this, Olaplex Number 1 was added to the colour mix which was then applied to my hair. After rinsing the colour, Olaplex Number 2 was applied to my hair and left for 10 minutes followed by a thorough wash and conditioning.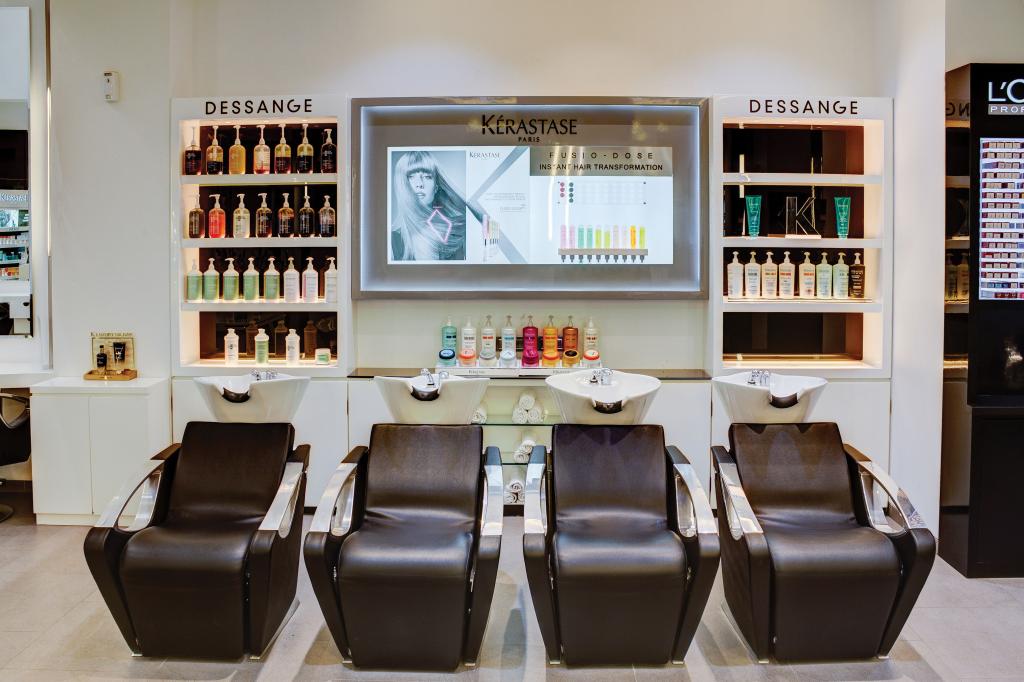 Olaplex Express Treatment is known to limit damage to hair during or after colouring. "A lot of people with damaged hair have managed to get amazing results from Olaplex. It is the best way to colour the hair without any breakage,"claims Loic.
After a quick blow-dry, I noticed how perfectly sun-kissed my hair looked! It is true, that a great hair colour can change your entire look. I felt confident just like an absolute diva with tresses that not only looked gorgeous but also felt healthier, thanks to the Olaplex Express treatment! SS