Check out the sensational looks from the 62nd Annual Grammy Awards 2020
BILLIE EILISH
Where: 62nd Annual Grammy Awards 2020
Look: Green Glamour
Why we love it: Billie Eilish graced the event with a lot of glamour and style. She arrived on the red carpet in a custom monogram Gucci tracksuit in her signature theme colours — slime green and black. Her striking green nail art covered in the Gucci logo and designed by Emi Kudo stole the show. Billie's perfectly manicured nails had a Kelly-green base which was covered in a lime-green Gucci print that complemented her outfit.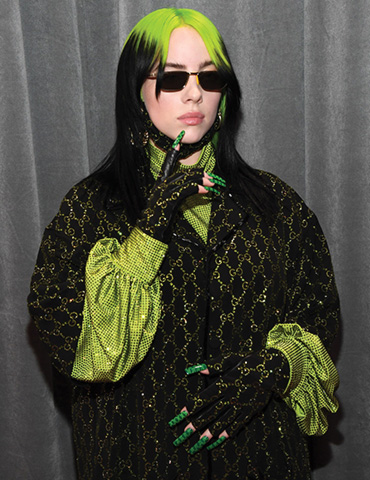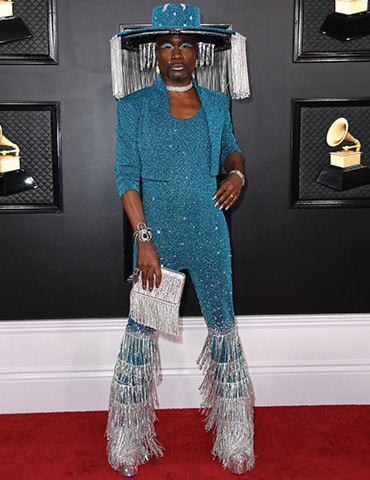 BILLY PORTER
Where: 62nd Annual Grammy Awards 2020
Look: Sparkle Drama
Why we love it: Billy porter was a head-turner in an electric-blue custom Baja East jacket and jumpsuit adorned with silver fringes on the hem. His ensemble also featured a cropped jacket, Alexis Bittar jewelry, and a wide-brim hat designed by Scott Studenberg with even more diamante fringe. His beauty look included a silver manicure that complemented his silver, metallic lip and dramatic blue eye shadow that covered his entire lid.
ARIANA GRANDE
Where: 62nd Annual Grammy Awards 2020
Look: Fairytale Beauty
Why we love it: Ariana Grande channelled her inner Cinderella in custom Giambattista Valli blue-grey tulle dress with long opera gloves. For her hair, she opted for the signature ponytail that had pale blonde shades with flipped out ends, a piece of face-framing and dark roots that added drama to her look. Her make-up routine included a nude, glossy lip with perfectly defined eyes, winged liner and soft glow on her cheeks.