CUT&STYLE Eleve in Gurugram delivers unmatched services, adapting to the ever-changing needs of clients
The CUT&STYLE Eleve is a highly revered salon. It specializes in providing top-notch haircuts and styling services. Located on Golf Course Road, Gurugram, the brand boasts of a rich heritage and maintains a strong presence in the bustling and prestigious corporate hub of the nation.
Established by industry experts, Rajesh Yadav and Dinesh Sharma, the salon offers an experience that embodies opulence and tranquillity. The salon combines affordability and luxury, leaving an unforgettable impression on their clientele.
SALON USP
CUT&STYLE Eleve stands out for its unmatched expertise and creativity in the salon industry. The brand has always been committed to meeting the ever-changing needs and desires of its valued customers. "We pride ourselves in maintaining the highest standards of quality, professionalism, and personalized service throughout the journey.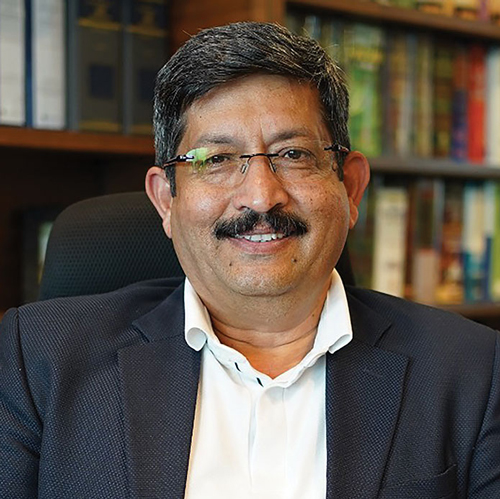 Clients can experience the ultimate transformation with the CUT&STYLE Eleve experts' services, says Dinesh Sharma, Director, CUT&STYLE."
As the brainchild behind value generation and the keen financial acumen, he pioneers future-oriented strategies at CUT&STYLE salons. His valuable insights drive well-informed decisions, fuel professional growth, and enhance communication, making him a catalyst for success both within and outside the organization.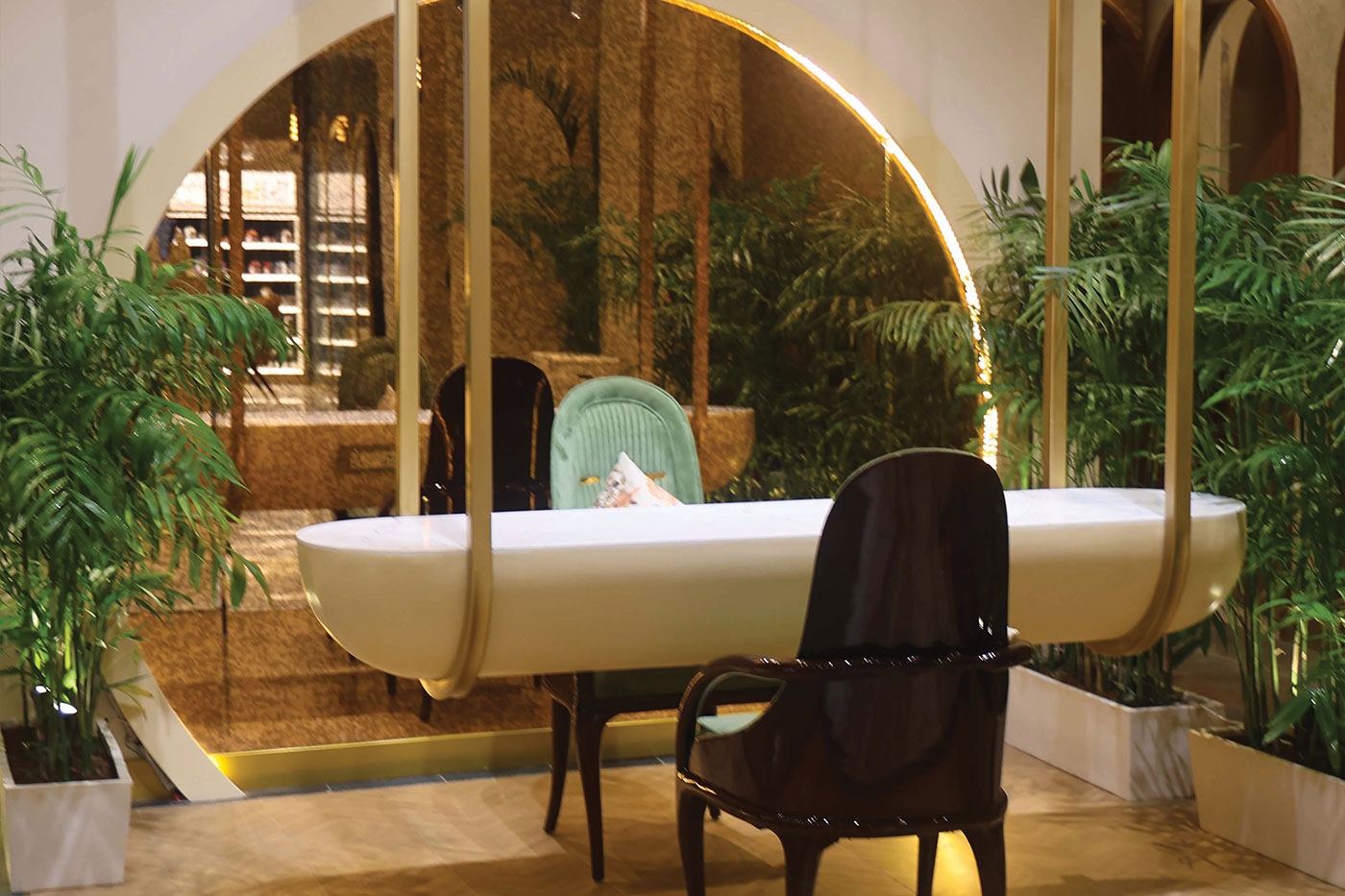 DESIGN AND THEME
The interiors at CUT&STYLE Eleve exhibit an exquisite fusion of comfort and sophistication. Combining creativity and innovation to deliver an unparalleled journey that goes beyond the ordinary, the salon endeavours to deliver a mind-blowing experience. Step inside and experience a world of beauty that will leave clients in awe and brimming with self-assurance.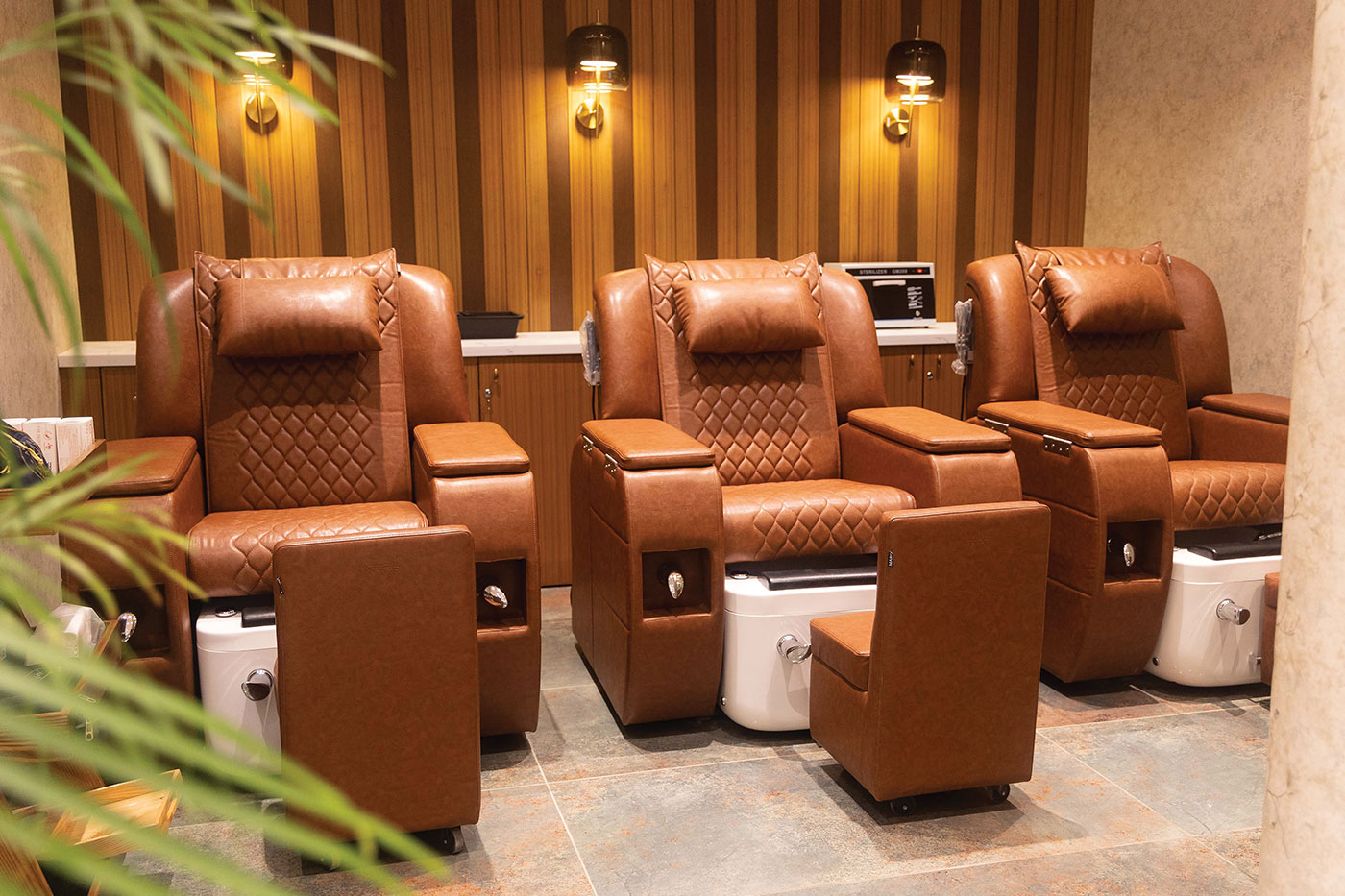 EDUCATION & TRAINING
CUT&STYLE Salon has cultivated an educational ecosystem that emphasizes continuous learning and professional development. It partners with L'Oreal Business School to provide an array of specialized training programs aimed at nurturing and enhancing the skill sets of aestheticians. These immersive courses are carefully curated to reflect the latest trends, techniques, and technological advancements in the field. Apart from this prestigious collaboration, CUT&STYLE is also affiliated with L'Oréal Professional Paris, aligning its standards and methodologies with one of the world's foremost beauty brands. This
affiliation ensures that trainees are exposed to international best practices and industry-leading products. CUT&STYLE Eleve's association with Kerastase amplifies the salon's commitment to a comprehensive educational experience that fosters innovation, creativity, and a relentless pursuit of mastery. By intertwining world-class training with influential partnerships, the salon not only shapes careers; it also shapes the future of beauty, one professional at a time.
SERVICES OFFERED
With a belief of comprehensive approach towards beauty, the salon is dedicated to being creative, delivering top-notch quality with perfection. The salon offers transformative hair treatments and creative hairstyles. Its exclusive services include haircuts, hair colour and hair transformation. The services offered are designed taking clients unique needs and preferences into account. The makeup artists at the salon are skilled at enhancing natural beauty with beautiful makeup. Nail services are also offered at CUT&STYLE Eleve.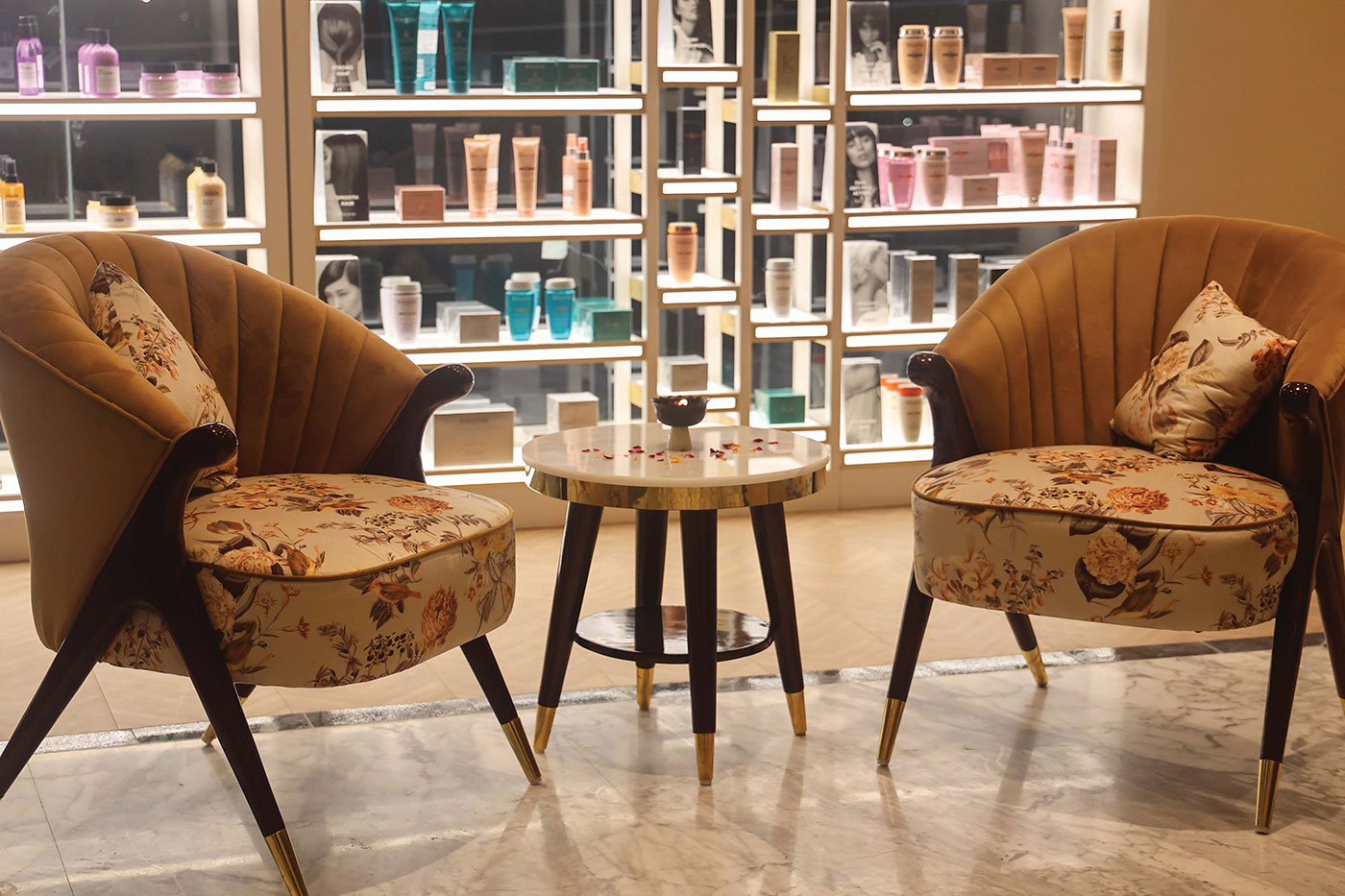 PRODUCT PORTFOLIO
CUT&STYLE Eleve offers a personalized range of products designed to cater to the specific needs of customers' skin and hair maintenance. These are carefully formulated using only the finest ingredients available, ensuring the highest possible quality.
FUTURE PLANS
The salon is on a journey to augment its team with exceptionally skilled members who possess expertise across various domains. This strategic move is poised to empower the salon to offer an expanded array of specialized services, thereby elevating the overall experience for its esteemed clientele. Looking forward, CUT&STYLE Eleve has delineated a few pivotal focal points.
Primarily, there exists an unwavering commitment to substantial investments in cutting-edge technology and state-of-the-art equipment. This deliberate step will not only elevate the salon's operational efficacy but also pave the way for an enhanced customer experience. Secondly, an exciting prospect beckons as the salon endeavours to introduce novel beauty treatments and services that cater comprehensively to a diverse spectrum of aesthetic preferences. With an unwavering dedication to evolution, the salon remains resolute in its mission to continually align with the evolving tastes of its cherished patrons.
Fact File
Name: CUT&STYLE Eleve
Established: 2022
Founders: Rajesh Yadav and Dinesh Sharma
Treatment rooms: 3
The number of aestheticians: 8
Signature Treatment: Kerastase, Dermalogica, Kaylon, Alga
Timings: 10:00 am to 09:00 pm
Contact: 9560260034
Address: Plot no- A-26, 5, Golf Course Rd., A Block, DLF Phase 1, Sector 26, Gurugram, Haryana 122002
Website: cutandstyle.in