Dermalogica, the no. 1 choice of skincare products for all professionals around the world, has completed 14 years in India. Over these years it has trained and built a strong community of over 5000 skincare professionals who deliver 'personalized skincare' routines in 500 + prestigious salons across the country.
Launched in 1986 by skin therapist Jane Wurwand, Dermalogica was based on the concept of gender-neutral skincare and disrupted the idea of a beauty product to focus on skin health. Today after 14 years in the country, the brand stands tall, imparting those values and education to professionals and clients alike.
The brand's aim to promote 'skin health' is based on three pillars – Education, Personalization and Human Touch. Dermalogica gives the best-in-class professional skincare education to their skin therapists, from the basic to the expert level, through a comprehensive programme created by International Dermal Institute, a global leader in skincare education. Personalisation helps them look after each client's unique skin type through specific treatments, and human touch signifies kindness and empathy.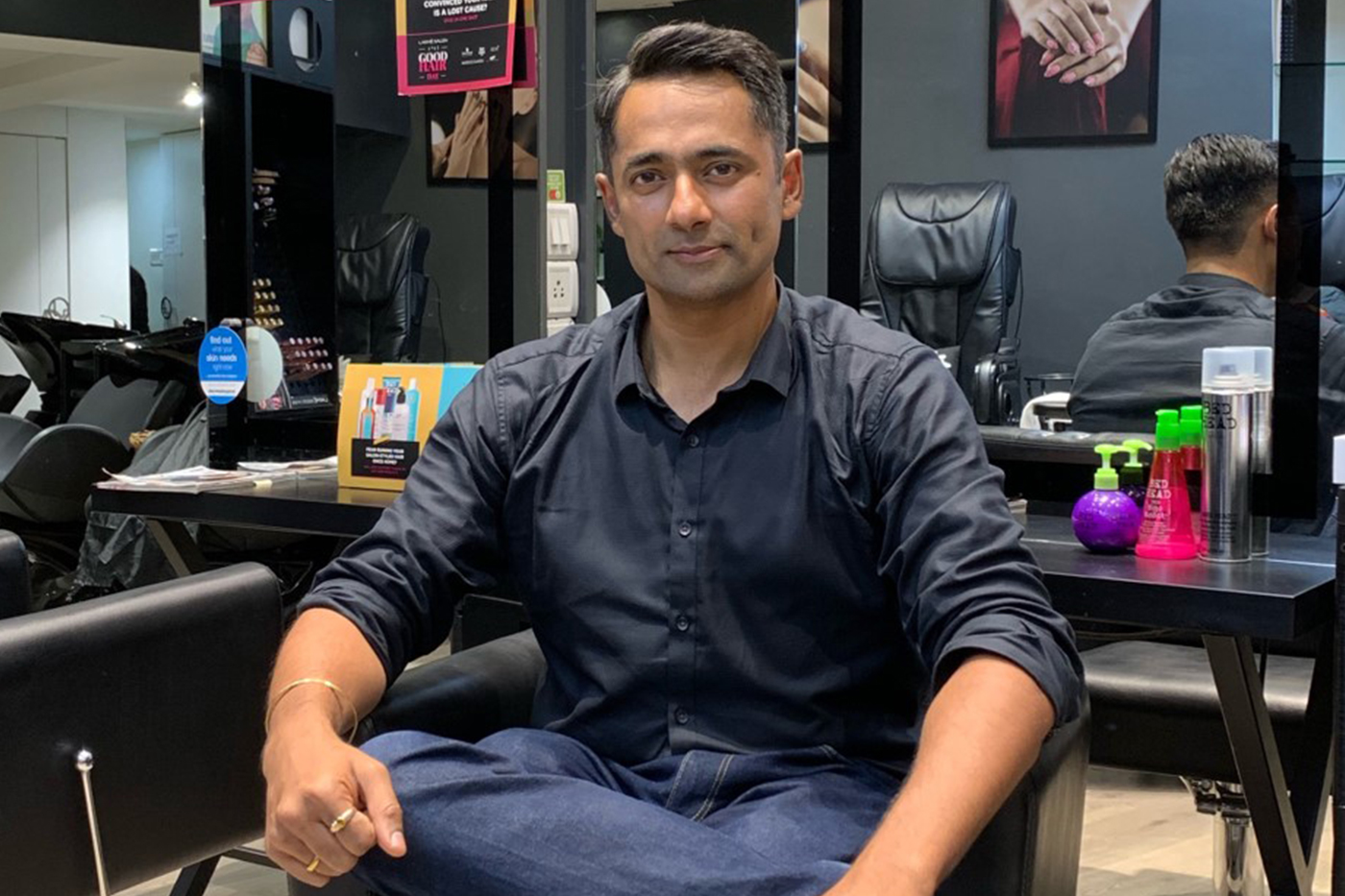 "This milestone is a proud moment for us. Our next goal is to scale up our footprint, grow our tribe further and spread our message of healthy skin to discerning customers across the country, by continuing to revolutionise the way Indians see and consume skin care."
–Pushkaraj Shenai, Head, Unilever ProBeauty
Backed by R&D the brand has a portfolio of 60+ retail products and 9 distinctive in-salon treatments e.g., the Zero-touch Facelift and the ProSkin 30, 60, 90 treatments targeting high concern areas of their clients, helping them to achieve their healthiest skin. Dermalogica introduced Facemapping and its digital version 'Facemapping powered by AI' in India last year and since then, over 100,000 Indians have identified their skin types and concerns through this tool. The brand now provides 'real skincare for real skin' in over 500 salons including Lakme Salon, Looks, Envi, Bblunt and Toni & Guy.
Dermalogica is a brand that cares for its professionals, its customers and the planet and works towards doubling down on that promise every day.
"Success is having choices and options to pursue whatever you feel is self-determined to do in life. It's the freedom and the liberty to be fully authentic to be who you are and to claim it."
-Jane Wurwand, Founder, Dermalogica
14 reasons to love Dermalogica
Founded by skin therapist, Jane Wurwand, to upgrade the skill sets of therapists around the world
Products and services researched & developed by the International Dermal Institute that has redefined the global professional skin care business
A tribe of 100,000+ professional skin therapists across 107 countries worldwide
Dermalogica focusses on skin health so you can live your healthiest skin
We help clients build personalised skin care routines for their skin type, unique concerns & needs
Facemapping and its digital version, Facemapping powered by AI, to help customers identify their skin needs and find the right products & services
Targeted treatments with seven high-performance serums for skin needs ranging from dryness and brightening, to acne and ageing
The range of award-winning, powder-based exfoliants gentle enough to use every day
Introduced the world to the Dermalogica Double Cleanse, a two-part cleansing routine to give customers their cleanest, healthiest skin ever
Addressing UV protection and targeting skin concerns in a single step with multi-tasking moisturisers + sunscreens
Focus on state-of-the-art technology and revolutionary ingredients that take skin care to the next level
Rooted in result-oriented services that help customers achieve their personal skin goals – from the quick 15-minute Zero Touch Facefit to the PROSkin 60-minute targeted treatments
Clean since 1986 with formulas that are free of artificial colors and fragrances, mineral oil, lanolin, S.D. alcohol, parabens and microplastics. Dermalogica is also certified vegan on all but five products
Dermalogica has been certified cruelty-free by PETA and Leaping bunny and 90% of our packaging is already recyclable or bio-degradable.