A lowdown on how essential oil infused treatments and products can benefit skin and hair health
With the rising stress levels people have been witnessing for a few years now, the wellness industry has been working relentlessly to come up with advancements in treatments more consciously. Combining beauty and stress relief in various ways to enhance your clients' experience is the new trend with natural and organic ingredients. Essential oils are a great addition to the list when it comes to relaxing hair and skin treatments.
StyleSpeak brings you in-depth understanding of oil-based treatments and their benefits, so you can plan to add them to your spa menus. Here's a look at the properties of these oils and how their infusion in hair and skin treatments work to rejuvenate and revitalize the body, mind and spirit with a visible difference.
Essential Oils – A Brief Understanding
Essential oils are concentrated plant extracts that preserve their source's unique aroma and flavours. These extracts are diluted by blending them with carrier oils before being used. There are around 90 such essential oils that are regularly used, each with its own set of health benefits.
Despite their name, essential oils are non-oily and soluble in other carrier oils, but they do not readily dissolve in water. Pure essential oils are almost 70 times more concentrated than the original plant source, and their absorption into the bloodstream happens in a fraction of a second.
How do essential oils work?
Plant chemicals present in these oils get absorbed into the skin through certain application methods such as applying it with heat. The aroma that essential oils have, stimulate areas of the limbic system, a part of the brain that plays a vital role in behaviour, emotions, sense of smell, and memory.
Best Essential Oils for Hair and Skin Spa Treatments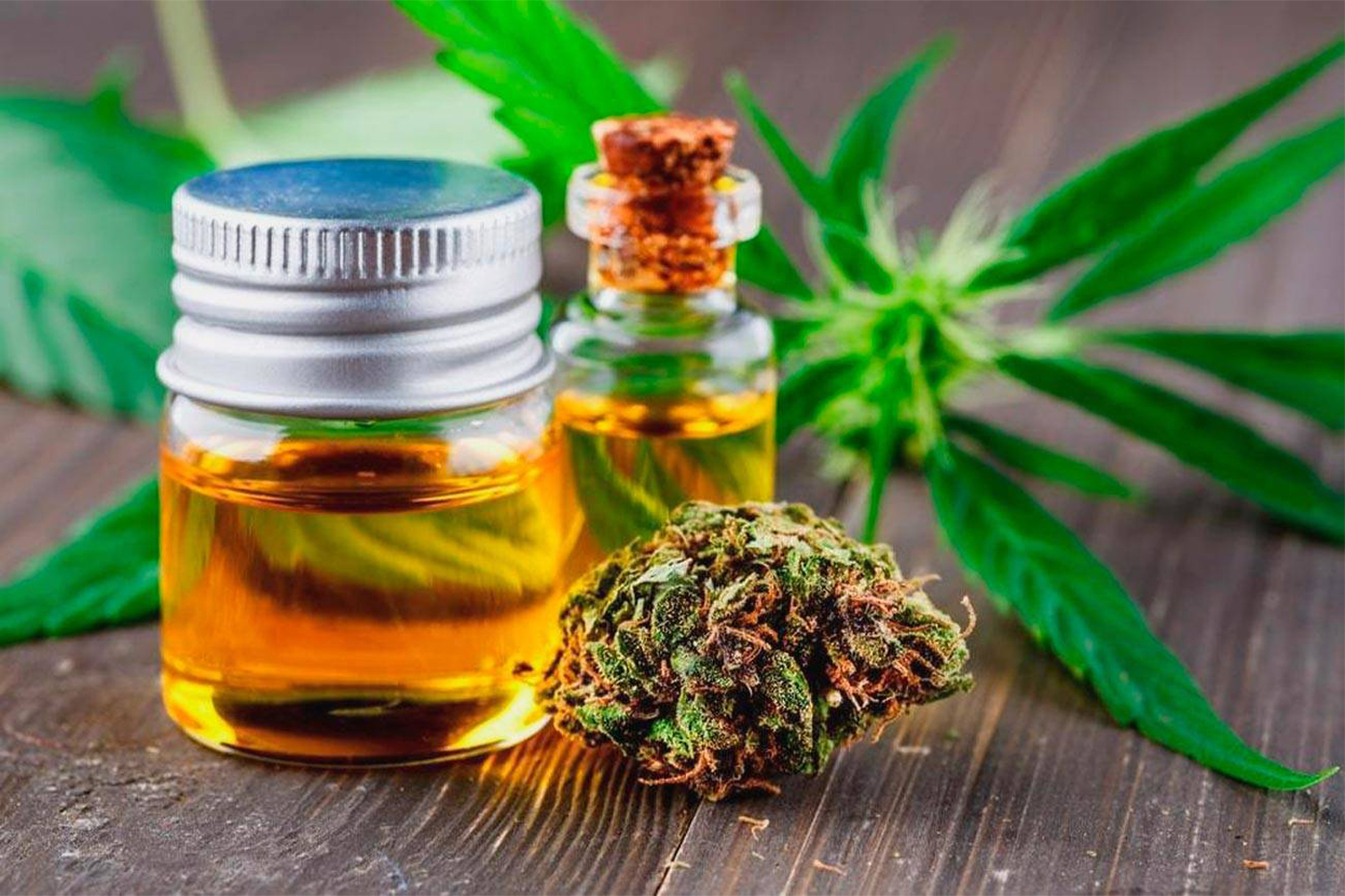 Sea Buckthorn – Packed with antioxidants, removes excess oil from hair, moisturizes and improves skin elasticity
Chamomile – Improves mood and relaxation
Argan – Works wonders in treating hair loss, moisturizes the skin, improves scalp health and protects the skin against sun damage
Lavender – It has anti-inflammatory properties, heals wounds and soothes eczema and dry skin
CBD – Reduces anxiety and pain, and treats acne
Sandalwood – Calms the nerves and improves focus
Jasmine – Improves libido, alleviates stress and depression, and helps during childbirth
Tea Tree – Eases physical and emotional stress. Its antibacterial properties heal wounds and regulate sebum production in acne-prone skin
Benefits of Essential Oil Infused Skin and Hair Treatments
Skin and hair rituals that involve essential oils have been traditionally popular since ages unknown. Skin treatments were traditionally designed exclusively with herbs and inorganic elements including strong actives that help rebuild and heal epidermal barriers. Plants provide a wide and complex source of phytochemicals which came from these traditional methodologies. Pure essential oil synergies recognized for their diverse dermo-therapeutic effects are used in many aesthetic aromatherapies to keep the skin open and enhance the skin's capacity to flush out the waste efficiently.
Skin Treatments
Essential oil infused skin treatments have become popular over the years. These treatments not only relax the body but also aid in delaying premature ageing. Here are some examples of oil- based skin treatments offered at salons and spas.
Spot Lights – Argan Lip Care by Lakme Salon is a lip rejuvenating treatment that uses a combination of marine ingredients with argan oil. This lip care service enhances the suppleness of the lips.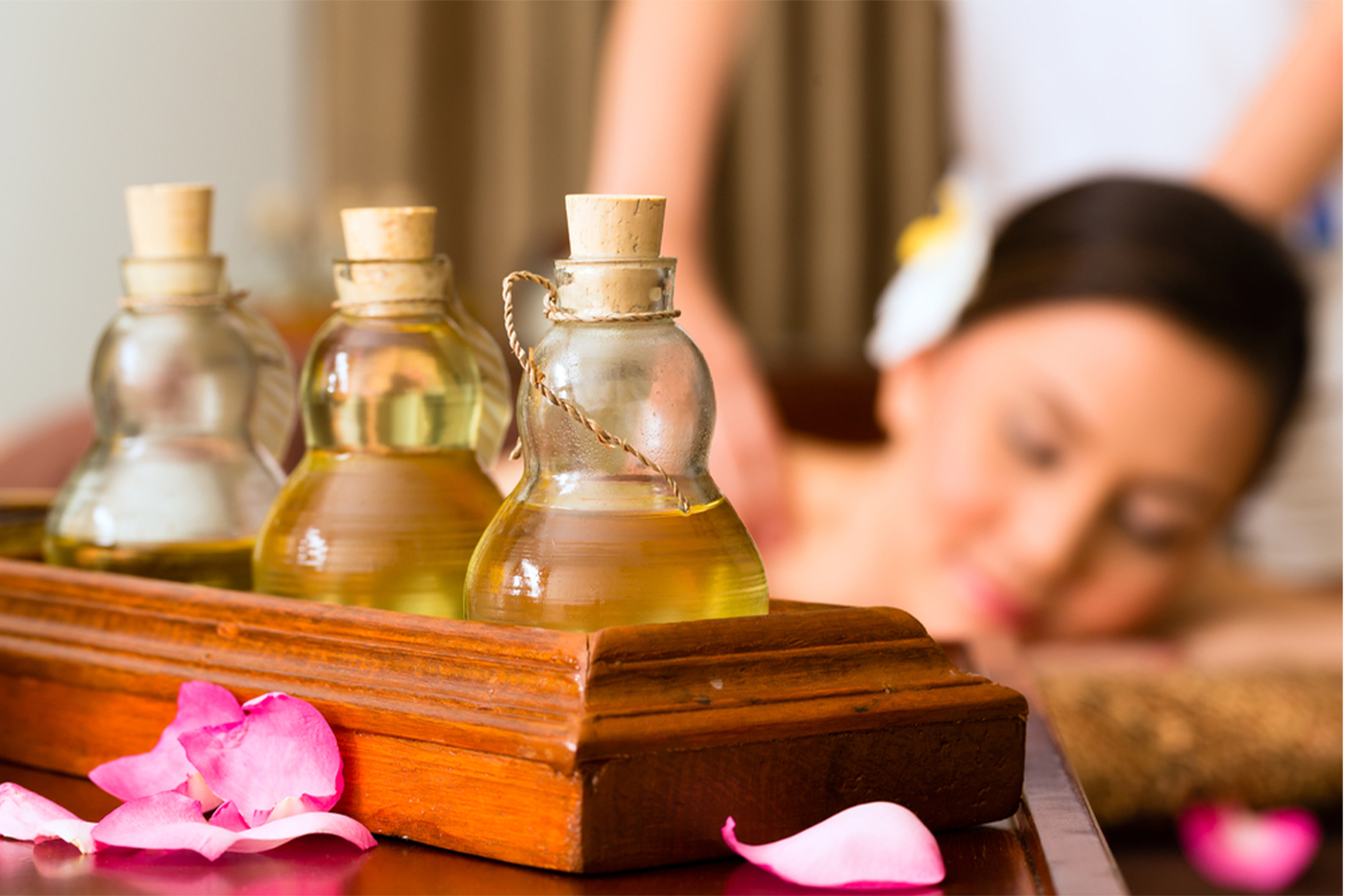 The Aromatherapy Facial relaxes the facial muscles as the massage technique helps in maximum penetration of the oil into the skin. It improves blood circulation and flushes out the toxins from the skin.
Green CBD Spa Treatment at Spa Anjali in Avon, CO, USA is a new addition to their spa menu. The treatment involves applying a compound made with activated hemp extract to areas of concern, like a stiff neck, followed by a 50- or 75-minute rejuvenating rubdown with hemp-based massage oil from Mary's Nutritionals.
For Hair Treatments
Hot oil treatments are specifically made of plant-based oils such as castor, almond, olive, and coconut which work best for moisturizing dry hair, enhancing shine, and restoring the shine and soft texture. A scalp massage strengthens the subcutaneous circulation, ensuring faster and more efficient absorption of the oils. Here are some of the best hair spa products professionally used by most salons and spas.
Verb Moringa + Jojoba Treatment Oil
A hydrating, silicone-free and 100% natural, multi-use serum formulated to reduce hair breakage, repair damaged hair and fight dry scalp woes by reducing breakage by 73%, split ends by 64% while sealing in moisture.

Bumble and Bumble Hairdresser's Invisible Oil Hot Oil Concentrate
Boosted with Castor Oil, this hot oil concentrate hydrates the hair and gives it a nourished, smooth finish and luxe self-care experience and includes four treatments.
Cosmo Black Seed Oil – Hot Oil Hair Treatment Cream
The product is specially formulated with black seed oil, strengthens and fortifies the hair, reduces hair breakage and makes the hair smoother and shinier.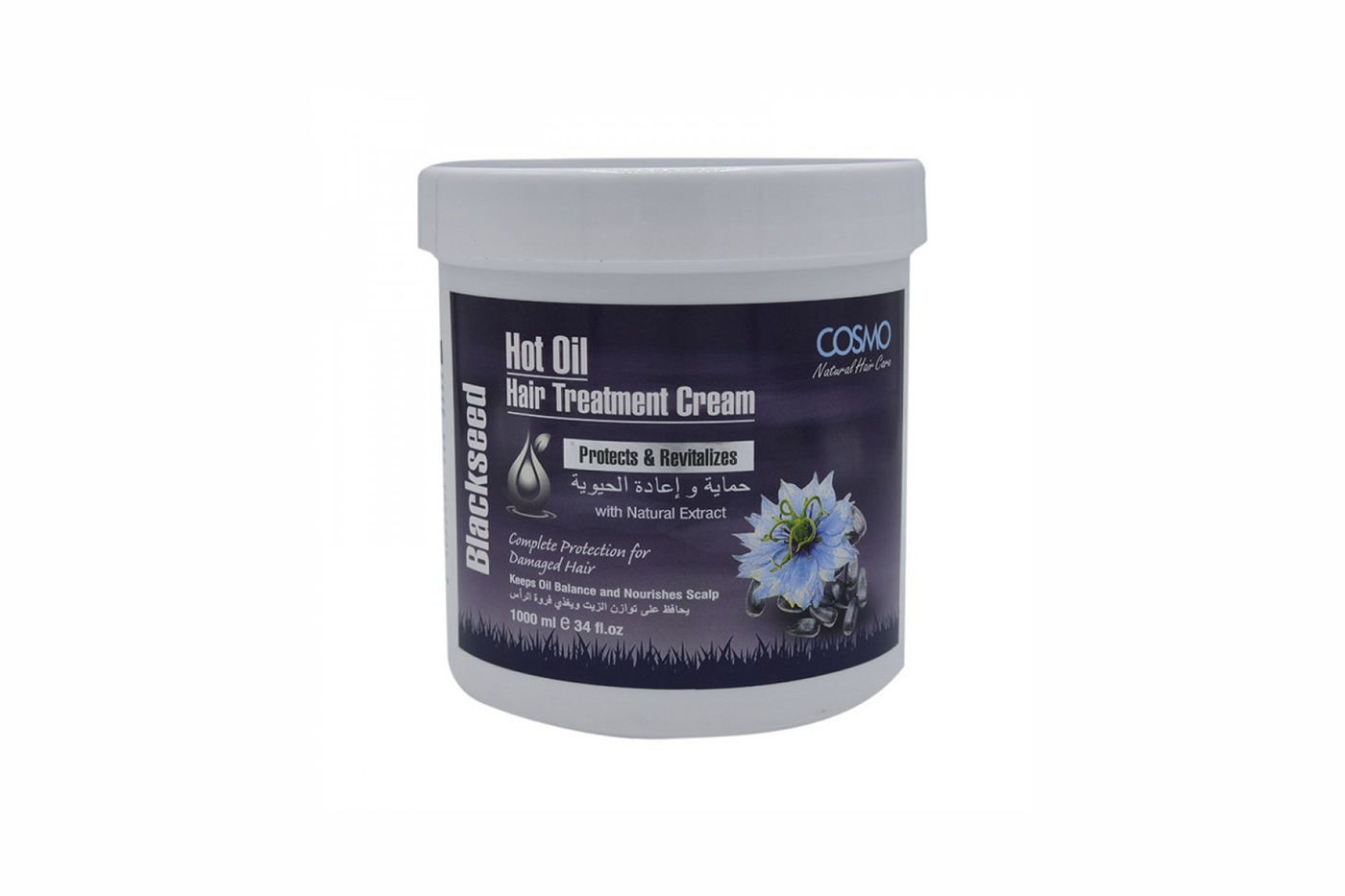 While the list can just go on, these are some of the treatments and products you must include in your list as you stock up your salons and spas. A detailed consultation could make your client more confident in choosing their treatments and they're sure to come back for more. So, refill your salons and spas with the best of these wonder oils to offer an unforgettable experience to your clients!