Explore the updated versions of classic chignons for the modern bride!
The classic Chignon hairstyle has been an all-time favourite among brides. However, in today's fashion-forward world, brides are looking for ways to put a modern twist to this favourite hairstyle. Modern chignons are an updated take on the classic Chignon, incorporating twists, braids, and texture to create a contemporary bridal look that is both timeless and trending.
Classic Chignon: Timeless Elegance
This iconic hairstyle is characterised by a low, knotted bun at the nape of the neck, which exudes sophistication and grace. Its simplicity allows for endless customization, making it a favourite among brides who want a timeless, polished look.
Celebrity hair designer Rama Gusain Sandhu points out that the Chignon hairstyle has a rich history dating back to the Victorian vintage era. Initially, it was a style primarily associated with men, but over time, it has evolved into a unisex trend. The Chignon is typically worn at the nape of the neck, either as a knot or a small bun, often for formal occasions.
Evolution of Chignons
As bridal beauty trends have evolved, so has the classic Chignon. Today, brides seek a style that reflects their unique personality and sense of style. The modern chignon is a creative fusion of classic elegance and contemporary flair.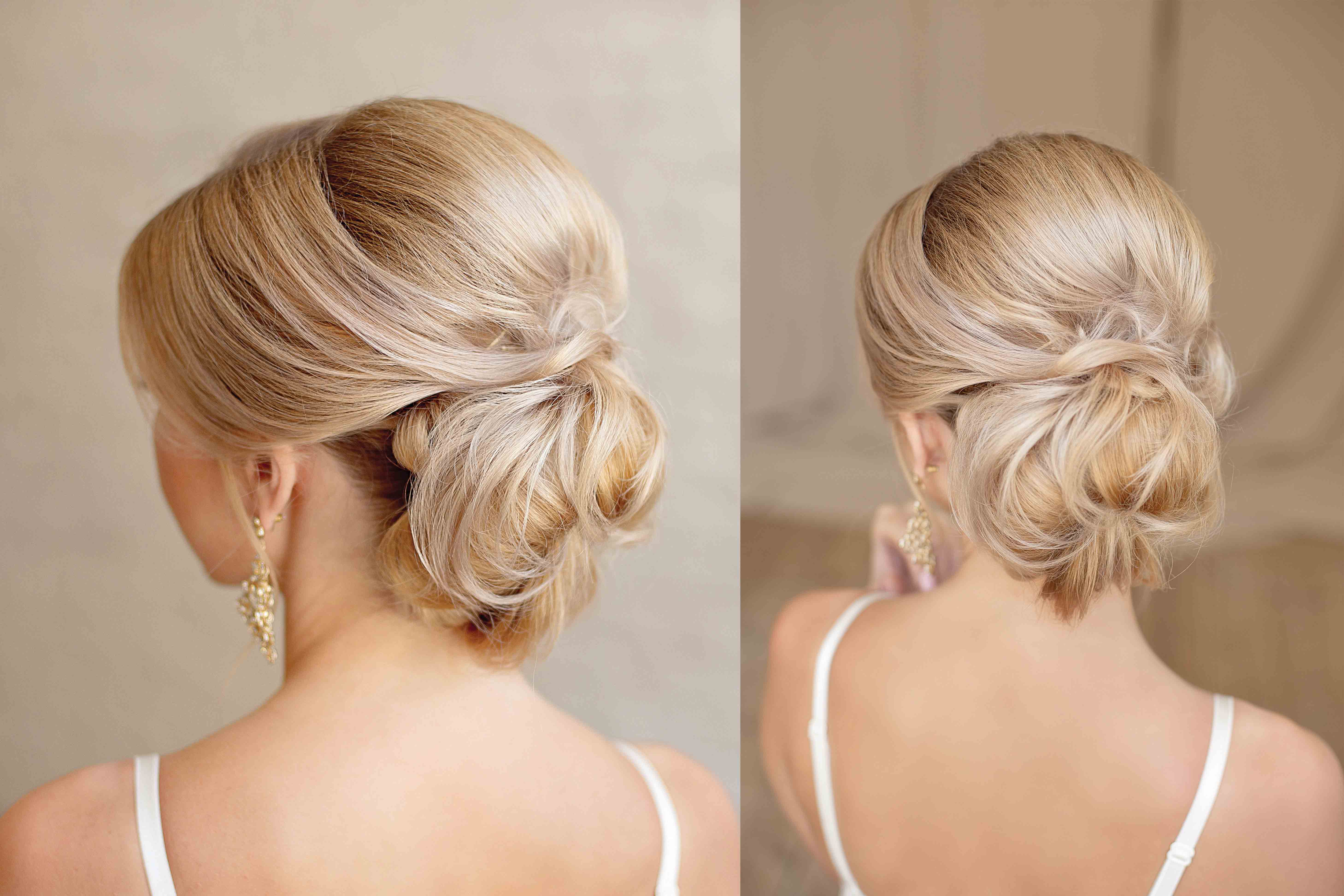 Incorporating twists and braids
One of the most popular ways to update the classic Chignon is by incorporating twists and braids into the hairstyle. These intricate details add a touch of romance and quirkiness to the overall look. For instance, a loosely braided chignon adorned with delicate flowers create a soft and feminine bridal style, perfect for a garden wedding.

"Modern Chignons still offer opportunities for personalization. While pearls, fresh flowers, beads, and stones are no longer common adornments, they remain a possibility for those looking to add a unique touch to their Chignon-inspired hairstyle."
Rama Gusain Sandhu, celebrity hair designer, bridal and fashion weeks
Texture and volume
Texture is another critical element of modern chignons. Brides opt for tousled, textured chignons that provide a relaxed and effortless vibe. This look can be achieved by teasing the hair for volume, creating loose waves, and wrapping them into a messy chignon. The result is a modern and chic hairstyle far from the sleek, structured chignons of the past.
Accessories and embellishments
Accessories play a significant role in updating the classic Chignon. Brides can personalize their Chignon with accessories, from delicate pins and combs to sparkling headpieces and veils. These embellishments can be strategically placed within the Chignon or along the hairline, adding a touch of glamour and individuality to the overall bridal look.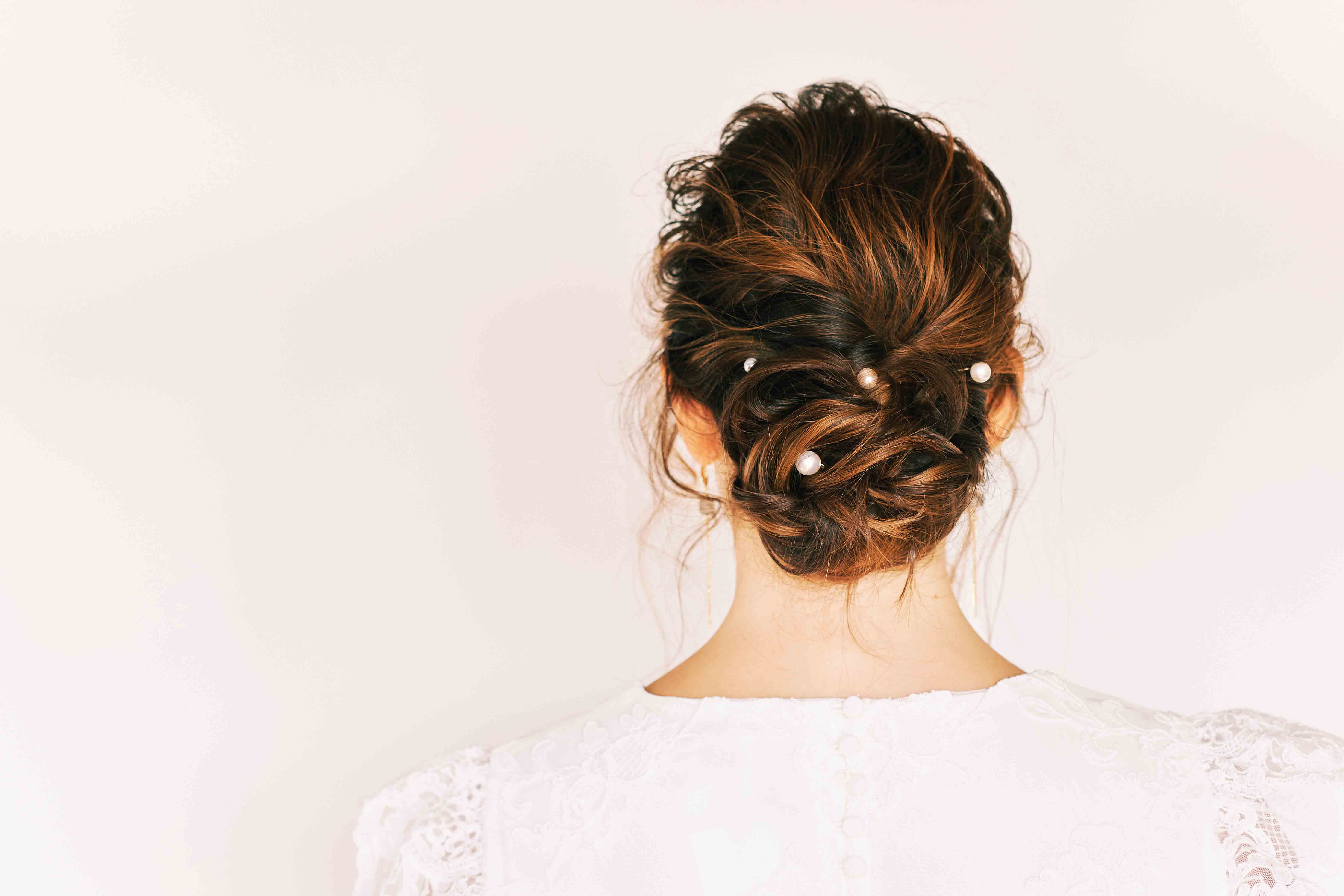 Chignon variations
Rama says, "In earlier times, women used to adorn their Chignons with accessories, but this practice has gradually faded. Modern Chignons, however, still offer opportunities for personalization. While pearls, fresh flowers, beads, and stones are no longer common adornments, they remain a possibility for those looking to add a unique touch to their Chignon-inspired hairstyle."
Modern chignons come in various forms to suit different bridal styles and themes.
Here are some popular variations:
Textured Chignon: Often starts with hair that has loose waves or curls. These add dimension and depth to the hairstyle, giving it a more organic and romantic feel.
Low Twisted Chignon: A low chignon with twisted strands give a romantic and bohemian feel.
Braided Chignon: Incorporating single or multiple intertwined braids into the Chignon adds texture and charm.
Messy Chignon: Embraces natural texture and volume, perfect for brides seeking a chic look.
Side Swept Chignon: Sweeps the Chignon to the side for a modern and asymmetrical appearance.
Embellished Chignon: Adorned with pearls, crystals, or floral accents, this variation adds a touch of opulence.
Rehman Arifi, National Education & Business Development Director at Hair Masters Salon, highlights that modern chignons offer variations suitable for different face shapes such as round, square, oval, diamond, and more, call for specific chignon styles.
For round faces, opt for messier chignons with freer-flowing hair.
Square faces benefit from side-swept or low chignon/bun styles to soften angular features.
Those with sharper features can consider tight ponytails or high buns for a classy look.
Arifi emphasizes that chignons aim to lift and soften the face. He suggests leaving tendrils of hair around the face to achieve a softer effect.
Conclusion
Modern chignons offer a contemporary take by incorporating twists, braids, texture, and accessories.
Whether planning a church wedding or a whimsical garden affair, a modern chignon can be tailored to suit your style, making you feel like the most beautiful and confident version of yourself on your special day. Embrace the evolution of the Chignon and let your bridal look shine with elegance.
Apart from the Chignon, if your looking for curls then check out this – Perfect Curls For Wedding.

"Chignons aim to lift and soften the face. Leave tendrils of hair around the face to achieve a softer effect"
Rehman Arifi, National Education & Business Development Director at HairMasters Salon