Understand different hair textures and patterns before cutting and styling it
One of the main activity for hairdressers before a haircut, styling or a hair treatment is 'Consultation and Analysis'. This important activity involves understanding the hair length, density, face shape, previous treatments, profession, lifestyle and of course… Texture.
Knowing and understanding various hair textures is crucial to perform any service in a hairdressing salon. Hair texture is as important a concern as skin tone is for make-up. We need to understand that each client is different and has their own natural hair texture depending on heredity, local climate etc.
This article gives details of different textures and the haircut and style most suitable for it.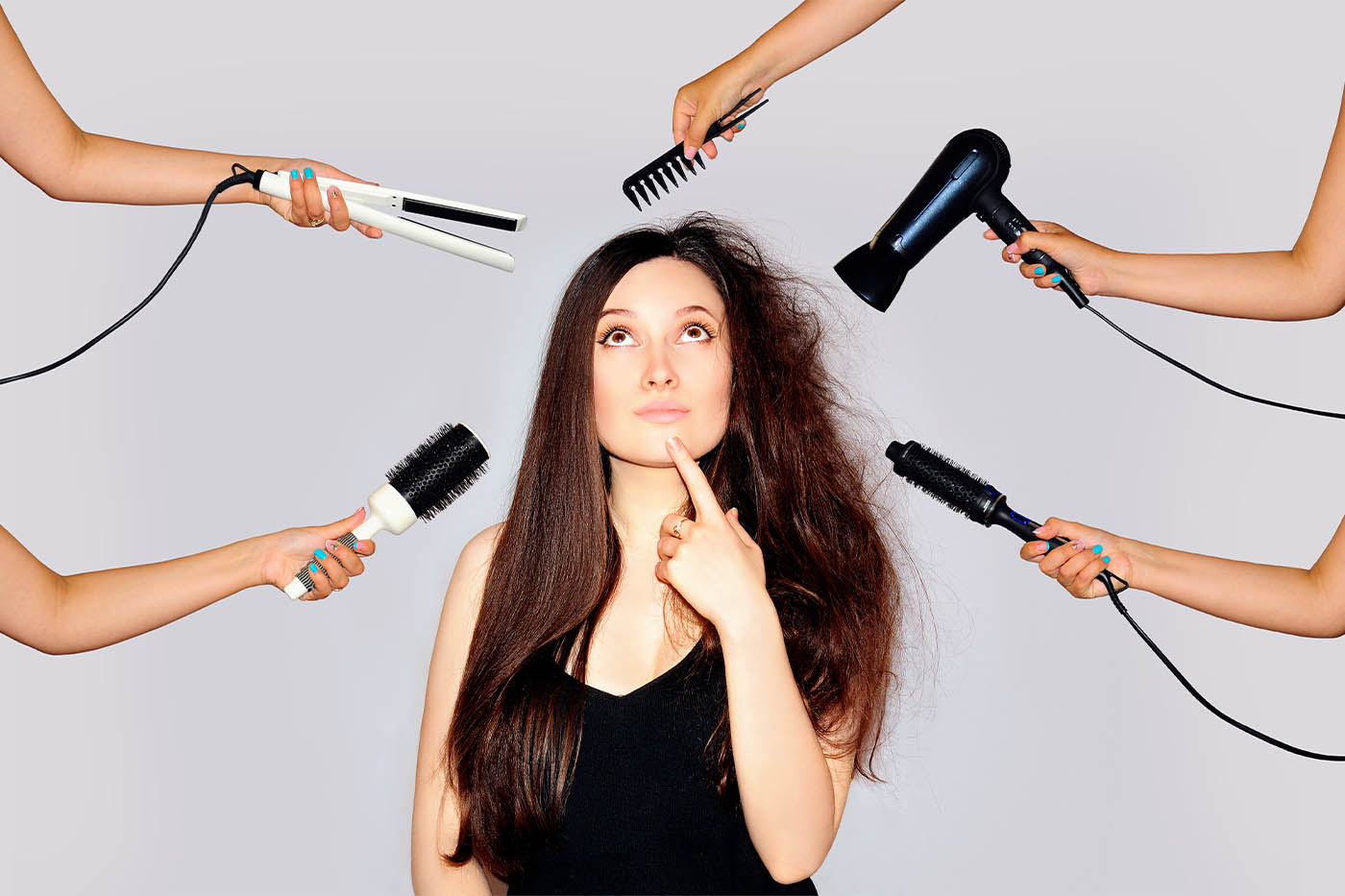 TEXTURES & PATTERNS
STRAIGHT
This texture mostly looks straight and does not get curl easily. It is naturally shinier as scalp sebum travels easily along the entire strand of hair. On the downside, it becomes easily greasy and needs frequently washing.
CUTS
There are a variety of haircuts and styles one can choose on this texture. The best is 'One Length' and Graduated Hair Cuts (between one length and layering). The length depends upon suitability as per face shape, height, profession. These cuts can be paired with a fringe on the forehead in order to provide softness on the broad forehead. On round and square faces, one can play with inverted textures in front to create illusion of an oval face. Mainly forward graduation, one length long or shoulder length, bobs and pixies or a mix of any of the two cutting patterns can be decided on.
STYLING
Styling this texture is quite easy as it is not frizzy or rough. To create volume, use any dry product like a mousse, powder texturizers or matt waxes while styling. This helps achieve a perfect shape and gives long lasting volume.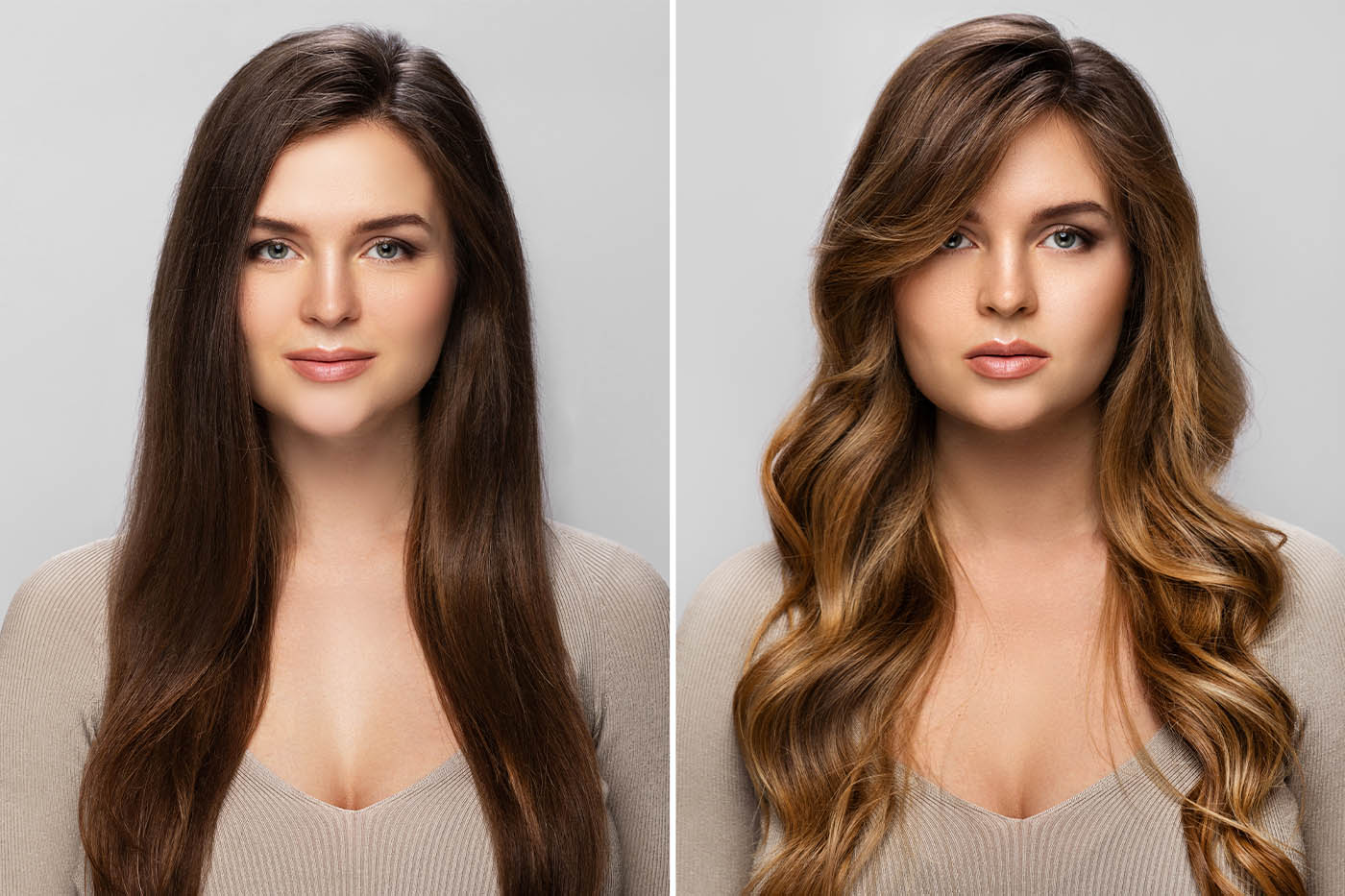 WAVY
This is the most easy-going texture and takes very less time to style. This texture can become temporarily straight or curly with a little effort. However, if we don't take proper care, or use the right products, it can look unruly and frizzy.
CUTS
Soft or multiple or partial layers are the best suited haircuts for this texture, a little length gives extra glamour to the hair style. Depending
upon how oily or dry the texture, we can use an appropriate product which balances the texture. There are soft curl creams which give an anti-frizz effect and also doesn't make the texture crisp.
STYLING
Use the scrunching technique, where we take the hair and emulsify the texture in hand on upward direction. When the hair is damp, it gives fullness and depth for casual styling. An Out Turn blow dry or roller setting should be considered for formal styling.
CURLY & EXTREME CURLY
Curly hair texture is often dry and coarse, because sebum from the scalp does not travel on to the strands completely. It requires maximum amount of care to look shiny and hydrated. For this, all professional brands offer thick conditioners to be applied post shampoo. The other challenge is that the curls may be uneven on entire head. The hair often tangles because of the denseness of curls, dryness and frizz. Straightening, rebonding and Keratin treatments are majorly for this texture.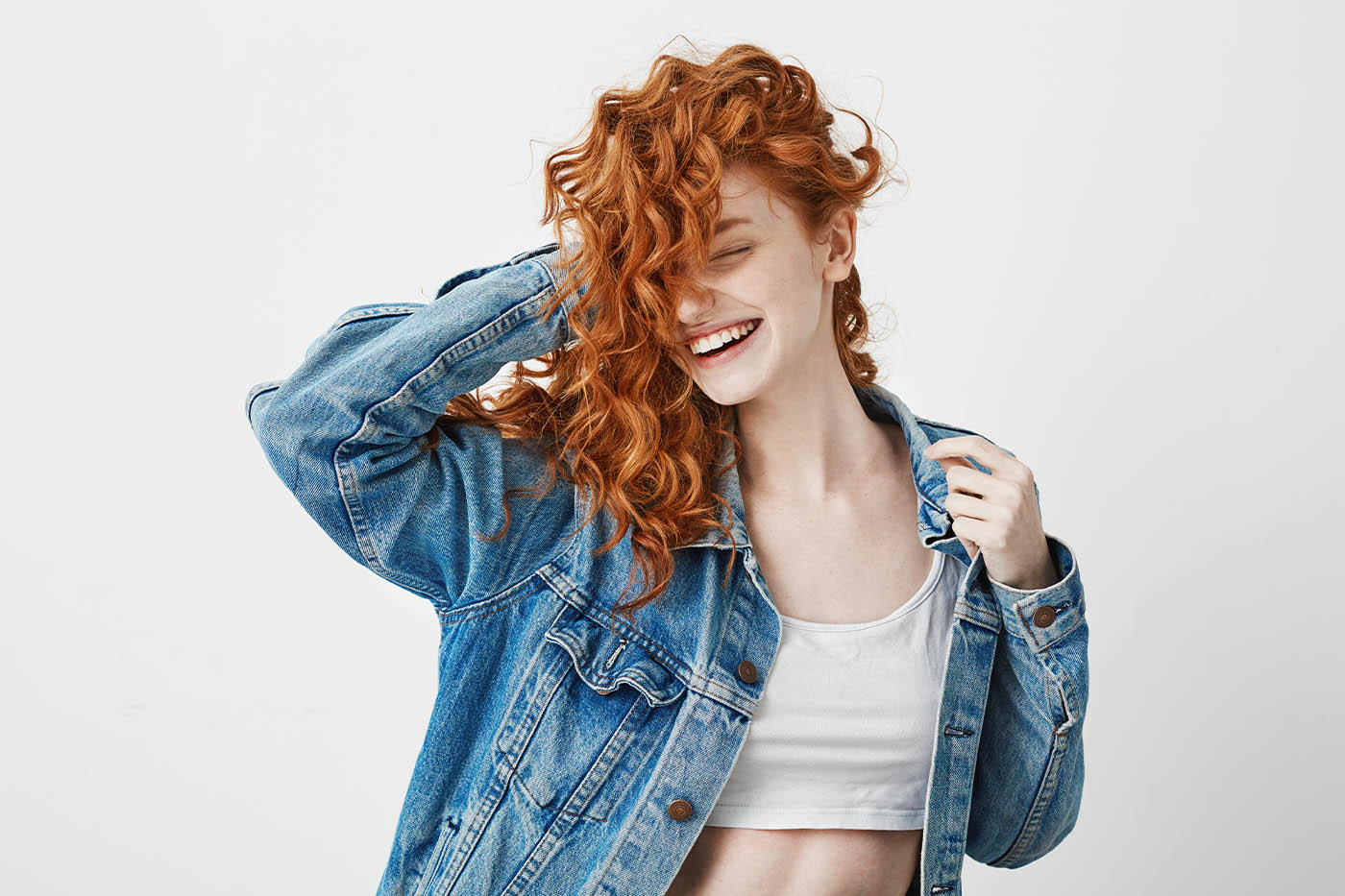 CUTS
All the haircuts recommended deal with more shape than extreme layers as it already has so much of volume. The hair should not be above the shoulders unless the facial features e.g. long, heart-shape and oval allow. Ideally, on round or square faces it should be below the shoulders.
STYLING
On towel dried hair, apply curl cream along with Argan and also mix a few drops of oil as well. Use wide tooth comb to evenly spread the product, start twisting the curls on the wet hair as curly hair fluffs up on drying. Dry naturally or diffuse dry the hair. Use a curling tong if the curls are uneven and only if required.
COMBINATION TEXTURES
Like skin, hair texture can be combination of straight to curly too, where some people have straight hair on the top but mid lengths and ends are curly. Also, when hair is artificially straightened, new growth is curly at the roots and straight at the mid length and ends.
CUTS
Long Layers or a graduated shoulder length cut are the best for a combination texture. For rebonded hair regrowth, rebond again and follow with a haircut.
STYLING
On natural combination of textures, Out Turn blow dry, roller setting and tongs are the best styling ideas.
Hair cutting and styling is therapeutic as it brings happiness to the professional and the client, both. Knowledge of the technical aspects of textured hair will allow you to spread smiles and change the lives of your clients. Happy Hair Days!