Tackle frizzy hair with the right styling techniques and products
Taming frizzy hair can seem like an insurmountable challenge. The hair, often accompanied by static and flyaways, is difficult to style and looks untidy if left unchecked. But with the right products and techniques in your hands, it is possible to create a fabulous style that tames even the unruliest curls.
Discover how to tame frizzy hair in this ultimate guide for men.
What causes frizzy hair?
Frizzy hair can be caused by a variety of factors, including genetics and environmental.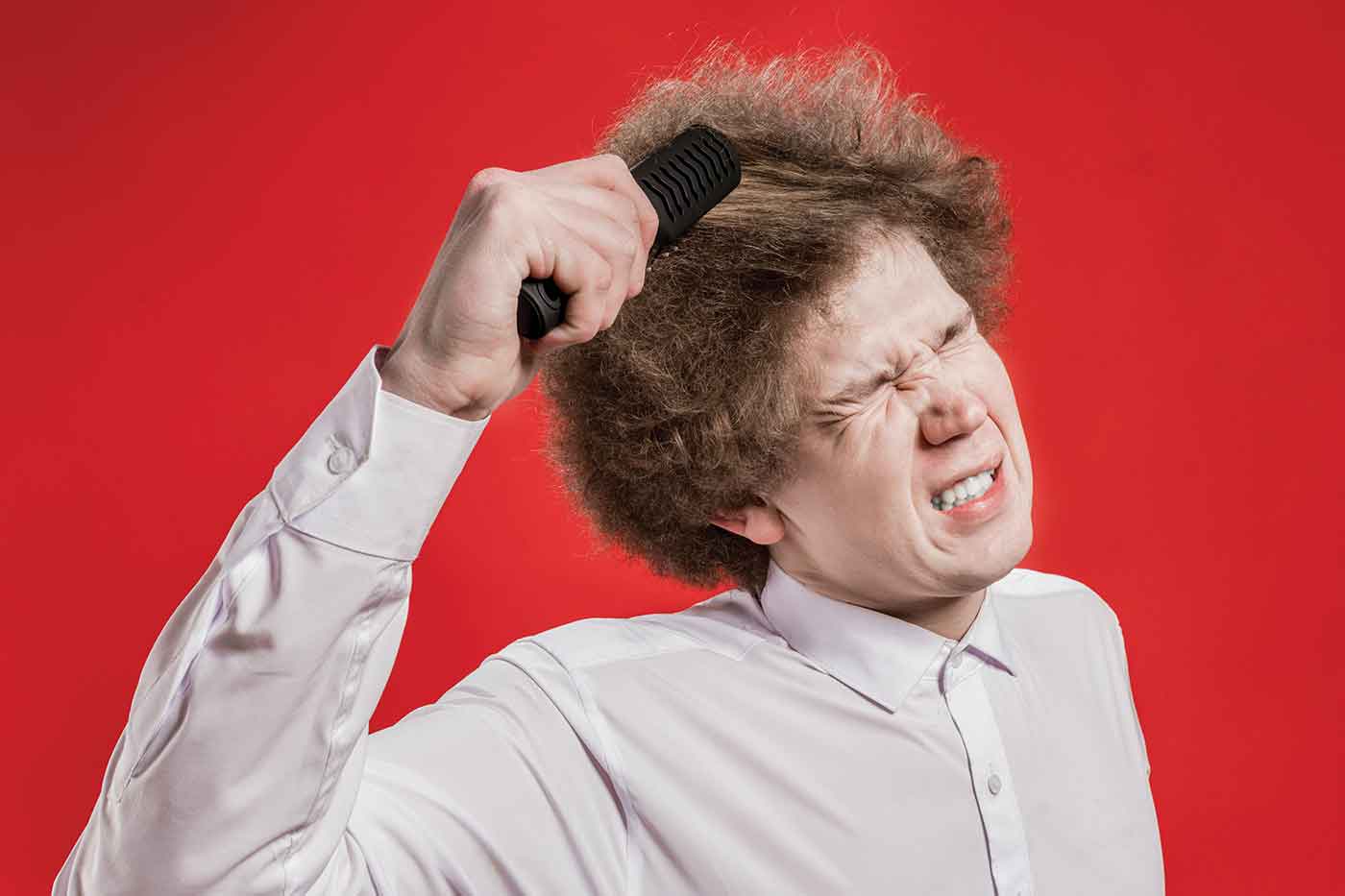 A common cause of frizzy hair is damage to the hair shaft, which can occur from over-styling, heat-styling tools, and exposure to harsh chemicals. This damage causes the hair shaft to become weak and fragile, leading to split ends and frizz.
Another common cause is a lack of moisture. The hair when dry, becomes brittle, leading to split ends and frizz. Environmental factors like heat and wind can also contribute to lack of moisture in the hair, leading to frizz.
Lastly, certain medical conditions can also cause frizzy hair. Conditions like psoriasis and eczema can cause dryness and inflammation of the scalp, leading to frizzy hair. Expert advice is recommended in this case.
Pro tips for managing frizzy hair
First, you need to understand what is the cause. Once this is known, it will be easier to tackle it head-on.
Use products designed for frizzy hair:
Look for products specifically designed for frizzy hair – these will help hydrate and smooth your client's strands.
Anti-Frizz Shampoo and Conditioner:

The use of these products will help smoothen the hair cuticle and reduce static, making hair easier to manage.

Hair Serum:

A hair serum can work wonders for frizzy hair, as it helps to tame flyaways and smoothen the hair. Apply a few drops to the hair while it's still damp, then style as usual.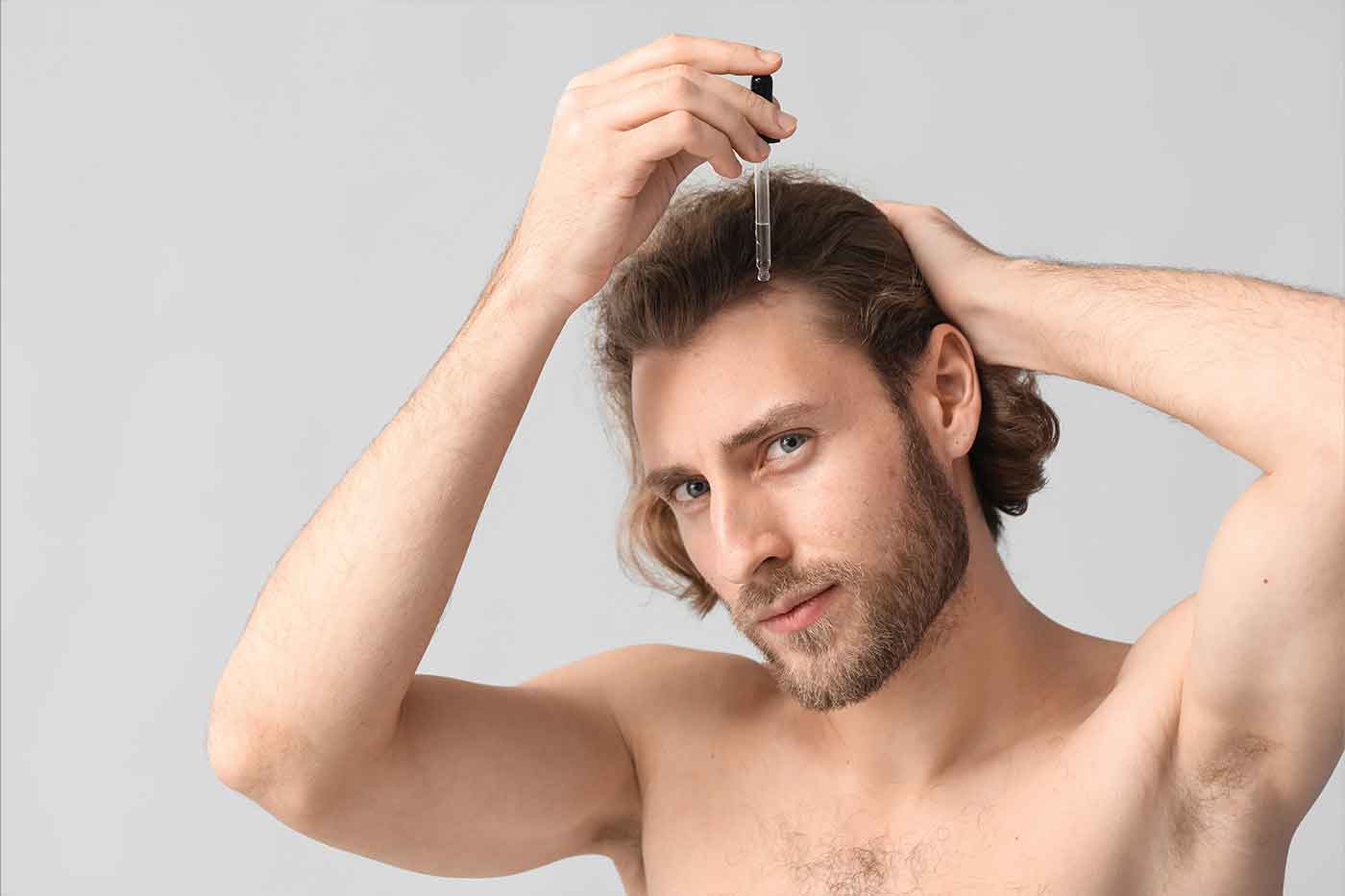 Hair Oil:

Similar to hair serum, hair oil too reduces frizz and add shine. Apply a small amount of oil to hair while it's still damp, then style it as usual.

Hair Styling Cream:

A styling cream can help to control frizz and keep it looking sleek. Apply a small amount of cream to the hair, then style as desired.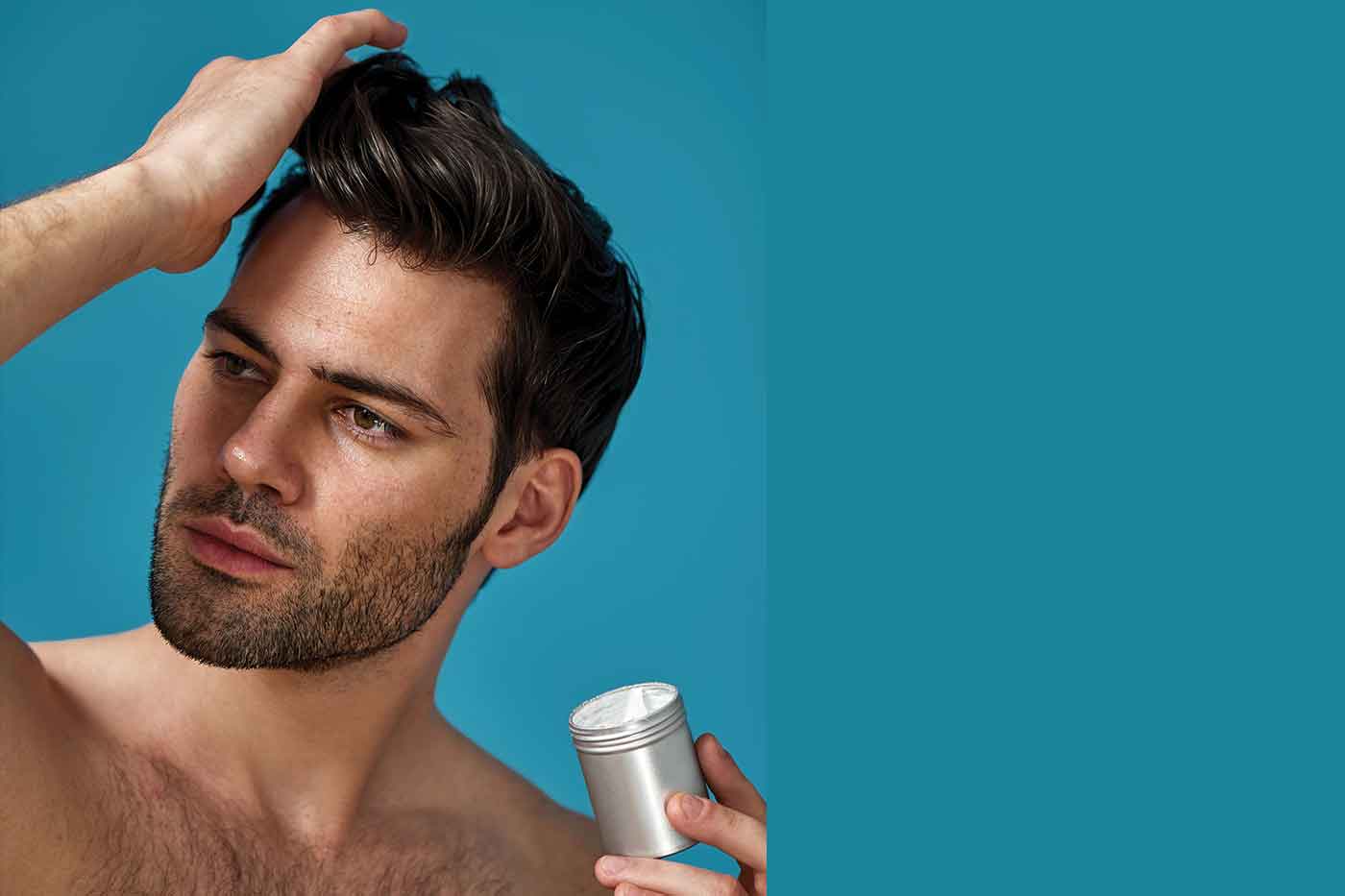 Leave-In Conditioner:

A leave-in conditioner can help to keep hair hydrated and reduce frizz. Apply a small conditioner to your client's hair after washing, then style it as usual.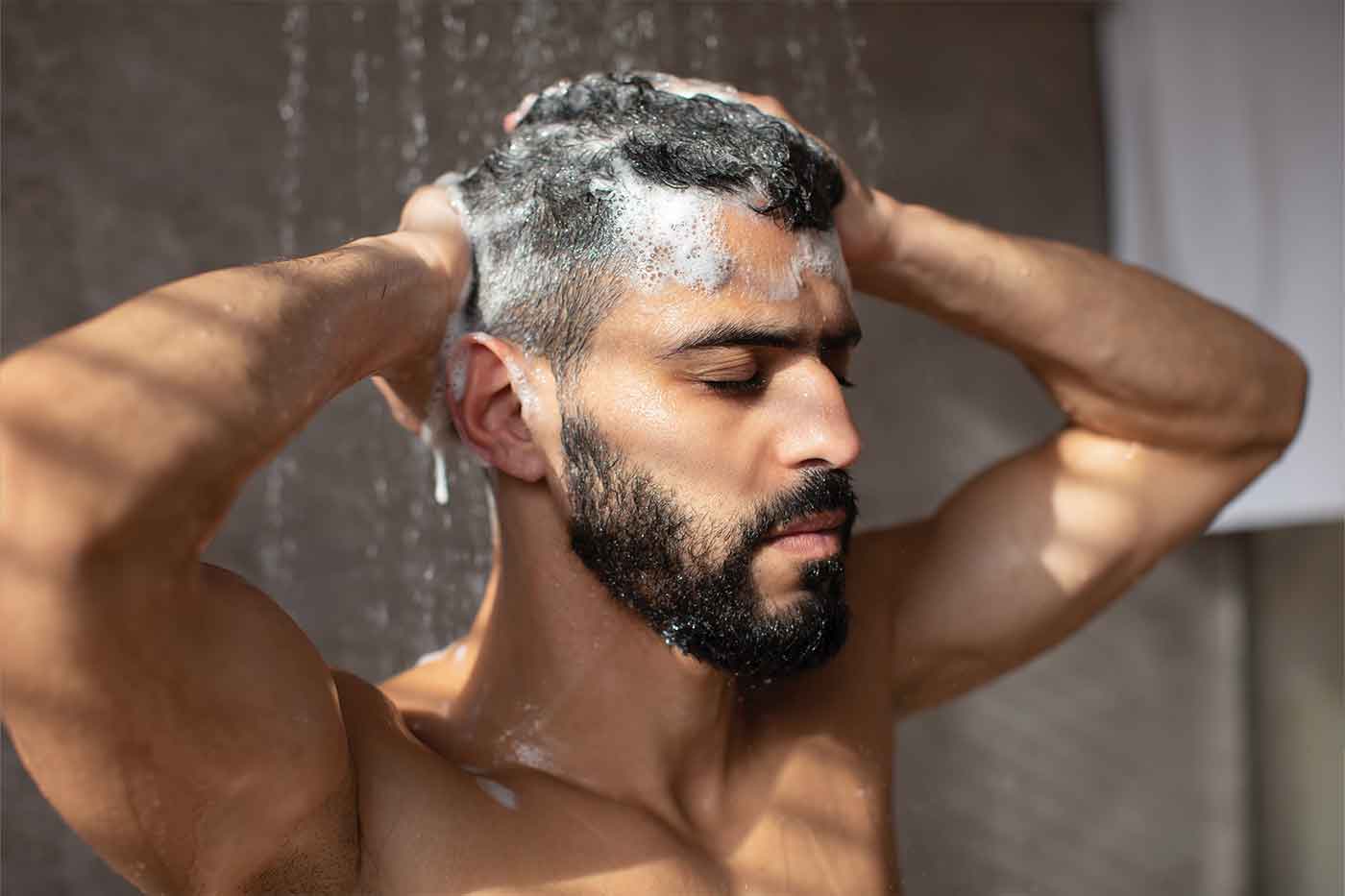 2. Invest in a good quality brush:
Another excellent tip to tame frizzy hair is to invest in a good brush or comb. A wide-toothed comb is best for detangling wet or dry hair without causing breakage. And if you're using a brush on damp hair, choose one with natural bristles (boar bristle brushes are ideal). These brushes are gentle on the scalp and won't tug or pull at the strands.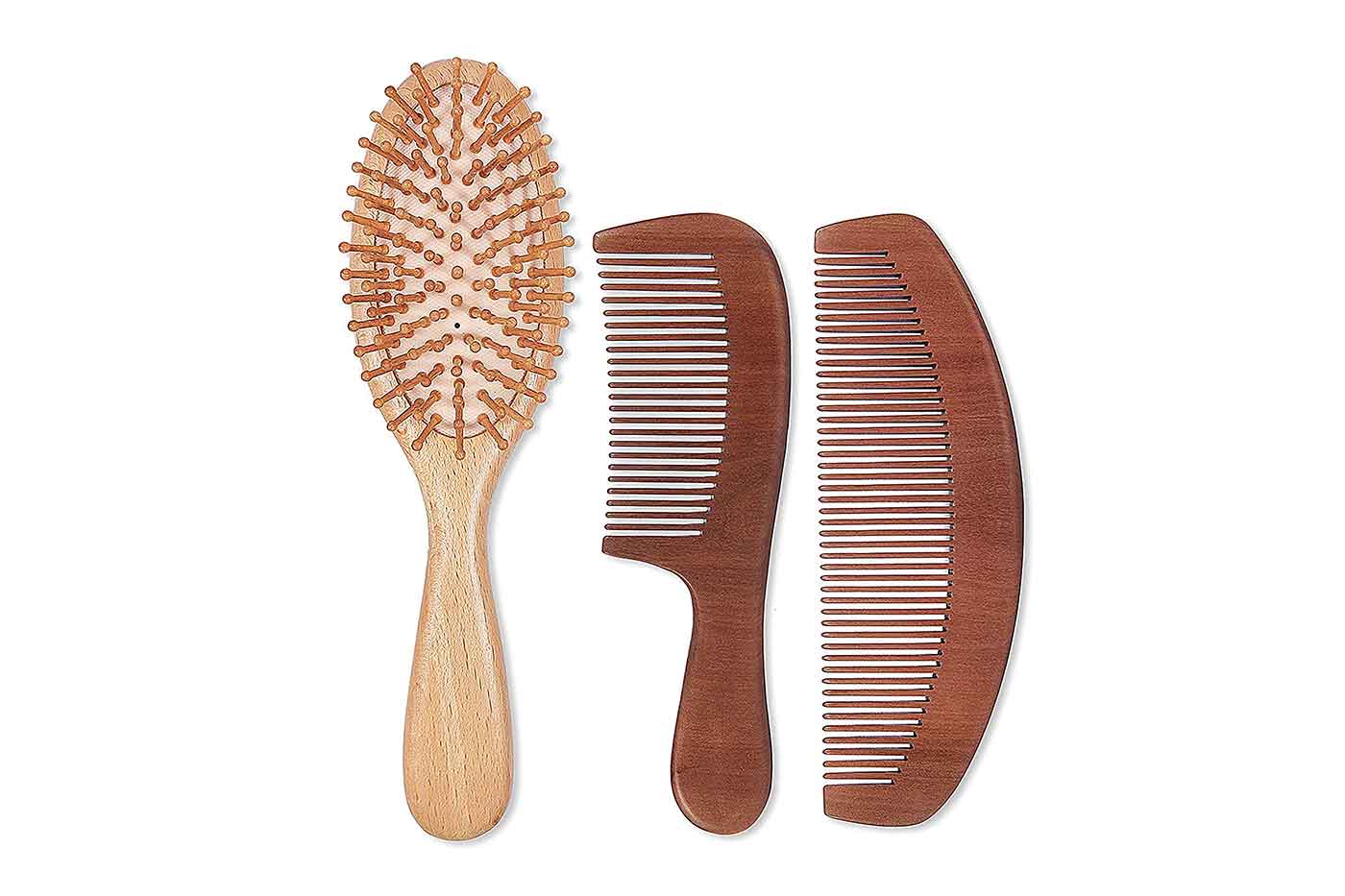 3. Whenever possible, let the hair air-dry.
Heat styling tools like blow dryers and flat irons can exacerbate frizzy hair.
4. Use anti-frizz products when styling:
Many great products on the market can help tame and control frizz. Try using a conditioning treatment once a week. Look for products containing nourishing ingredients like argan oil or shea butter – these will help hydrate and protect your client's hair. After shampooing and rinsing, smooth the product from root to tip before styling as usual. This will help add moisture, reduce breakage, and leave the hair looking sleek and shiny.
5. Get regular trims:
Split ends can worsen frizzy hair, so getting regular salon trims is essential to keep hair healthy and manageable.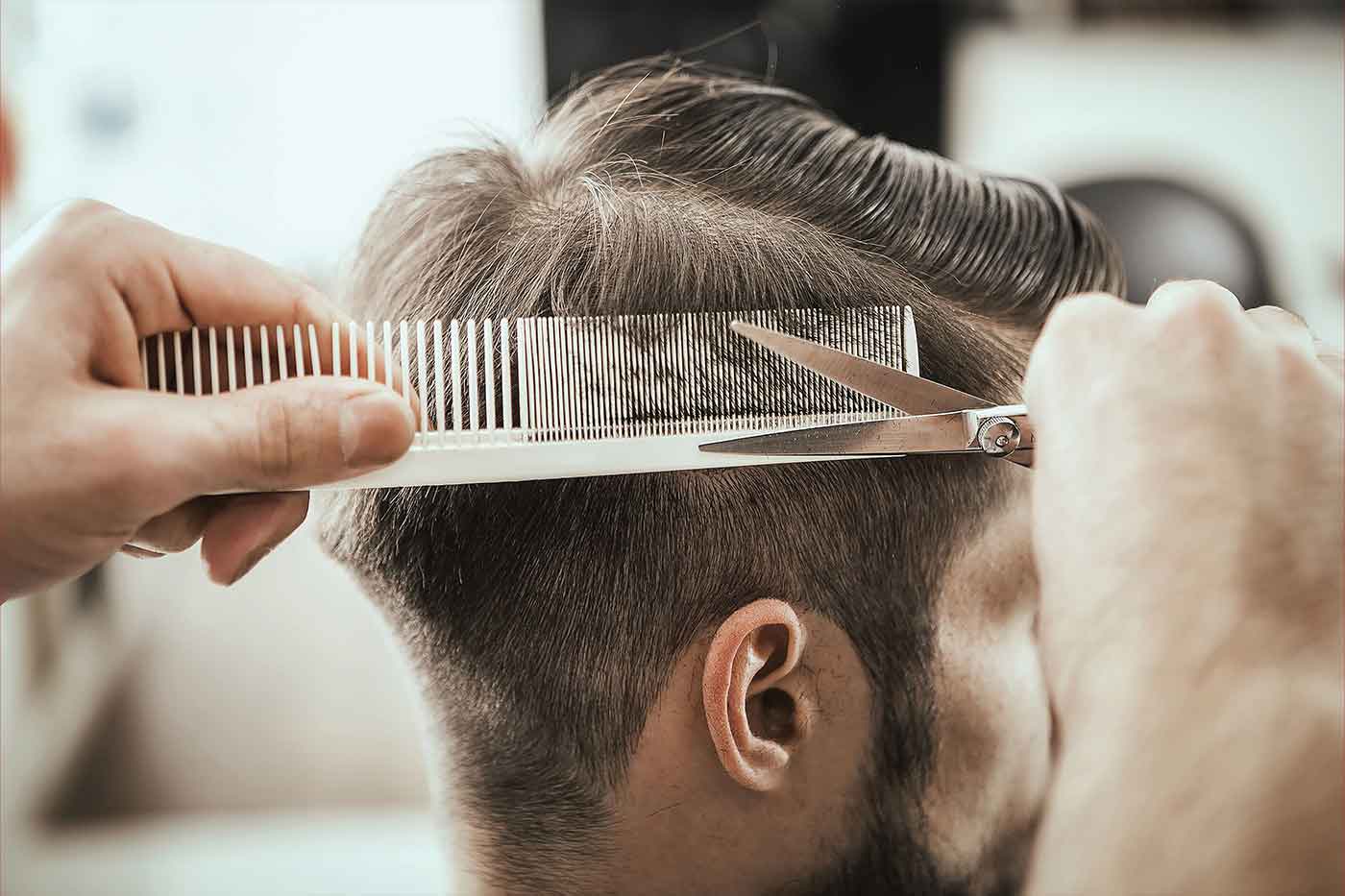 Here are some of the best products to tame frizzy hair:
Kevin.Murphy Un.Tangled Leave-In
Aveda Men Pure Formance Grooming Cream
Biolage Smoothing System Shampoo & Conditioner
Sebastian Professional Trilliant Spray
Kérastase Discipline Oléo-Relax Masque
Moroccanoil
Matrix Total Results Sleek Frizz Fighting Cream
Final thoughts
Taming frizzy hair can be challenging, but when done correctly, it can give your client the smooth and stylish look they desire.
With the right products, brands and helpful tips for successfully dealing with frizz, you're sure to find success in managing your client's unruly tresses. Investing in quality shampoos, conditioners, and styling products tailored explicitly towards flatter styles will make all the difference in giving your client's hair the salon-worthy finish.