Check out the sensational show stopper looks from the 92nd Academy Awards 2020.
Cynthia Erivo
Where: 92nd Academy Awards 2020
Look: Angelic Beauty
Why we love it: Cynthia Erivo arrived on the red carpet in a white Atelier gown designed by Versace. Featuring a bustier top accented with crystals and silver mesh cut-outs, the outfit flowed into a princess skirt with a thigh-high slit and a one-shoulder strap that crossed her chest. Make-up artist Terrel Mullin created Cynthia's beauty look as classic old Hollywood with brown smoky eyes, big eyelashes, nude lips, and shimmery hair. Celebrity manicurist Gina Oh created a show-stopping nail look inspired by Vincent van Gogh's The Starry Night, and the Northern Star that helped lead Tubman to freedom.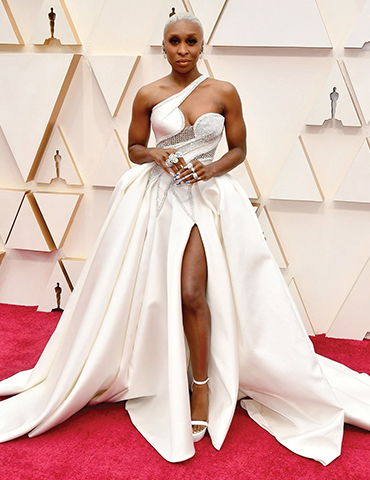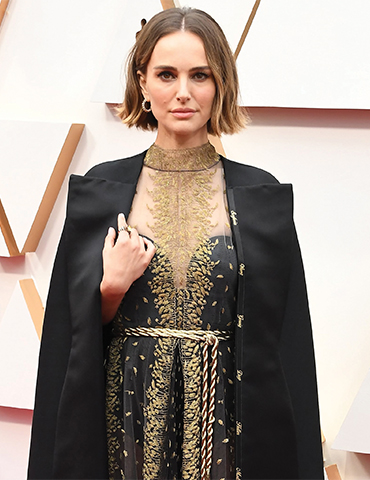 Natalie Portman
Where: 92nd Academy Awards 2020
Look: Bold & Beautiful
Why we love it: Natalie Portman bedazzled the red carpet in a show-stopping look with a black and gold Dior Haute Couture gown that included a monogrammed opera cape. What raised everyone's eyebrows and grabbed their eyeballs is that the cape was embroidered with the names of the female directors who weren't nominated for the Academy Awards. Her hair was styled in a short-bob like haircut that had texture at the bottom with soft waves. Make-up artist Lisa Storey used all Dior beauty products on the style icon and gave a classic make-up with bold brows, nude lips, and black eyeliner.
Janelle Monae
Where: 92nd Academy Awards 2020
Look: Sparkly Affair
Why we love it: Janelle Monae never ceases to amaze us and her Academy Awards red carpet look was a head-turner. The singer dazzled in a long-sleeved sparkly gown by Ralph Lauren which was covered in 168,000 Swarovski crystals featuring a back cut-out, hood, and a long skirt. She amplified her look with a sparkly collared necklace. Make-up Artist Jessica Smalls complemented her outfit with glittery eyeliner, voluminous lashes, and a classic red lip. Hairstylist Nikki Nelms rounded off the look with a side sweep hairstyle that oozed elegance.