A round-up of the best bridal skin treatments curated by top salons and spas in the country
The year 2021 was all about skincare garnering more importance and certain trends making a comeback. However, the year 2022 has been about damage control, with more people drawn towards skincare and understanding its importance, while waving goodbye to beauty products and routines that don't add value.
And as weddings have upscaled and are in full swing, 2022 is also proving to be the year of glowing brides. A glowing visage is a core to a splendid bridal look. This is the time of the year where salons and spas are flooded with bridal appointments. Brides start working on their beauty regimen at least six months before their wedding. This gives all you beauty experts enough time to help your clients achieve amazing results and give them an awe-inspiring look for their big day.
If there is one day in a girl's life when she wants clear, smooth glowing skin, it's on her wedding day! So, here's a look at some of the best bridal skin treatments offered by salons and spas across the country, which can ensure that.
Hydrafacial – A Pre-Bridal Skin Treatment by Enrich Salons
Hydrafacial is an all-in-one skin treatment for brides that shows instant results. It's a premium skin therapy that cleanses, exfoliates, and hydrates skin with special serums. It also combats hyperpigmentation, dead cells, fine lines, and wrinkles. Brides-to-be can absolutely trust this holy grail skin therapy to glow on their big day!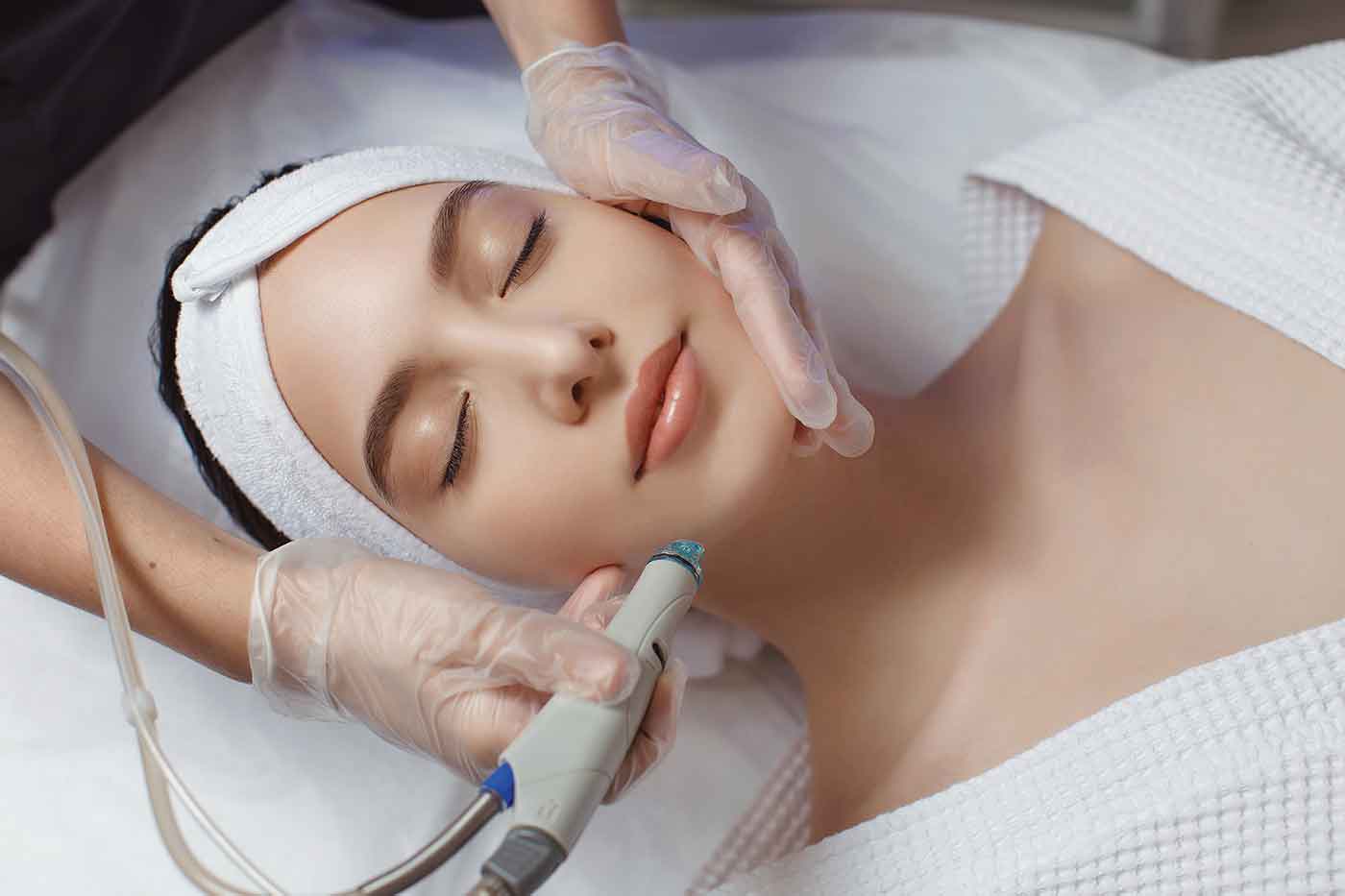 Shringaar Bridal Experience at the Jiva Spa, Taj Hotels
One of Jiva's signature experiences, the Shringaar Bridal Experience gives an effervescent bridal glow and helps in calming bridal nerves. This two-and-a-half-hour therapy commences by exfoliating the body with sandalwood, saffron, turmeric and fresh cream. Followed by a gentle head massage using fresh coconut milk, a ritualistic bath with fresh milk and rose petals and dhoop ritual for the hair. Lastly, an indulgent aromatherapy skin toning massage pampers and relaxes the bride.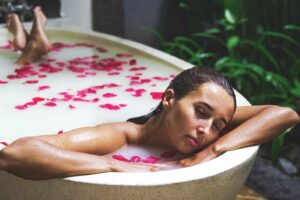 Hanakasumi Body Ritual at Snip Salon & Spa, Goa
This relaxing body ritual is inspired by Japanese traditions. It helps remove dead skin cells, increases blood circulation and cleanses the skin through exfoliation. This is followed by a relaxing massage. Perfect for the bride-to-be, this ritual uses warmed cherry blossom rice powder exfoliant and aromatic shea butter that makes the skin softer, nourished and delicately perfumed.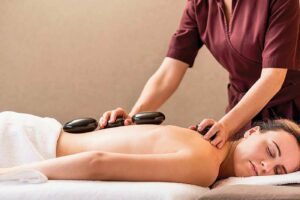 Pure Gold Indulgence Facial along with the Pure Gold Indulgence Spa Treatment at Bodycraft Salon & Spa
This treatment aids in cell regeneration, moisture binding collagen synthesis and smoothening of lines and wrinkles. It smoothens and moisturises the skin, making it optimal for make-up application. The absorption of gold also protects the skin against environment damage for days. The body treatment helps get rid of any pigmentation and bumps to give the perfect bridal glow. It is suitable for all skin types and age groups, making it the perfect choice for most brides!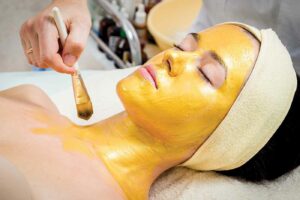 The Royal Bride Treatment at Myrah Spa, Mumbai
The Royal Bride treatment is a five to six hours full body therapy, which helps in complete rejuvenation of mind and body. The bride is pampered with their signature primrose massage, followed by a caviar body wrap that nourishes the skin with oils and the residue of crushed salt-cured fish eggs. The treatment ends with a scalp massage and a dip in a tub filled with rose and warm milk. It also includes a royal foot reflexology.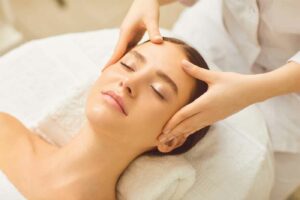 The Wedding Ritual at the Quan Spa, J.W Marriot
One of their most popular rituals is a three-hour long massage session called the Wedding Ritual. It begins by bathing with rose petals and ashwagandha extracts, which leaves the skin feeling soft and smooth. This is followed by a body polish, with organic coconut oil, aromatic jasmine, elderflower, and sandalwood. Lastly, the bride or groom is given a ninety-minute invigorating aroma fusion massage with the healing properties of pure essential oils, followed by a facial to calm the pre-wedding stress.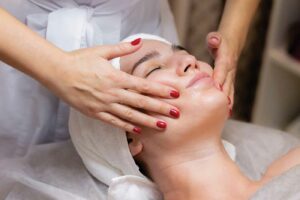 Conclusion
Whether you client opts for a body polishing session, full body massage, treatments that address specific concerns such as acne treatment, targeting visible pores, blackhead removal, sunburn, de-tanning or the full package; a good pre-bridal treatment will enhance the skin and help your bride-to-be feel beautiful and confident while walking down the aisle.