A quick glance at the things that professional make-up artists must have at all times.
A good make-up kit contains all the products and tools you need to do your work. The appearance and organization of your kit are a big part of the first impression you make when you show up for a job. The more organized and stocked-up your kit is, the more efficient you'll be as a make-up artist. StyleSpeak brings you a round-up of some of the tools every professional make-up artist must have on their list.
Creating Perfect Looks
Setting up your airbrush equipment should not feel like preparing for war. Get ready to experience the combination of innovative design and effortless application, with Makeup Studio's Air Compressor Beetle & Airbrush Ultra Gun. This airbrush package features a lightweight and compact design that is easy to store and transport. You also get three shades of Spray-on Air Foundation to finish the set. To help keep the margin of error as low as possible, it comes with an integrated Pre-set Control Flow Systems and Smart Stop Technology into the package. This will help you bring out the finest detail in your makeup designs without worrying about overheating the system.
Heated Eyelash Curler
This is a revolutionary product which comes with a heating silicone pad. TOUCHBeauty Heated Eyelash Curler curls the entire length of the eyelashes without pinching or crimping and is an easy to use one-push system. All you need to do is set a suitable curl temperature to ensure safety. The smart silicone sensors of the heated pad changes its colour when the eyelash curler reaches the ideal curling temperature and it's ready to give your clients long beautiful lash curls.
Make-up Brush Set
A unique set of 19 make-up brushes, the PAC Cosmetics Elite Series is assembled using premium quality fibers that are gentle on the skin. This set features brushes for the face, eyes and lips with soft, dense fibers disperse the product evenly for a uniform application. It is an ideal set for blending, stippling, buffing, creating various looks and textures. The shape is designed with a better grip and fulfills the aesthetic purpose along with utility. The brushes come in all sizes big and small with soft bristles and tough barrels giving a multi-functional experience with easy application and apt for both, newbies and professional makeup artists.
Curl It
TruArte Rosegold Eyelash Curler is professionally designed to give those bigger, longer and voluminous lashes that every client desires. It lifts & bends eyelashes from the inner to the outer corner gently. A beauty tool not to be blinked at! It's a simple tool to have to get your clients ready to nail the perfect wide eye look and steal the limelight everywhere they go. The curler comes in a unique rose gold colour and classy design you can't miss looking at.
Mix Your Palette
TRENDY LOOK Stainless Steel Cosmetic Makeup Mixing Plate is a simple yet must have tool for professionals to blend those products to create beautiful looks. Great for both professional or home use, the makeup palette and spatula have a silver-white stainless steel texture, smooth touch, modern and elegant rubber-coated thumb hole for easy hold, and a double ended stainless steel spatula, tough and comfortable to handle while working with it.
Blend It Right
The blendSMART2 is a great choice for both professional and home use to effortlessly achieve a flawless, airbrush finish make-up look. The gadget involves a smart ergonomic technology that offers maximum precision and control, spins at 190 RPM – faster than the human hand, blending less makeup with better coverage and reaching every part of the face and neck areas. The tool is time saving, has a performance-enhanced motor and is ingeniously designed to blend the product beautifully making it look natural. The universal foundation brush head comes with the starter set that is connected to the applicator with a smooth magnetic drop-in. The universal foundation head is made of premium synthetic fibers and is antimicrobial, cruelty-free and best of all, is gentle enough to suit the most sensitive skin types.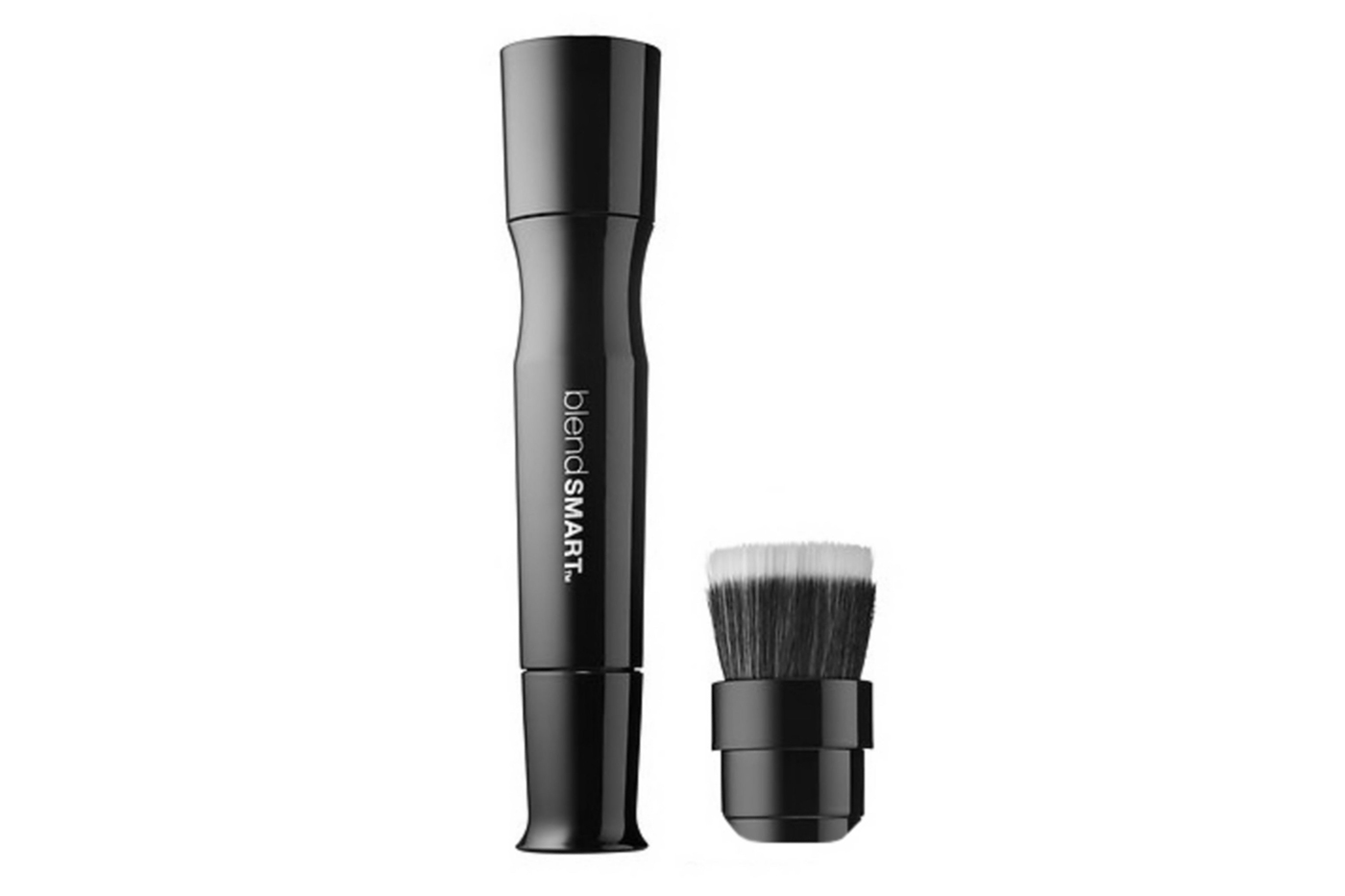 Keep It Cool
The StylPro Mini Beauty Fridge keeps all your beauty products chilled, fresh, and ready for everyday use. From creams and serums to nail polishes, liquid foundations, lip tints and more, all beauty products can now be kept cool and collected in this little beauty fridge. The fridge has a built-in low temperature protection, which keeps the interior above 2°C. It cools the products up to 20°c below room temperature preventing the products from spoiling and helps to extend shelf life.