The vibrant new colour collection celebrates hairstylists' creativity and self-expression
As they say, 'Hair is an expression of who we are', and Wella Professionals continues to push the boundaries on helping hairstylists and consumers find their self-expression. It's new color collection, called Wella Kromatic, inspires hairstylists to unlock their creativity and helps consumers discover and flaunt their best looks every day. The collection was launched with curators Elton Steve, Placid Braganza, Rohan Patel and Nikhil Sharma.
The Kromatic looks celebrate the creative freedom of hairstylists and encourages them to create their own unique colour cocktail and technique. The multi-city seminar had Wella Passionistas decoding these celeb looks live on stage and interacting with the audiences on tips and tricks to create their 'own signature' looks. Hundreds of top stylists and educators from different cities attended this inspiring seminar across India.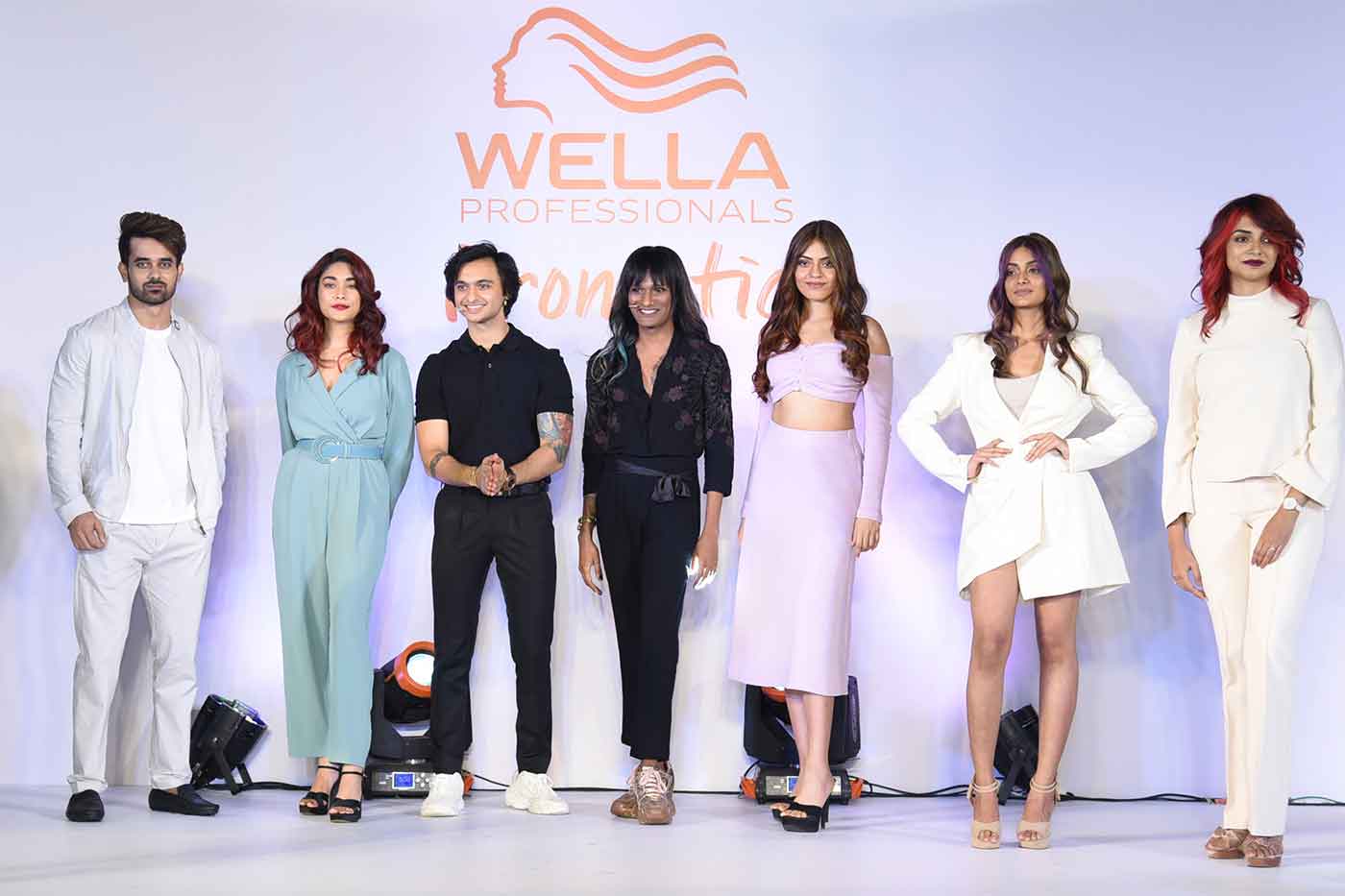 Elton Steve, Hair Specialist, Makeup artist, & Educator adds, "The whole point of Kromatic for me is that hairdressers can create amazing looks with depth and large weaves combined with colour melting technique. It's a good way to creatively express yourself and get a hair makeover you absolutely deserve no matter the occasion."
Rohan Patel, Creative Director at RnG Salon explained,"I recommend Kromatic to everyone, regardless of your gender, to take a leap of faith and flaunt your hair no matter what the occasion is. I personally loved curating and playing around with the technique by placing the colour in triangular sections using freehand painting and colour saturation."
Placid Braganza, Owner at Placid Salon, shared,"It is always an honor to be a part of an initiative by Wella Professionals and the Kromatic collection enabled me to creatively express myself as a hairdresser. Curating a look allowed me to find myself as a hairdresser once again and for me anyone can pull this off."
Nikhil Sharma, Founder at Nikhil Sharma Hairdressing, adds,"After being associated with a global brand like Wella Professionals, it was always a dream to curate a technique that would further allow people to express themselves and what better way than a fresh new hair colour."
It is your time to #FindYourVibe with WellaKromatic.