Hostslook-and-learn Kromatic Seminars in Mumbai and other Indian cities.
"Hair is an expression of who we are" as the saying goes, and Wella Professionals continues to push the boundaries on helping hairstylists and consumers find their self-expression. With the Kromatic Collection, Wellahelps hairstylists unlock their creativity to helptheir customers discover their best looks every day.
The diverse Kromatic Collection was launchedwith a Look-and-Learn Seminarin Mumbai on May 17, 2022, where collection curators Elton Steve and Placid Braganza decoded the color techniques and styling.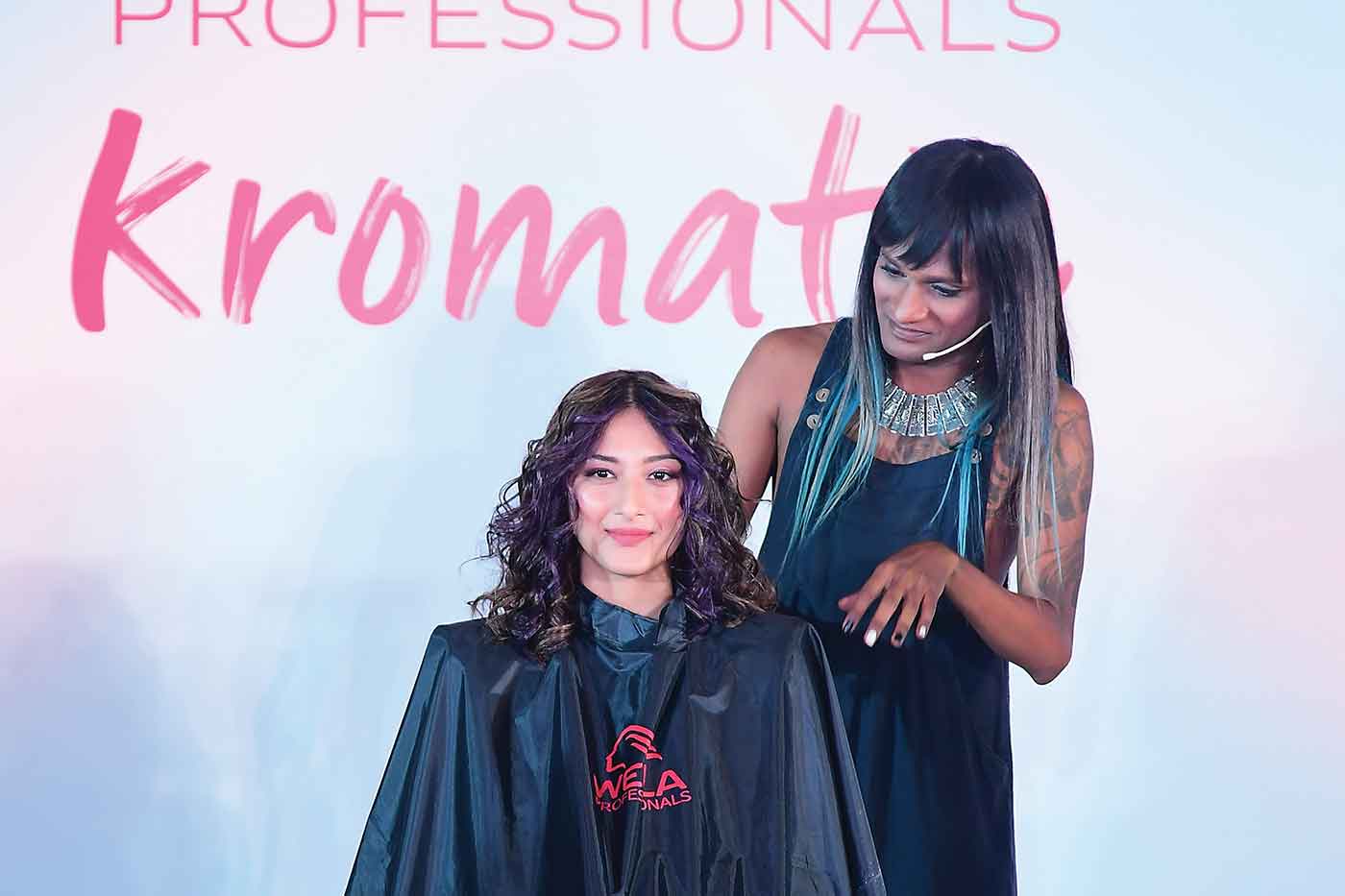 Four celebrities viz. Neha Dhupia, Aparshakti Khurana, Krishna Mukherjeeand Sakshi Agarwal showcase the Kromatic Collectionin looks especially customized for them by Wella Passionistas Elton Steve, Nikhil Sharma, Placid Braganza &Rohan Patel. These looks were de-coded live on stage by Wella Passionistas whosharedwith the audience tips and tricks to create their "own signature" looks for their clients.
StyleSpeak asked Placid and Elton what they felt about the looks they created.
Placid Braganza, Owner at Placid Salon, shared "The Kromatic collection enabled me to creatively express myself as a hairdresser.It inspires hairdressers to use these four looks and techniques to consult the client, check what they are looking for and customize their hair colour."
About his personalized look for Krishna Mukherjee he said "I tried to match her lively personality and played off her radiant skin using rustic copper tones that added a beautiful interplay to her tresses. Combining a semi-circular section and weaved foil toned with multiple hues of copper gave her a fresh look and accentuated her hair, totally matching her vibe."
According to Elton Steve, Hair Specialist, Makeup artist, &Educator "The Kromatic collection is not just about four looks.It's about four different genres of colour, combined with four of our favourite techniques of hair colouring. These are inter-mixable to create multiple personalizedlooks for your clients."
His exclusive look for Neha Dhupia with a cool mocha vibe for her hair, perfectly matched her cool, confident and edgy personality."As a mother of two, an actor, presenter and influencer, Neha's busy schedule demands perfectly coiffedhair. She had very dark, level four colour through her hair. I used a technique which gave her a maximum impact with the least amount of bleach. Her Iced Mocha look has hints of deep violet added for a bit of fun too."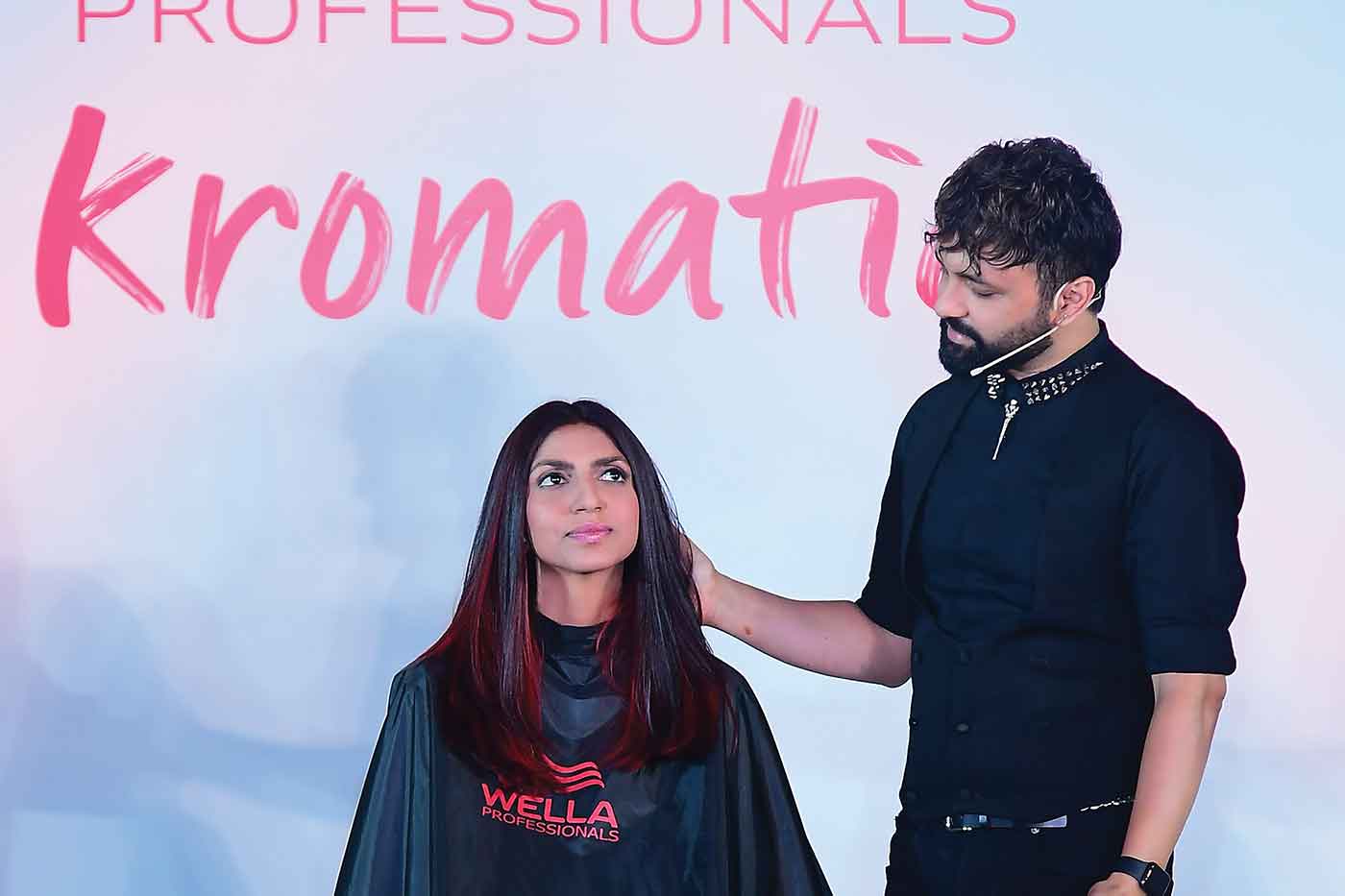 Kromatik is a great consultation tool for stylists to use in-salon. Itcelebrates their creative freedom and inspires them to create their own unique colour cocktail and technique. Simultaneously, it inspires consumers to find the perfect colour and cut to suit their unique personality.