In the glitzy world of Bollywood, the spotlight has often been dominated by iconic stars like Rekha and Zeenat Aman, who continue to mesmerize audiences even as they gracefully age. These timeless beauties have managed to strike the perfect chord, proving that age is no barrier to radiance and charm. Their enduring presence in the limelight serves as a reminder that beauty knows no bounds, and talent and charisma only grow stronger with time.
In a recent interview, Zeenat Aman discussed how makeup can showcase a more youthful look, and this article is inspired by the same. Here are some makeup tips for a graceful look no matter what the age:

Skincare as a Foundation
All makeup artists will agree that proper skin preparation is the key to a successful makeup application, and here is where
Myolift Microcurrent Facial
comes into picture. It not only helps to achieve a flawless and contoured skin, but it has zero down-time so you can start the makeup routine just after, for your clients.
With microcurrent, less contouring will need to be applied since the treatment will tone the facial muscles, but the skin will be softer and
more hydrated due to product penetration. Because microcurrent works to stretch fine lines and tone the face, it allows for products to absorb deeper into the skin after a treatment, which is another reason we recommend doing a treatment before the final makeup application! The Makeup will take less time, but last longer when a microcurrent treatment is done first. Our
MyoLift 600
is the perfect device for makeup artists.
Soft and Defined Brows:
Groomed eyebrows frame the face and lend a polished look. Use a brow pencil or powder to softly fill in sparse areas age-appropriate.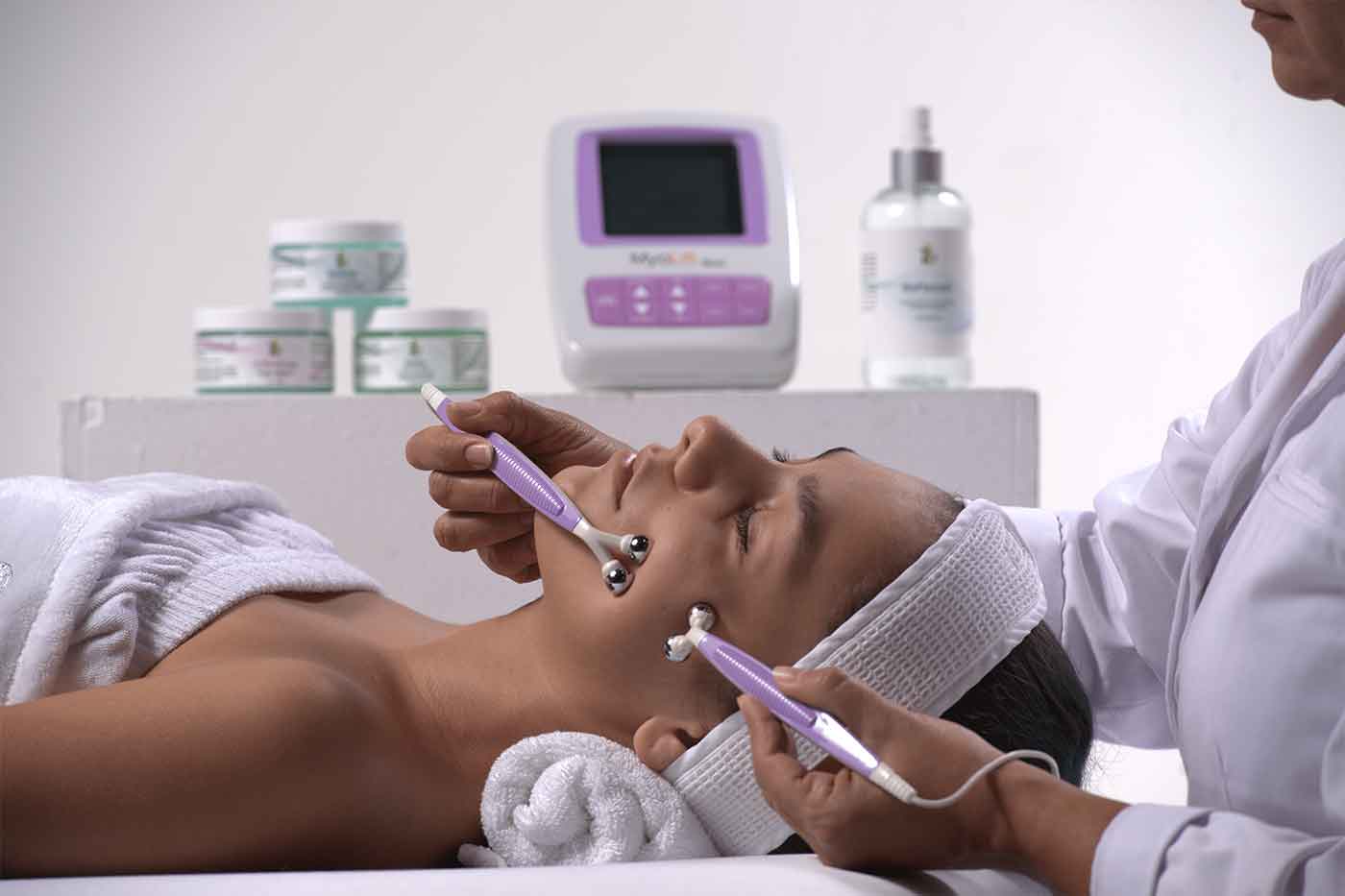 Subtle Eye Makeup:
Stick to neutral eyeshadows like soft browns, taupes, or light shimmers. Mascara adds a youthful lift to the eyes.
Embrace Natural Blush:
Apply a subtle blush to the apples of the cheeks for a healthy flush.
Focus on Luminosity:
Use highlighter sparingly to add a gentle glow to the high points of the face.