The luxurious anti-ageing treatment combines science with luxury to fight signs of ageing
Glowing skin is desired by many and it is never out of style. Are you suffering from skin that lacks glow? Skeyndor has the perfect solution to nourish and revitalize skin and combat signs of ageing.
Skeyndor has recently introduced the Timeless Prodigy Line, in the super luxury segment. Exclusively launched for the professional beauty market, this luxurious anti-ageing treatment combines science and luxury to decisively fight the signs of ageing.
Features of Skeyndor's Timeless Prodigy Line
The Timeless Prodigy line works on multi-gene technology that nourishes and strengthens skin. Formulated with more than 25 pure Ingredients, it follows 3 rejuvenation strategies of Cell Genesis Activator, Cell Quality Perfecter and Cell Functionality Enhancer.
For Cell Genesis Activation, the line uses 5 Growth factors, 50 Million Damask Rose Stem Cells
For Cell quality perfection, the line uses White Truffle Extract and Teprenone
For Cell functionality enhancement, the line uses Kombucha tea extract and soluble proteoglycans
The Result
Uniform appearance of skin
Increased firmness and density is experienced
Brightens skin
Presence of wrinkles are smoothened
Increase in vitality of skin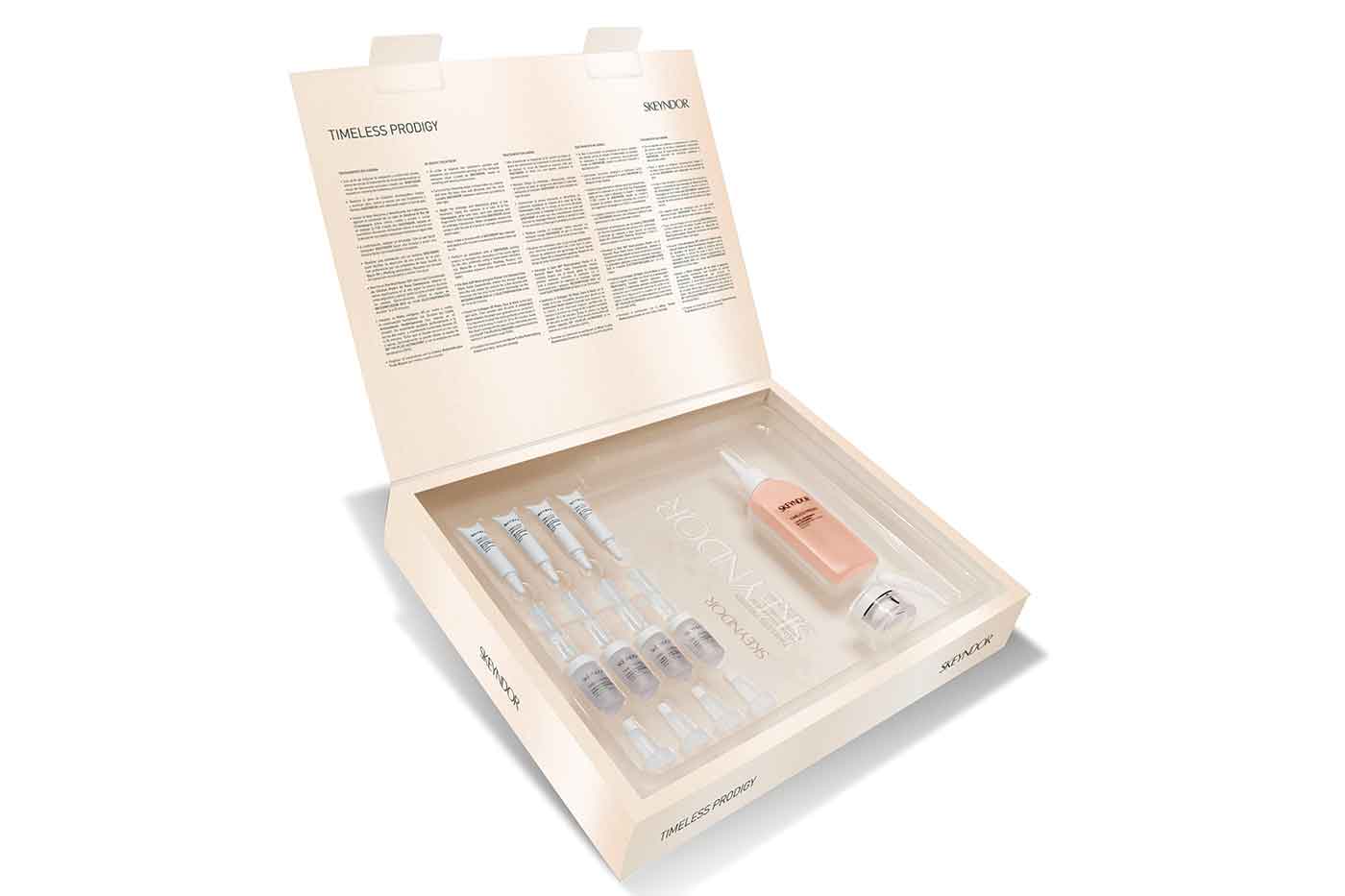 All these results are backed by 130 clinical studies and tested on more than 500 people.
The Professional Kit: The kit comprises of 4 treats that are well supported by 3 home care products.
Timeless Prodigy (Cream): This has a rich, silky texture that naturally protects, repairs and restructures the outer layers of the skin, providing the care and comfort required by the most demanding skin.
Timeless Prodigy (Serum): This provides long lasting light, softness and hydration to the skin resulting in bright and velvety finish that adapts perfectly to any skin type.
Timeless Prodigy (The Elixir): This re-densifies, revitalises, lifts, brightens and rejuvenates the skin, thereby reducing the effects of everyday stress on the face and recharges energy levels to revitalise the skin from within.
Timeless Prodigy (The Eye Contour, Global Ultra anti-ageing eye cream): Enriched with more than ten powerful active agents, it reduces signs of ageing in the eye contour area.
Experience the range to feel the transformation in the skin!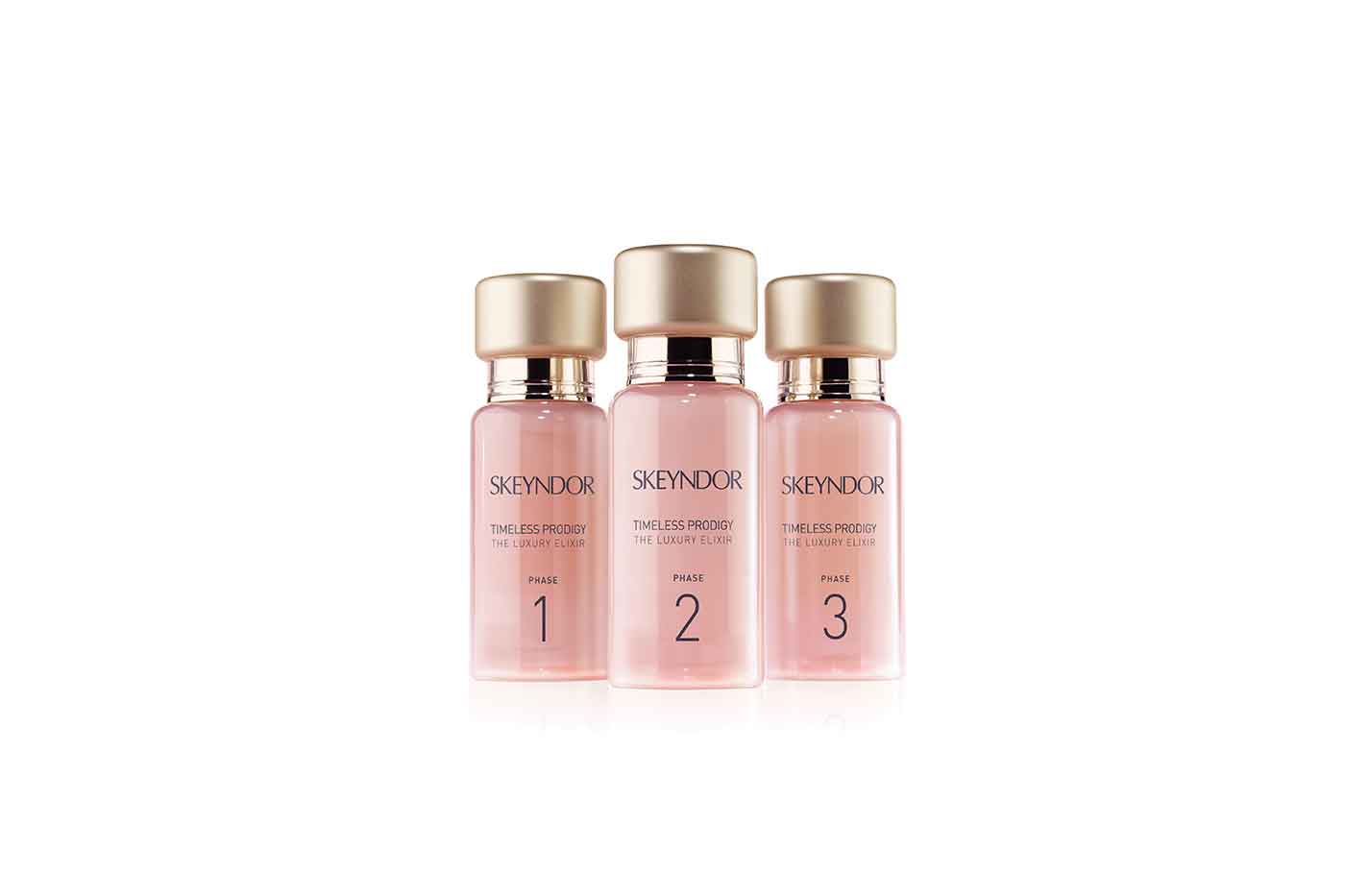 For further information, Visit www.skeyndor.in or Call on 8929399499