This scientific breakthrough in cellular anti-age strategies helps restore the youthful facial contours of the neck, jawline and cheekbones
The twenty-first century has witnessed a series of cosmetic strategies aimed at preventing signs of ageing at a more definitive and effective level. Inspired by the latest and most revolutionary anti-age, anti-senescence marker therapies, Skeyndor has created the ultimate face lift program, a new way of understanding cosmetic face lift treatments from deep inside the cells.
The ultimate objective of these therapies is to improve cellular functionality in cells with slow metabolisms that cause the skin tissues to lose their density, firmness and elasticity; as occurs with mature skins or skins that are over-exposed to the sun.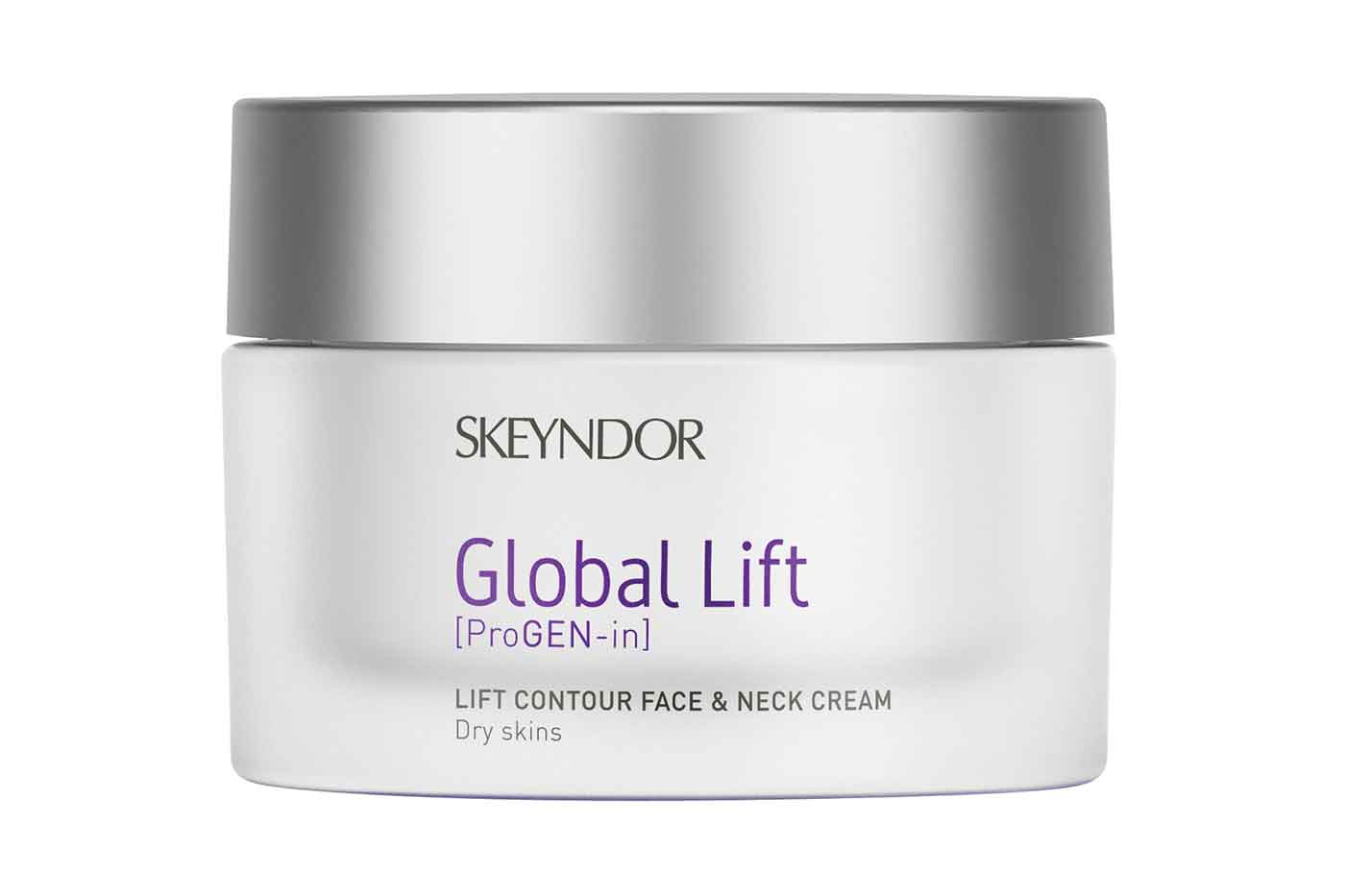 [ProGEN-in] technology
Developed by Skeyndor, this technology is based on anti-senescence marker therapies. It is based on the effects of three specific active substances
Biomimetic Peptide derived from Elafin: Winner of the Innovation Zone Best Ingredient Award 2012 at In-cosmetics®, Barcelona 2012. This is an enzymatic inhibitor with anti-progerin and anti-elastase effects which has given promising results in preventing flaccid tissues in mature skins.
Menyanthes Trifoliata Extract: This is a potent next-generation antioxidant that protects cellular vitamin C content, an essential cofactor in improving the quality and quantity of collagen in the skin.
α-Glucans and Black Pepper (Pier Negrum): These molecules act on the profound dermis layer of the skin and improve its mechanical (support) properties, particularly in skins that are prematurely aged due to over-exposure to the sun.
Targeted at Progerin, the concentration of this protein in the nucleus of the skin cell makes it possible to calculate cellular biological age (health) of the cells.
Benefits
Achieve a face-lift effect
Redefine the jaw line
Reduce double chins in mature skins
Anti-Gravity Lifting Programme: Professional Treatment in salons
This program restores fullness to the face and neck. The results are scientifically proven in clinical trials.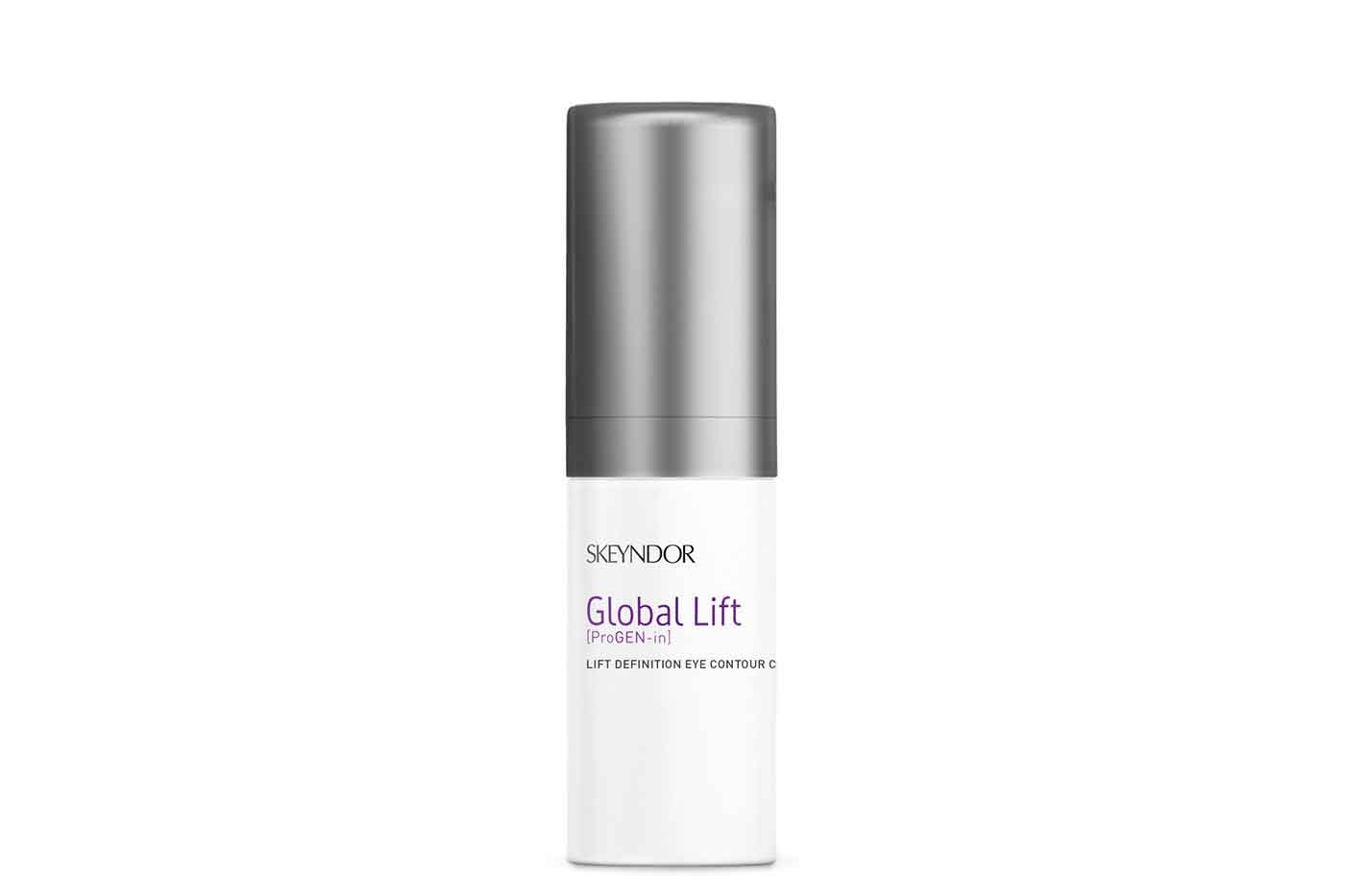 Benefits
Show a reduction in marker levels to cell levels that are 30 years' younger
In 28 days, reduction in wrinkles caused by loose skin
In 56 days, significant reduction of up to 18% in the jaw line
In 28 days, reduction of 15% in average flaccidity in 70% of the volunteers treated
For further information, Visit www.skeyndor.in or Call on 8929399499