Skeyndor Corrective Range uniquely combines three different action mechanisms in one treatment
Wrinkles are an issue that people today are constantly facing, many go to great lengths to avoid or treat wrinkles, including intricate skincare routines. Well, your clients can now reduce deep wrinkles and expression lines quickly and effectively with the Corrective Range from SKEYNDOR. The result of 10 years of experience, this treatment produces an intense smoothing effect on the deepest wrinkles to give your skin a smoother, younger look.
This innovative blend of three action mechanisms in a single treatment includes:
PEELING
FILLER
DE-CONTRACTING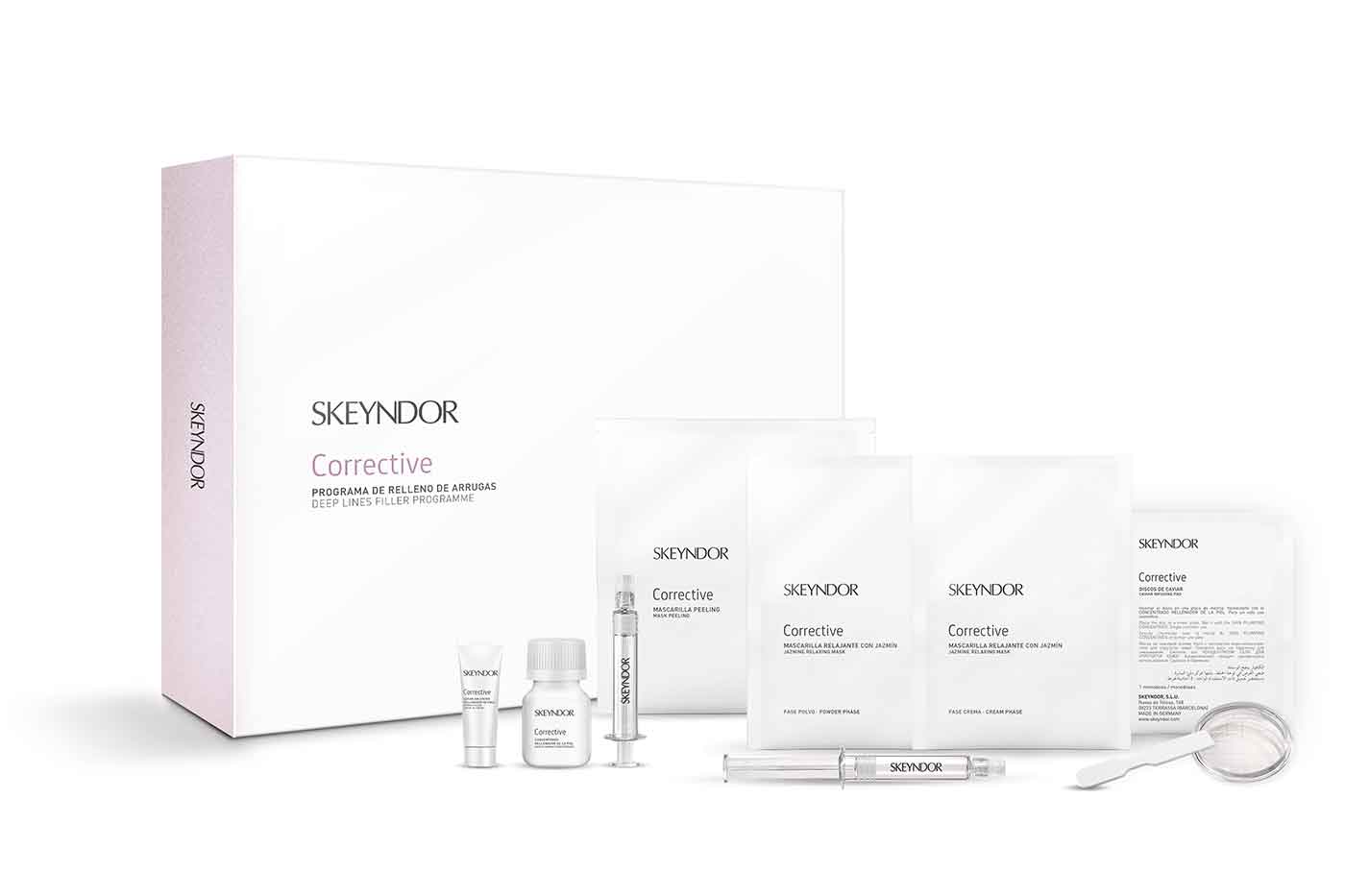 The result – wrinkles disappear naturally and gradually from the first session itself.
This wonder product contains internal tissue re-densifiers, skin filling substances, neural-inhibitor agents, and skin-lifting peptides with pre & post
synaptic activities. It is a non-invasive treatment giving visible results in the first few applications and has long-term results through the cumulative effect achieved over time.
According to an impressive independent analysis, results show that using the SKEYNDOR Corrective range reduces wrinkles and gives softer and smoother, younger-looking skin. It also leads to denser and plumper skin texture and 97% of clients believe that their skin appears up to 5 years younger.
The Corrective range contains a modified hyaluronic acid that can expand to 60 times its original size. This acts to fill out wrinkles in the epidermis while in the dermis itself. It also contains neural inhibitor agents, internal tissue re-densifiers and skin-lifting peptides, which are effective at smoothening deeper wrinkles, softening expression lines and stimulating the regeneration of tissue.
Apart from the Exclusive Professional kit, the home care products include :
Deep Lines Refining Serum
Deep Lines Filler Cream
Deep Lines Filler Emulsion
Expression Lines Filler Eye Contour
Skeyndor's Corrective Range will work wonders for your client's skin as it blends cutting-edge technology with path-breaking products.