A quick glance at the best of haircare products and tools by Velvetree that offer shiny, healthy and lustrous hair.
Established in 2003, Aggarwal Cosmetics is counted amongst the praiseworthy wholesale traders providing high quality products from the Velvetree range consisting of Shampoo, Conditioner, Keratin, Face Steamer, Make-up Brushes, Salon Trolley and Shower Mixer Set etc. While they import and market all salon equipment and accessories, their mission was to provide the best possible in-salon treatments for people. With this initiative, Pradeep Aggarwal started Velvetree in 2018. The brand offers a wide range of styling tools and products. With 20 years of experience in the industry Pradeep always had a vision to create a brand that is not just easy to use but also affordable and easily available.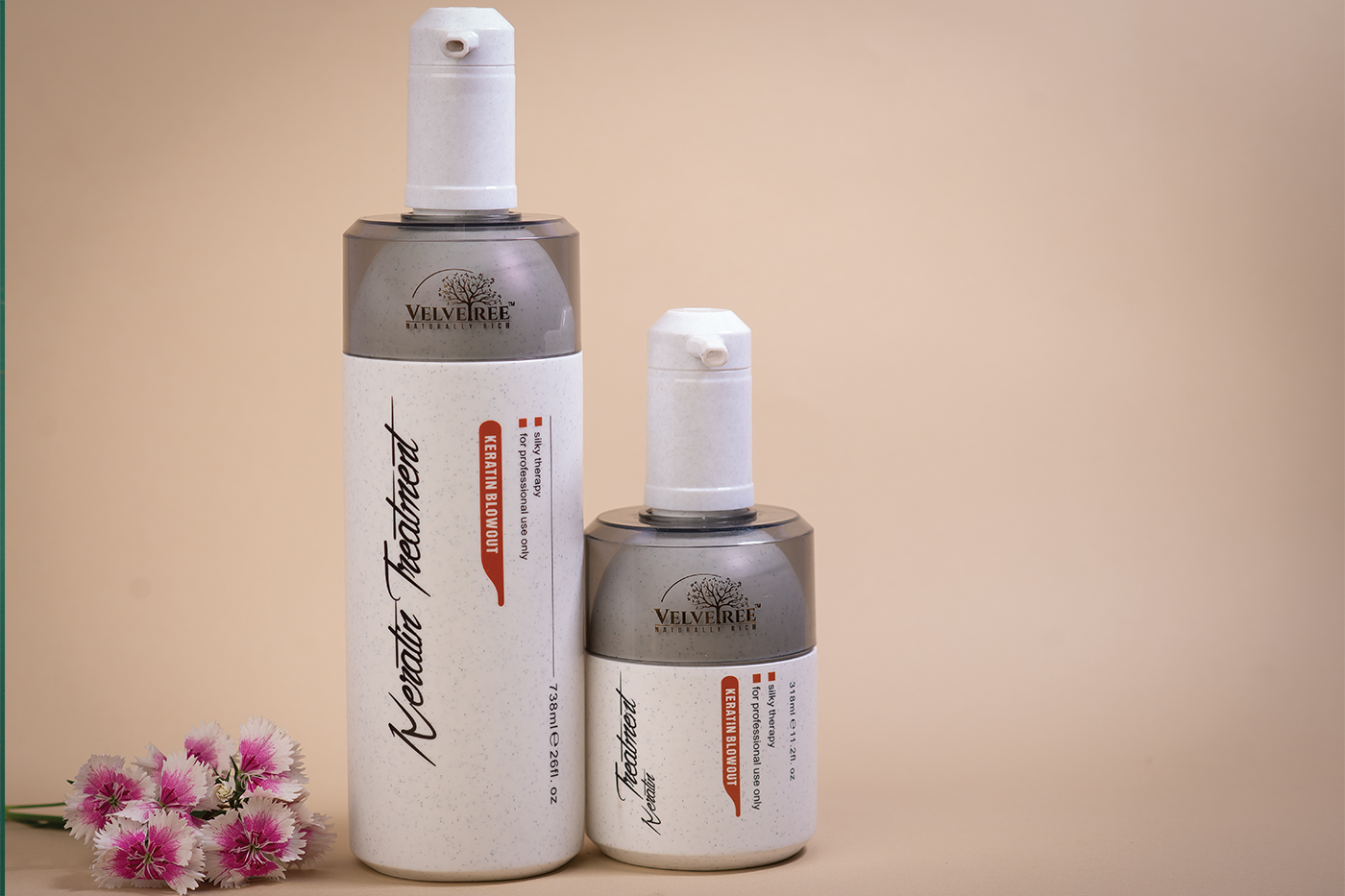 Among all the products the brand has, it is known exclusively for its high-quality hair styling and treatment products such as the KERATIN shampoo & conditioner, the in-salon keratin
treatment that eliminates frizz and makes the hair healthier. "It was always there in my mind to come up with a professional brand that's affordable making it easy for small and medium
level salons to be able to provide high-quality hair care services to people," said Pradeep.
Coming to the uniqueness of the brand, Tanveer Shaikh, Celebrity Hair Expert, Training and Creative Head Femina Flaunt Studio Salon and brand Ambassador for VELVETREE throws light on what makes its products different from other professional brands in the market. As a stylist with a vast experience of over 20 years in the industry Tanveer feels that Velvetree products are extremely safe for both, professionals and the consumers. The products are mild and do not cause skin irritation as compared to many other products and at the same time provide the best results. The VELVETREE Pro Techs Shampoo and Conditioner are sulfate and paraben free, and is a wonderful product for using post keratin treatment.
Velvetree Keratin Treatment Blowout
This is a revolutionary hair reconstructing eliminates frizzy hair, leaving it straight, healthy and shiny up to three or four months (30-32 washes)
It has a mild coconut fragrance and does not cause irritation to the client while the procedure is done
The USP of this treatment is that the hair becomes naturally healthy and does not lose shine after getting back to its normal shape and texture
The styling tools are easy to use due to the digitalised system which are safe for professional as well as consumer use.
Velvetree 2200-Watt Professional Hair Dryer with Overheat Protection
Power Required (Volts): 220-240V 50/60Hz
It has 2 speed setting and 3 variable heat setting to be of optimum use
Professional AC Collector Motor for drying the hair instantly without losing its shine
It has 2 Separate Switches, Hang up Loop and Detachable air-inlet grill
The VT Hair dryer has the useful Cold Shot button feature that prevents heat-induced damages to your hair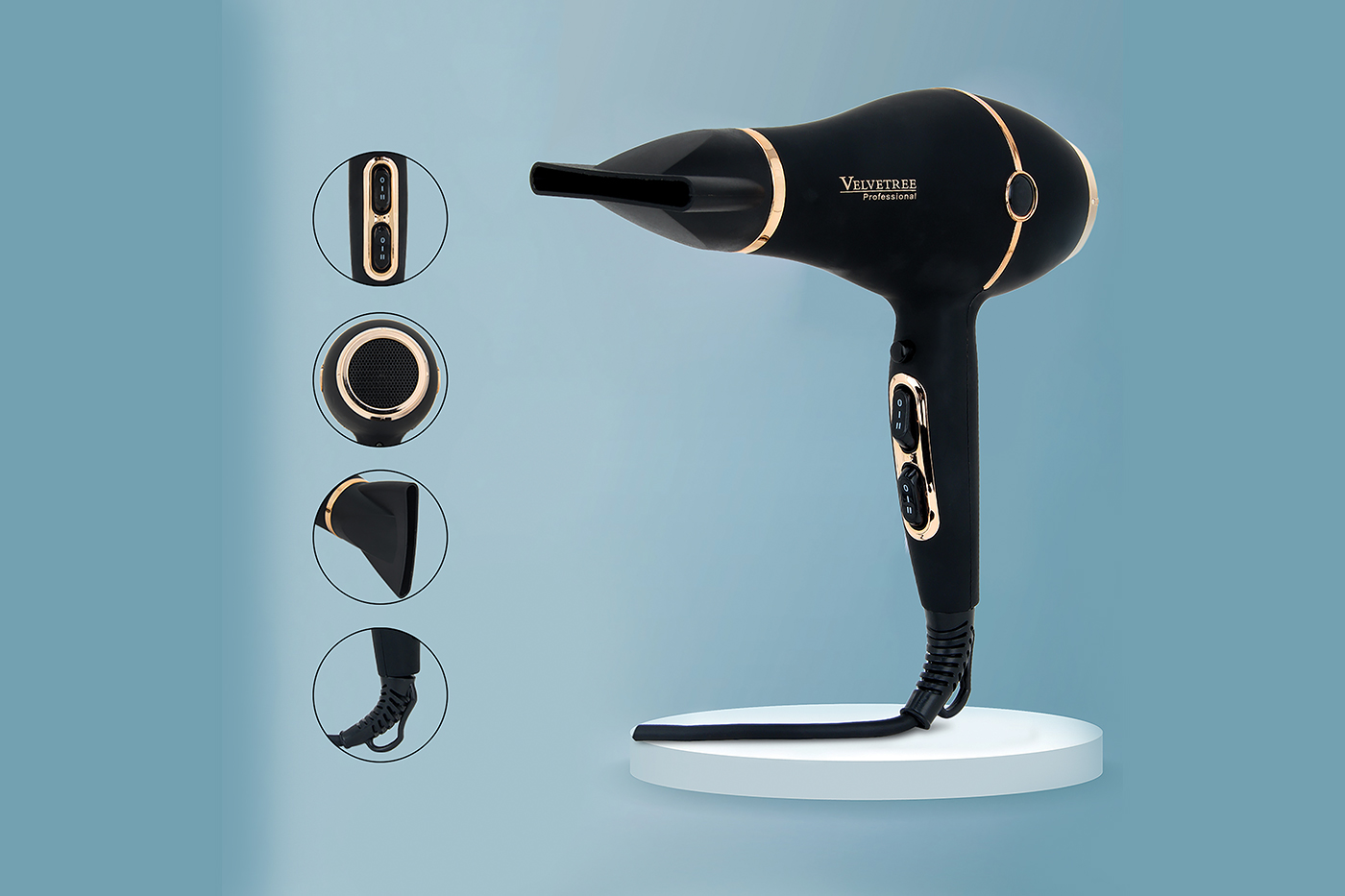 "Over the years I've used tools and products from various brands but my personal favourite when it comes to styling in all these years is Velvetree not only because it's economical, but also because of the user-friendly features the tools have. If I have to pick a product, I'd choose the hair straightener and the curling tong that comes with 5 attachments, says Tanveer."
Velvetree Professional Hair Straightener V069
Rate Voltage: AC 100-240V, Rate Frequency: 50/60Hz
Rate Power: 50W, Pro Variable Temperature Control 160-240C
Rose Gold Titanium Heating Plates
It has a temperature default of 160-degree Celsius
If not in use the hair straightener will automatically switch off after 30 minutes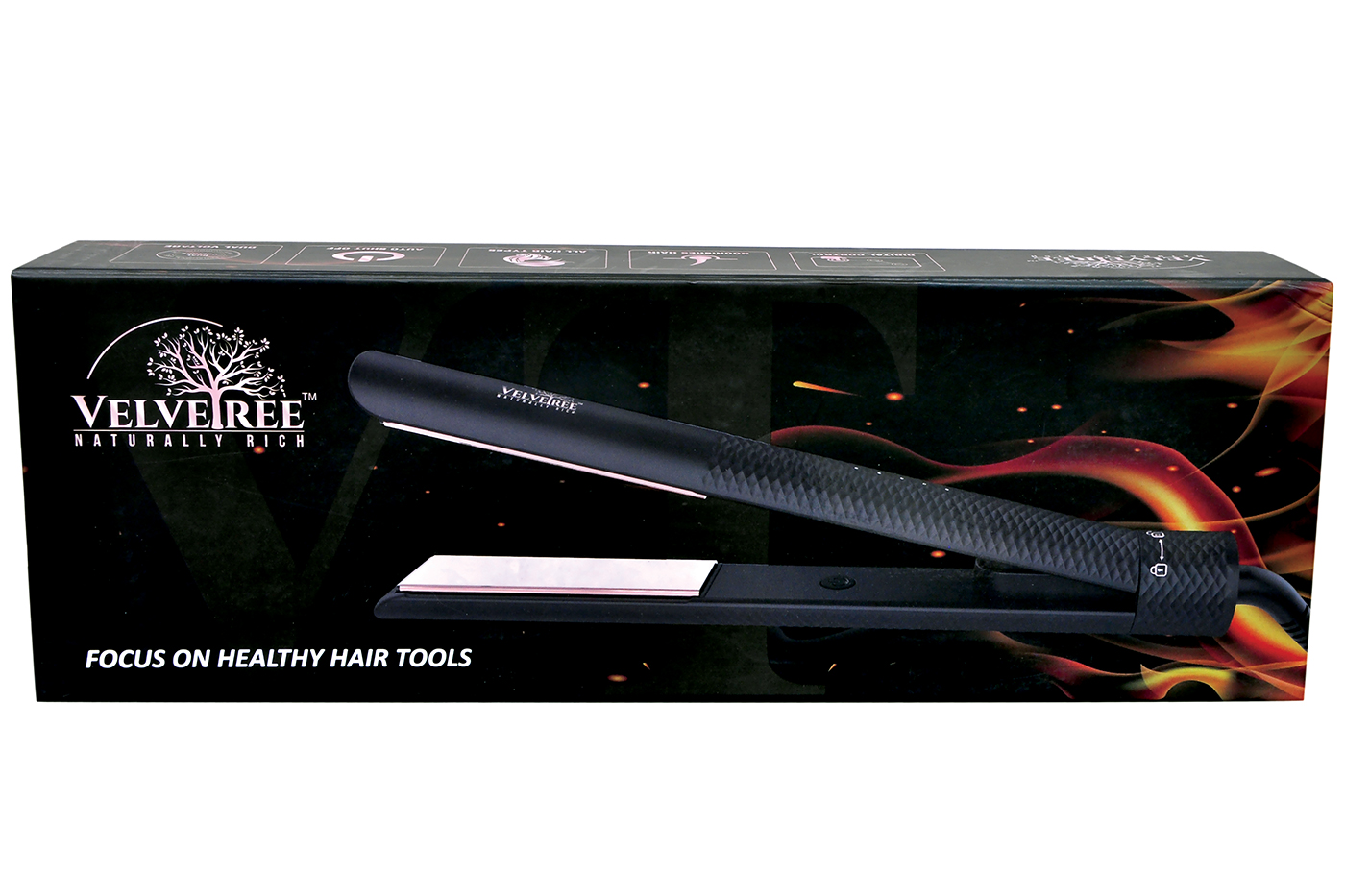 On asking about achieving the best looks using Velvetree products, Tanveer mentions that it all depends on the selection of the right products and using them the right way. This is a crucial aspect of training, and Velvetree has been working on an upcoming training program with a vision for better future for small and big scale salons.