Smoother and fuller hair is just one Bluetox treatment away
Frizzy hair is one of the common complaints heard by hairdressers. While there are multiple ways to tackle it, but nothing beats the ease of the Bluetox treatment. This advanced hair botox treatment helps client get rid of their frizz in the most efficient way.
Here's all you need to know about this game-changing treatment.
What is hair Botox?
Botox, also known as Botulinum Toxin or BTX, is an injection prepared from the bacterial toxin botulin. Hair botox, though not an injection like actual botox, hair botox's main purpose is to reduce your hair's frizz while making it smoother and fuller. Think of hair botox as the ultimate deep conditioning treatment for your hair.
Why choose Botox for your hair?
Unlike keratin and cysteine treatments, Hair Botox is a formaldehyde-free and non-chemical, deep conditioning treatment. The process involves coating the surface of your hair with less damaging compounds to help fight frizz and improve the look of dull, damaged hair. It helps rebuild broken and thin areas in your hair fibres to make them look, and feel, healthy and soft.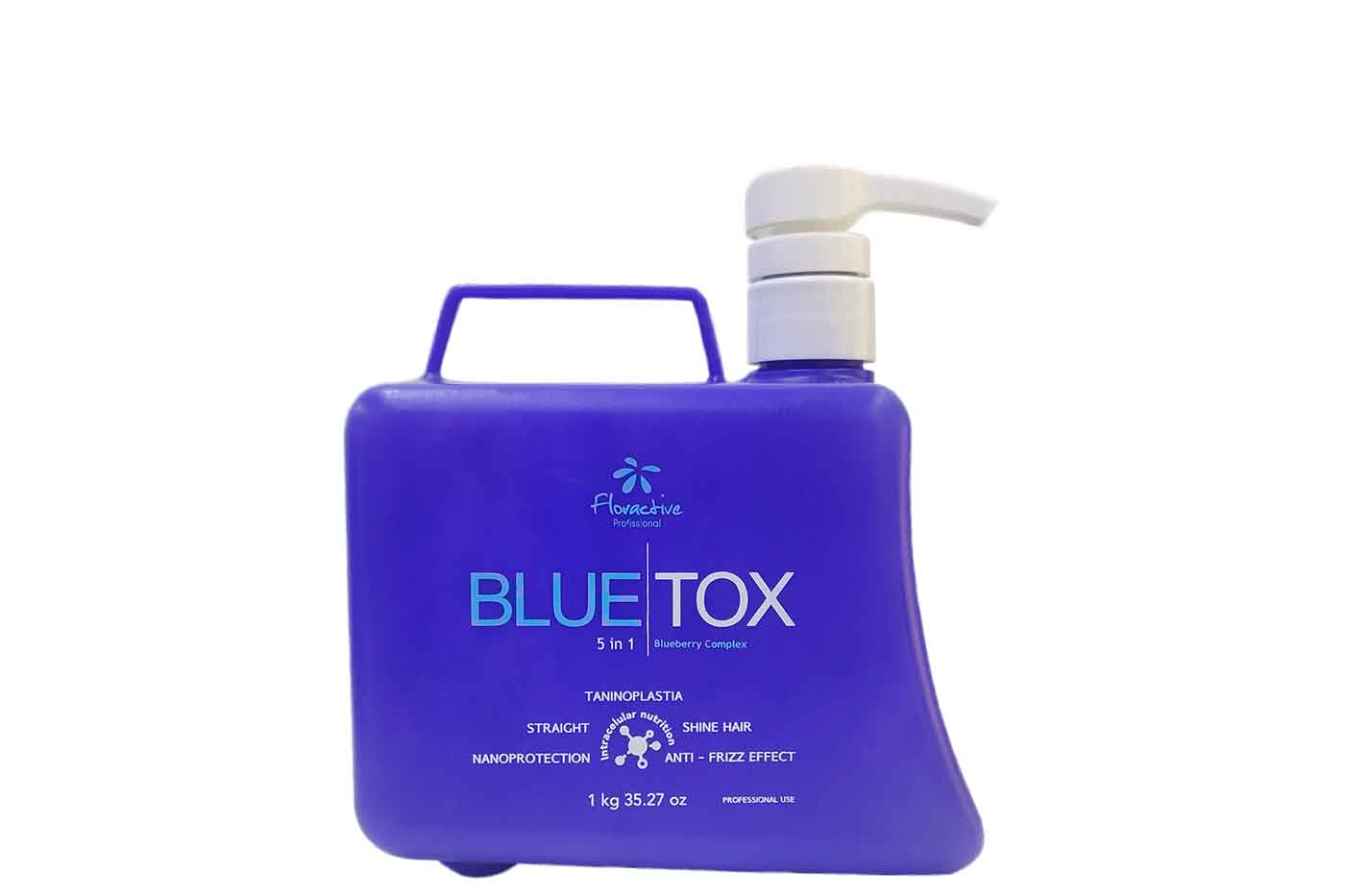 When should you recommend Bluetox to your clients?
It is the best for all types of hair that are frizzy, dehydrated and dull – Bluetox is the go-to solution. It is also perfect for the clients who colour their hair often, suffer from frizz, or live in a humid climate.
5 reasons why Bluetox should be in your salon:
5-in-1 Treatment: Moisturizing, Anti-Frizz, Toning, Volume Reducer, And Thermal Protector
One-Step Treatment
Violet based pigments
Taninoplastia Technology
Results in Smooth, Straight, Shiny Tresses!
What does Bluetox contain?
Blueberry extract – restructures and gives softness and a lot of shine.
Lactic Acid – makes your hair more manageable with its conditioning and moisturizing effect.
Malic Acid – helps in strengthening hair.
Fructose – actively draws moisture into your hair.
Pectin – prevents frizz and adds shine.
Bluetox is best suited for all types of tresses. It encourages total curl volume reduction and frizz elimination through thermal realignment of the alpha and beta zones of the hair fibre. Its effect gives you ultra-soft hair, with a long-lasting straight look. Its nanotechnology repairs the hair from within and makes them look straight… healthy…and shiny!
For more information, call on 9833668848 / 8879409703