Tools with durability, precision, and versatility for salon professionals
In the fast-paced world of salon styling, having reliable tools at one's disposal is essential.
This is where AY.TY Pro Hair ClipX Clipper and Trimx Trimmer makes a mark, offering salon professionals and enthusiasts a cutting-edge experience like no other.
AY.TY Pro Hair ClipX Clipper: Professional Rechargeable Excellence
Features:
Ergonomic and slim design: This ensures effortless handling, making it comfortable for extended use.
Lightweight construction: This relieves hand fatigue, even during lengthy styling sessions.
Cordless operation: This gives stylists the freedom to move around without being tethered to an outlet.
Metal body: This adds a touch of sophistication to the workspace.
LED display: This ensures effortless monitoring of battery capacity and charging status
Adjustable blade lever: This offers cutting lengths from 0.5mm to 3.5mm.
Lithium battery: This provides a remarkable 1500mAh capacity, giving up to 2 hours of continuous use on just a 2-hour charge.
Benefits:
High-speed
Low-noise
Long-life motor
Incredible precision while maintaining a tranquil salon atmosphere
Its hard alloy steel blade guarantees durability and razor-sharp results
Convenient, reliable, and ready to perform
Accessories:
The AY.TY Pro Hair ClipX Clipper comes with the following accessories:
4 trimmer guides (3mm, 6mm, 9mm, and 12mm)
Lubricating oil
Brush
Plug-and-play USB charging
AY.TY Trimx Trimmer: Precision Redefined
For the perfect finishing touches, the AY.TY Trimx Trimmer is the ideal companion.
Features:
Chrome-plated blades: It excels at delivering precise trimming and outlining results.
Remarkable 0.4mm cut length and detachable blades: This ensures flexibility
to create intricate styles with ease.
Lithium-Ion battery: This offers an impressive 75 minutes of runtime on a cordless setup.
USB C-type cable compatibility: This makes charging a breeze.
Quiet yet powerful rotary motor: This is ideal for close trimming and outlining.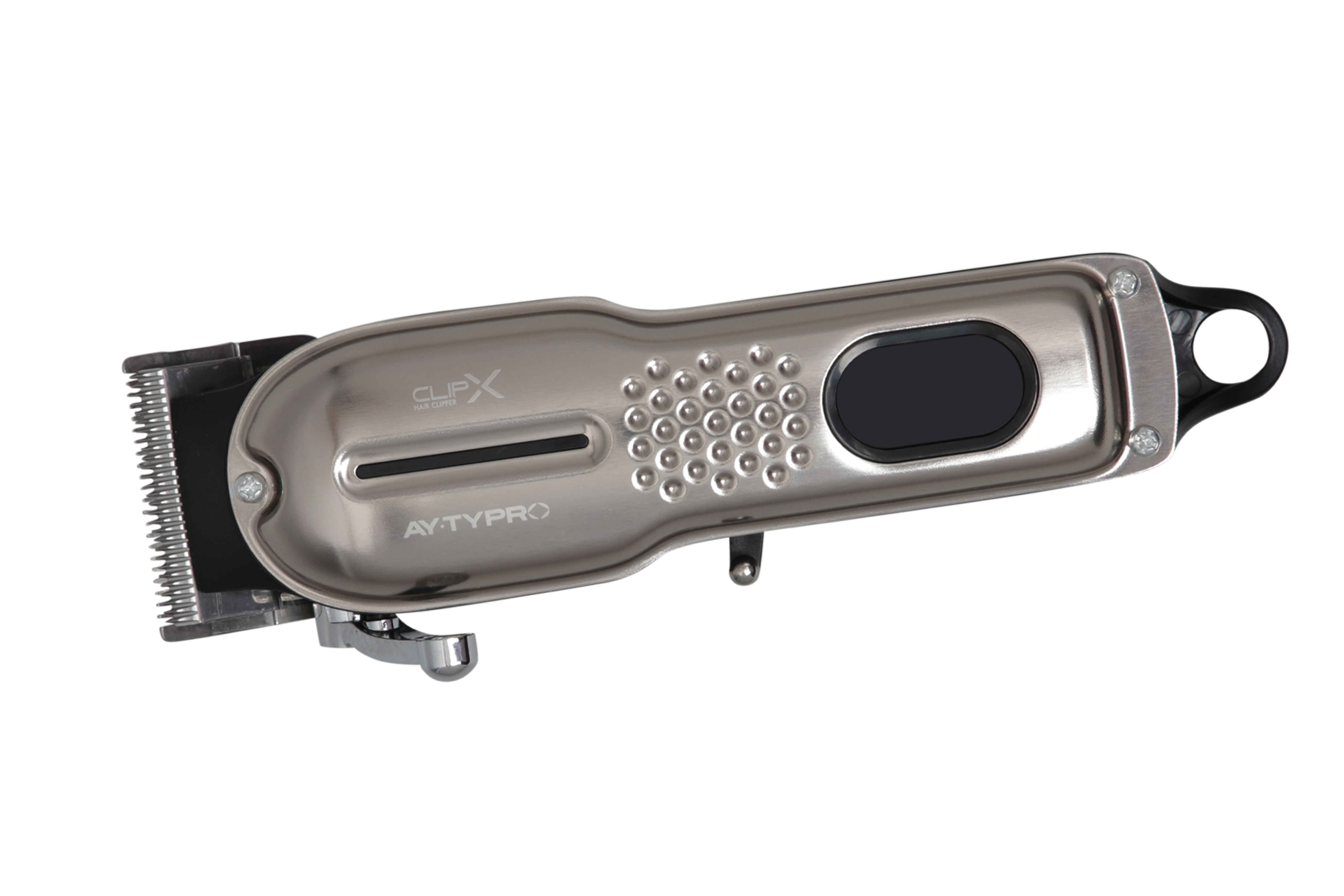 In a bustling salon environment, having reliable, high-quality tools is non-negotiable. The
AY.TY Pro Hair Clippers and Trimx Trimmer offers the durability, precision, and versatility that professionals demand.
For more information, Call on 7065350303 or Visit www.aytypro.com