Nail Extensions, are not only a fashion accessory to enhance the beauty of the hands, it also works as a shield that cover the nails and protects them from breakage and chipping. It's now become a part of monthly beauty routine to most of the women. In India we eat by hands, hence it's very important to make sure that the products used for extensions are completely safe.
T&T Professional is one of the leading nail products brand in India that supplies FDA approved nail products which is absolutely safe for you to use. The below F&A will give you a better understanding on acrylic extensions.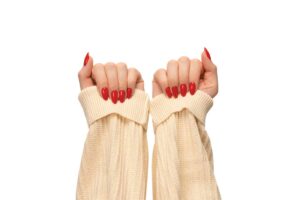 How and when was Nail Extension Found?
In 1954, Fred Slack, a dentist, broke his fingernail at work, and created an artificial nail as a realistic-looking temporary replacement. After experiments with different materials to perfect his invention, he and his brother, Tom, patented a successful version and started the company Patti Nails.
What is Acrylic Nail Extension?
Acrylic nail extensions are made with acrylic powder and acrylic liquid called monomer. The combination is spread over the natural nails to create extensions, giving it an appropriate shape and length. It's a same acrylic powder and liquidused for dental services.
How long does acrylic nail extensions last?
Acrylic nails are exceptionally strong and with right care can last upto 3-4 weeks. Post this period you will either need removals or refills.
How do you remove acrylic nails?
The easiest way to remove acrylic nails is to cover them with a cotton ball soaked in pure acetone, wrap your fingers in tin foil, and let it sit for 30 minutes. The acetone will help break down the acrylics, so you can buff or scrape off the rest with an orange stick or cuticle pusher. This process has to be done by a trained nail technician.
Who can go for Acrylic Nails?
Acrylic Nails are harder and stronger than any other extensions. It's good for people who are nail bitters and have short nail bed.
How do youtake care/ maintain acrylic nails?
When it comes to care or maintaining acrylic nail extensions, the first thing to rememberis to treat them gently. Don't use your nails as tools to pick things or open tins. Do not use acetone. Keep the skin around your nail healthy by using cuticle oil. Avoid DIY in case of any damage. Don't try to do the removals at home. Kindly visit the salon and let the expert do their job.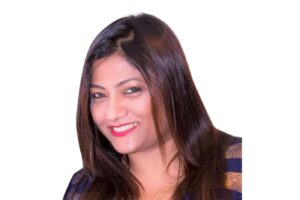 Name: Vanditha Bolar
Designation: Director of Sales and Market and Technical Director
Company: Grey Trendy Professional Pvt Ltd.
Brand: T&T Professional
Website: www.tntprofessional.in
Insta: @tntprofessional