Ralph Lauren Fragrances has launched a new scent RALPH's CLUB PARFUM, which takes the iconic Ralph's Club portfolio to a new level of intensity. This fragrance is crafted with finest quality natural origin ingredients. RALPH'S CLUB PARFUM leaves a lingering trail that follows you throughout the night. The glamorous launch event was graced by the presence of the Bollywood Actor Siddharth Malhotra, who introduced the new perfume to the city.
Ralph Lauren Fragrances have been creating best-selling fragrances for over 40 years, inclined with a distinct personality with the Ralph Lauren tradition. Today, the brand's portfolio includes Ralph Lauren and Polo fragrances, including Ralph Lauren Collection fragrances, Woman by Ralph Lauren, Ralph Lauren Romance, Polo Earth, Polo Blue, Polo Red, Purple Label, and more.
This highly concentrated fragrance was created for true individuals of style and those who enjoy the fullness of life around them. It was exclusively crafted by master perfumer Dominique Ropion with notes of fresh Lavandin, a spicy infusion of Cardamom, warm- woody tones of Patchouli, and the extreme intensity of Vetiver.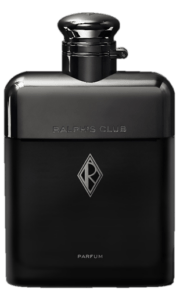 The fragrance has:
 Top Notes that contains Mandarin Oil, Apple Accord, and Cardamom Oil.
Mid Notes that contains of Lavandin Heart 2, Clary Sage Heart 1 Oil, and Geranium Absolute.
Base Notes that contains Vetiver Heart, Patchouli Oil, and Cashmeran.
RALPH'S CLUB PARFUM is presented in a sleek gunmetal and matte transluscent glass flask which is a result of years of craftsmanship. The gunmetal design features a hinge cap detailed with the iconic Ralph's Club monogram.  The fragrance can be purchased from their selected retailers and is priced at Rs. 9300 for a 100ml bottle.