The first edition of WeCosmoprof, organised by Cosmoprof Worldwide Bolognabetween 4-10 June 2020, has ended successfully. Helping the 3000 exhibitors of the 53rdedition of Cosmoprof Worldwide to re-start their business, the digital event was attended by more than 40,000 operators from over 100 countries.
The networking platform, Cosmoprof My Match was the core of the event as it enabled companies, buyers, retailers, and distributors to re-establish relationships with key players in the industry.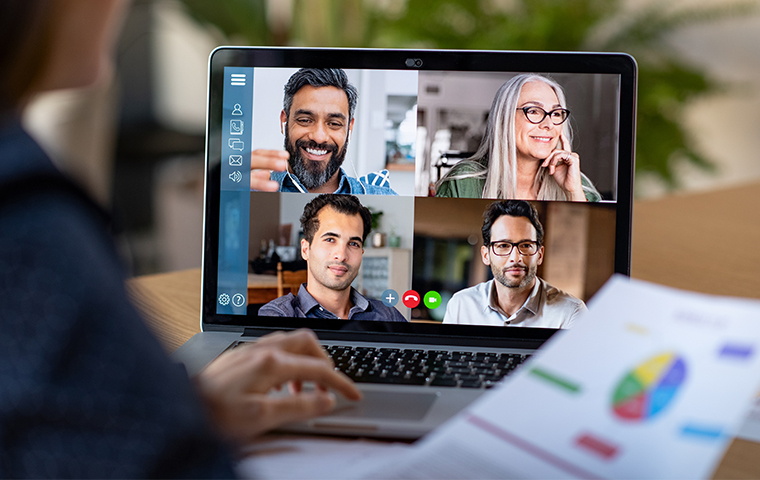 CosmoTalks – The Virtual Series involved over 50 influential speakers from trend and design agencies, market research, leading international companies, and media partners of the Cosmoprof network like StyleSpeak. 10 Cosmo Virtual Stage meetings offered an overview of the professional channel in Italy and 15 selected exhibitors presented their novelties to the WeCosmoprof virtual audience. Over 6,000 operators attended the live sessions and the webinars were hugely appreciated by the audience.
The event also hosted the official presentation of CosmoTrends, a trend report based on the products proposed by exhibitors. "The fair is a
key meeting point for the industry and it will always play this role: face-to-face meetings to facilitate networking and increase the possibilities for new collaborations. With
WeCosmoprof, we offer our exhibitors digital technologies to optimize further the time they spend on the show floor. The digital evolution of Cosmoprof does not stop here: we are evaluating new initiatives for the coming months, with the support of international players," said Enrico Zannini, General Manager of BolognaFiere Cosmoprof.
An exclusive digital catalog with over 800 Italian exhibiting companies, named 'Beauty Made in Italy' was presented by Cosmoprof Worldwide Bologna. "With the Italian Ministry of Foreign Affairs and International Cooperation, ITA and with Cosmetica Italia – the personal care association, we are at the forefront of the restart for Made in Italy," said Gianpiero Calzolari, President of BolognaFiere. Speaking about the economic difficulties and lockdown, due to COVID-19, Renato Ancorotti, President of Cosmetica Italia, said, "Since the beginning of the lockdown, Cosmetica Italia and Cosmoprof have collaborated side by side to find alternative and concrete answers to support the business."
ITA had implemented new services to assist Italian companies duringCOVID-19. " ITA is presenting new projects, including Smart 365 Fair, to equip the fair system with virtual tools; 59 initiatives of e-commerce and mass-market distribution; and, specifically for this sector, a digital promotion campaign in 17 countries of the 'Beauty Made in Italy' catalog," said Carlo Ferro, President of the ITA Agency.