The vibrant and vivacious Kaleidoscope Collection showcases hair in bold and unique styles.
Streax Professional has launched a new Collection – 'Kaleidoscope' featuring unique, vivacious and vibrant looks for the season. The collection was presented at a fashion show in Mumbai on October 17 with Vaani Kapoor as the showstopper.
Representing an amalgamation of colours, styles, cultures and stories, the collection exhibited shapes, patterns and shifting images of a kaleidoscope. The theme was created with a colourful blend of different looks and styles to symbolize the kaleidoscope.
Rochelle Chhabra, Head of Professional Division, Streax Professional, , Hygienic Research Institute said, "This year, we present our patrons with fresh ideas for hair colour, cut and style with our latest collection. Vibrancy, boldness and colours are in vogue this season, as the shapes and patterns of a kaleidoscope."
Showstopper Vaani Kapoor wore a magnificent Rocky Star Signature black off shoulder dress which gave her a beautiful feminine look. Her Conch Azure Fan Ponytail was coloured with Streax Professional Funky Colours in blue shades. "I love experimenting with my hair and Streax Professional is a champion at creating mesmerizing looks to match every personality type. I am amazed at the range of powerful and refreshing looks created by them with their latest collection" said Vaani.
The Collection was styled by celebrity designer, Rocky Star. Products used included Argan Secrets Hair Colour, Hold & Play Hair Shine Spray and Mousse, Funky Hair Colour Range, and Canvoline Straightening Range to create nearly 30 looks for the collection.
4 Top Looks from Kaleidoscope:
CITRUS TWIRLS
Neon Green Balayage: A one-length bob with glamorous bangs (scrunched or curled) to create some much-needed drama.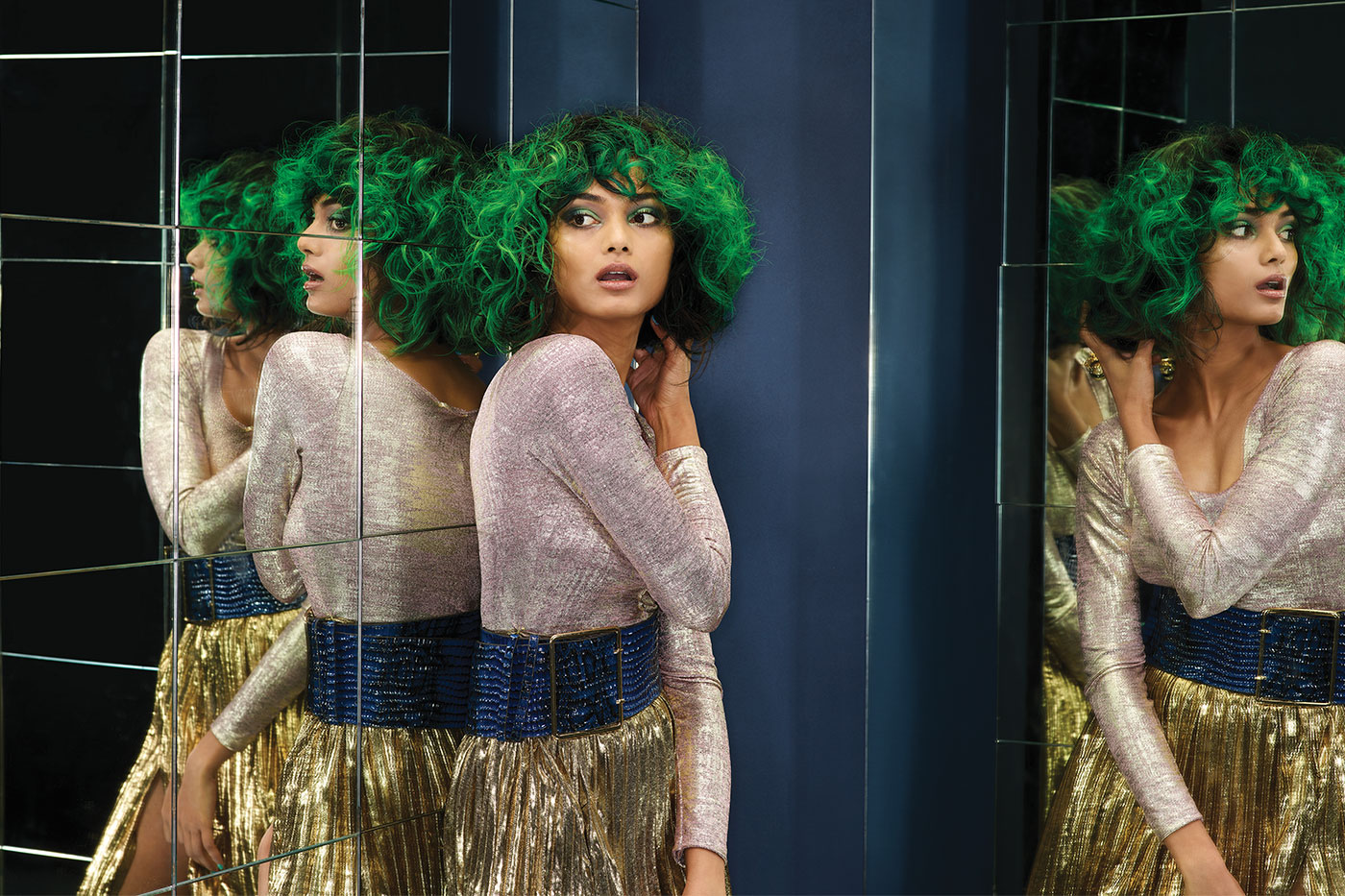 +
HAZEL POUF PONYTAIL
With deep copper and coffee shades, it is a classic one length haircut that gives a unique twist to the modern-day ponytail.

GINGER SCRUNCH
An edgy haircut in sharp, square layers for the men with long curly hair, infused with shades of rust and chocolate, and scrunched with wet gel.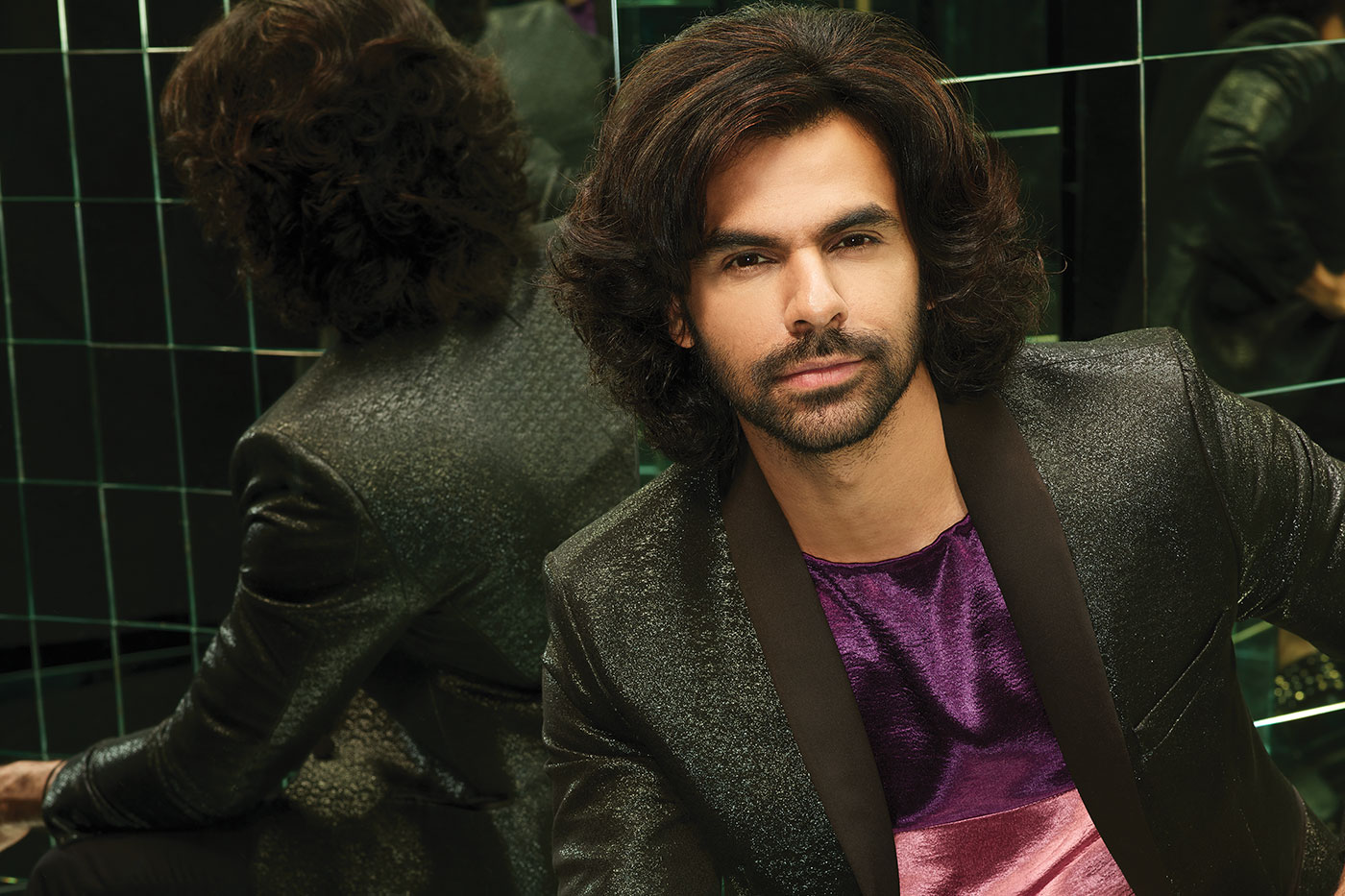 FUCHSIA FLIP
This effortless and easy to wear, layered, shoulder-length haircut has Barcode style colours in vibrant pink and blue shades and styled in a contemporary fashion.