Gear up for the increasing number of kids seeking grooming services in salons
Kids visiting salons was quite common. Mothers and fathers a have been bringing their young ones for a hair trim from ages. So, what has changed now?
Today, increasingly, kids wish to groom themselves and look good. While, initially they opted for basic haircut and shampoo services, but now kids visit the salon for manicures, makeup and a lot more, depending on the occasion. This trend has given rise to a growing number of young clients at the salons. To cater to this growing category of clients, starting an exclusive kids' salon can be looked at or the salons can be made kid-friendly.
The benefits of having a salon for kids, tweens and teens are plenty!
It appeals to families
Brings in more customers
Creates more business
Children learn about grooming from a young age
Services
To appeal to these young clients, a special kids' service menu should be created, with these services:
Haircut: Haircut is the most common service that kids opt for. Everybody needs a haircut for basic grooming. Besides grooming, haircuts also help to give the client a fresher look.

Hairstyling: Kids also attend parties, weddings, etc. Such special events call for them to glam themselves up, just like their parents. Kids often opt for hairstyling services to get ready for these special events.
Makeup: Similar to hairstyling, makeup is also done for kids to help them get ready for special events. Tiny hearts or flowers on the eyes, soft blush on the cheeks and some lipstick or gloss is what a kids makeup typically looks like.

Facials: All-natural ingredients like yoghurt and chocolate are used to deliver this service to the kids. The skin of the kids is extremely sensitive and so chemicals must be avoided as far as possible.

Manicures & Pedicures: A kids' manicure and pedicure service consists of scrubbing then massaging the hands and feet, which is followed by shaping the nails and painting them. Nail art designs like comic nails, French manicures, glitter nails, etc are created on kids' nails. Only non-toxic, water based nail polishes must be used for kids.
Products
Kids have sensitive hair and skin, so the products that are used for an adult's service are too harsh for them. Products that are not as harsh and are free from chemicals are created for the kids. Here are some kids' products that you can use to offer kids' services at your salon:
Bluesky Kids Airkiss Nail Polish- This nail polish is water-based and contains no harmful chemicals. The nail polish can easily be removed by soaking the nails in water and then the nail polish can be peeled off. Bluesky claims that this nail polish is completely safe for children. This nail polish comes in various shades of glitter, pastels and other bright colours.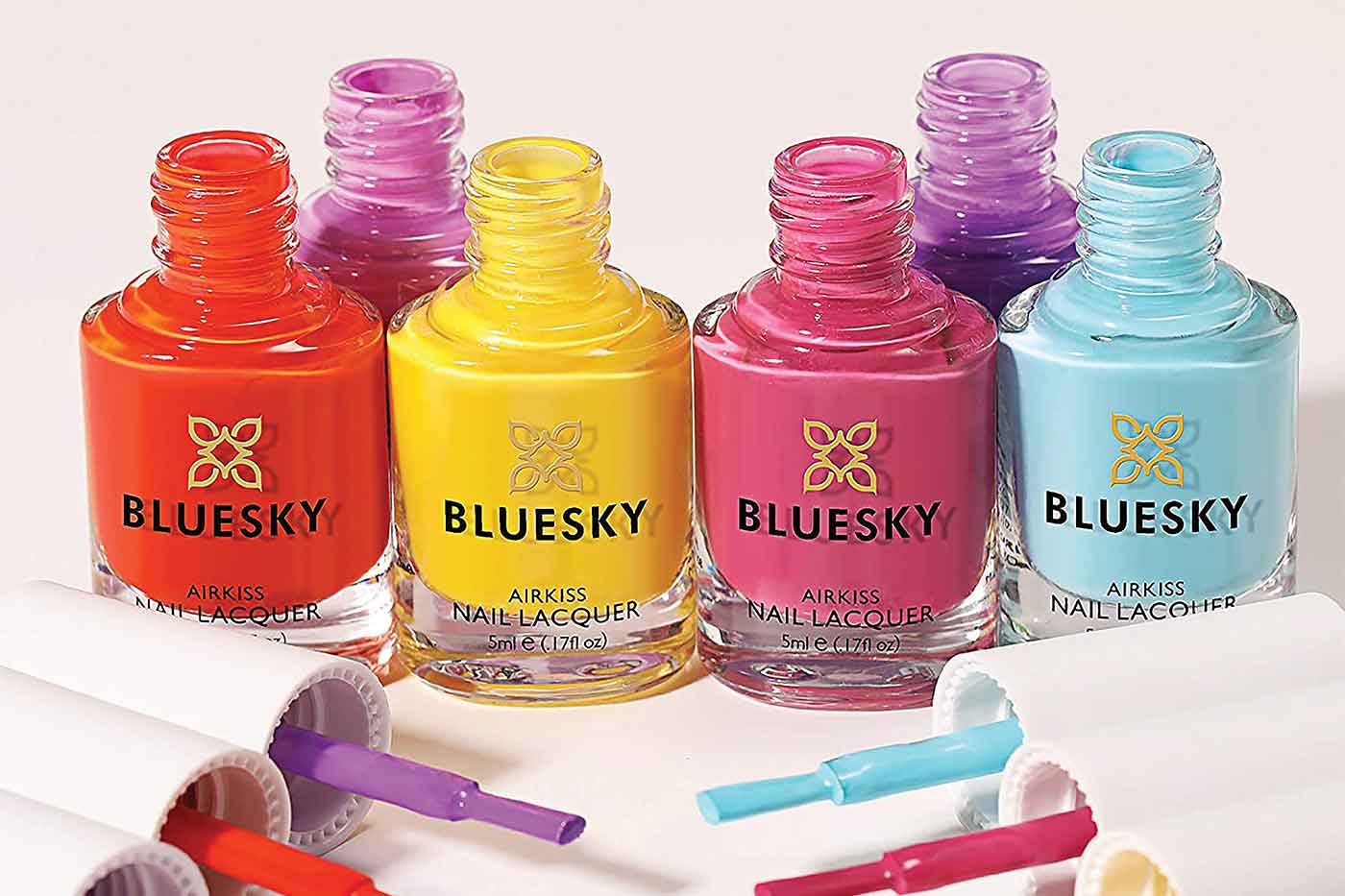 Princess By RENEE- This kids collection by RENEE consists of various lip glosses, lipsticks, eye-shadows and water-based nail polishes. The collection also consists of lip balm, lip butter as well as lip and cheek tints. All these products are free from parabens, mineral oil, SLS and other harmful chemicals. The products are light weight, non-sticky, cruelty-free, vegan and can be removed easily using soap and water. These products are dermatologist tested. The products provides rich colour and are enriched with shea butter.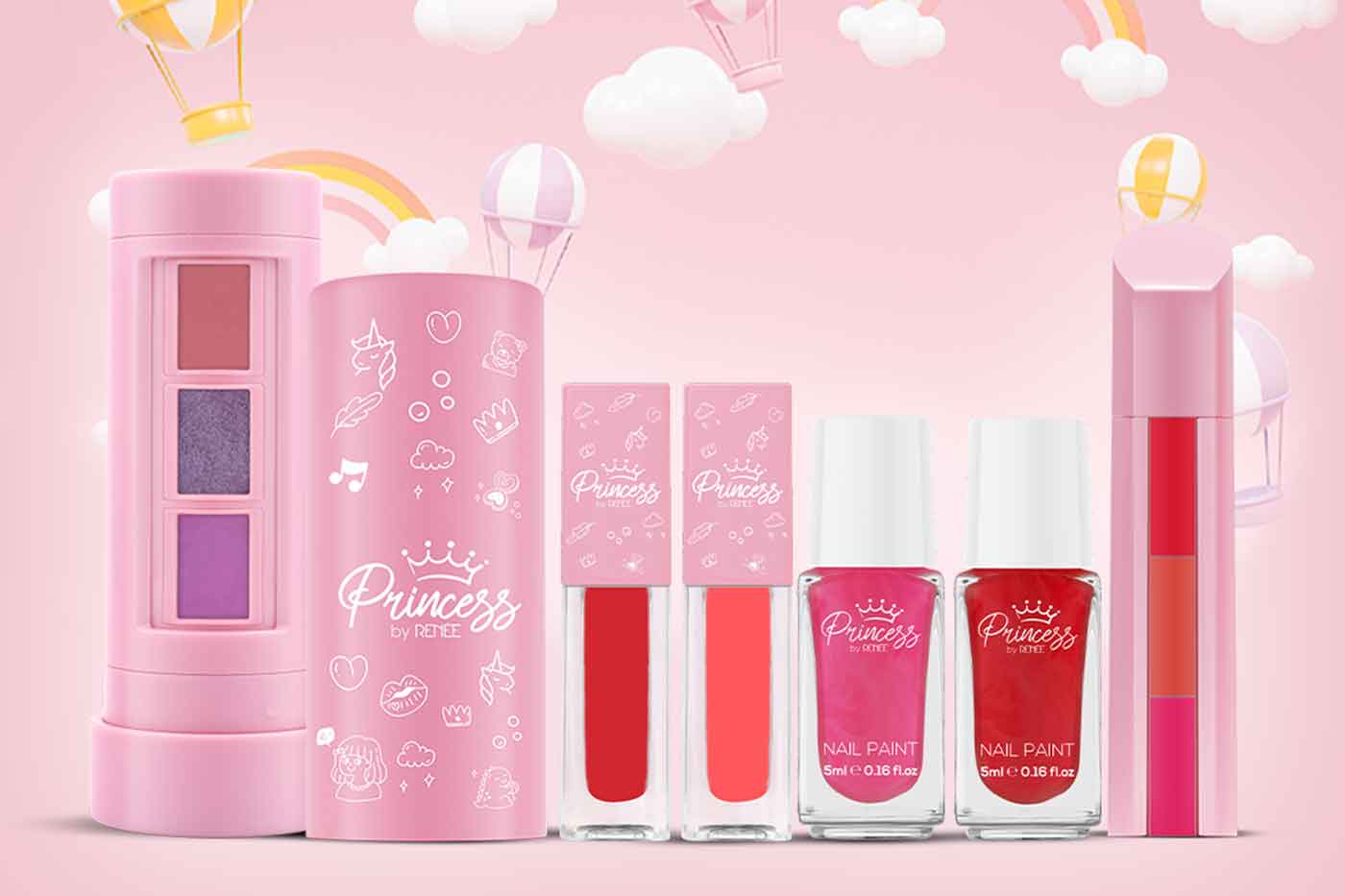 L'Oreal Kids 2-in-1 shampoo- This cleansing shampoo makes the hair smooth, shiny and knot free. It is dermatologist tested and is paraben as well as tear-free.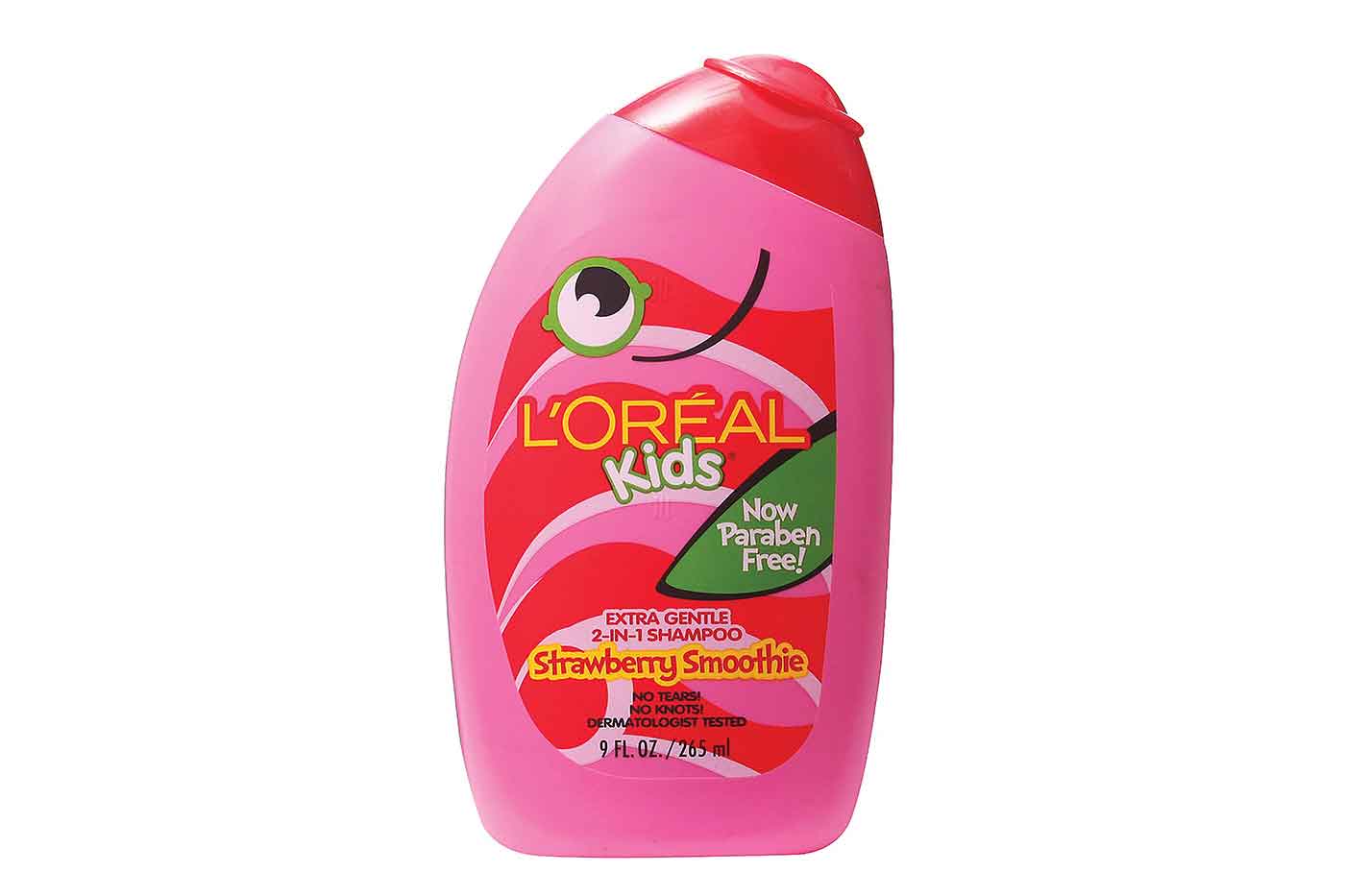 L'Oreal Kids Conditioner- This conditioner comes in strawberry flavour that gives a pleasant, fruity fragrance which kids like. This conditioner is paraben as well as tear-free and is dermatologist tested. This gentle conditioner helps to get rid of knots and split-ends to deliver soft and smooth hair.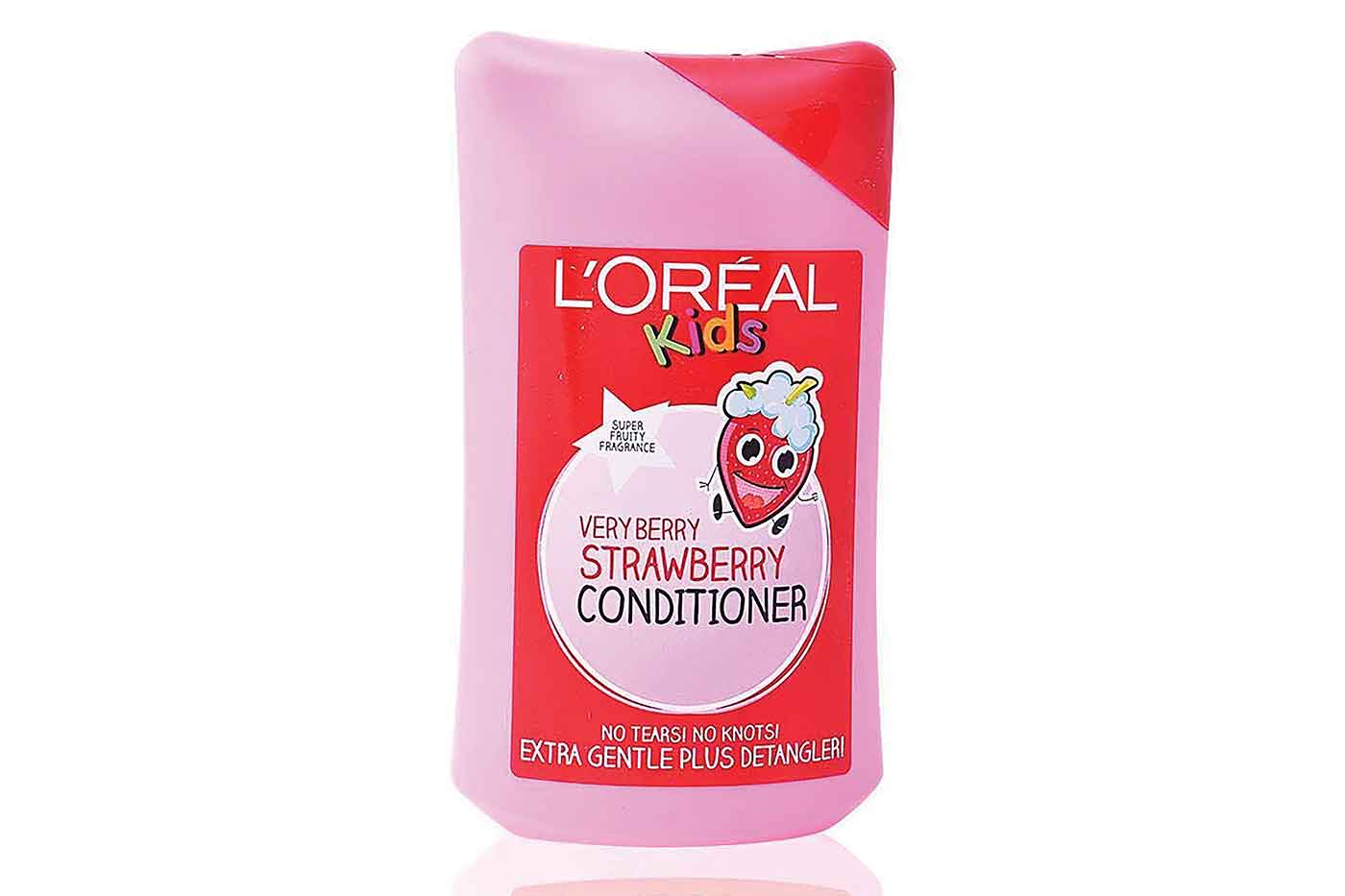 Salon Décor
Young kids are happy to see cartoon characters, vibrant colours on the walls or car chairs set up at the salons. The cutting capes too can also have cartoon characters or vibrant colours on them. Creating such colourful and fun designs on the walls, furniture and equipment will help to attract kids to the salons.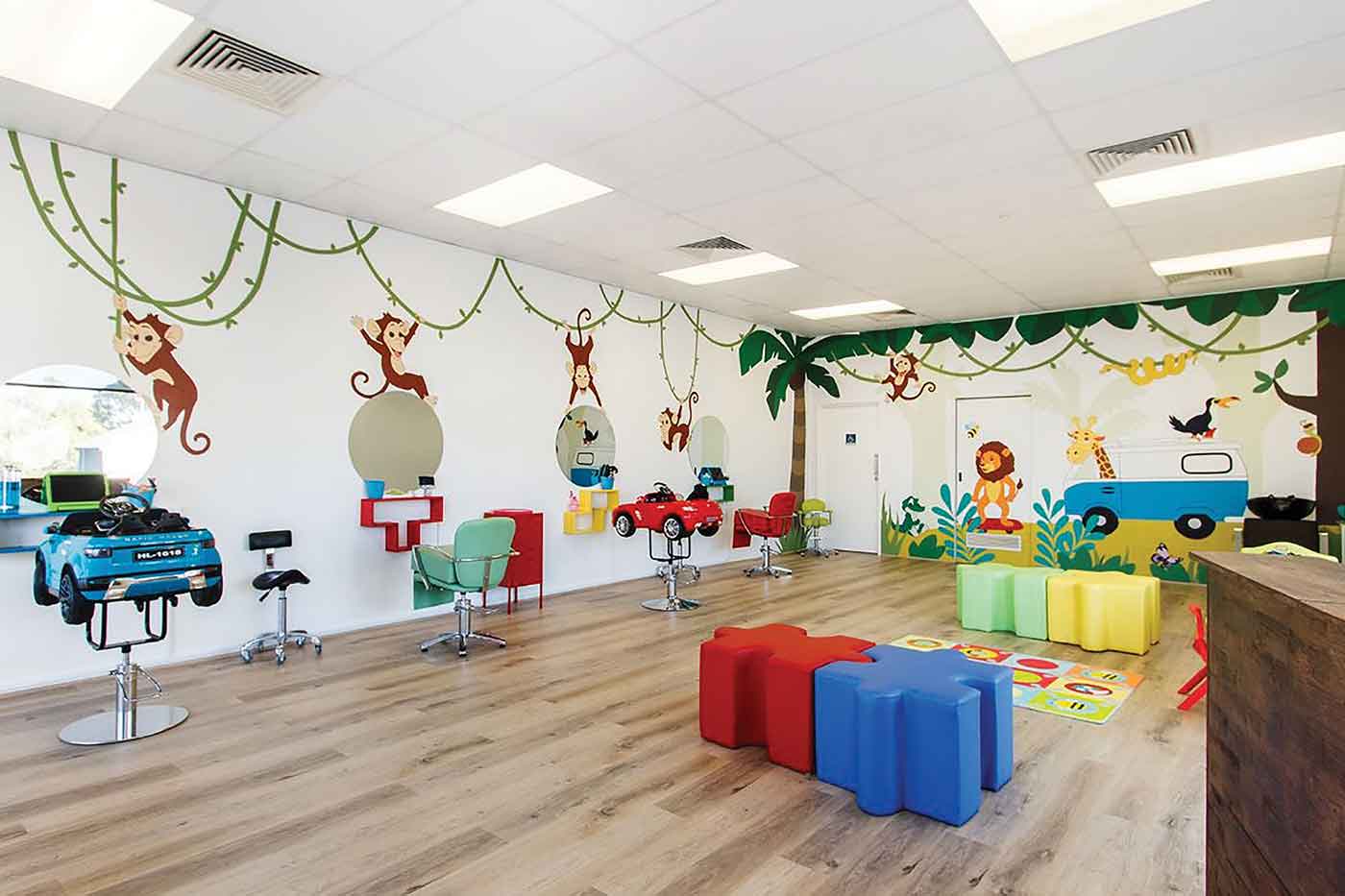 One example of a successful salon for young clients is Starfish Kids and Teens Salon, Bandra. This salon offers various kids' services like haircuts, manicures, spa parties, etc. The salon also has a colourful interior that appeals to their young clients.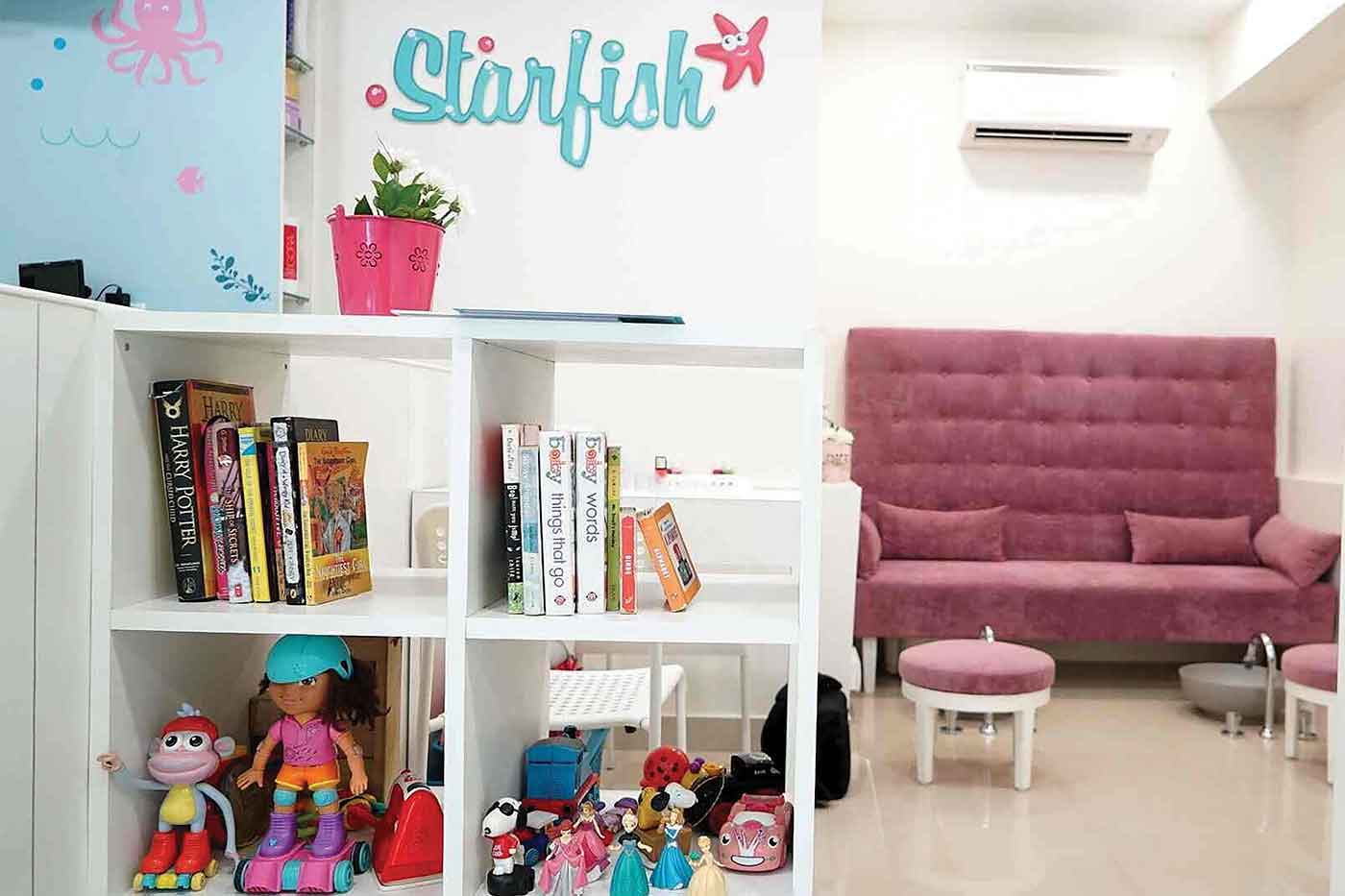 The number of kids visiting the salons is increasing by the day. So while setting up a salon just for kids could be profitable, it is also important for every salon to cater to this growing clientele's special needs.