StyleSpeak shares insights about the top hair and beauty salons in Patna
Patna, the capital and largest city of Bihar is known for its pilgrimage centres, educational institutes, tourism and economy. Being one of the oldest cities in India, it extends along the south bank of the Ganga River. This city is also a major agricultural hub and centre of trade. Patna is an important business and luxury brand centre of eastern India.
Here are the top salons that we spotted in Patna:
D'Elixir Salon
D'Elixir Salon is a renowned salon with two branches in Patna and one in Pune. Established on 4th August, 2019 and owned by Rekha Sinha and Mayank Srivastava, the salon offers a comprehensive menu of beauty and grooming services, including haircuts, nano plastia treatment, keratin treatment, smoothening, hair colouring, skin treatments, manicures, pedicures, makeup application, and more. The salon uses high-quality products and follows strict hygiene standards to ensure the safety and comfort of their customers. With a staff of about 25 professionals, D'Elixir Salon is visited by celebrities like Ritesh Pandey, Mayank (@ZaikaPatnaka) and Alisha Rajput. On an average, clients spend around Rs. 2,000 – 2,500 at this salon.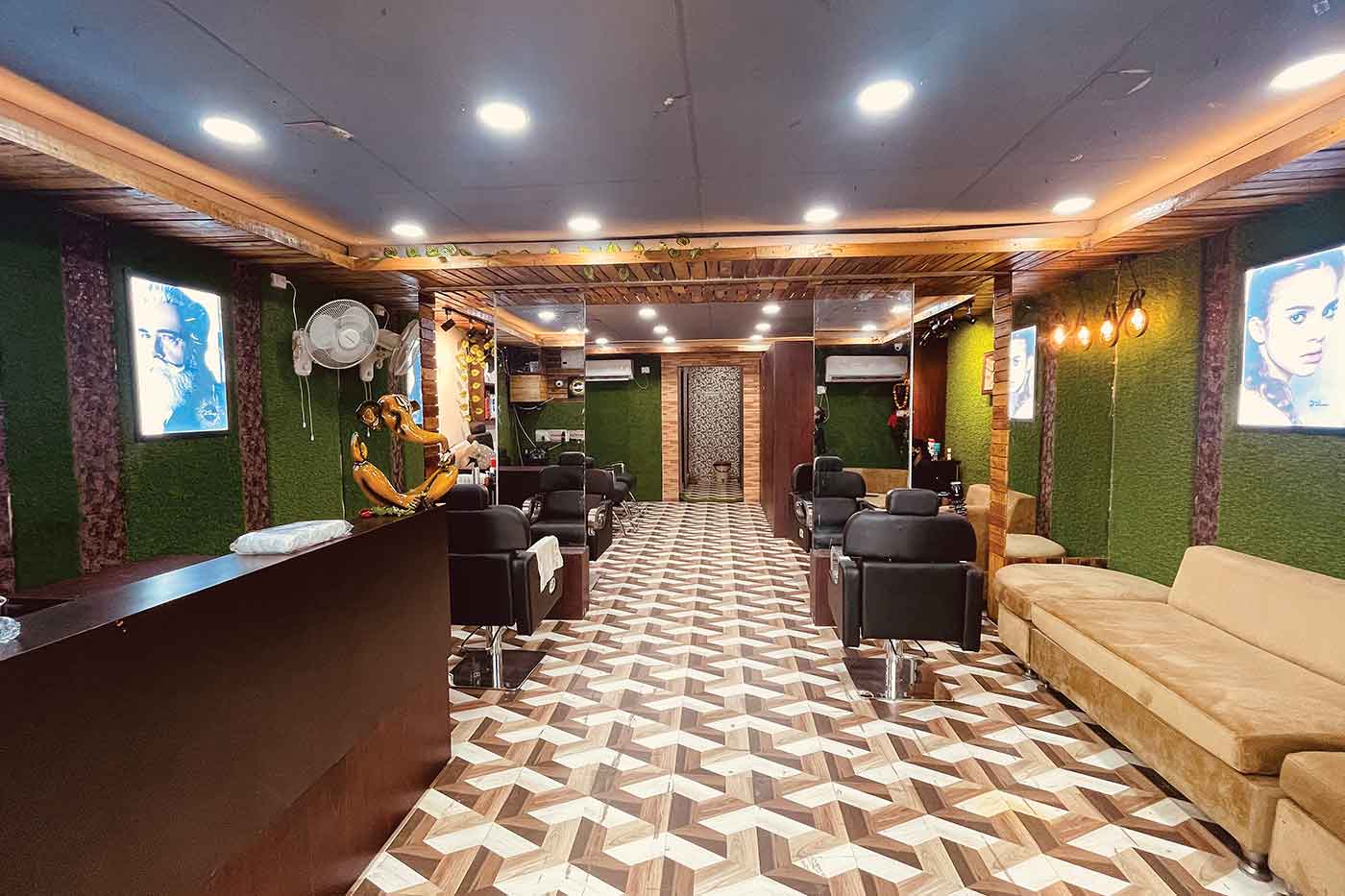 Beauty island Salon & Academy
Beauty island Salon & Academy was established in the year 2016 by Pranav Vatsa and Anupma Vatsa in the city of Patna. This salon has been awarded by several agencies' for being the Best Salon in Patna. Bridal makeup, hair treatments, skin treatment, nail art and spa services are offered at this salon. On an average, the services cost around Rs. 2,000 while clients spend about Rs. 3,000. With a strength of 46 beauty professionals, this salon welcomes celebrities like Nidhi Jha, Sara Khan, Neha Marda, Vishal Singh, Rohit Khurana, Lim Subba, Akshra Singh and Nisha Chhabra. Beauty island salon & Academy is known for its commercial work at Miss Bihar 2019, Mrs. Bihar 2023 and Bihar Fashion Week 2023. They are now trying to expand pan India through franchisee mode.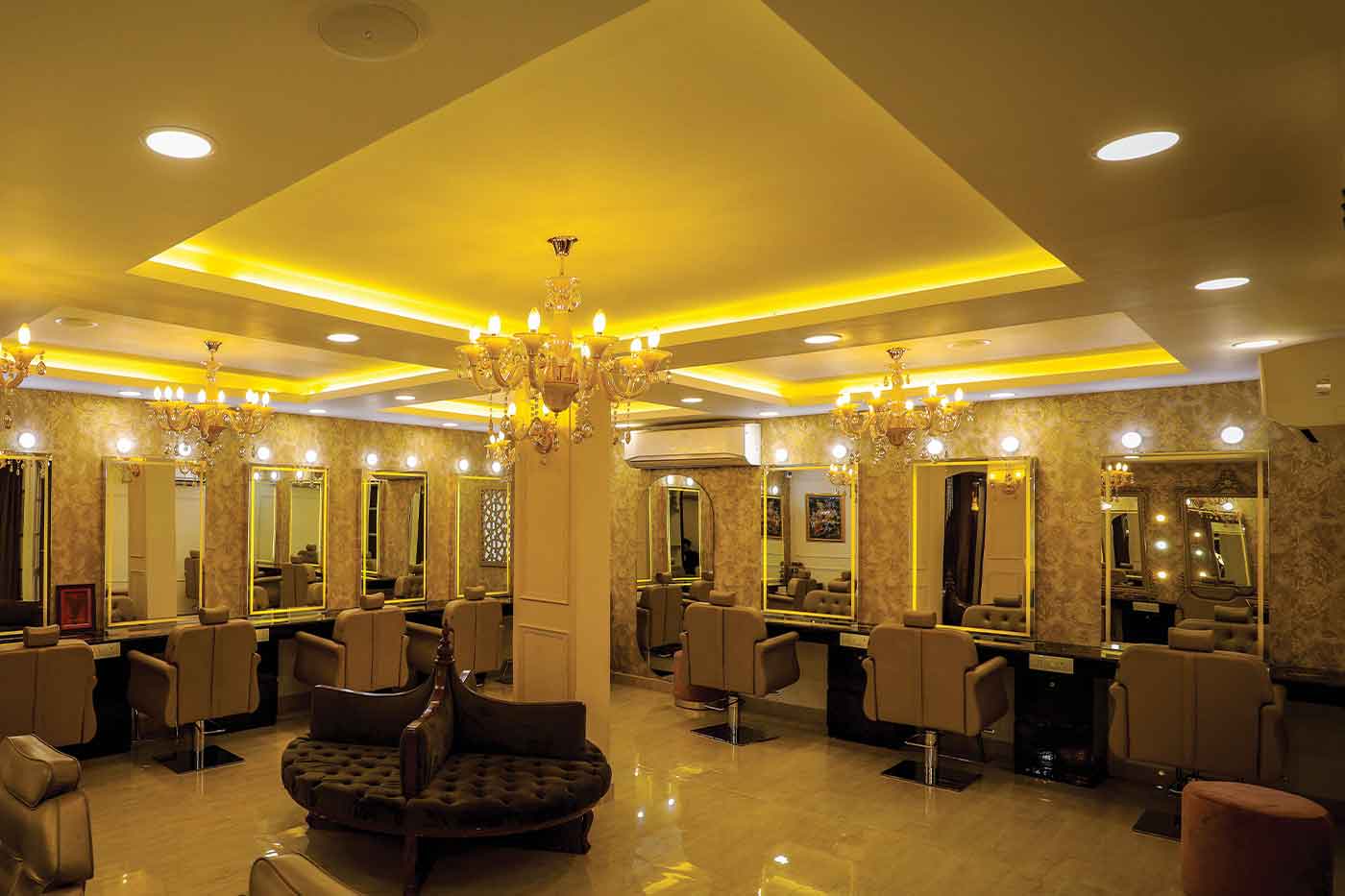 Head Turners Salon
Head Turners Salon is one of the most powerful brands in the hair & beauty care sector in Kolkata, India, that has given hairstyling a new horizon. Head Turners Salon's Patna branch is located at Boring Road. Haircut, facial, straightening, keratin and wedding makeup, nail extension, etc. are among the popular services at this salon. The salon has 25 skilled professionals and clients who visit the salon spend around Rs. 2,500. Hair texture treatments are priced at Rs. 2999 onwards while facial & skin treatments are priced at Rs. 1500 onwards.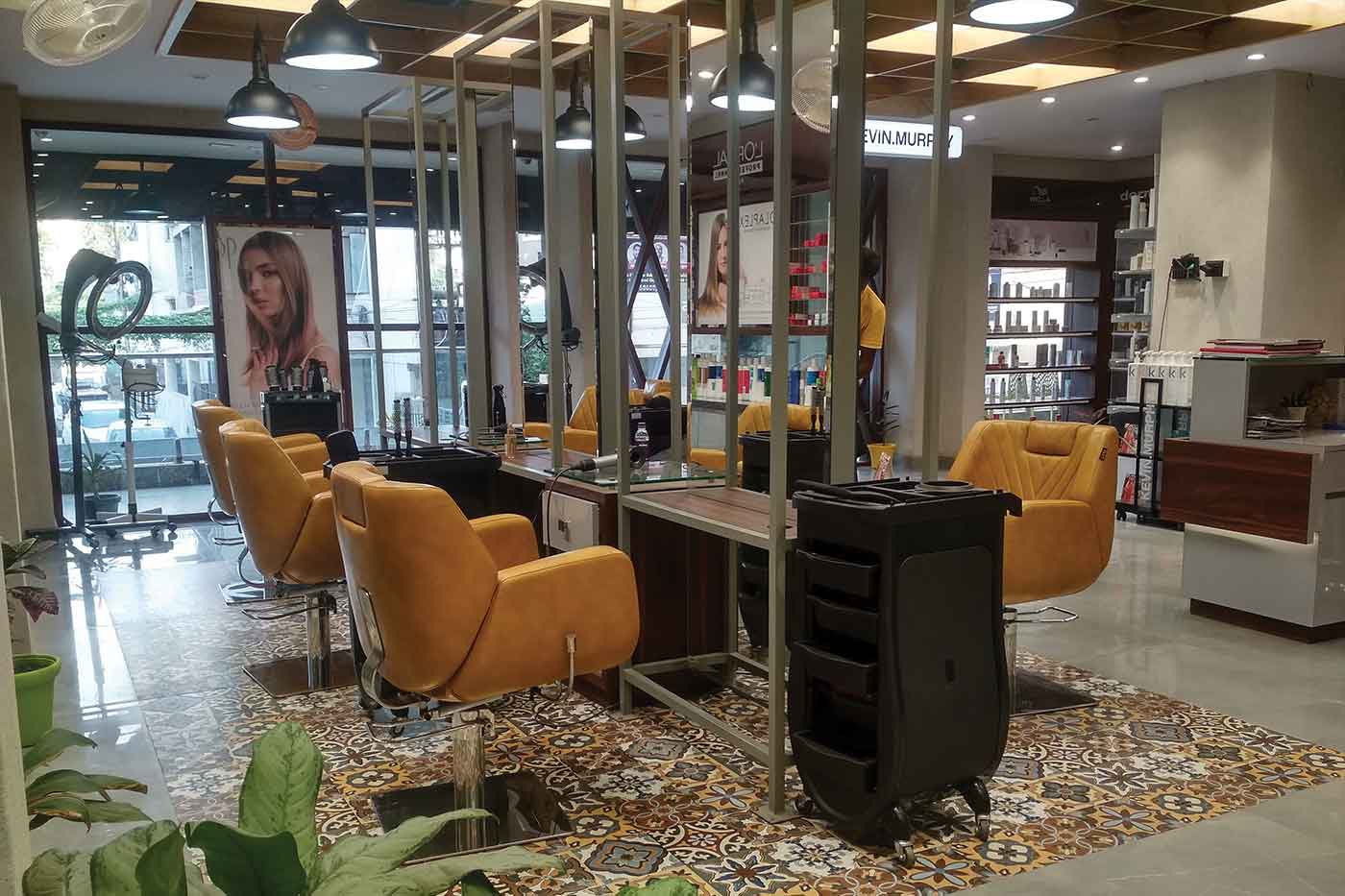 Aura Salon and Spa
Founded by Alok Kumar Singh, Aura Salon and Spa was established in July 2022. The Salon was started to provide high quality services and cater to clients who desire premium service experience. This unisex salon features a separate male and female section while covering an area of about 4000 square feet. It has a spacious interior and cosy ambience. Keratin, nano plastia, hydra facial, haircuts, make up, body spa services, etc. are some of the popular treatments at the Aura Salon and Spa. A haircut ranges between Rs. 400 – Rs. 1,000 while a makeup service starts from Rs. 3500, and facial and skin treatments start from Rs. 2500. With 25 well trained stylists, beauticians and make-up artists, this salon is visited by several models and politicians. Aura Salon and Spa also plans to expand its business by opening more branches across India.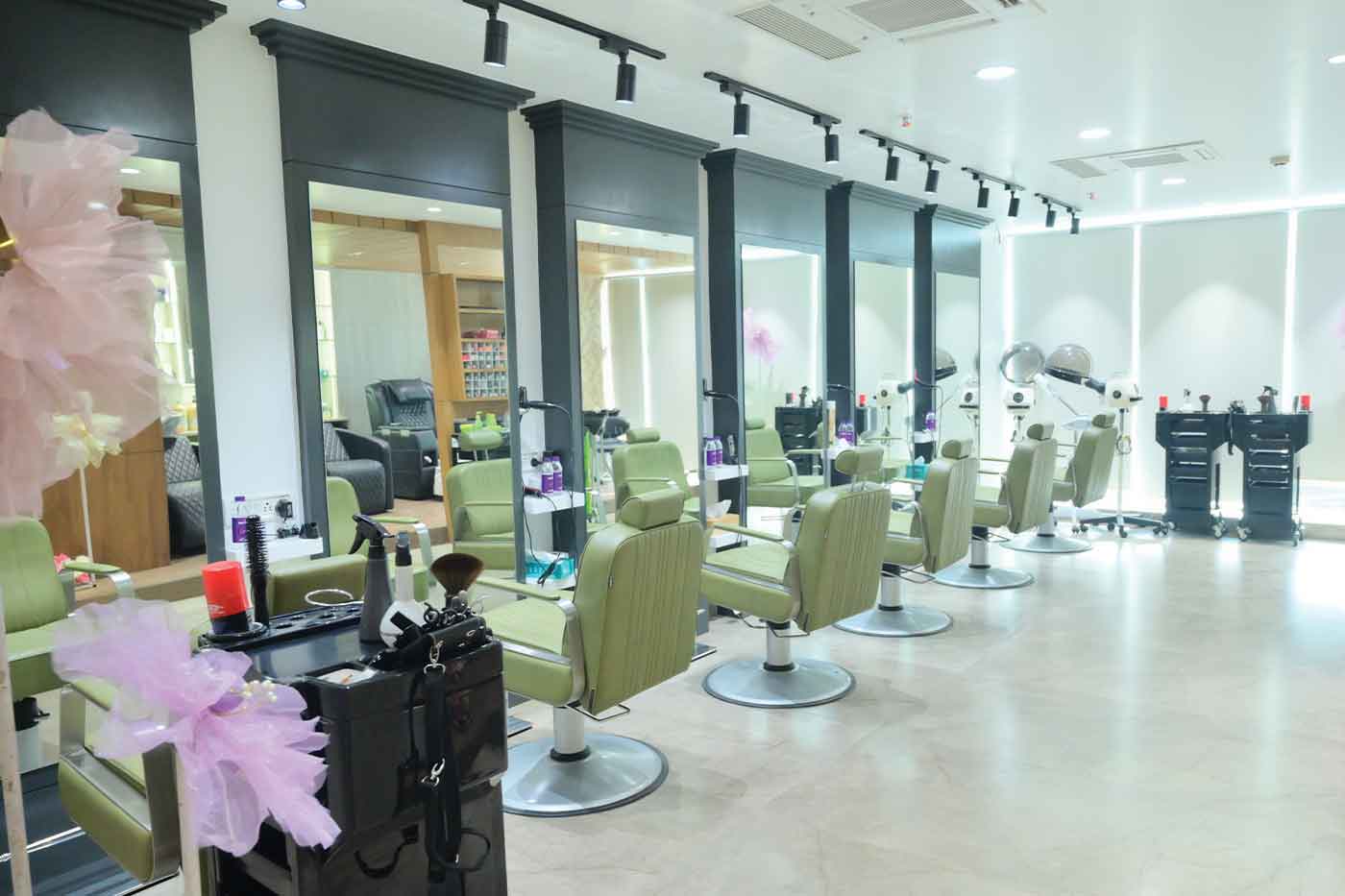 H2O Salon
H2O Salon was launched in 2017 by the renowned businessman Rahul Raj. This salon warmly welcomes all the customers for high quality hair, beauty, makeup and skin services. The salon environment is hygienic, relaxed and comfortable. 12 award winning stylists and beauty professionals provide various services at this salon. These experts also provide proper recommendations to clients and make sure that they get premium services at the salon.
Hair straightening, keratin and botox treatment are some of the popular treatments at H2O Salon. On an average, a client visiting this salon spends between Rs. 7,000 to Rs. 10,000. A haircut at H2O Salon is priced at Rs. 400, facials range between Rs. 2500 to Rs. 4000, and a makeup service costs between Rs. 15,000 to Rs. 20,000.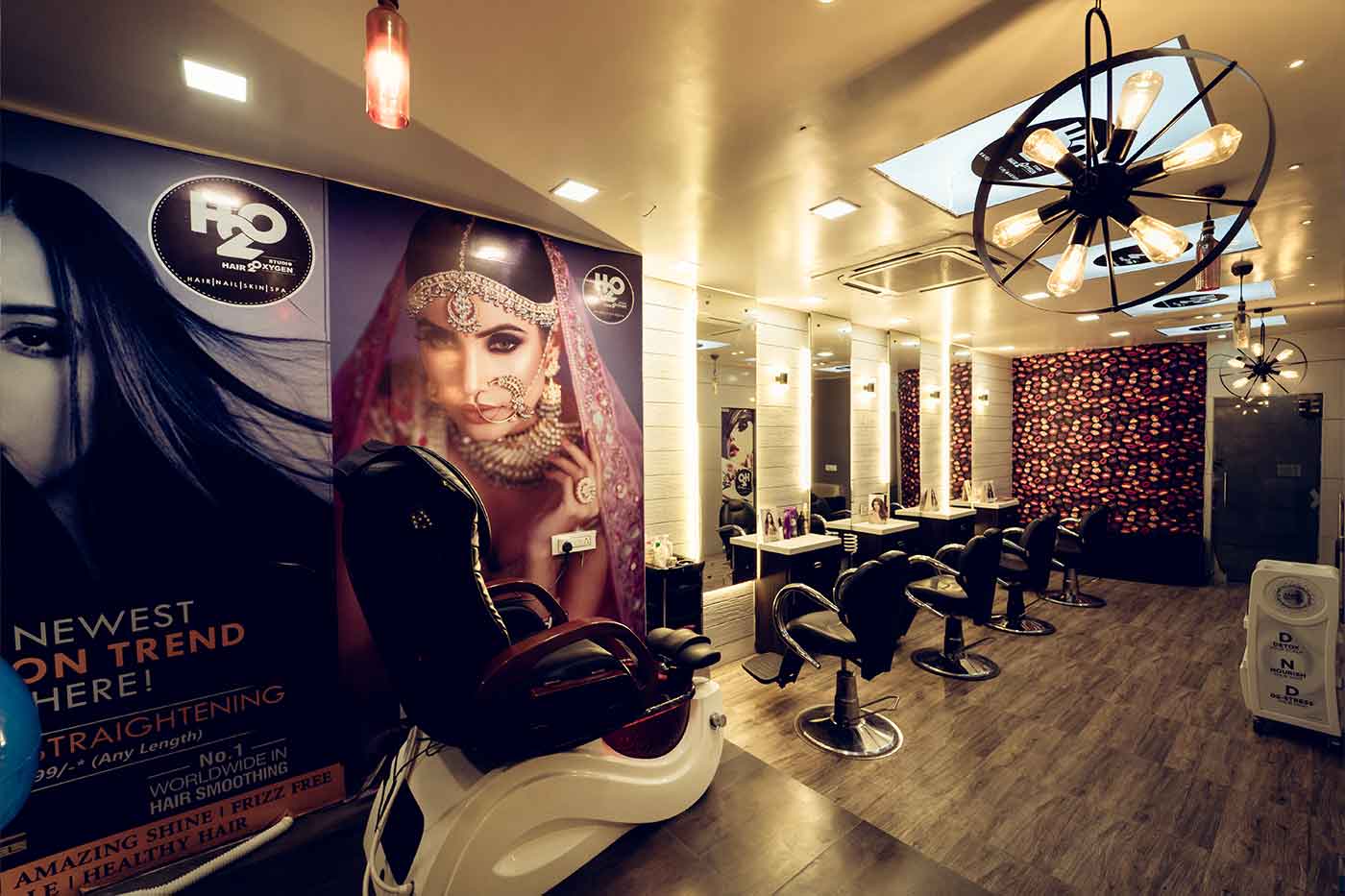 Geetanjali Salon
Geetanjali Salon came into existence in 1989 and since then it has expanded into a chain of over 150 luxurious salons pan India. Headed by Managing Director and Celebrity hair dresser Sumit Israni, this salon chain has its branches in Delhi, Mumbai, Pune, Jaipur, Ranchi, Odisha and Indore. The Patna salon located at the Boring Road Crossing is co-owned by Kushagra Gautam and Qamber Hussain. With a strength of 25 staff members, Geetanjali Salon is visited by the Bhojpuri actress Akshara Singh among other celebrities and politicians. They have participated in various women-led events and Dainik Bhaskar events. Hair colour and makeup services are popular treatments at this salon. On an average, clients spend between Rs. 2500 to Rs. 3000 at this salon.