Schwarzkopf Professional's new service caters to clients' primary and secondary hair needs.
Any hair repair regime cannot be complete unless the hair is nourished, inside out. Well, 'good hair days' are now here to stay with Schwarzkopf Professional's latest offering: The Advanced Repair Blowdry Service with the new Fibre Clinix. It is the brand's most powerful 'salon-to-home' hair repair regime. The Fibre Clinix treatment is a bond repair technology that simultaneously repairs and restores the inner and outer structure of your hair, bringing hair fibre back to its virgin and healthy state.
The beginners guide
The Fibre Clinix experience begins when your client visits a salon and opts for the Fibre Clinix Tribond Service. The hairdressers at the salon should inquire client's hair requirements and issues and create a bespoke, hyper-customised treatment designed to take care of their every hair need.
FibreClinix works on every hair type effectively
Each Advanced Repair Blowdry Service from is customized on the basis of the needs of different hairtypes.
Fibre Clinix Signature Fortify Blowdry enriched with Niacinamide strengthens damaged hair
Fibre Clinix Signature Radiance Blowdry crafted with Alpha Hydroxy Acids protects the hair colour by adding vibrancy
Fibre Clinix Signature Hydrating Blowdry enriched with Squalane Complex moisturizes the hair
Fibre Clinix Signature Taming Blowdry developed with Ceramide helps smooth the hair's surface with an anti-frizz effect
Fibre Clinix Signature Volumised Blowdry, enriched with Phytokine lends a lasting anti-static effect, control and stability to the hair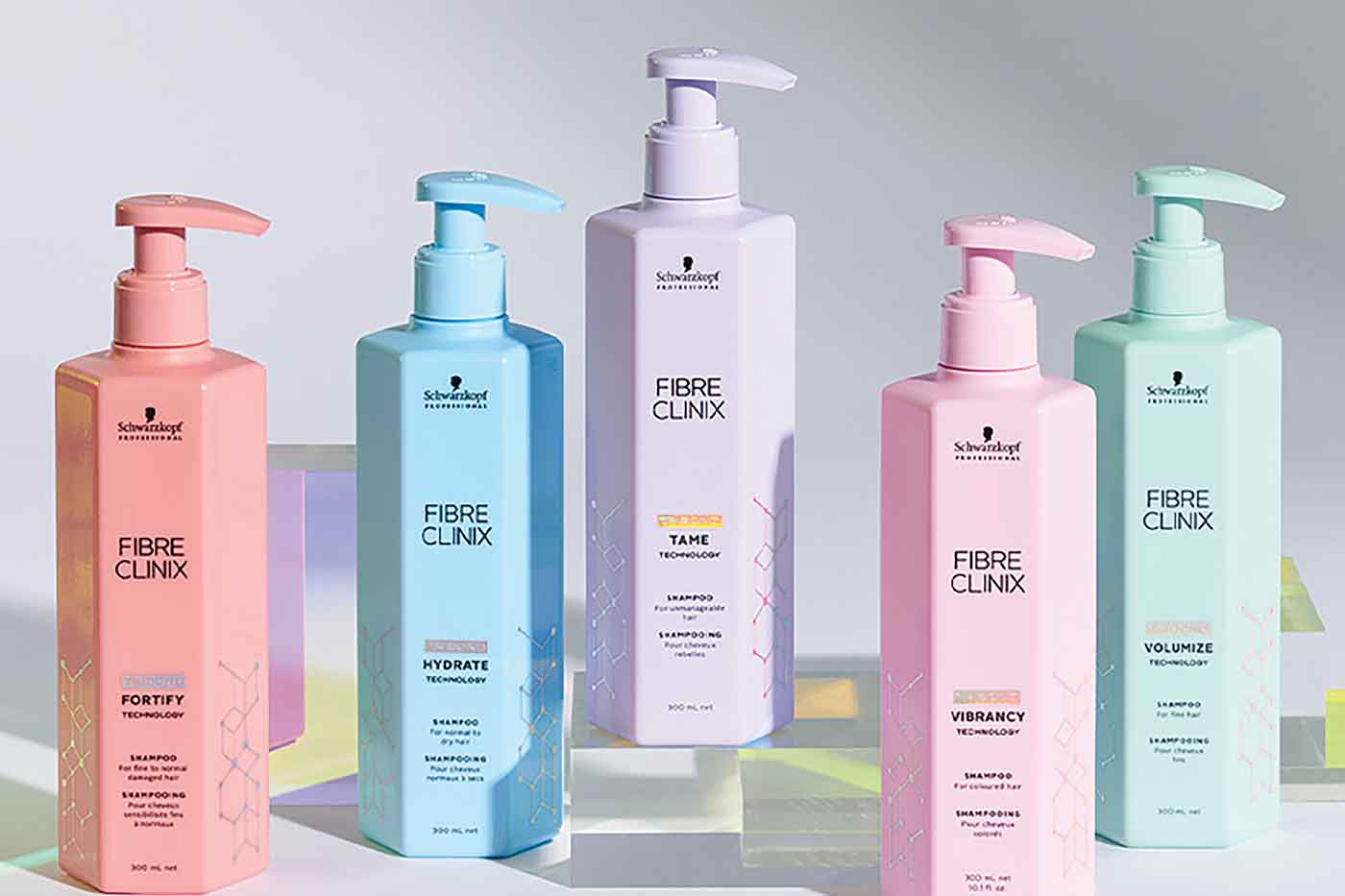 The service enables the hairdresser to diagnose clients' hair and target both the primary and secondary hair concerns.
Global Brand Ambassador Schwarzkopf Professional &Celebrity Hairstylist, Florian Hurel
"My clients' hair goes through a lot, owing to their busy schedules, shoot, travel, vacation; what they need is a solution to fight hair damage. Fibre Clinix, Schwarzkopf Professional's most powerful Salon to Home hair repair regime offers upto 100 customisable services that can cater to different hair needs. Powered by C21 & Triple Bonding Technology, it restores the inner & outer structure of hair leading to stronger & better nourished hair."
So, help your clients reverse any hair damage with this astounding service at your salon. What's more, they can continue this hair care journey at home too, with a stylist recommended hyper-customized homecare regimen to maintain salon-like results at home.
Available at leading salons across the country