StylesSpeak brings to you top hair and beauty salons in Jalandhar
Jalandhar is an ancient city in the North Indian state of Punjab, India. It is also known as the town of sports and is famous for leather and rubber goods, tools and handloom products, religious places and traditional Indian sweets. The city is also a trade centre for agricultural products.
Ashu Tamana Salon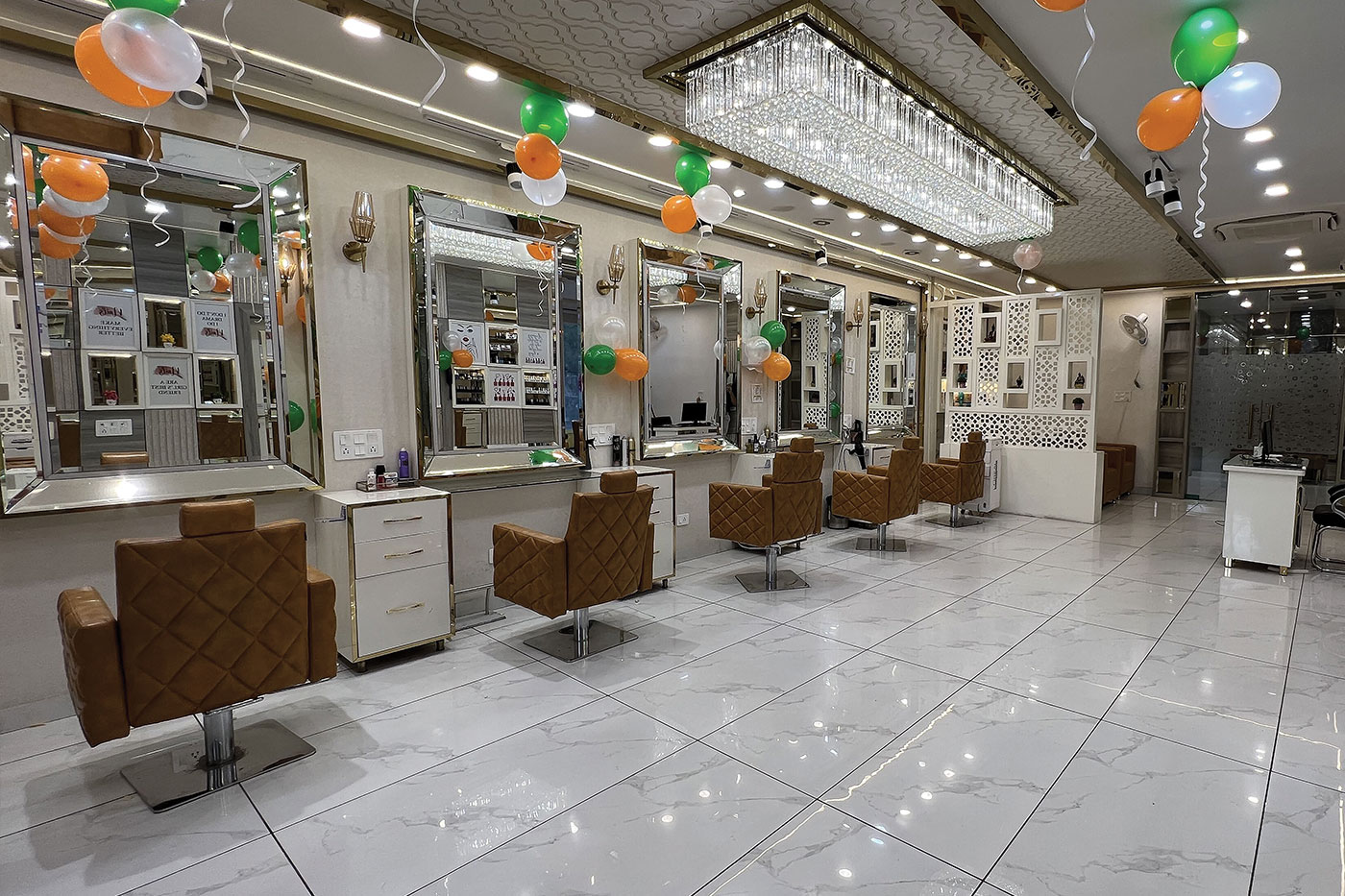 The Ashu Tamana Salon is a prominent beauty and makeover institution located in Jalandhar, Punjab, led by the renowned makeup artists Ashu and Tamana, two seasoned professionals in the beauty industry. They have established the academy with the mission to impart their extensive knowledge in the city. On an average, the client spend around Rs. 2000 on services, while haircut being Rs. 350 and its popular makeup services around Rs. 4500. The salon contains 10 staff members and operates between 10- 8pm. The academy offers a comprehensive range of courses and training programs in the field of beauty, makeup, personal grooming and expertise to aspiring makeup artists and beauty enthusiasts. Their combined experience and passion for beauty and aesthetics ensure that students receive top-notch education and hands-on training.
Damini Salon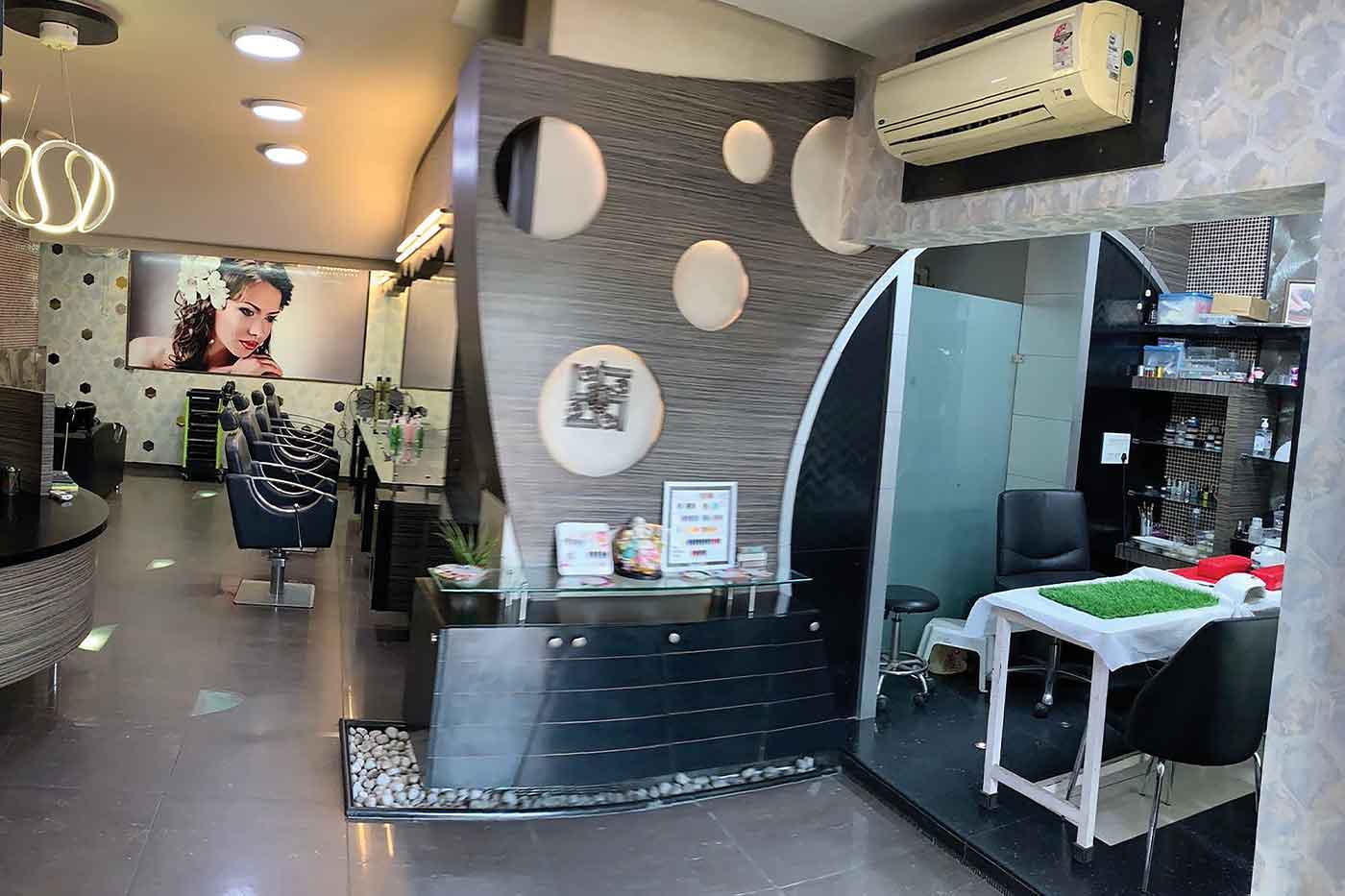 Damini Salon was started as a small ladies parlour in 1996 by Ravinder Arora, from her small shop with one member. After seeing customer growth, her husband Jasmer Arora applied his expertise into this venture taking it to a new level by opening the salon on 9th September 2010, with all latest technologies. This was possible because of Ravinder Arora's keenness to learn new things and provide the best services, which also resulted in a good source of income. Damini beauty salon is exclusively a ladies' salon providing services of skin, nails, makeover, eyelash extensions & hair extensions. On an average, the client spends around Rs. 3000 on the services, Rs. 200-300 on haircuts and facial and Rs. 2000-6000 for skin treatments. The salon contains 12 staff members and operates between 10 – 8pm.Their future plan is to open a small scale skin studio, providing good quality products and services at a reasonable price range.
Sabhreeya (Red Dessert) Salon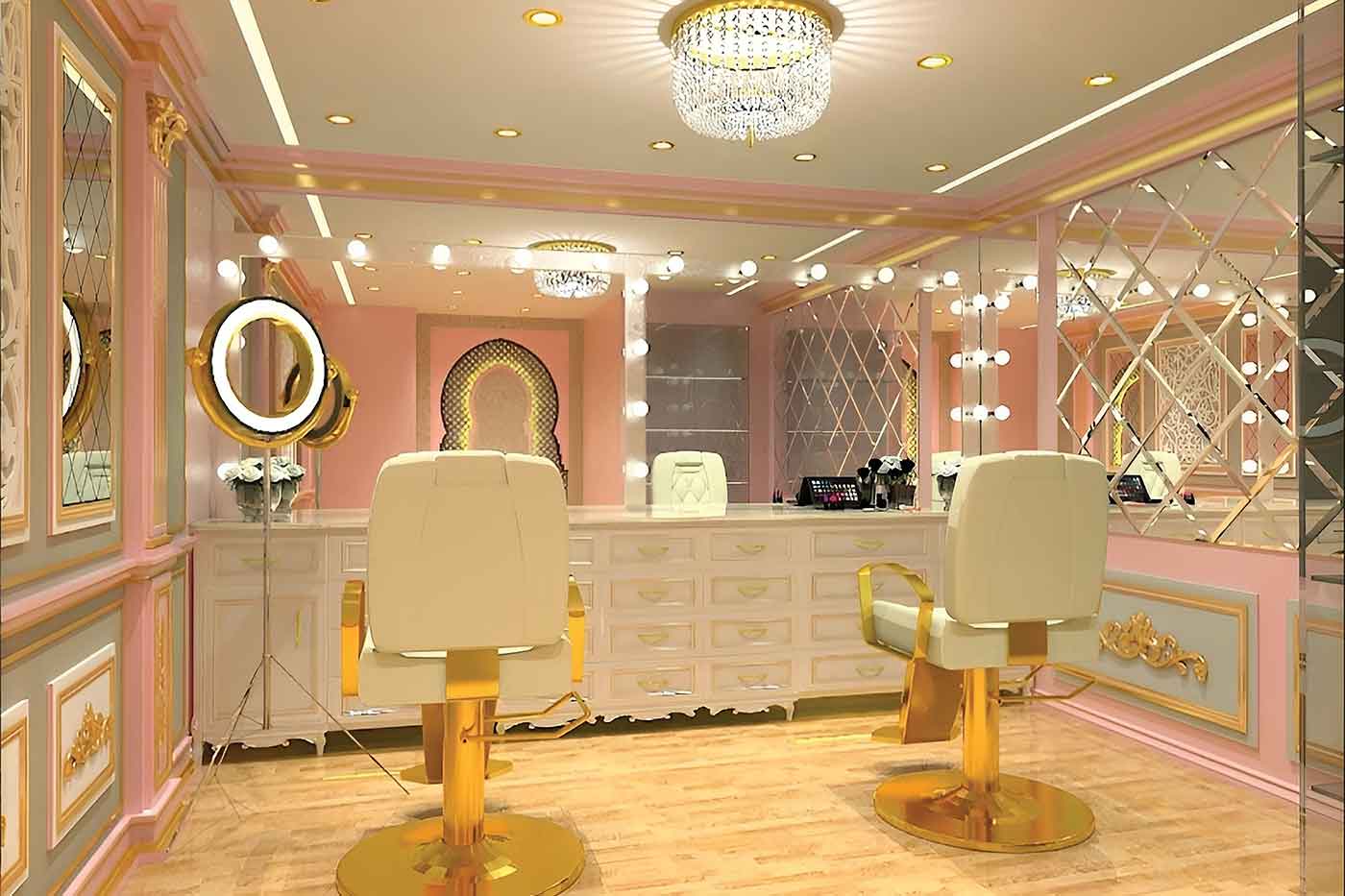 Sabhreeya (Red Desert) Salon & Academy, was founded in 2013 by owner Renu Angural. Located on the 3rd floor above KFC in Model Town, it is a distinguished women's salon specializing in makeup services, nails, eyelash, and hair care. The salon seamlessly blends contemporary elegance with traditional practices, delivering premium transformations and luxury experiences. On an average, the client spends Rs. 1000 to 10,000 on facials and skin treatments and Rs. 500 on haircuts. Makeup services from the founder starts from 20,000 to 65,000 and
ranges from Rs. 4000 to 12,000 from the senior artists. Their celebrity clients include Sunanda Sharma, Gurlez Akhtar, Wamiqa Gabbi, etc. Alongside their makeup, they also offer comprehensive beauty-related classes, catering to a diverse range of beauty enthusiasts. The salon has 10 staff members and operates from 10 am to 8 pm. As they expand, Sabhreeya remains dedicated to raising beauty and wellness standards, cultivating a community of aspiring professionals
Classic Salon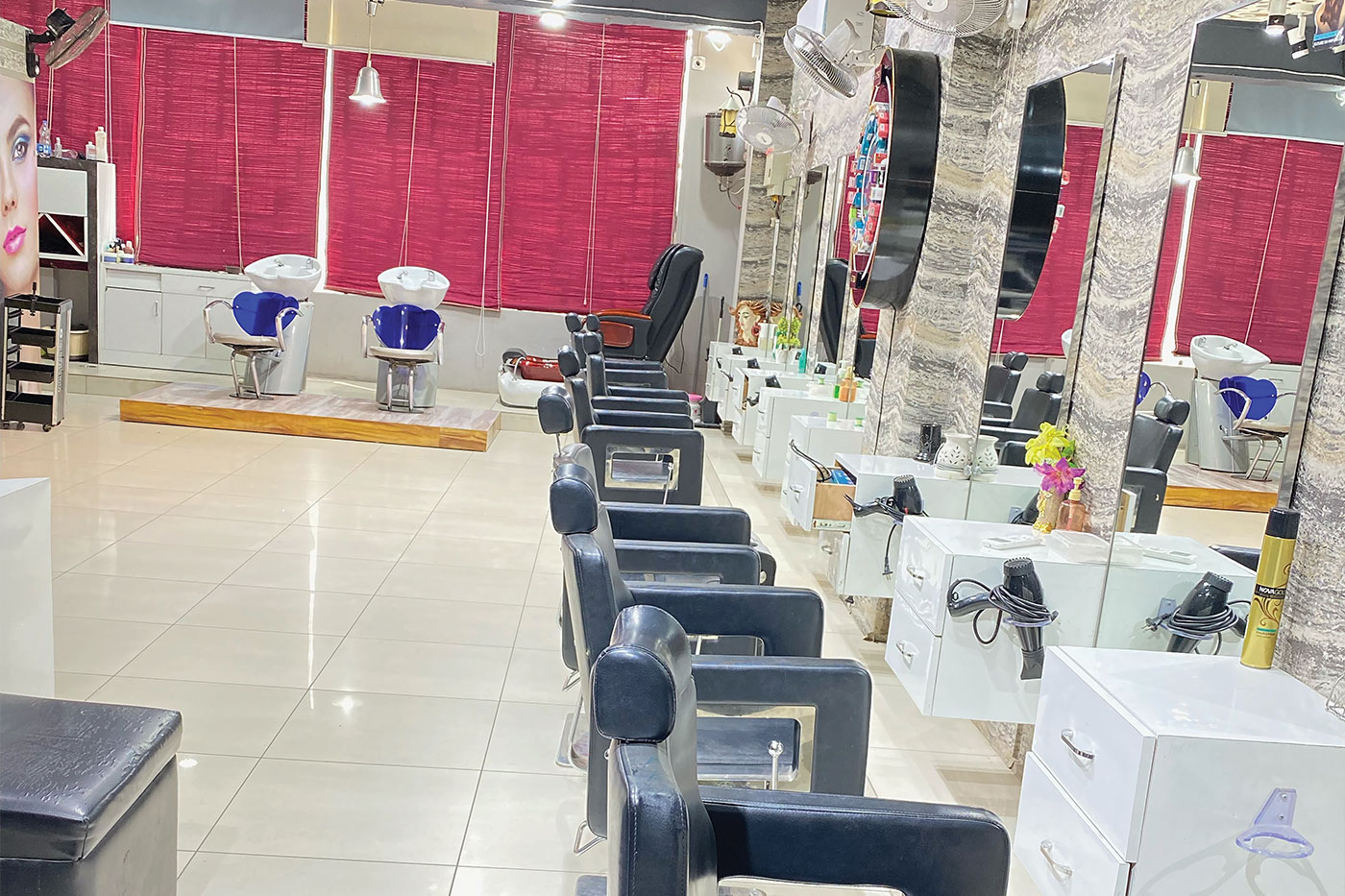 Classic Unisex Salon launched in 2005 was opened by Mohammad Sabir and his wife.
The salon has added two branches in Jalandhar. Having specialised services for hair, nails, skin and makeup, the salon is totally dedicated to customer satisfaction and quality services since its inception. Their future plan is to open 2 more new salons and academy. The salon has 13 staff members and operates between 10:00 am to 08:00 pm. Clients spend an average of Rs. 3000, with 200 on haircuts and Rs. 1,000- 5,000 on facial and skin treatments. Bridal Makeup goes up to Rs. 15,000.
Roopsy Salon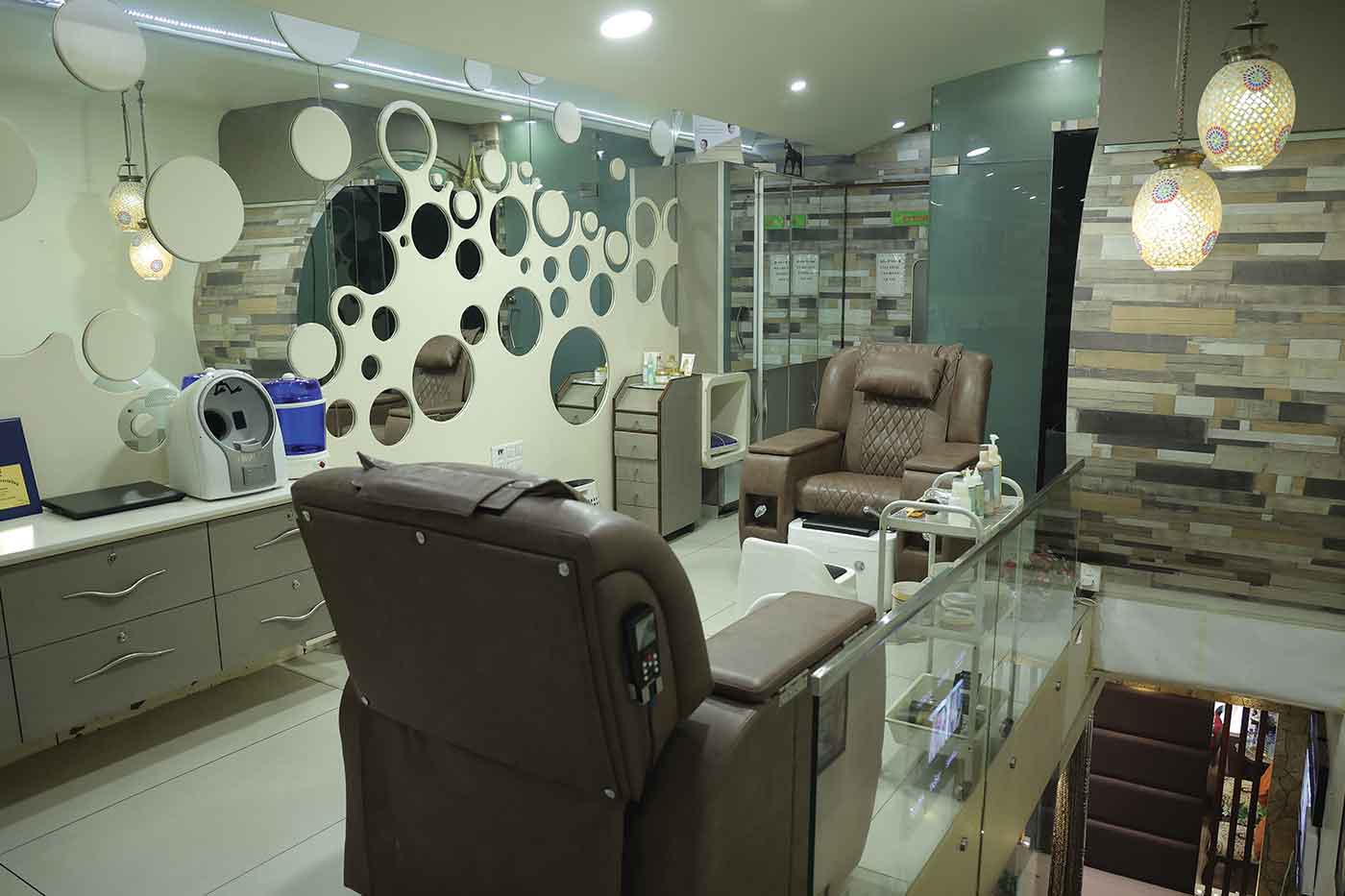 Roopsy Matrix Salon was founded in 1998 by Shweta Bedi. In the last 25 years, the salon has made a mark for itself by introducing skin cosmetic treatments, hair styling techniques, enhanced makeup looks with brilliant colours, presence on social media platforms, and availability of top products. They also run an academy, where one can build their career in skin, makeup, hair, nails, eyelashes and eyebrows. The salon's future goal is to increase growth, efficiency, client retention, and quality and top – notch customer service. It has more than 18 staff members and operates between 9 am to 7:30 pm, every day. Clients spend Rs. 500 on haircuts, Rs. 2000 on skin treatments and facials, and the makeup starts from Rs. 4500. They have also catered to celebrity clients and their popular services are bridal makeup, hair styling, nails services, skin services, hair services, laser (hr), eye lashes, etc.
Salon 11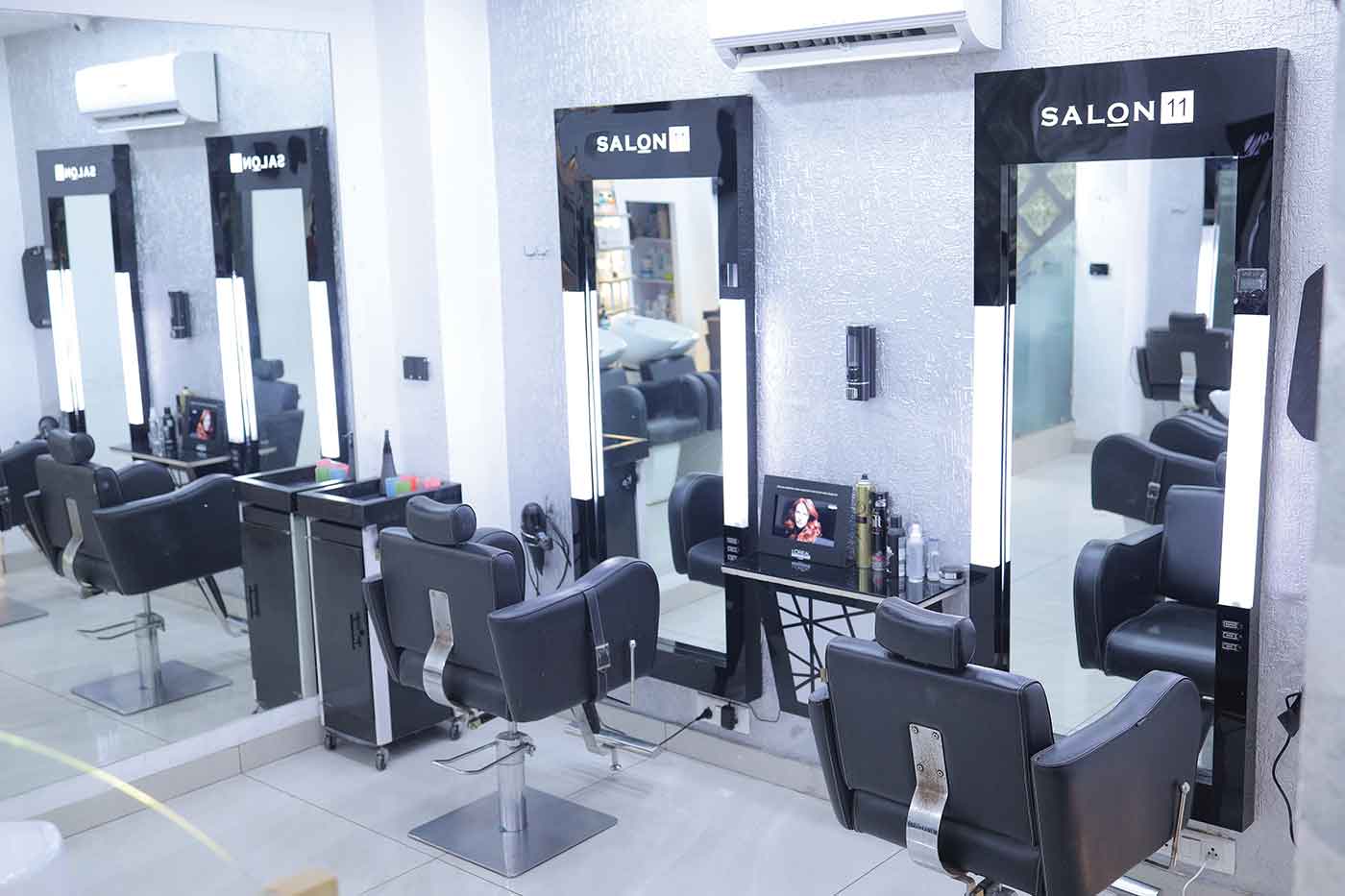 Salon 11 was launched in 2018 and is owned by Mohd Amjad. The salon offers top-notch salon services for hair, skin, face, nails, and body. They have customized beauty solutions for all the clients keeping in mind their mood and lifestyle. Their popular services include Hair Cuts, Hair Treatments, and Makeup. The staff strength is 10 members who are expert hairstylists and beauticians. These certified beauty professionals will take you through a journey of relaxation and tranquillity. Salon 11 operates between 10:30 am to 08:00 pm. The clients spend Rs. 300 on haircuts, Rs. 1,500/- to 4,500/- on facial and skin treatments. On an average, Rs. 3000 is spent.