Groom and pamper yourself in a memorable and luxurious salon experience at S&S Salon, Mumbai.
With three existing outlets in Mumbai, S&S Salon Shoots Education has built a brand image for itself — courtesy exceptional client servicing, strong network base, constant hustling and confidence in their work.
S&S is brainchild of Owners, Sanjay Sain and Santosh Thakur along with Creative Director, Mukesh Sain established the salon in 2018 with a vision to provide world-class and luxurious salon services to clients from all walks of life. Spread across 650 sq.ft. and located in one of the prime locations – Runwal Greens in Mulund, S&S Salon offers an array of services at reasonable costs. They are all set to open a brand-new outlet at Mulund West station. S&S Academy has trained over a hundred students in hair, beauty and nails who are now making a livelihood out of passion for this profession.
Classy & Captivating Décor
With growing competition in the salon industry, S&S Salon wanted to stand out with their décor concept, visualization and vibe. They have used a combination of wood and black & green colour theme which exudes a studio feel and energy upon walking into the salon. Despite being compact, it is structured and designed to give a spacious feel.
Salon Services
S&S Salon is renowned for Hair Colouring and Short Hair Cuts by Mukesh as ninety percent of their clients demand for these services. They offer a wide menu of basic salon services like balayage, ombre, straightening, keratin, facials, herbal treatments (Protein Onion Oil massage) and many more. With haircuts and colours being their forte, they house products from popular brands like Olaplex, GK, L'Oréal, Wella, and Moroccanoil. They believe that it is the quality of the service and best efforts put in by the staff member that makes a particular service signature. For S&S Salon and staff, happy and satisfied clients is the ultimate goal, irrespective of the service.
The Makeover
Owing to lockdown, I was unable to treat myself to a luxurious salon service. An invite from S&S Salon seemed just the right opportunity to treat myself with a makeover. Mukesh greeted me with a warm welcome and provided a personal hair consultation. On examining my hair, he mentioned my hair has become dry and lost its shine for which I was offered a Moroccanoil Hair Spa followed by a Hair Cut. Thanks to the outstanding service by Sajid Shaikh who gave me a wonderful hair spa involving a hair wash, massage followed by a step-cut based on my face shape, thick and voluminous hair. Voila! My hair was vibrant, shiny and bouncy, post the pampering session.
Staff Members & Training
S&S Salon focuses on three criteria while hiring a team member — time, best efforts and willingness to learn. The staff members are given 10 days training before they are allowed on the floor to attend to clients. This includes the salon's philosophy, services, treatments and ways of interaction with clients. Language and experience are not a great concern while hiring staff as long as the person is dedicated, hard-working, a team player and curious to learn. S&S Salon staff works as a team and shares strong bonding where they all are working diligently to learn, grow and become masters in the craft.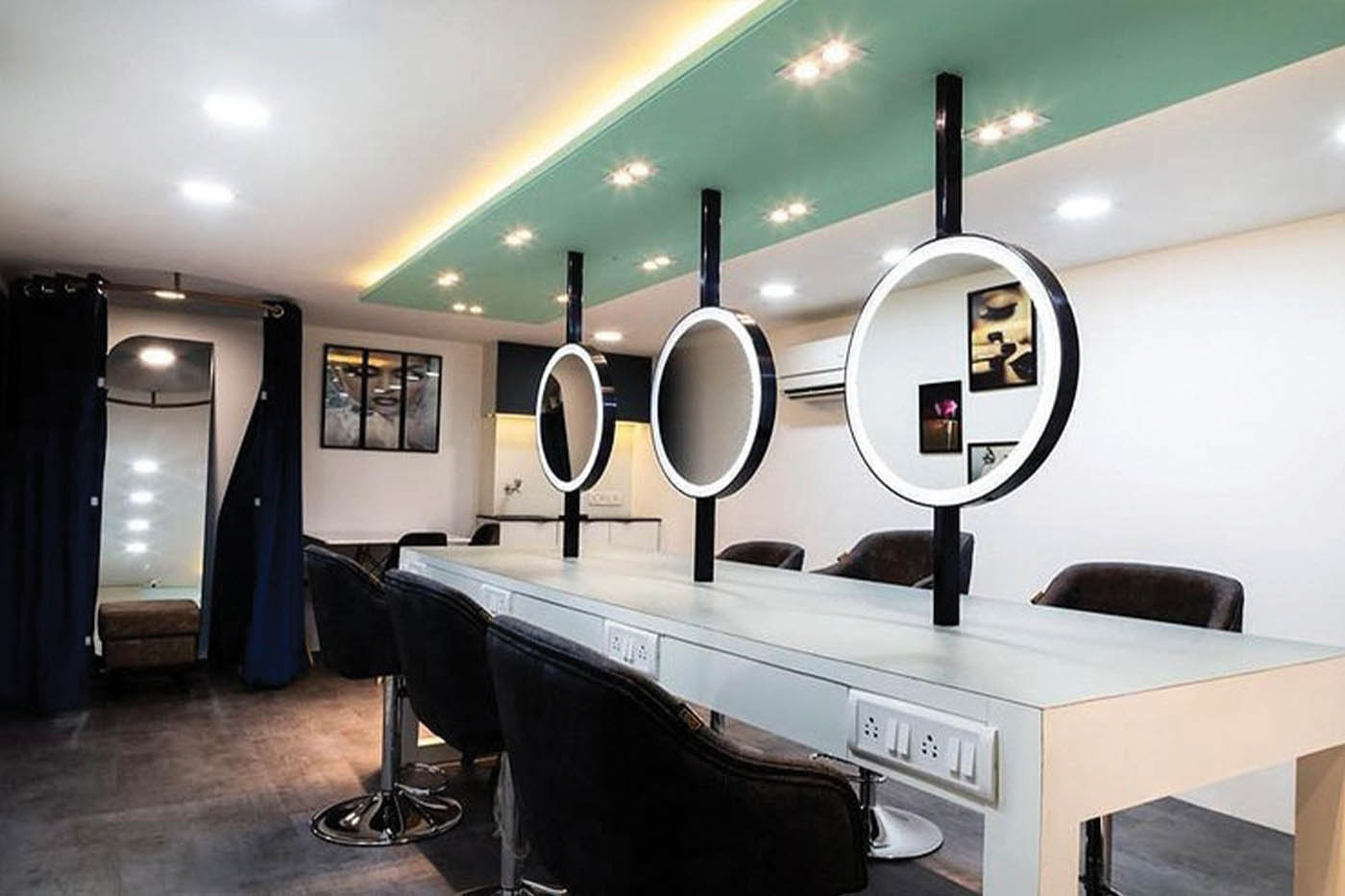 Role of Education
S&S Academy has trained more than 100 students in the past one year as they believe education is key in the salon industry. The salon and hairdressing industry is growing manifold and the perception about this profession is slowly changing. This has allowed lot of young blood to come forward, learn, explore and make a career for themselves. They offer courses in beauty, hair and nails where students are provided with practical and theoretical education. They are offered S&S Notebook which is available in English, Hindi, Marathi and Gujarati languages and offers diagrams, steps and information about the services and different subjects.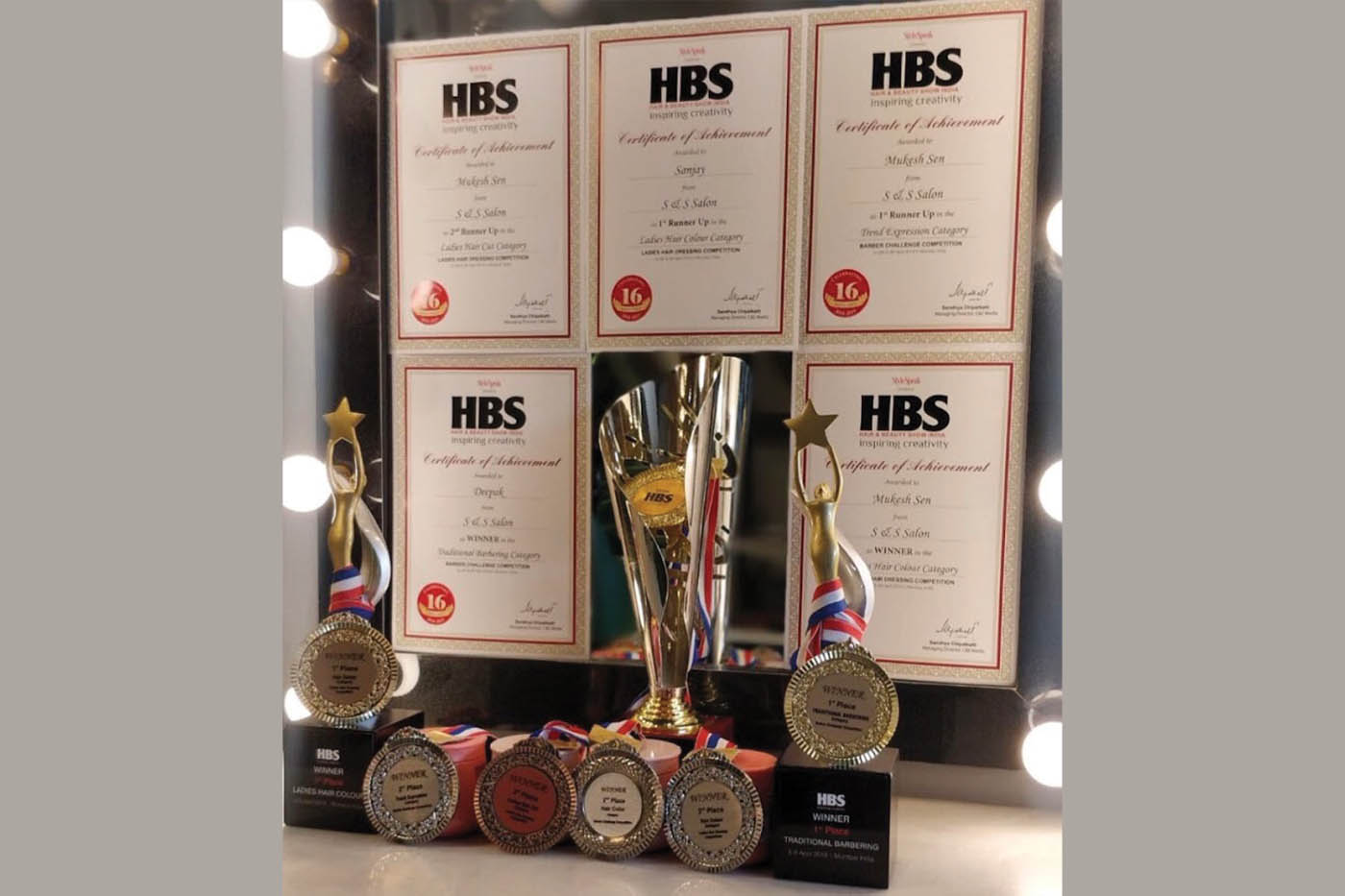 The Journey Ahead
S&S Salon aims to open two to four salons in Mumbai in this year and broaden their education center while introducing hair extensions, dreadlocks, ponytails hairdos. Their marketing strategy is 'Let Your Work Speak For You'. Going forward, they want to continue to provide high-class salon services at affordable prices to each and every person who desires to experience a salon service from an A-listed salon brand.
"Good knowledge about the craft, new trends and techniques, being skilled in your art, grooming and maintaining hygiene standards, winning people with politeness rather than throwing attitude, growing your network and understanding clients' requirements are mantras to be successful in this industry. We participate in various popular hair and beauty shows like HBS, L'Oréal, Ikonic and many more as you learn, gain experience and grow," signs off Mukesh Sain.