T
he Myolift 600, the revolutionary microcurrent device not only helps reverse the signs of aging and provides a non-invasive alternative to Botox but also offers a wide range of benefits for achieving youthful and glowing skin. With the Myolift 600, salon and spa owners can expand their treatment offerings and provide clients with the following multiple facial options, like the following:.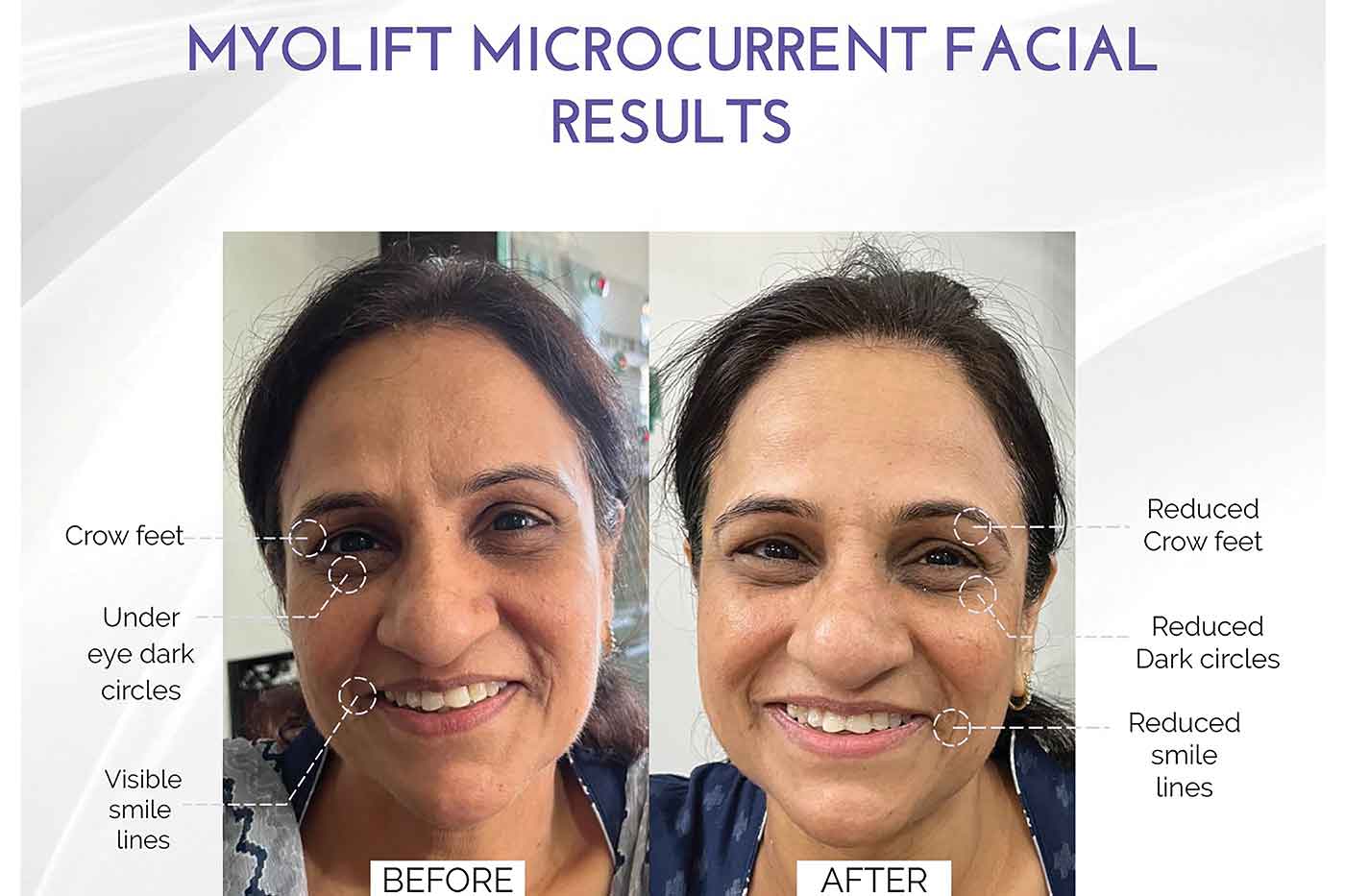 Myolift Facelift (50 to 70 years): This facial offers a rejuvenated appearance without needles or downtime. It also helps achieve a natural, youthful look with the Myolift 600 anti-aging microcurrent facial device.
Myolift Wrinkle Reduction (40 to 60 years): This treatment is targeted specifically on wrinkles to diminish and reduce the signs of aging.
Myolift Anti-aging ( 35 to 40 years): This facial diminishes fine lines and rejuvenates the skin effortlessly, restoring a radiant and youthful glow, especially designed for people who are 35 or above.
Myolift Rejuvenation ( 25 to 50 years): This treatment restores the skin's natural glow and
vitality effortlessly, leaving the client feeling refreshed and rejuvenated from within.
Myolift Youthful Glow (25 to 45 years):
Designed for people who are 25+ or above,
Tthis facial treatment is designed to help even out the skin tone and reveal the natural glow.
Myolift Quick Lips, Quick Eyes and Microcurrent Massage ((19+ years): These therapies are designed for people who are 19+ years old, and are targeted towards retaining youthful skin, unveiling the natural radiance and diminish the slightest signs of wrinkles.
Testimonial:
As the owner of ZSUPRIYA salon in Mumbai, I highly recommend the 7E Microcurrent Myolift 600 for anti-aging treatments. After just one session, my clients have seen a remarkable reduction in signs of aging by 30%. The accompanying spritzer spray and conductive gel enhance the already impressive results, leaving a noticeable improvement in skin texture. 7E's commitment to customer satisfaction is evident in their initial free demo session along with expert consultation. I give 7E and the Myolift 600 microcurrent device a 5-star rating.
– Supriya Zantye (Salon Owner)
For more information, you can visit www.7ewellness.in or book a free demo at +91 96855 11123. Follow us on Instagram to stay updated: @myolift_microcurrent_facial