Relax amidst the nature and indulge in the exhilarating massages offered at Moksha Spa & Retreat in Himachal Pradesh
Moksha Spa is a sensory sanctuary set in the majestic Himalayan foothills where silence is broken only by the soothing tones of chattering birds, the rustling of native bamboo and pine trees standing tall and proud. Located on a hill, Moksha Spa and Retreat is the only property that can be accessed by a private cable car in Himachal Pradesh. Spread over a whopping one lakh square feet, this tranquil destination spa getaway helps you experience wellness in the true sense.
Design Philosophy
The spa also has a couple's treatment suite with jacuzzi, ayurvedic, aromatherapy & therapeutic rooms as well as outdoor relaxation lounges with luxurious amenities within the spa area. A Turkish Hammam with bath rituals, separate changing rooms for men and, hydro facilities (whirlpool, herbal steam bath, Vichy rain shower) and infrared sauna are also part of the space. Apart from four yoga and meditation pavilions, there is a Thai massage, outdoor foot massage, nail bar, hair station, and a state-of-the-art gymnasium and fitness centre here.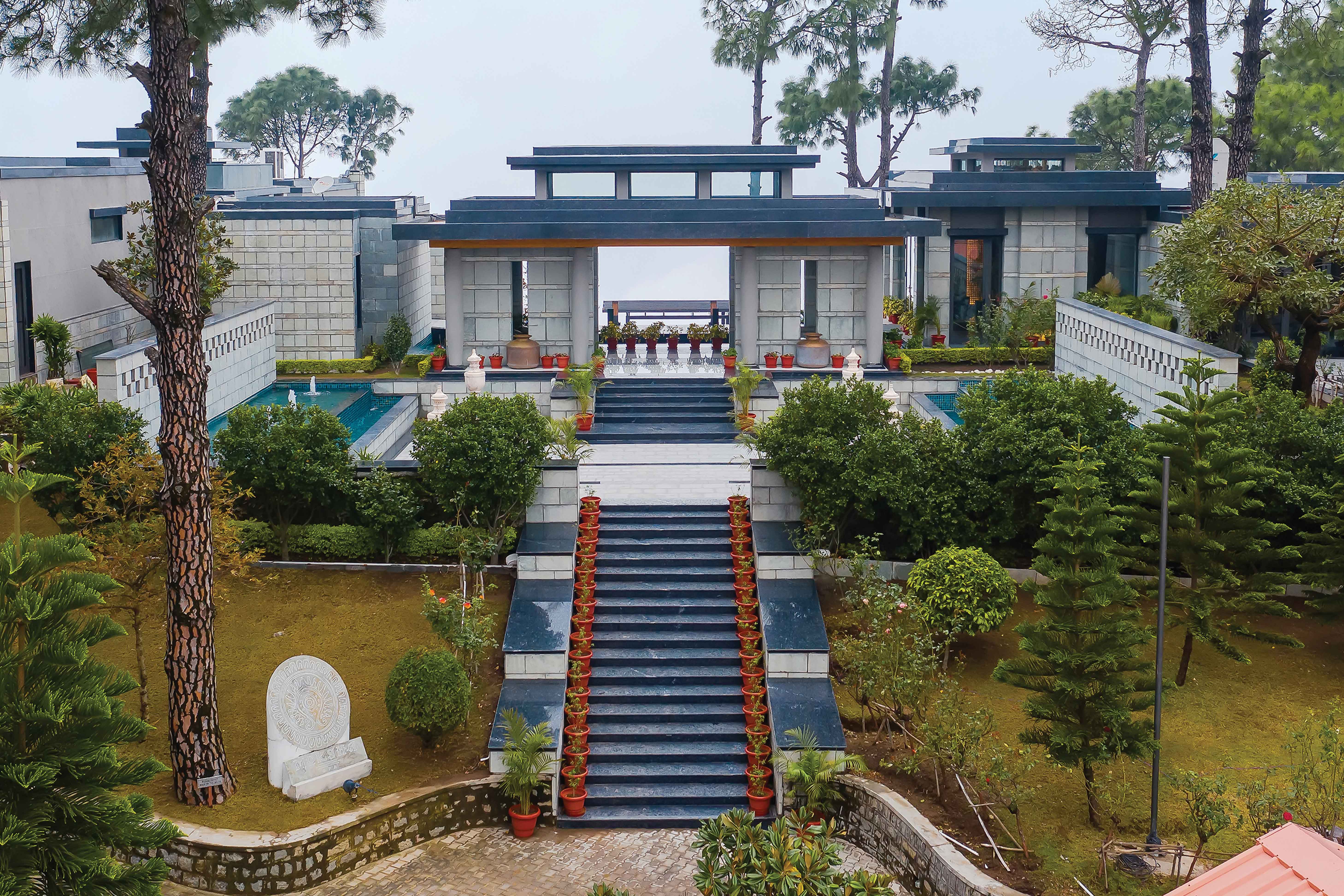 Akash Garg, CMD, Asia Resorts Limited – Moksha Himalaya Spa Resort & Timbertrail Resorts in Himachal Pradesh reveals, "The state-of-the-art building based on a Thai Temple and facilities dedicated to the enrichment of physical, spiritual health, inner peace and well-being is abound with signature experiences, scents, robes, towels, products, herbal teas, spa music and body elixirs encompassing the senses of smell, touch, taste and sight all in one location."
The Staff and Training
Moksha Spa and Retreat's internationally trained therapists delivers outstanding dynamic service. They ensure all guests receive an unforgettable experience beyond their expectations – 'service like a gentle breeze' that is coupled with unsurpassed comfort, hygiene and relaxation to rejuvenate the body, mind, and soul', making it the ultimate wellbeing space. "Our experiences are designed to focus on the seven energy centres that enable a renewed sense of wellbeing. These are Sahasara, the Crown Chakra, Pure Consciousness, Ajna, the Brow Chakra, Nourishment of the Soul, Vishuddha, the Throat Chakra, Spiritual Growth, Anahata, the Heart Chakra, Emotional Balance, Manipura, the Solar Plexus Chakra, a Balance in Emotions and Self Definition, Svadhisthana, the Sacral Chakra, Love and Friendship and Muladhara, the Base Chakra, Grounding and Contentment," adds Garg.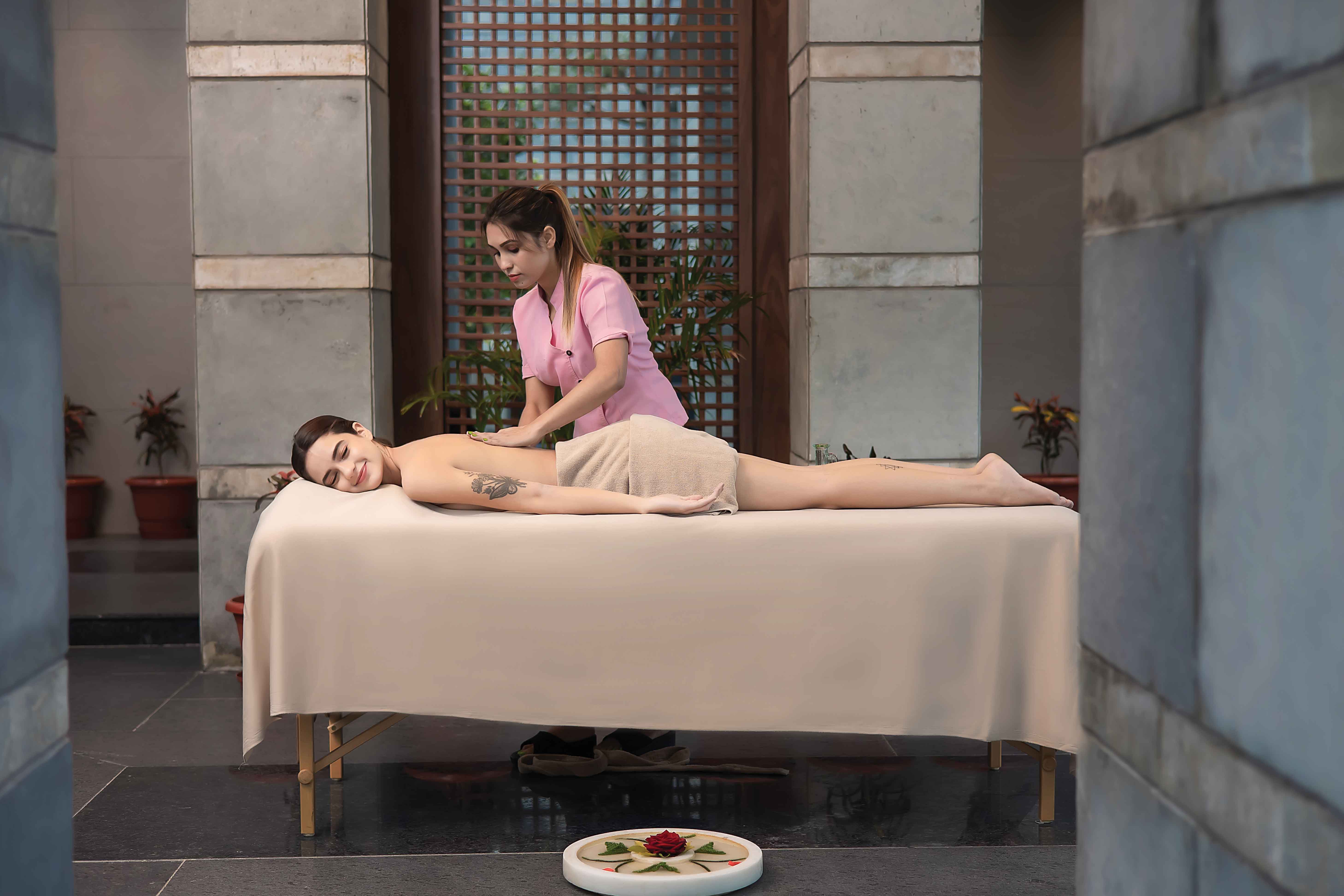 The Treatment
Among the large array of treatments, I chose the Swedish massage. It starts with a foot ritual where my foot is washed with warm water in a bowl filled with pebbles. My therapist Asha from Nagaland gently slides my feet on the pebbles before wiping them. As I lay face down on the massage table, I see a beautiful arrangement of flowers from the resort garden and a fresh burst of colour that gives the session a great start.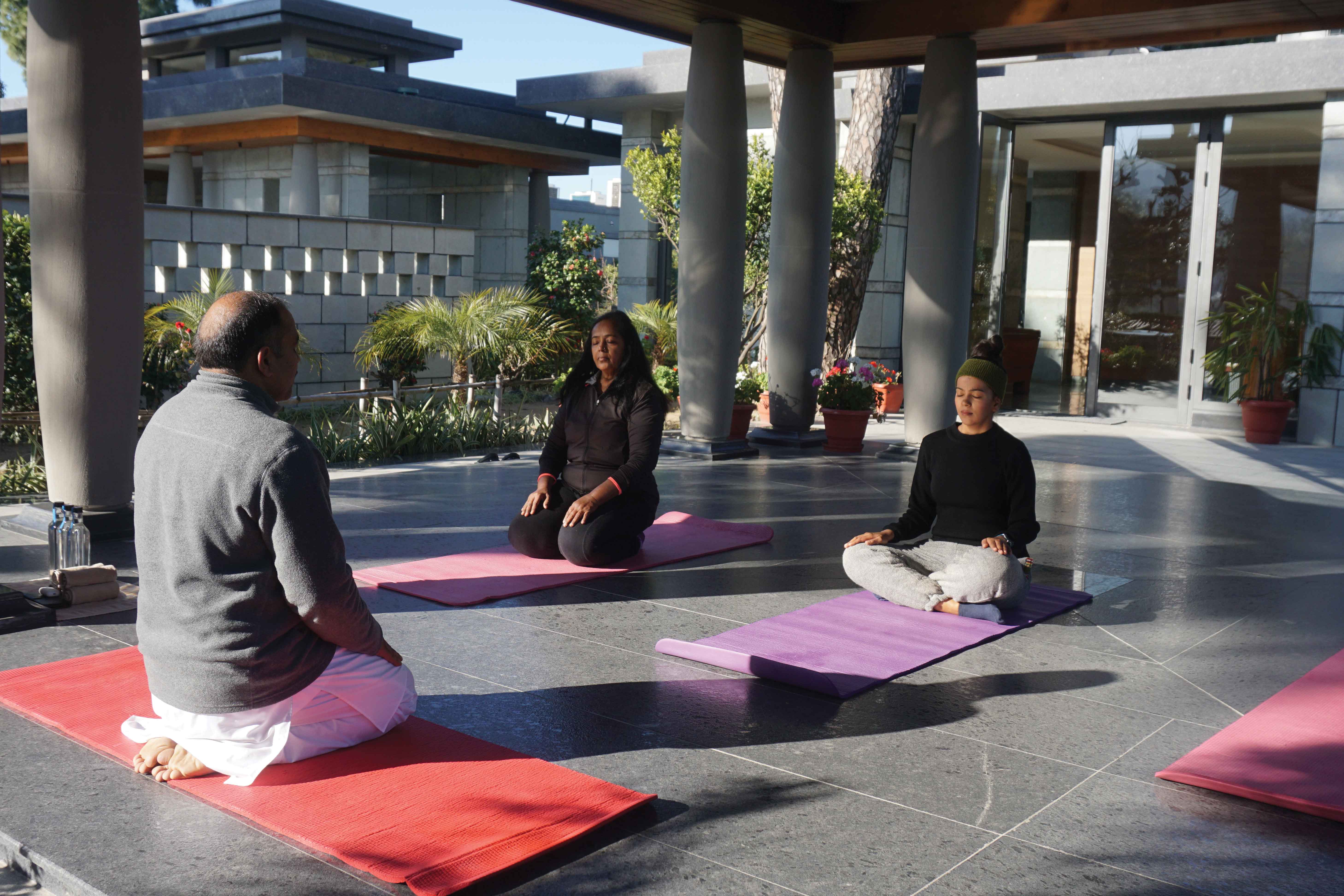 Starting with a foot massage, she uses her hands and fingers to apply pressure on the back of the feet that feels deeply relaxing. Using warm olive oil, she uses long strokes to massage my legs. The back massage is done in tandem with the hands and her strokes lull me into sleep. This is followed by an invigorating shoulder and neck massage that needs attention, and I instantly feel a sense of relief. Then, she repeats the massage strokes after covering my eyes with an eye mask. I am also given a choice for a head massage with or without oil as well as a face massage that leaves my skin feeling fresh and glowing. Finally, post the shower, I am offered a cup of warm herbal tea. This was the best way to end the Swedish massage.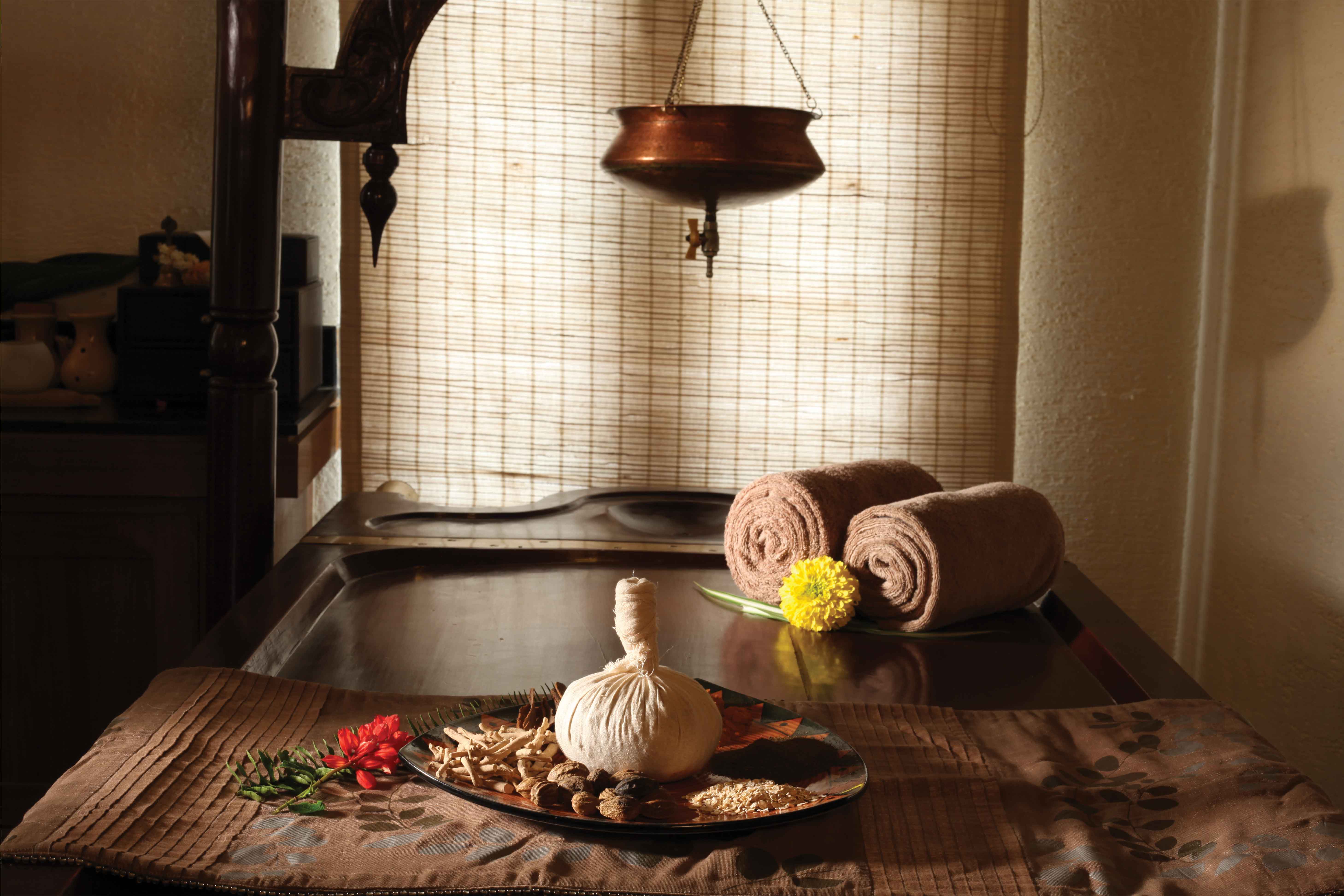 Fact File
Name: Moksha Himalaya Spa Resort (Unit of Asia Resorts Ltd.)
Established: December 2009
Owner: Akash Garg
Architect: Februar Image, Bangkok, Thailand
Spa Interior Designer: P49 Deesign and Associates Co Ltd
Area/Size: 1,10,100 square feet
Treatment rooms: 14
Number of estheticians: 14 + 2 doctors
Signature Treatment: The Hammam Ritual, a 120-minute ritual including herbal steam, a coffee scrub, an aromatherapy massage with rose oil, a rose clay paste, and a head massage.
Timings: 9:00 a.m. to 8:00 p.m.
Contact: 92185 32347
Address: C/o Timber Trail Resort, NH 22, Near Village Banasar, Parwanoo, Himachal Pradesh 173220
Website: https://www.mokshaspa.com/