Creme salon is charting its success story by growing business while upholding quality
Established in 2003, Crème Salon has been striving hard to provide the highest possible experience for its clients in the South-Ex -1 locality of New Delhi. Zakir Khan, Founder – Crème Salon, believes that when customers feel positive about themselves, it creates a domino effect of happiness and well-being.
While Crème Salon always prioritizes on quality and consistency of services, they understand that the business needs to grow to maintain these standards. The salon strives to provide an excellent service to every client visiting the salon. Further the staff is dedicated to ensuring that every customer leaves happy and satisfied.
Uniqueness Of The Salon
Crème provides an innovative and bespoke experience with its team of highly skilled and professional stylists. Customers can be assured of receiving personalized service with attention to detail. The salon offers a warm and welcoming atmosphere and the skilled staff are always on hand to make sure you're comfortable and taken care of.
According to Zakir, "At Crème Salon, we pride ourselves on providing the highest level of customer engagement, atmosphere, professionalism, quality and consistency of services possible. To achieve this, we run continuous improvement programs and training to help us be better. We also monitor the results to see if our changes have been effective."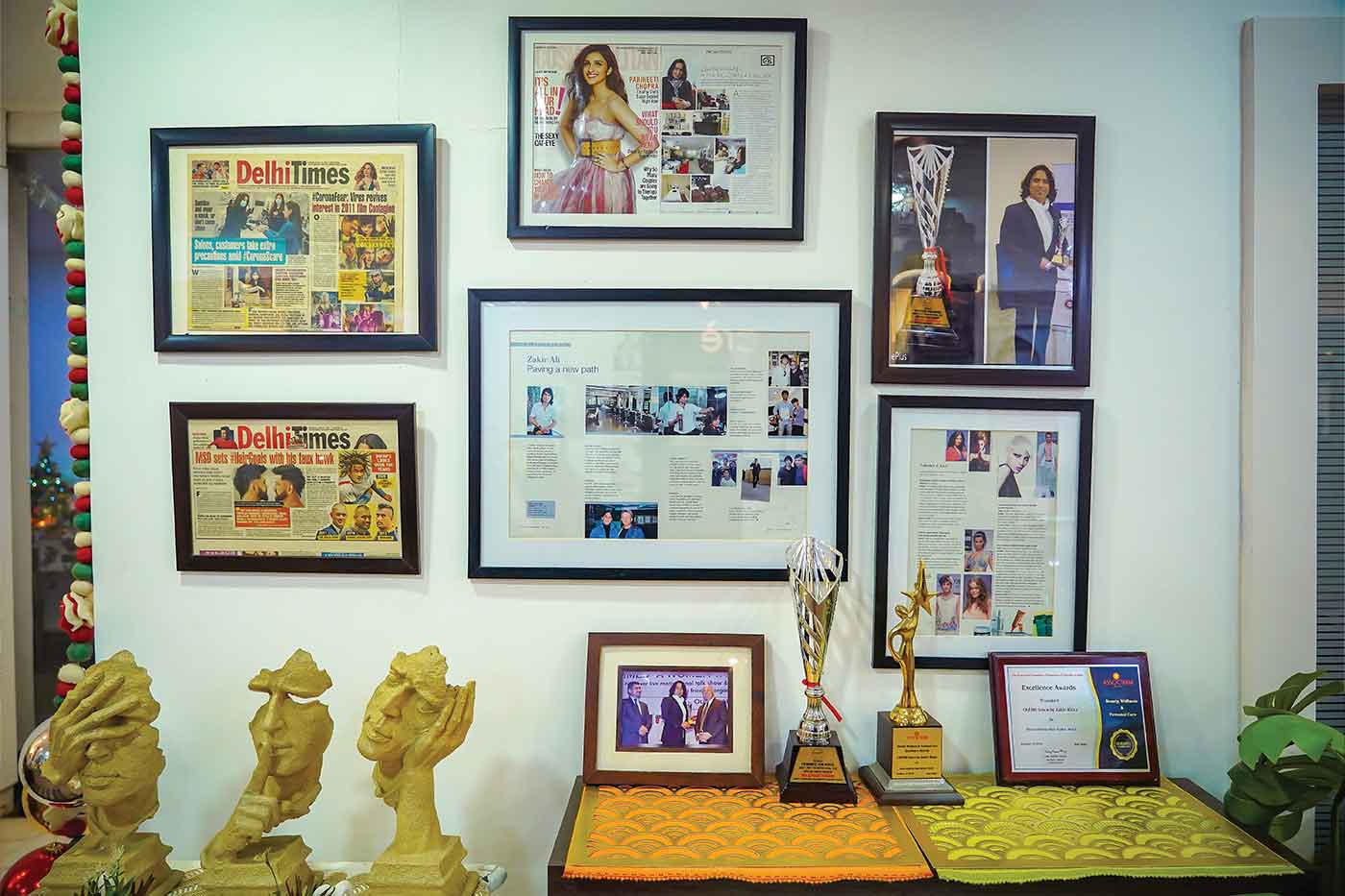 "Our clients always come first. That's why they recommend us to their friends and family. We provide a personalized experience that keeps them coming back for more. We believe that this factor always beats a standard, commoditized service that they could get anywhere else."
Design & Theme
The concept of the salon has been curated keeping in mind its niche target customer. The salon, is simple, transparent, bright, and cheerful, without any over-the-top elements, and fosters a cozy sense of belonging among visitors. Its core elements serve as a formal language to strengthen people's impression of the brand and enhance visual recognition.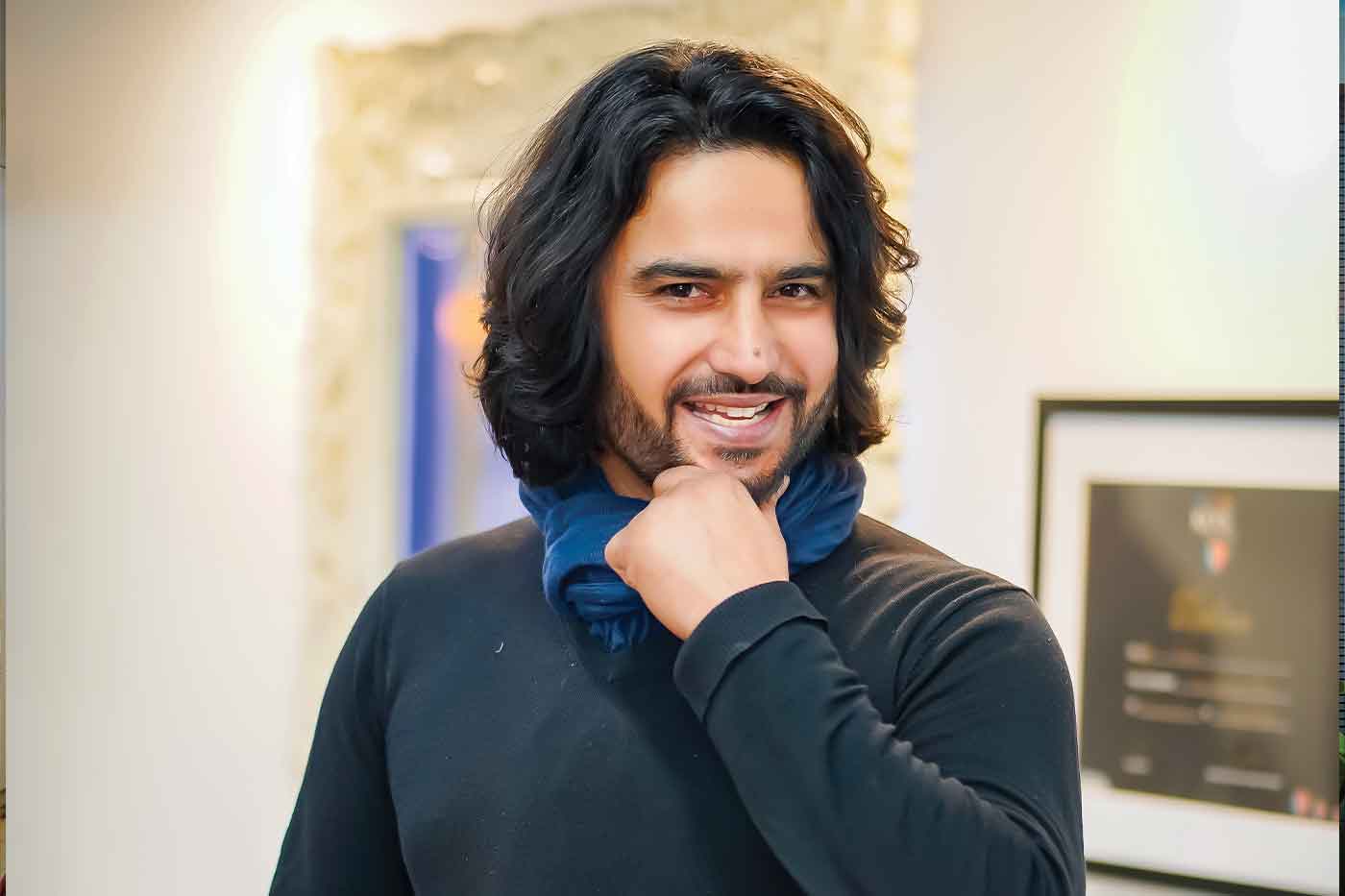 Zakir Khan says, "The beauty of this place lies in its simplicity." The salon is blessed with natural light in abundance through the majestic glass windows which makes it very bright and alive.
Based on a black and white theme the interiors comprise of plain brown leather sofas, and artistic chairs at the reception, white shampoo stations with contrasting rich gray floors. The lighting has been carefully chosen, with three tones of lighting for the make-up section, the
lounge area, and the white spotlight mixed with the warm lights of the hair mirrors.
"Comfort being the primary objective for both, the customers as well as our employees, we have handpicked the furniture appropriate for each service. This includes electronically adjustable shampoo stations, cozy reflexology chairs while the pedicure stations have plush chairs to sink into with a remote-controlled massager inbuilt for ultimate relaxation."
Education & Training
"We at Crème Salon emphasize a lot on staff training being conducted periodically throughout the year. When training our salon staff, stylists and front desk, we establish a set of customer service practices that help navigate our client relationships.
The greetings, the process and delivery of consultations, and handling complaints are major areas where training is helpful. By teaching our team the proper way to interact with clients, we are also teaching them how to build client loyalty, increase conversions, and effortlessly resolve any overall problems that might arise.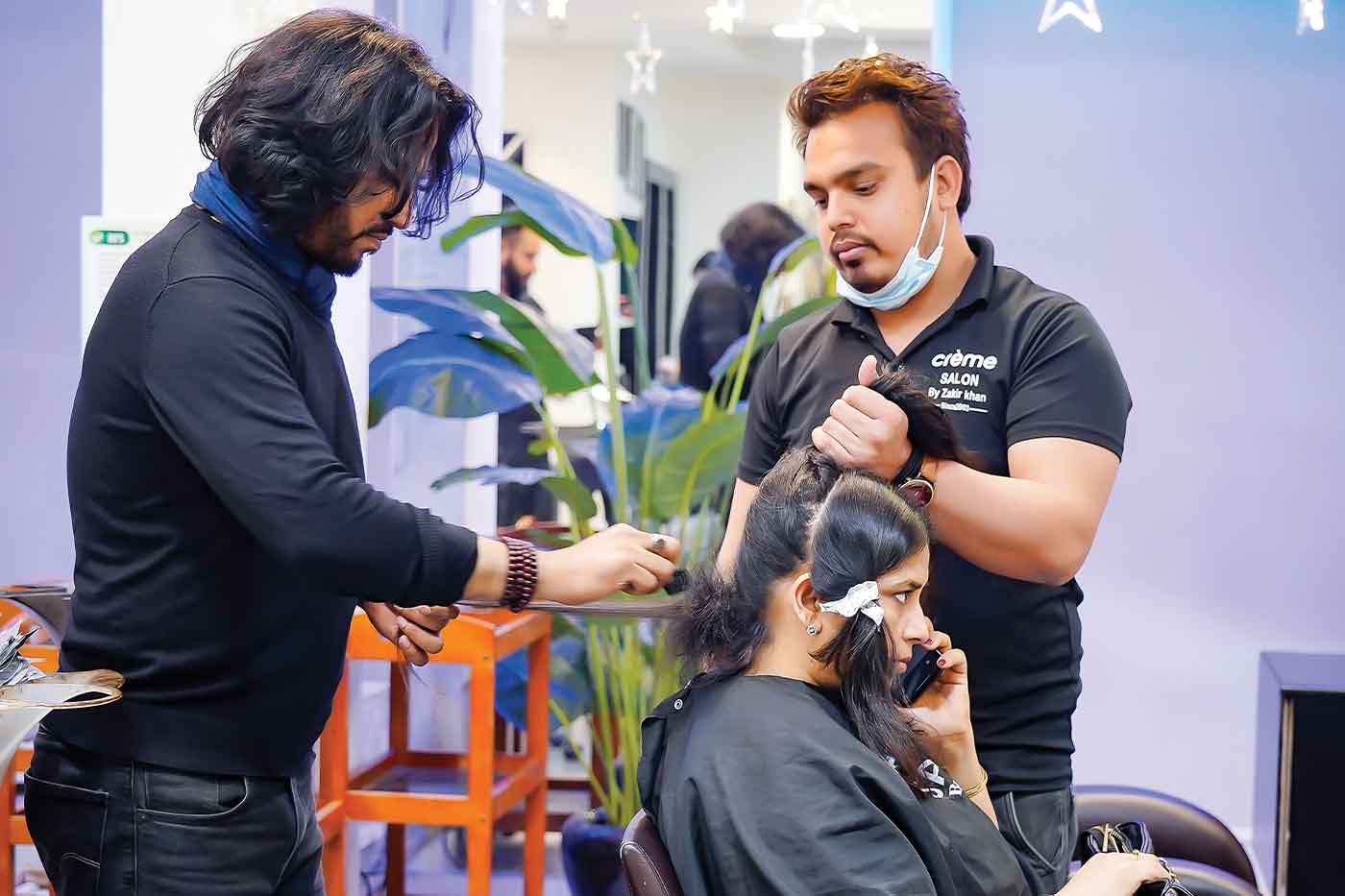 Technical training is essentially a way of refreshing what the technical staff already know and determining what might need extra work," shares Zakir.
Product Portfolio
The salon is associated with eminent brands like Wella Professionals, L'Oreal Professionnel, Schwarzkopf Professional, Pevonia, Kenpeki, O3+, and Ozone to name a few. Chanel, Lancôme, MAC, Krylon, Huda Beauty, Makeup Forever, Bobbi Brown, Clinique, Estee Lauder, Urban Decay, Anastasia, and Sephora are some of the makeup brands used.
The Way Forward
The salon envisions becoming a process-driven salon that works together with the client as a team, to optimize performance using domain expertise & best-in-class technology.
"The foundations and aspirations of our business remain true to those established by our visionary founders, and their innovation and energy continues to be our inspiration. Our passion and entrepreneurial culture will ensure that we deliver for our customers in safety, quality, and assurance – today and in the future. We want to inspire through giving back and serving our community," concludes Zakir.
FACT FILE
Name: Creme Salon by Zakir Khan
Address: G-4, 3rd Floor, South Extension -1, New Delhi 110049
No of Staff: 15
Contact: Zakir Khan
Tel. No: 011 46115222/333, 9718112534
Signature Treatments: Highlights, Balayage, Keratin, Hair Botox, Nanoplastia, Anti-frizz treatments.