Be it hair, skin or nails, grooming is all about glamming up. walk-in at BLING Salon, Kandivali (East), and be the best version of yourself!
Opening a salon wasn't a plan as such, it just happened. For sisters, Bhavna and Usha Soni, a floating thought grew into an idea and then into BLING Nail Spa Hair & Beauty. It started out as a nail salon in 2015, but with the increasing demand for more services, the sister duo expanded the salon adding hair and beauty services too. All it took them is a little patience, hard work and a lot of passion. Once it took off, there was no looking back.
While it all started without any prior planning, with time, team BLING realised how important client satisfaction had become aiming at providing premium quality services to everyone who walks in.
Catchy Interiors
Coinciding with the Pantone shades of 2021, the colour theme of the salon is gray walls with yellow tinted lighting. The chairs and mirrors have shiny buttons and the chandeliers are the focal point in the entire salon facility with a big one at the entrance and two others inside. They are partly the reason or rather, the inspiration for the name – BLING! The idea is to make the interiors as attractive as possible for clients to actually feel the glamour they're going to get.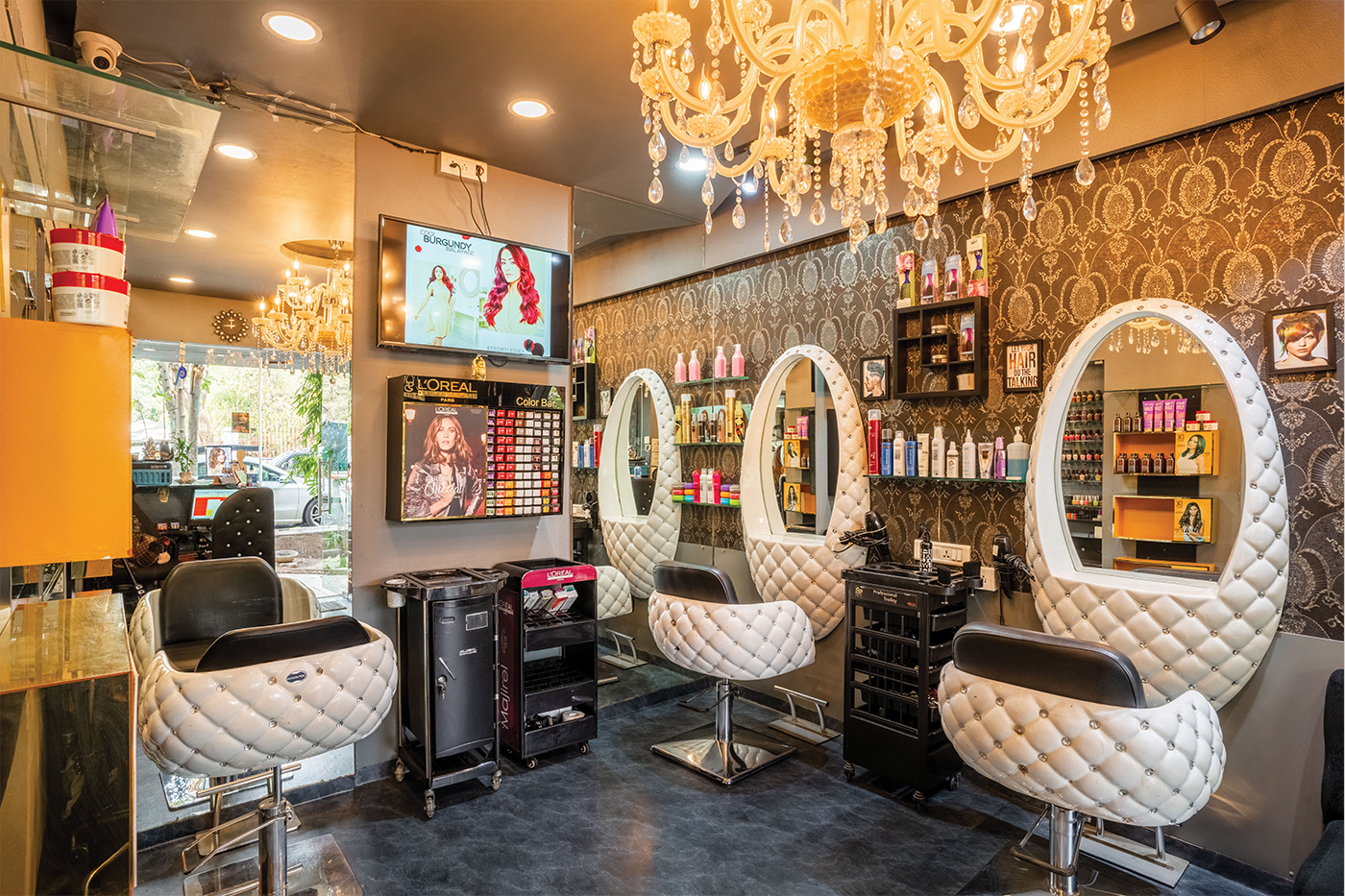 The Sugar Scrub is All You Need!
While there's an array of services offered at the salon, their speciality lies in their deep tan removal mani-pedi. This treatment involves a sugar scrub that not just removes the tan but also exfoliates the skin in a way that it feels hydrated and healthy. The products they use are rich in antioxidants and fruit enzymes. The procedure begins with the feet/hands soaking in warm water infused with sea salt to soften the calluses followed by a gentle sugar scrub that removes the tan and dead skin. The sugar scrub which is used is from the brand Cuccio Naturale.
Staff Management & Training
For the Soni sisters it was all about starting from the scratch as they had no understanding about
the management aspect. "When we initially started the salon, we had zero knowledge of how to handle the staff their training etc. Instead of hiring a manager we chose to handle the salon all by ourselves," said Bhanva. By and by we built wonderful relationship with our staff and today we are proud, strong team of 8 people.

They have monthly staff meetings and guidance sessions when it comes to basic client handling. "We constantly upgrade our offers on services based on trending marketing techniques. Training is one of the most crucial part which we haven't started in-house but we do send our staff regularly for trainings offered by more established organisations."
The USP of BLING
It's all about being BLING! Health in combination with glamour and grace is what they offer all clients and that's the USP of BLING. When it comes to services in particular, it's all about nails and above all, they offer the best of services at pocket friendly prices than any other salon in and around Kandivali East.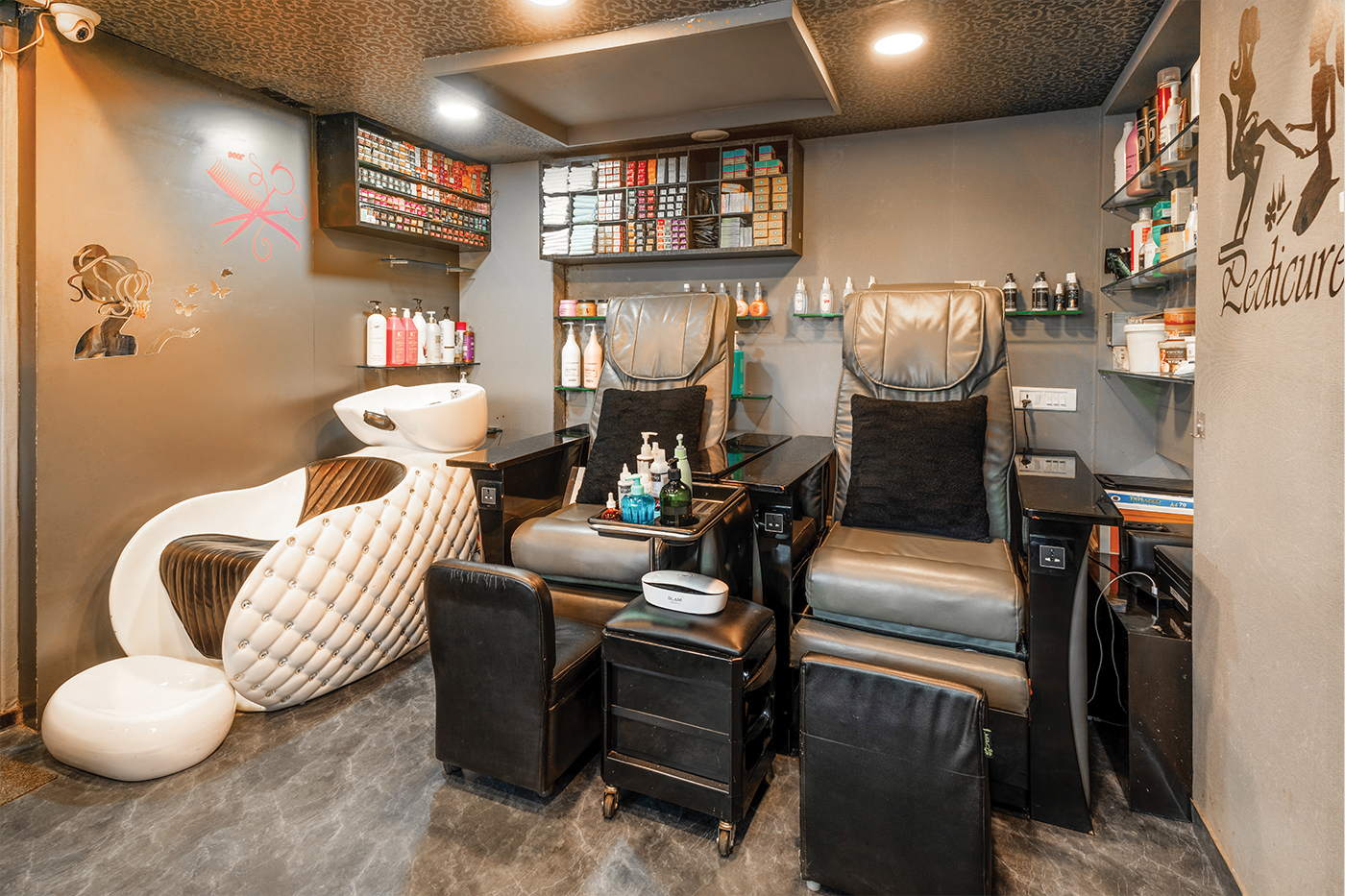 Brands in Use
Nails: Cuccio Naturale & OPI
Hair: L'Oréal, Schwarzkopf, Olaplex, Amazon, K Hair Therapy, Marc Anthony
Skin: Remy Laure, Lotus, Biosoft, Cherryl's