Ashrit Vatika Unisex Salon in Dehradun has enriched their clients' lives with their holistic approach towards grooming and wellness.
Spread across 1,400 sq.ft., Ashrit Vatika Unisex Salon in Dehradun is a calm and peaceful abode that brims with positivity. Chetan Oberoi, the Founder of the salon mentioned that the name 'Ashrit' is inspired by his parents' names– Ashok and Rita Oberoi.
The salon aims at enhancing people's lives by bringing calmness to their mind, body and soul. Relaxing, rejuvenating, grooming and pampering are the key aspects of the salon. In today's age where stress and chaos cloud the mind, a therapeutic place that brings relief, peace, love and happiness is what the salon stands for. Importantly, the Salon is a value for money outlet that provides world-class services at affordable prices to their clients.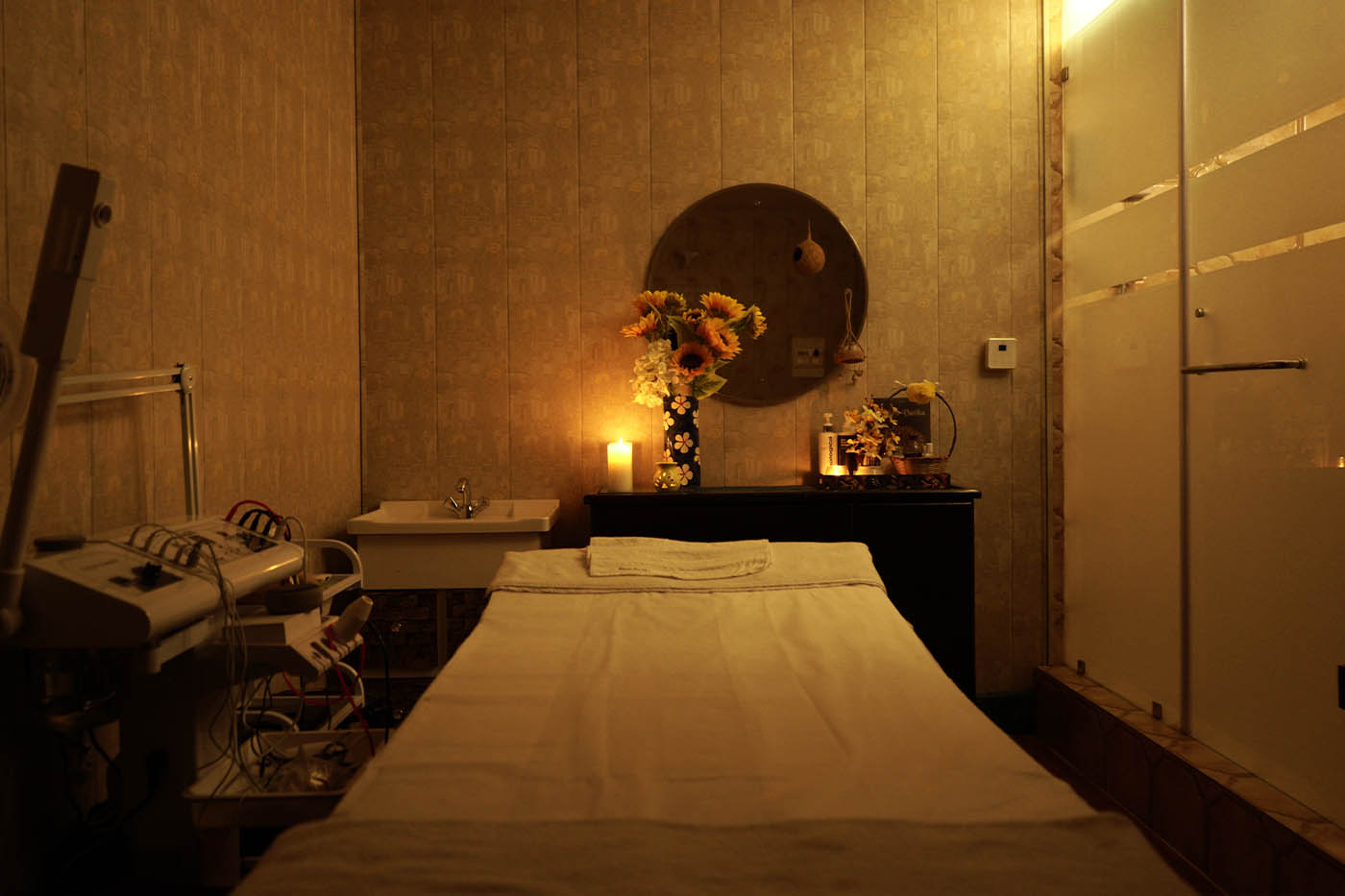 The Concept
Ashrit Vatika Unisex Salon was launched in December 2020 with the tagline 'Centre by a Woman, for a Woman'. It was introduced to cater to women's grooming needs exclusively. However, on public demand and for better growth, Chetan Oberoi turned it into a unisex salon in June 2020. In a short period, the salon has built a loyal and happy clientele with quality services and treatments being offered.
"While the name Ashrit Vatika Salon sounds like it is a meditation centre, it very much is a salon but with a calming effect and vibe that radiates peace and love. I wanted to create a place where anyone entering the salon should feel relaxed. If a person feels peaceful in their heart and mind, it also reflects on the face with a healthy, glow and youthful-looking skin," says Chetan Oberoi.
Dynamic Décor
The décor of the salon takes inspiration from Lord Krishna and Lord Buddha – beauty and relaxation and which is close to nature. The salon logo also has a banyan tree with Buddha which signifies meditation and calmness. The interiors have peacock feather print which exudes a soothing effect and brown – turquoise colours for the main area. There are two treatment rooms, one bridal room, back wash and mani-pedi chair. Organic essential oil diffusers are used to welcome the clients with therapeutic and natural aroma.
Brands and Products
The salon caters to a clients from all walks of life, starting from upper, middle to elite clientele and offers affordable services with world-class products and brands. They offer varied skin and hair care services from brands like Dermalogica, Moroccanoil, Brasil Cacau, Kanpeki, Olaplex and L'Oréal.
Signature Services and Treatments
The clients are welcomed with a refreshing drink of flavored organic tea or coffee or an Ice Gola. They have all sorts of services from makeup, hair, skin, bridal under one roof. Their signature services include Dermalogica's skincare treatments, manicures and pedicures, hair colour. They also offer a 20 percent discount to their regular clients through membership card. The salon has gained tremendous popularity and increased footfall through word of mouth and organic reviews on google and social media platforms.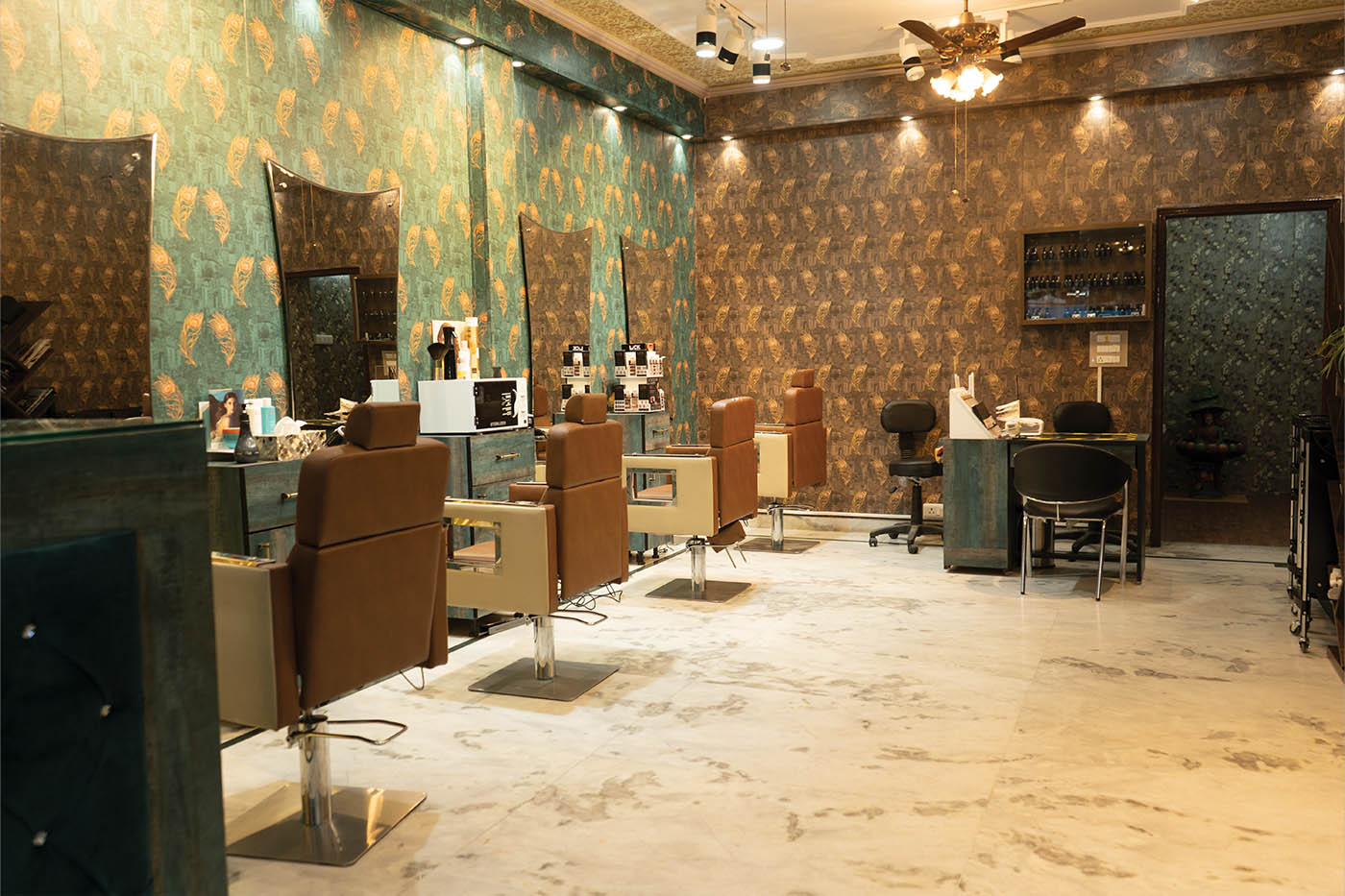 Staff Training and Management
Chetan Oberoi emphasizes on education and knowledge as the most important aspects of upskilling oneself and the team. He believes it to be the best way to provide world-class services to clients. The salon conducts monthly trainings to boost the staff's morale and to stay abreast with the latest trends.
New staff members has to go through a screening process before joining. Experience required for entry level staff is usually 2-3 years. Furthermore, the management is particular about the staff having strong communication skills, technical knowledge and the ability to build relationships with clients. The training that the salon conducts also include these skills as a part of regular upskilling activities.
The Road Ahead
While the idea is to just go with the flow and grow with time, Chetan Oberoi plans to open salons in Agra, Barelli, Delhi and one more in Dehradun followed by franchising.