Meerra Mevawala throws light on the difference between hybrid and builder gel polishes.
Nail art has become an interesting form of art in the beauty industry with the market introducing a wide variety of nail enamels that cater to different requirements of clients. The most popular is the Gel Manicure. Meerra Mevawala, Principal and Founder of Meerra's International School of Makeup and More and HBS Nailathon Jury member shares insights about the difference between Hybrid and Builder Gel polishes in a conversation with SS WEEKLY.
Gel Polish: An Overview
A gel is designed to sculpt strong extensions over sculpting forms or tips. Gel polishes are the current trend in the nail industry and are available in two types- Hard and Soft, depending on their porosity. While the application is similar to normal nail enamel, their removal procedures and porosity differ. However, both can be cured in UV as well as LED lamps. Hard Gel polish removals were by filing off. Soft Gel polish is also known as "Soak Off Gel Polish" as it can be easily removed with acetone applied to cotton pads and soaked off.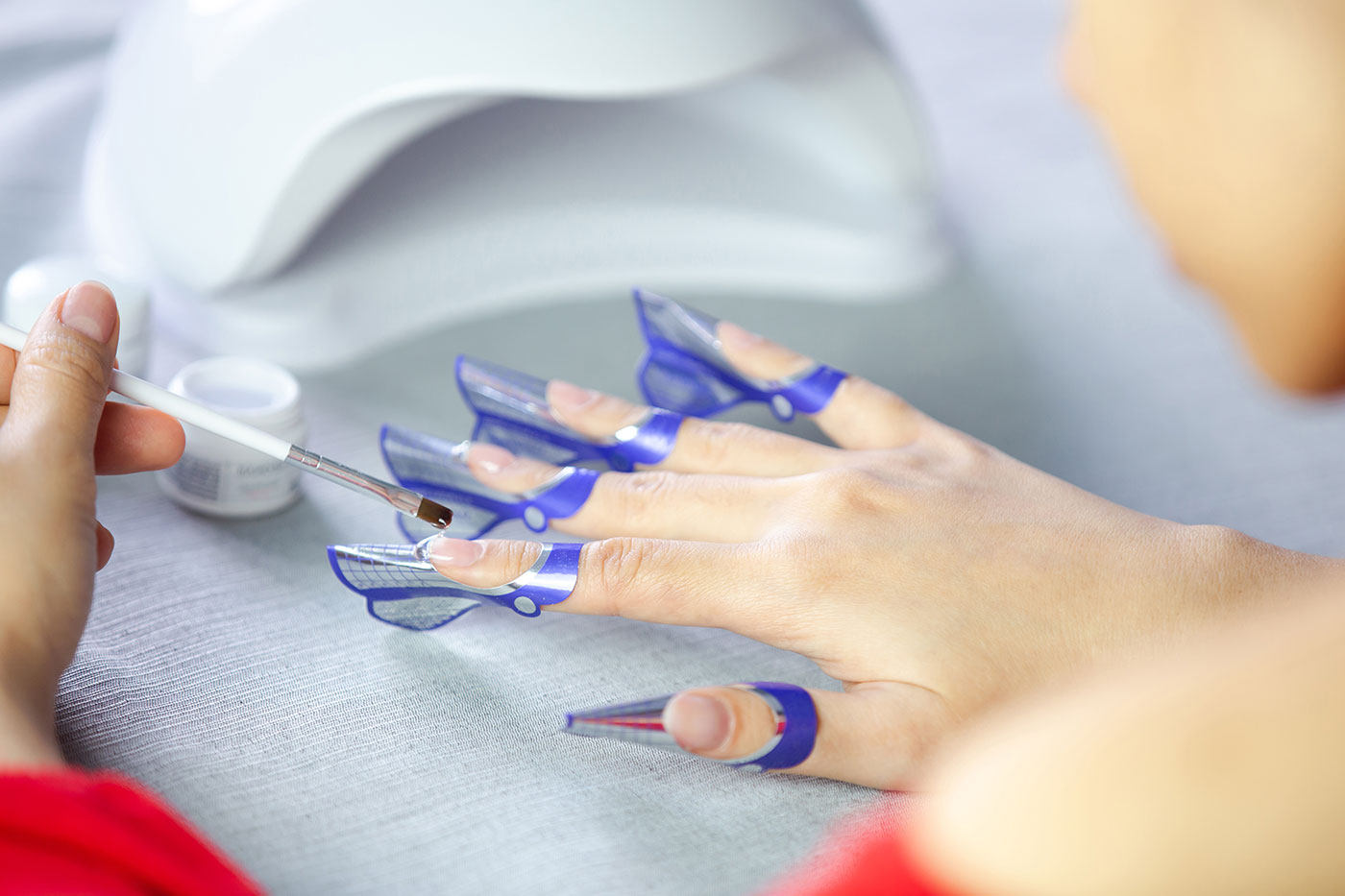 "Nails are like jewels, don't use them like tools."
Hybrid and Builder Gels – The Difference
Hybrid or Polygel is a nail enhancement best described as a hybrid formula that combines the durability of acrylic nails and the elasticity application of gel nails. It can be applied as an overlay on natural nails, or as a nail
enhancement. It is still cured under a UV light, but it is a lot lighter than both gel and acrylic nails. Removing Polygel nails involves the polish is buffed off rather than soaked off.However, the remaining polish can be soaked after if needed. It is available in a range of colours, but gel polish can also be applied over the top if you fancy something different. Builder gel is used to create length, thickness or add strength to the nail. You can apply builder gel to either natural nails for a non-chip overlay, or use it with nail tips to create extensions or enhancements.
Application
Hybrid Gel
Its thick viscosity makes it strong and easy in application
It lasts longer
Available in colours
The hybrid gel brush is short and sturdy
Builder Gel
The viscosity is thinner so a Taklon fiber brush works well for easy application
Stronger and clear gel polish
Can be easy application with the brush slightly dipped in monomer
Common Mistakes while Wearing Gel Nail Enhancements
Getting gel manicures back-to-back
Leaving gel polish on for too long
Removing an old gel manicure without professional help
Not using cuticle oil