Cherag Bambboat shares his expert insights on the ongoing wave of eye make-up trends
While the world slowly recovers from the COVID-19 pandemic, social distancing is the new normal with everyone masking up. Looking well-groomed with half your face masked is a challenge that is being overcome with a new focus on the eyes! Wearing eye make-up over face masks will increase exponentially, and in vogue will be cosmetics like eye shadows, mascaras and eyelash or brow pencils.
SS WEEKLY asks Cherag Bambboat, Celebrity Make-Up Artist and Founder, Magical Makeovers & Academy, HBS Make-up Jury member for his expert inputs on the trending eye make-up looks in the pandemic era.
Eye make-up is slowly replacing lipsticks and currently has become a huge trend. On the flip side, people are also going to find ways to go around this because eventually they'll come to a point when they want to take off the mask (when alone) and wouldn't want to feel incomplete with just the eye make-up.
Secondly, the sale of lipsticks and lip pencils is either going to drop or increase where people are going to make it more personal and carry their own lip pencils, lip glosses or lip brushes or just ignore it completely and leave it out of their vanity.
Trending Eye Make-Up Looks:
Midnight Smokey Eyes: A blend of beautiful blacks and purples which is created using a glitter of sparkle to replicate the effect of stars in the sky.
Sun-kissed Bronze Smokey Eyes: This look is created by using bronzers, golds, copper tone shades to bring out the feel of the sun-kissed look and can be defined separately with a liner.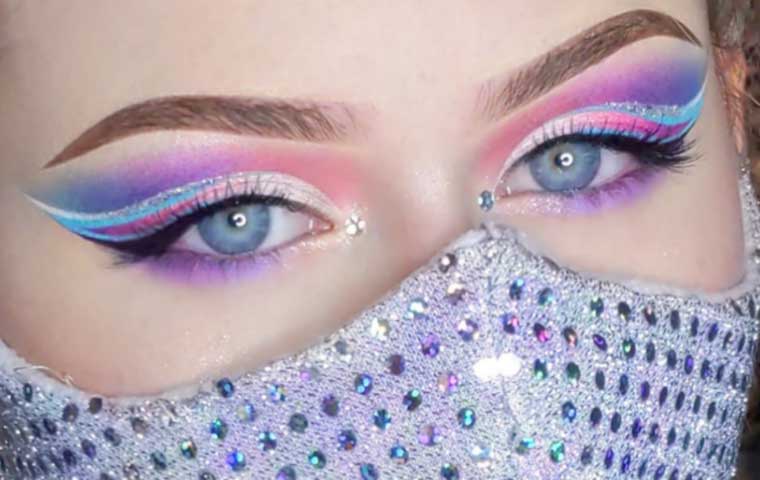 No Make-up Look: A summer-special trend where the nude white lashlines can be defined either on top or underneath the eyes.
Emphasizing the lashes and brows: This is another huge trend making waves where the idea is to make the eyes look awesome without much use of eye make-up.
Tips for wearing make-up with the face masks on:
Keep your make-up more matte as it transfers less on masks and gives a long-wear application, is weather-proof and water-proof by nature.
Use full coverage products which are highly pigmented rather than using natural coverage products.
"Eye make-up is making waves throughout the world with brows and lashes becoming the focus points"
Cherag Bambboat, Celebrity Make-Up Artist and Founder, Magical Makeovers & Academy
Instagram Page: @cheragsmagicalmakeovers