"We strongly believe that the demand will rise to Pre-COVID level in the short term."
With 20 years of experience at L'Oréal under his belt, D.P. Sharma means business. Known for establishing the biggest footprint of Matrix as a market leader, DP also was responsible in growing PPD's first indigenous skincare brand Cheryls successfully in the market. As head of L'Oréal PPD with its 5 brands – L'Oréal Professionnel, Kerastase, Cheryls, Decleor and Matrix, as well as the Arth academies, we asked DP his mantra for managing the expectations of their industry partners during the Covid lockdown.
Sandhya Chipalkatti: How has the pandemic affected PPD India?
With the overall lockdown and salons being closed for business, the industry itself has come to a halt. While distribution and supplies have been affected due to the lockdown, we still remain connected with both the hairdressing community and our consumers through our outreach programmes. This pandemic has given the industry the opportunity to re-look at the hygiene practices within salons.
You have a reach to almost 45K salons. How are they all affected by this situation? What are you doing to stay connected to them at this time?
As L'Oréal PPD we are showing our support and solidarity with the salon community through constant and continuous interactions. We've taken multiple initiatives to assist our partners, upskill their staff and provide them with any assistance needed during these difficult times.
A few of our initiatives are:
An Educational Video and Mailer, showcasing salon and staff hygiene and safety practices, have been shared with all our salons and business partners. About 170,000 hairdressers & beauticians have been reached with these.
Virtual trainings and e-learning modules have been created to upskill beauticians and hairdressers. So far we've conducted over 4,250 sessions across all our brands and trained over 50,000+ salon professionals.
Hosting expert Live Sessions to engage with the community: We've held 4 sessions so far with 120,000 reach & 32,000 views.
We are creating comprehensive hygiene guides, hygiene checklists and training e-modules for salons and are disseminating the same through animated videos, virtual trainings and one-on-one calls as well, to aid them in reopening post lock down.
We are also working with our salon partners on i. how they can communicate their hygiene & safety measures to consumers to ensure their psychological safety. ii. building customised business plans for post lockdown scenario.
What do you think will change, post COVID? How will it impact the business in the salon industry?
Consumers will exhibit a change in behaviour – with social distancing and hygiene becoming critical elements of service expectations. Salons, however big or small, will have to practice stringent hygiene measures and also communicate the same to reassure their clients.
The staff will have to quickly be trained not just on hygiene & safety practices, but also on new techniques that will be quick to turn around and yet deliver the same results as before. The quicker salons are able to adapt to this, the earlier they will be able to get their clients walking in through their doors.
How will consumer perceptions change? What new demands will arise? What challenges do you expect to rise to, as a brand?
Social distancing and hygiene expectations will be high.
The demand for quick services will see a rise.
In adhering to the new hygiene and safety norms, cost of operations in salons will marginally increase.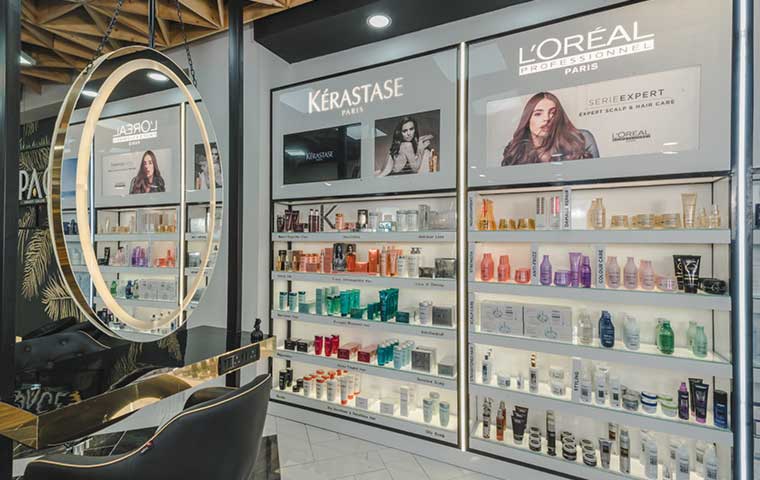 "Our Educational Video showcasing salon and staff hygiene & safety practices, has been shared with all our partners – reaching about 170,000 hairdressers & beauticians."
They say necessity is the mother of invention. Should we expect to see any innovations from PPD India now?
Innovation is one of the key driving forces for us at L'Oréal:
Education has already turned digital to adapt to the times
and there will be more initiatives on this front in the near future.
Our on-field execution will change to adapt to new normal.
We have already produced 60,000 liters of sanitizer as part of L'Oréal India's CSR initiative.
Is there any silver lining to this situation? One learning from COVID?
Safety and hygiene standards will go up with increased awareness amongst consumers and the salon fraternity.
Finally, by when do you think the Indian professional beauty industry will return to normal?
Personal grooming is a part of the consumer's day to day life and has become a necessity. We have seen Indian consumers showing resilience and bouncing back quickly from crisis scenarios. Even during the lockdown, we still see a demand for our retail products and services. So we strongly believe that the demand will rise to Pre-COVID level in the short term.