From the gorgeous golds to the fashionable brights, StyleSpeak brings the trending manicures for this festive season.
Slowly but steadily the weather is changing to fall, and winter is finding its feet. But the festive season has us in the celebratory mood, so add a pop of vibrant colour to your clients' nails.
From creative embellishments to the tweaked classic French manicures, SS spotlights some creative nail ideas for you!
Nail Piercings
Accentuate nails with hip piercings on the nail extensions but don't do it on real nails. Cute little silver hoops or oversized beads dangling from long almond nails add a lot of glamour to your client's tips. Adding a little strip of crystals along the bottom of the nail enhances it with some drama and shine. The idea is to go over the top and make nails stand out. So, put on your creative hat and go with the flow.

Upgraded French Manicure
Some trends just don't go out of fashion. Just like good wine, they only get better with time. French Manicure is back in vogue this winter, but with a modern resurgence. Now you have a fun and colourful variation of the French mani with tips painted white and the nail in a pretty pastel hue.
Some are also seen giving a vampire vibe with a smoky pattern with magenta tendril on the tips symbolizing blood on nude nails. Another variation to try out this winter is using a silver nail polish on the tip. This style looks way cooler when the bottom is squared off just a little bit. Add some gold accents or stud appliques on the nail tips to get a glamorous edge or if you want to be completely different, try mismatching with colourful accents and varied patterns. You can tone it down a little with a graphic French tip using two or three shades with a clear natural base.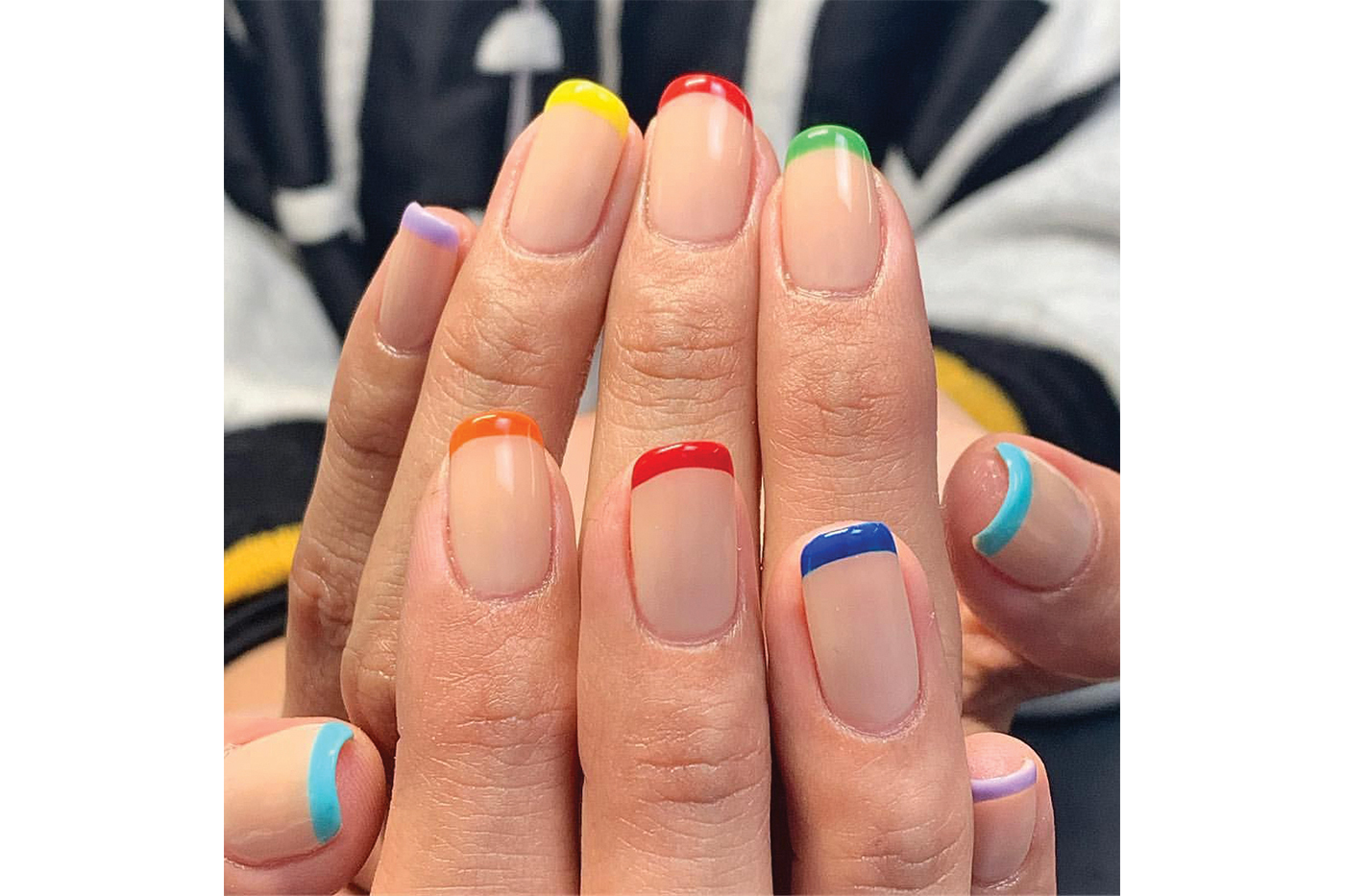 The Christmas makeover
Give your nails a Christmas makeover with red nails. Add a wine-red nail paint to all the nails and make one of them more festive by adding silver or white streaks to them. You can take some inspiration from your bar for the winter, too, and add a wealth and warmth of burgundy and purple shades, turning the thoughts to red wine. Give it a vampish feel with a dark reddish-brown shade and adding some glam quotient with a hint of gold.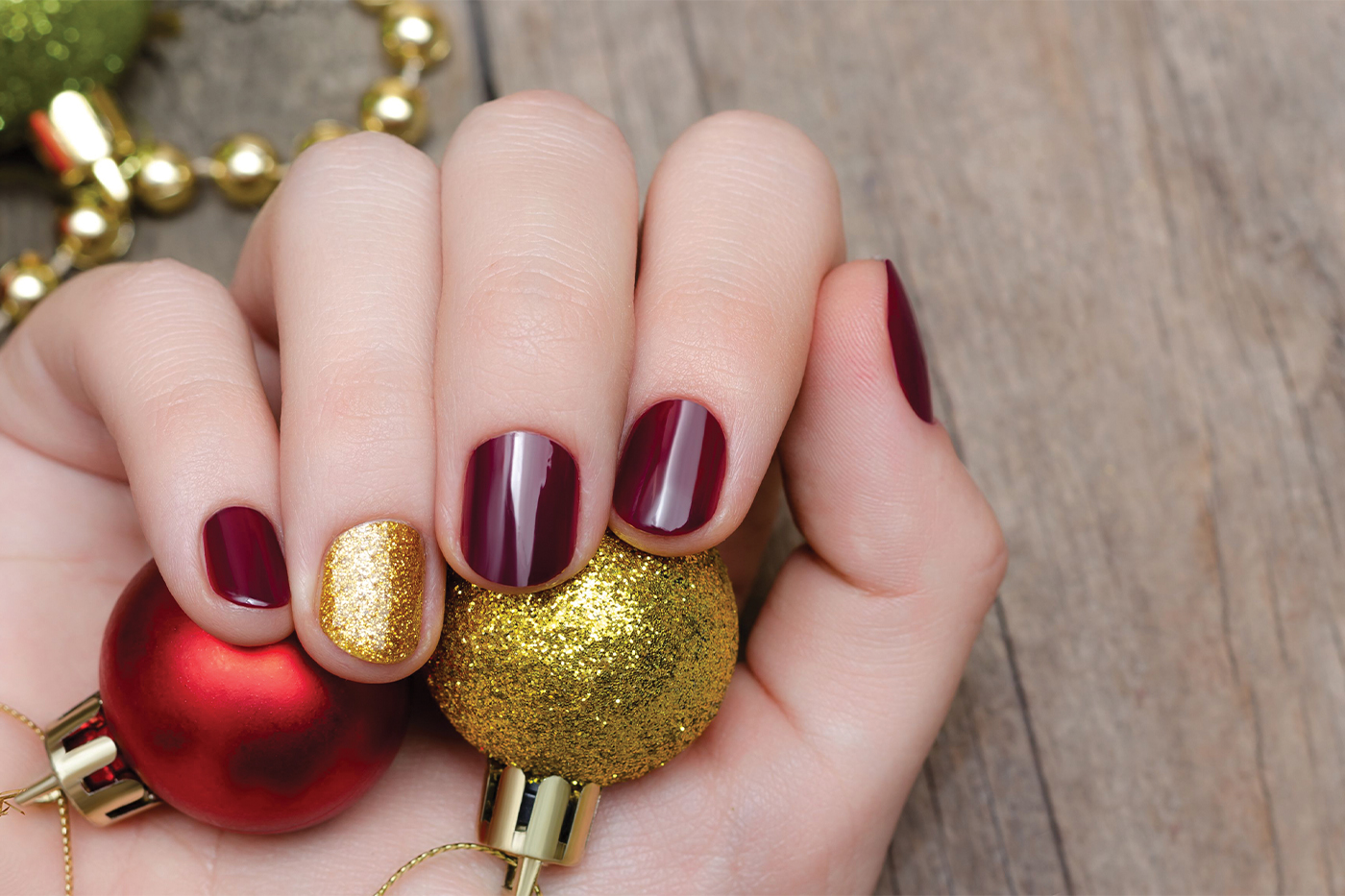 Mesmerizing Metallics
With the festive season on add glitz and glamour to the nails. To give it a little more dramatic look, dab your fingers in a pot full of silver or gold glitter to get a total coverage metallic look.
Another trend doing the rounds for winters is metallic earth tone manicure. It is a mix of five nail polish colours – rose gold, gold, silver, bronze, and white, along with a gel-like topcoat. The result is beautifully understated and chic nails.
A simple yet elegant variant of this trend is to paint the nails in plain colours and doll them up with a sprinkle of gold. This slick variant of the old manicure adds luxury and class to your winter nails.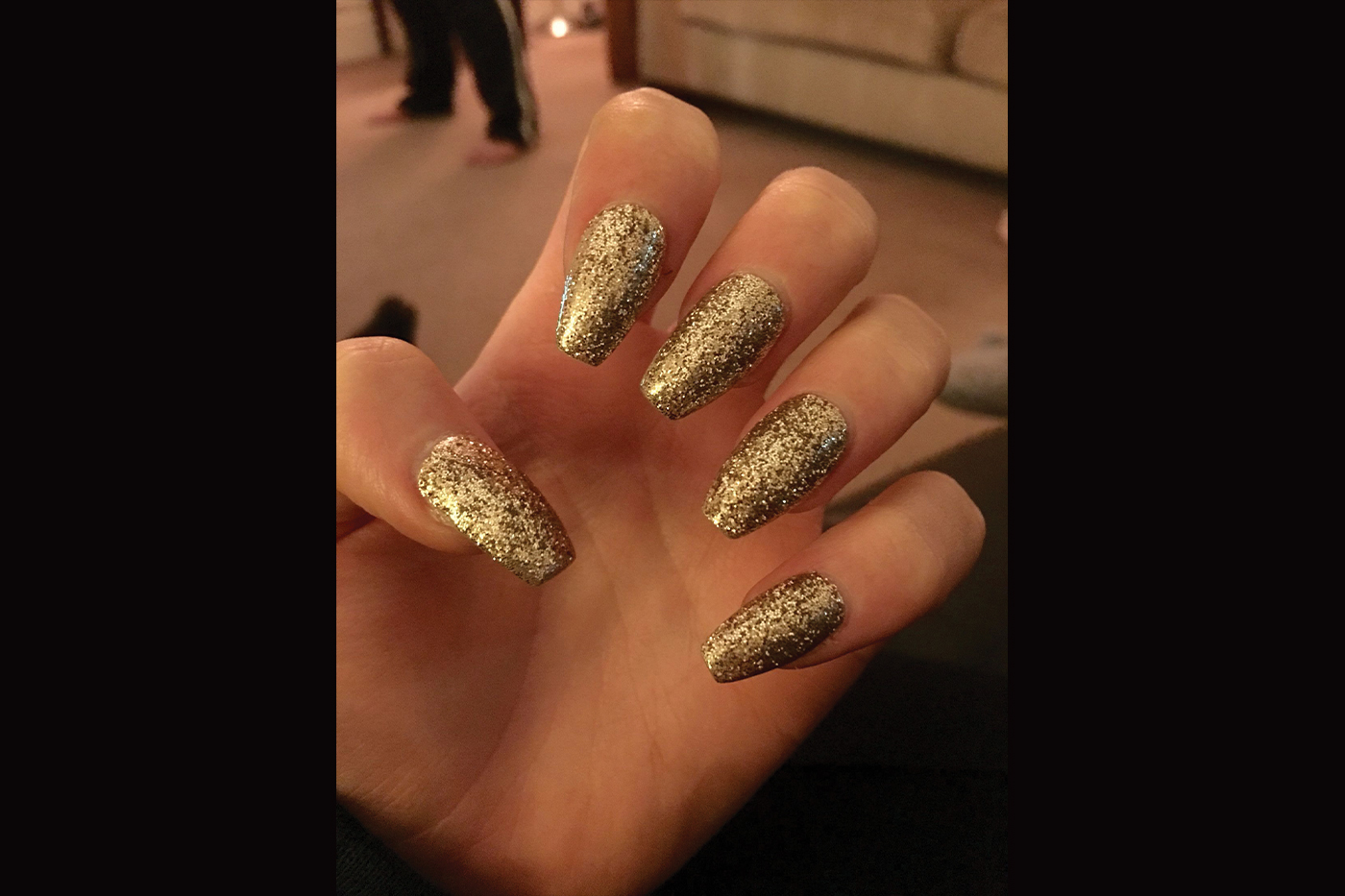 Mismatched Mani
Add a lot of colour and vibrancy to the nails with this multi-hued manicure. Also called skittle nails, this nail art will remain popular always as it is simple, it looks great, and adds so much warmth to the otherwise cold and fierce winter. Choose between 3-10 shades that harmonize. You go simple with shades of the same colour or be dramatic with bright and bold colours.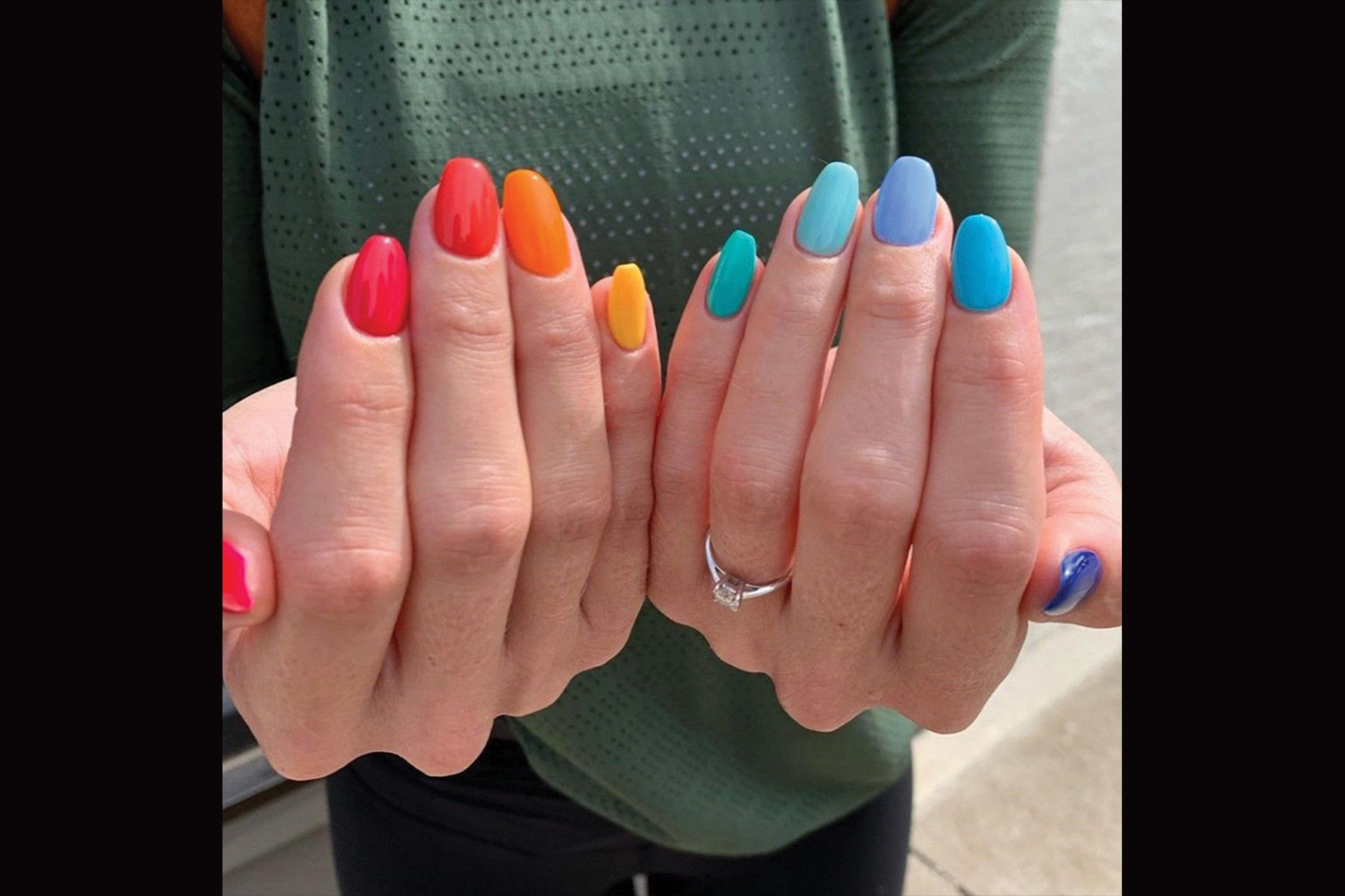 Negative space nails
Negative space nails will continue to be popular this winter with a lot more detailing. From glittery accents to the graphic black and white nail patterns, there is a lot going on here. Negative space nail art is not only about using two colours and leaving some space to give the entire nail some dimension. This winter will see turquoise marbling on the tip and cuticle to give it a feel of crashing waves.
To add some style to the nail art, you can use glitter striped nails just like Super Woman. If you want to go vintage, try scalloped-edge design. It is perfect for winter with black and silver nail paint colours. Or add some colour to the otherwise drab winter with bright shades.
These trendy manicures and well-groomed nails in vibrant colours will definitely make your client's want to show off their tips!