StyleSpeak brings you some trending casual updos for the season
While hairstyling has come a long way with spunky styles and chic updos, a quick semi-formal and all-purpose updo is all your clients would love. Be it a casual gathering, an office look or a party, these quick updos pull it off brilliantly. All you need to do is help your clients with some innovative ideas and tips to style them right; and they're sure to steal the limelight!
Semi-formal hairstyles are incredibly versatile, and quite simple to do. The best part about these styles is that they are quick and will transform your clients' looks. It's important that the style must fit the occasion and mesh in well with your clients' face style and features. Also, keeping in mind that summer has kicked in, using the right styling and hair care products is crucial. So, help your clients with the best styles and products accordingly.
Here are some of the popular semi-formal updos to experiment with this summer.
French Roll
The French Roll is a fantastic choice for those with fine, textured hair. While it just needs a little bit of pinning up, a twist and a tuck making it quick for a meeting. It also makes a great choice for a casual look with a couple of strands around the face loosened. The best part is that this classic look is always a chic go-to!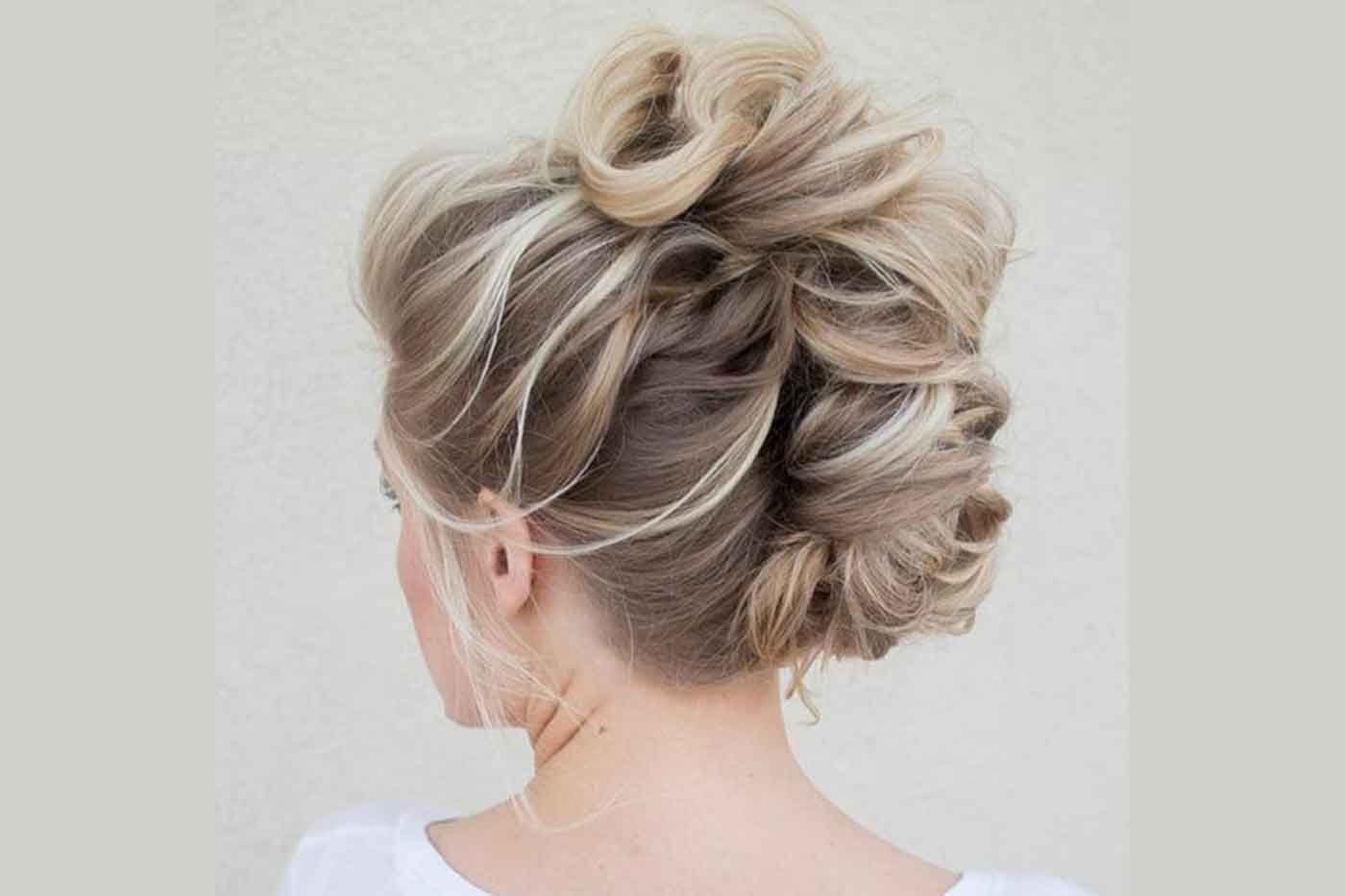 Ballerina Bun
Buns aren't always elaborate. Rather, some of the most gorgeous buns are the simplest, requiring only a short pullback of the hair and slightly messy looking braids; not to forget, some hairspray to finish. The Ballerina bun is the best example. It works beautifully for both classy and casual looks.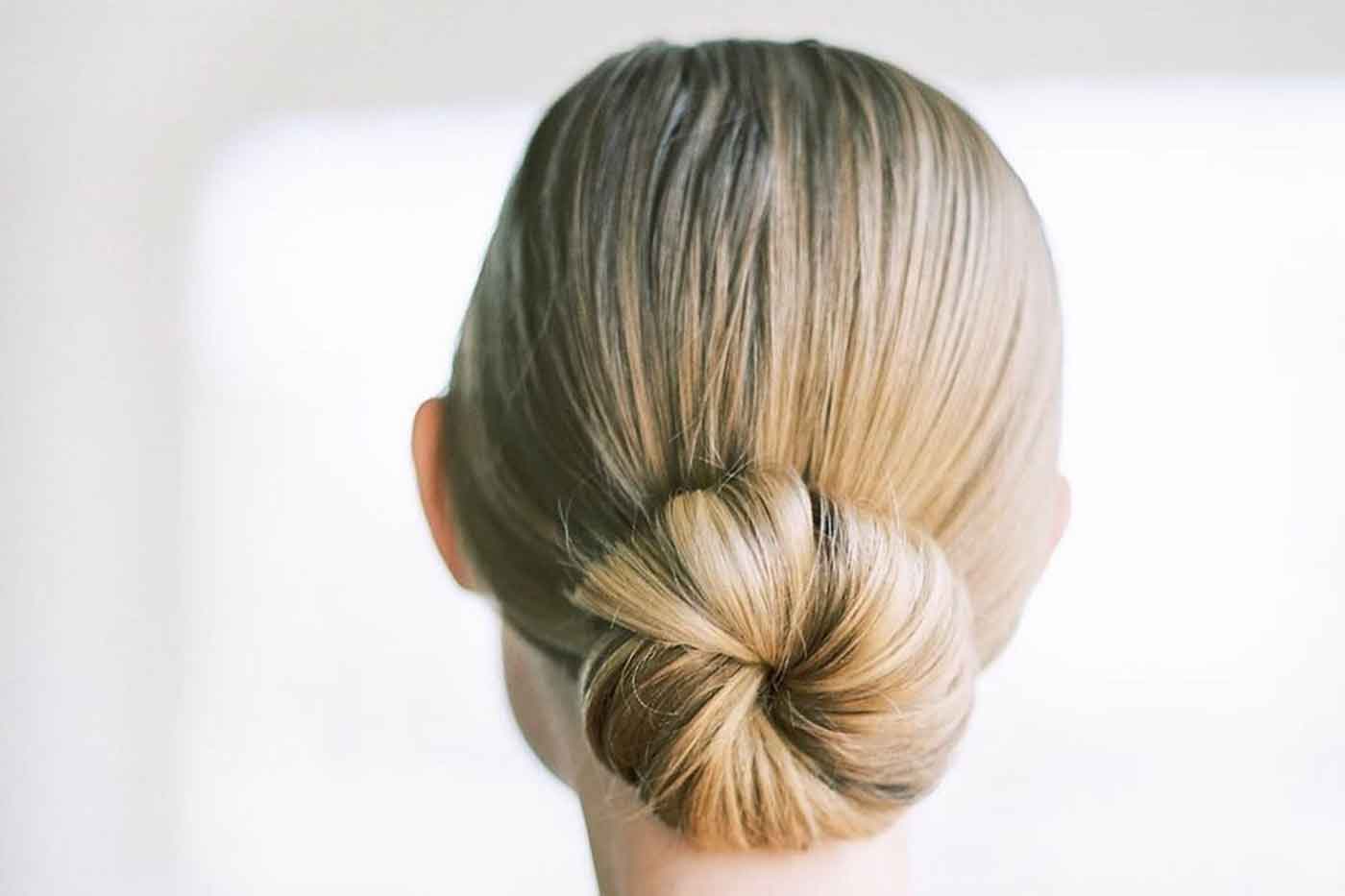 Curled Updo with Soft Tendrils
An interesting hairstyle is all about the way it's done up. Nonetheless, something that matches any outfit be it formal, party-wear or simple casual attire is always the most attractive. A curly updo with soft tendrils is a perfect example and a worthy hairstyle option. Not only do the soft curls add volume to the hair, but also the low side bun makes a lovely look for pictures.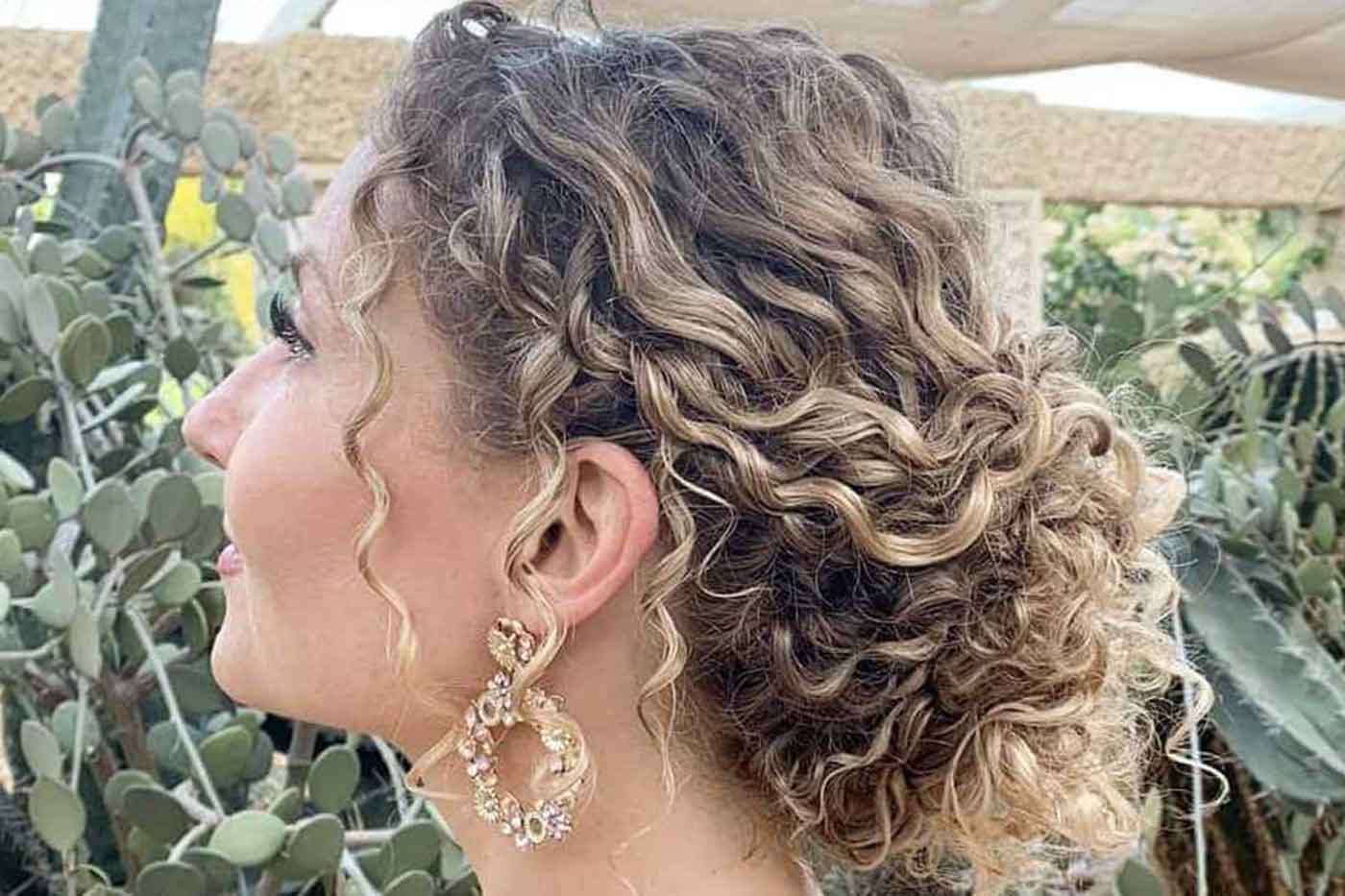 Loose Rolled Bun
A rolled bun with a few strands of hair left loose around the face for a casual feel and accessories like a flower corsage or a jeweled pin on the back of this bun are all set to turn heads with its 'fall in love look!' It's a quick updo that requires a simple loose low tied ponytail and a tuck-in rolled inwards and is a job done in a matter of minutes. It's classy, catchy and funky with a summer vibe.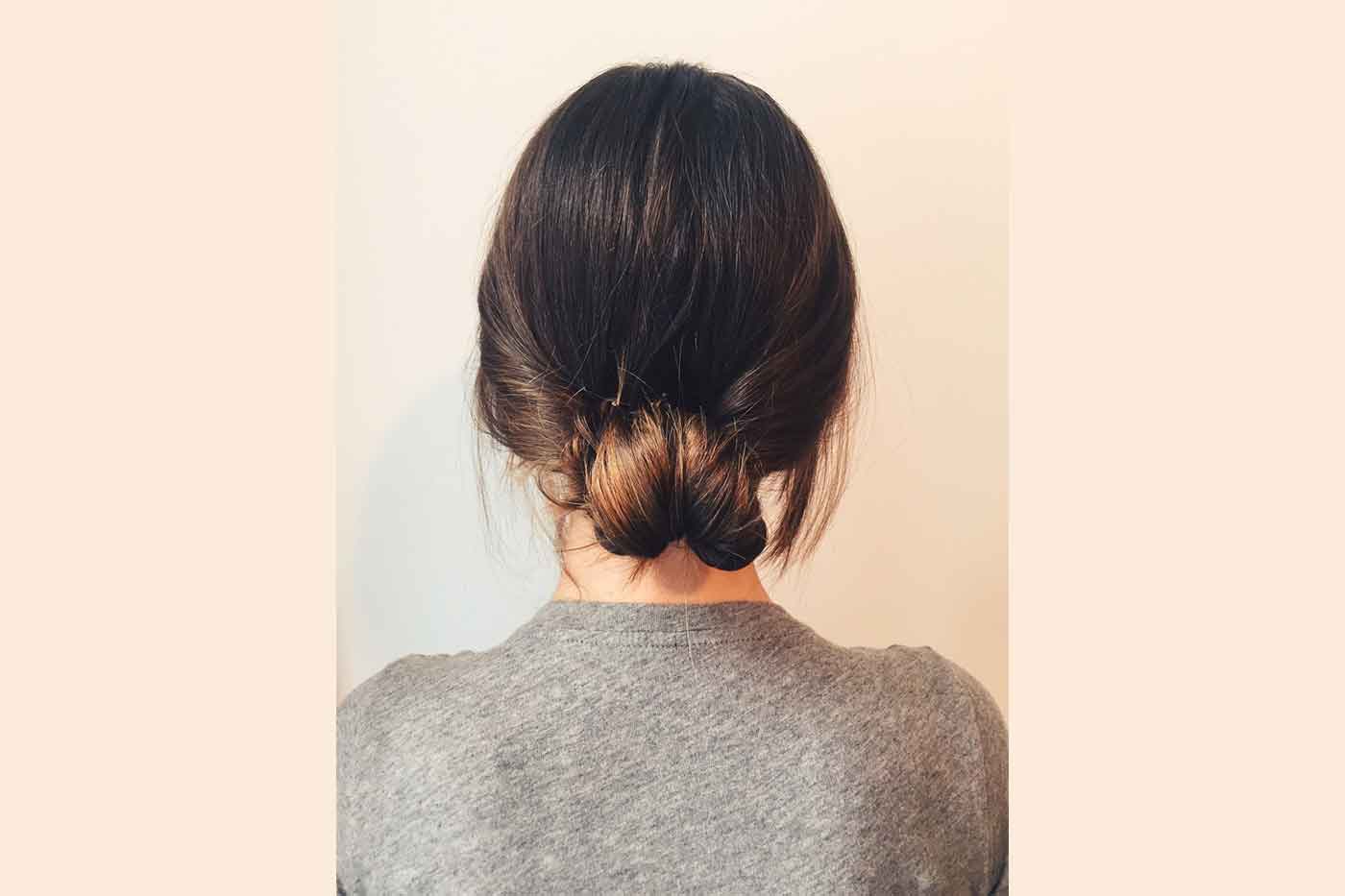 Twisted Up Side Bun
Twisting side buns upwards is another chic style that works well for a casual look. The bun is brought to the side and is twisted up towards the ear and to add a quirky and summery feel with a single braid that accentuates the bun. The crown has a bit of pouffe making the front of this updo look attractive. Braids can be overlapped above the bun which adds to the look with a chic yet casual Indie vibe, making your client stand out in a crowd!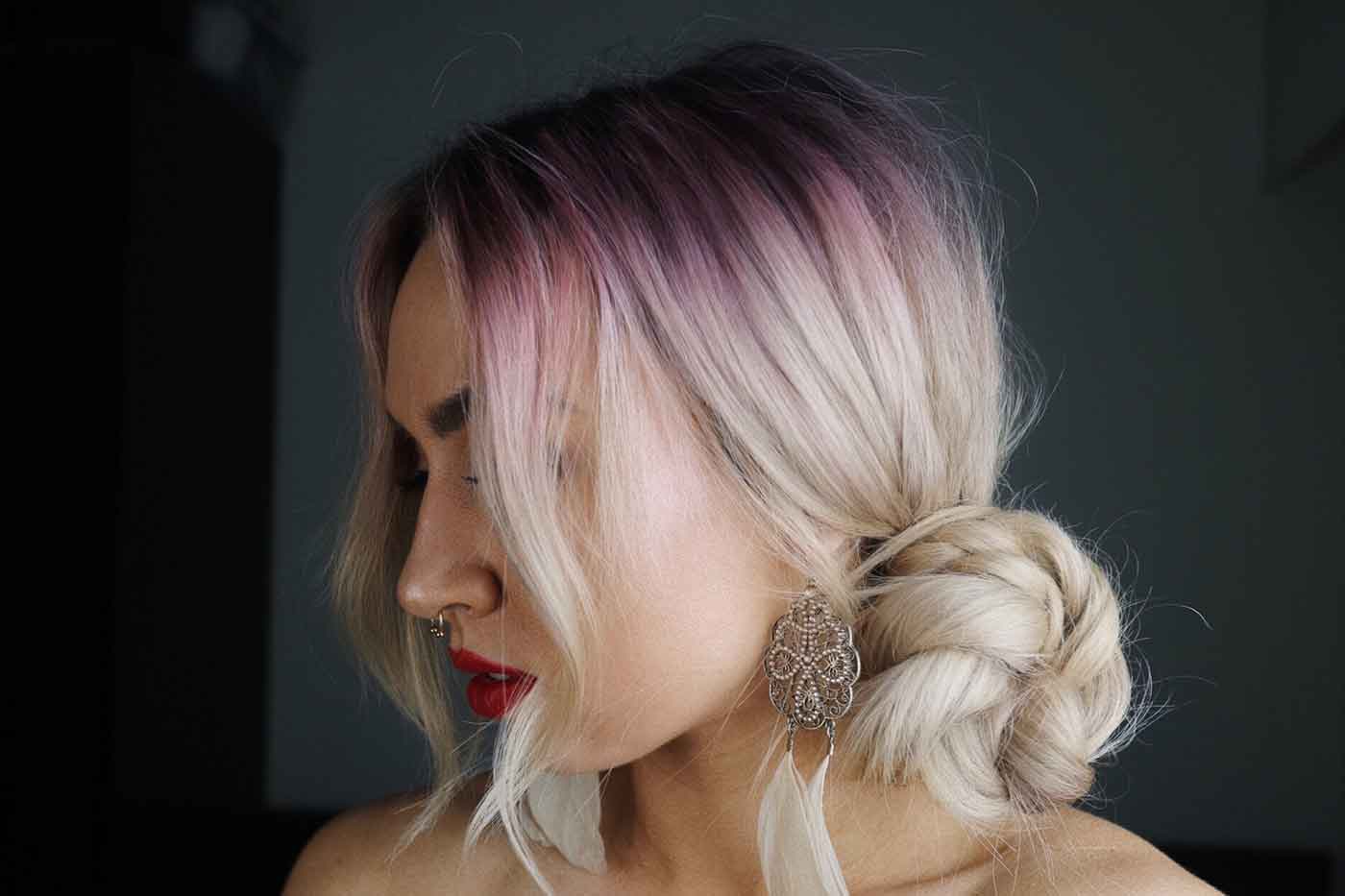 Sleek Folded Design
This one's the quickest, coolest and cutest updo when it comes to moving seamlessly from a day at the office to a night out with friends. The sleek folded bun is an elegant low side bun that anyone can rock in. The trick is to make strands as sleek as possible, using serum, wax or pomade to smooth out frizz and the style is ready to rule!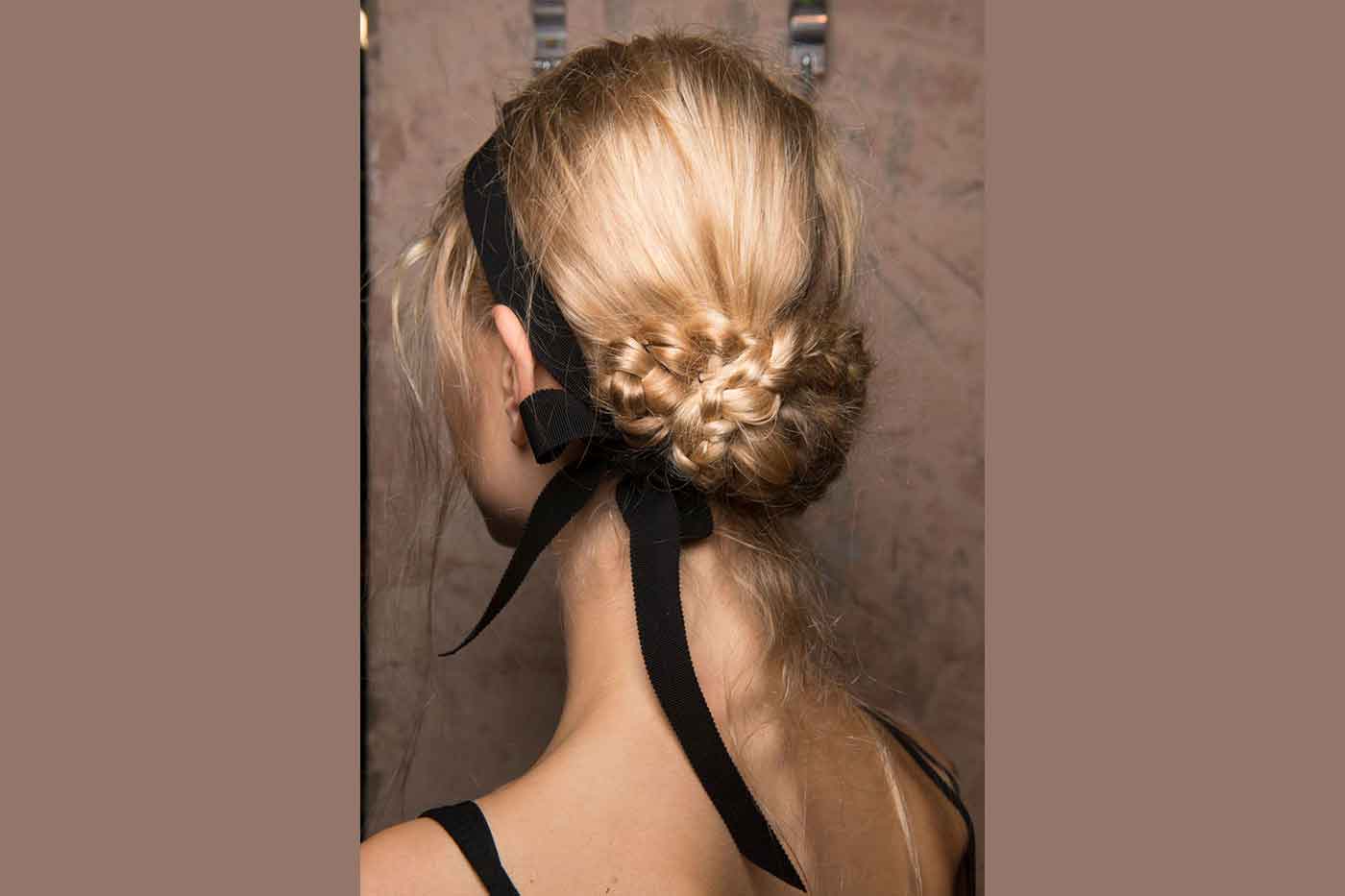 Professional Products for Summer Styling
Hair pomades and waxes are usually the most preferred when it comes to hair styling. Applying just the right amount can transform any limp hairstyle into a masterpiece be it a messy casual look, or a semi-formal updo. Take a look at some of the best products recommended for styling this summer.
Living Proof Molding Clay
This exclusive hair wax is fantastically formulated to not only shape and set hair, but
also to give it a fuller appearance. The clay adds a bit more control and dries down matte eliminating the crunchy look in the hair.
Redken Water Wax
Created with a water-based formula, the Redken water wax offers styling benefits for all lengths and textures. It's a medium-control pomade and does great job of defining texture, reducing static, split ends, and adds shine without leaving residue.
Aveda Anti-Humectant Hair Wax
For a perfect glossy finish, the Anti-Humectant Hair Wax from Aveda is a fantastic choice. Infused with the goodness of castor and rice bran oils, it's moisture resistant and does not weigh the hair down, and makes any upstyle look smooth and tamed.
Paul Mitchell Firm Style Dry Wax
One of the most versatile among hair pomades and waxes, the Dry Wax by Paul Mitchell works effortlessly for any hair texture. It is flexible, giving the best semi-formal summer looks. The product is power packed with softening agents and prevents the hair from damage.
Updos can never go out of style! Each season brings a new trend and one adds that extra twist to give it a new look and feel. These chic and easy up-styles will make them the choice of every client!