Announcing StyleSpeak's Annual guide to buzzing make-up, hair and couture trends for the dazzling bride-to-be this wedding season!
The most talked about and much awaited – Wedding Season has arrived and here's a lowdown on the best and latest trends. The brides in 2021 are bold enough to make daring choices when it comes to experimenting with their wedding outfits in terms of style, colour and design.
The 2021 bridal trends are all about embracing a twist in the traditional lehengas with intricate detailing and motifs, lightweight embroidery, color-blocked or contrasting tones and much more. StyleSpeak with the help of leading industry experts presents a comprehensive guide on bridal trends that are unique, elegant and a marriage between traditional and contemporary.
Skin Tone: Fair
MORNING LOOK
MAKE-UP
Base: Marc Jacobs Foundation, MAC select moisture concealer, RCMP loose powder, ears contour, Charlotte Tilbury highlight in gold bar
Cheeks: MAC cream blush
Lips: Dervish and pink plaid
Eyes: Goldmine and amber lights, MAC eye shadows
HAIR
Hair Colour: Red, Copper (Highlights or Global or both Light Red/Copper Highlights and global)
Hair Style: Open hair with soft waves
STYLING
Colours: Pastel pink, light-tinted rose, dusty blues, whites
Fabrics: Chiffons, lightweight embroidery, organza
Apparel: Embroidered gown, lightweight flowy lehenga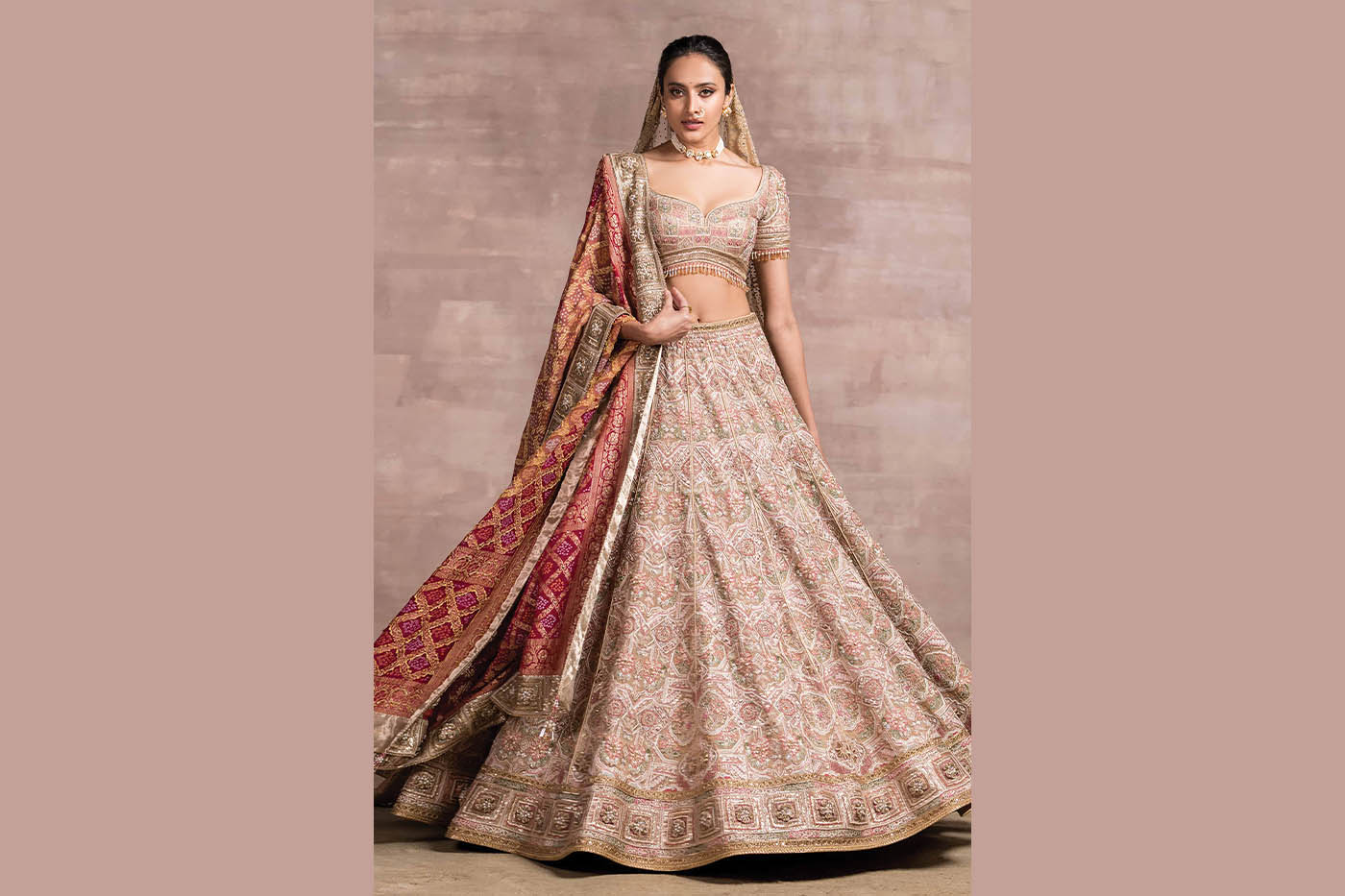 EVENING LOOK
MAKE-UP
Base: MAC Face and body, ears concealers, Laura Macier candle glow powder compact
Cheeks: Peachykeen MAC, Kryolan V21 Supra Contour and FS22 highlight
Lips: Spice MAC lip pencil, lust lip gloss MAC and lipstick ruby woo
Eyes: Smoked with carbon MAC Sketch MAC and eyeglass from MAC
HAIR
Hair Colour: Deep purple global hair colour
Hair Style: Textured bun/updo
Make-up inputs by Dr. Cherag Bambboat, Director-Chairman-Founder, Cherag's Magical Makeovers Pvt. Ltd.
STYLING
Colours: Ravishing reds, gorgeous golds, yellow
Fabrics: Chiffon and georgette
Apparel: Royal and grand bridal lehengas with intricate detailing like motifs, feathers, modern sequins
Makeup inputs by Dr. Cherag Bambboat, Director-Chairman-Founder, Cherag's Magical Makeovers Pvt. Ltd.
Hairstyle inputs by Najeeb Ur Rehman, Consultant for Schwarzkopf Professional and Kerasmooth, Ambassador for Godrej Professional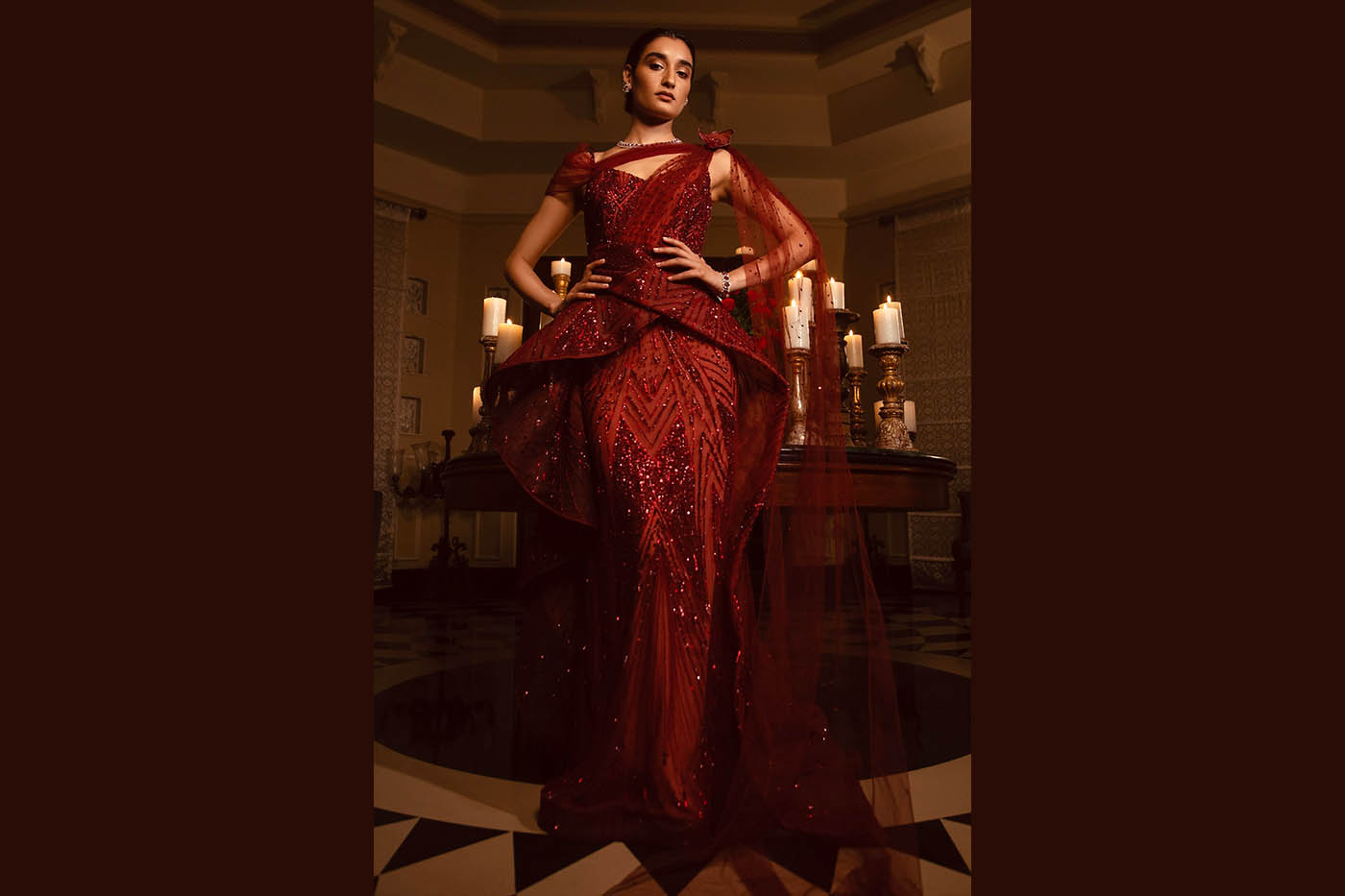 Skin Tone: Wheatish
MORNING LOOK
MAKE-UP
Base: HD Foundation, Airbrush foundation or any form, tone-on-tone well blended
Cheeks: Contour soft bronzing and peach tones of blush to blend in the skin
Lips: Coral shades in Matte, as Indian brides wear nose rings
Eyes: Soft gold and warm coral shades and kohl to give a soft smudging effect on lash line
HAIR
Hair Colour: Beige browns, Chocolate browns (Earthy tones) highlights
Hair Style: Clean polished ponytail
STYLING
Colours: Fuchsia red, orange, ombre tones,
Fabrics: Embroidered, georgette, satin
Apparel: Sarees, V-necks, puffy sleeves, double dupattas and dupattas-securing belts with lehengas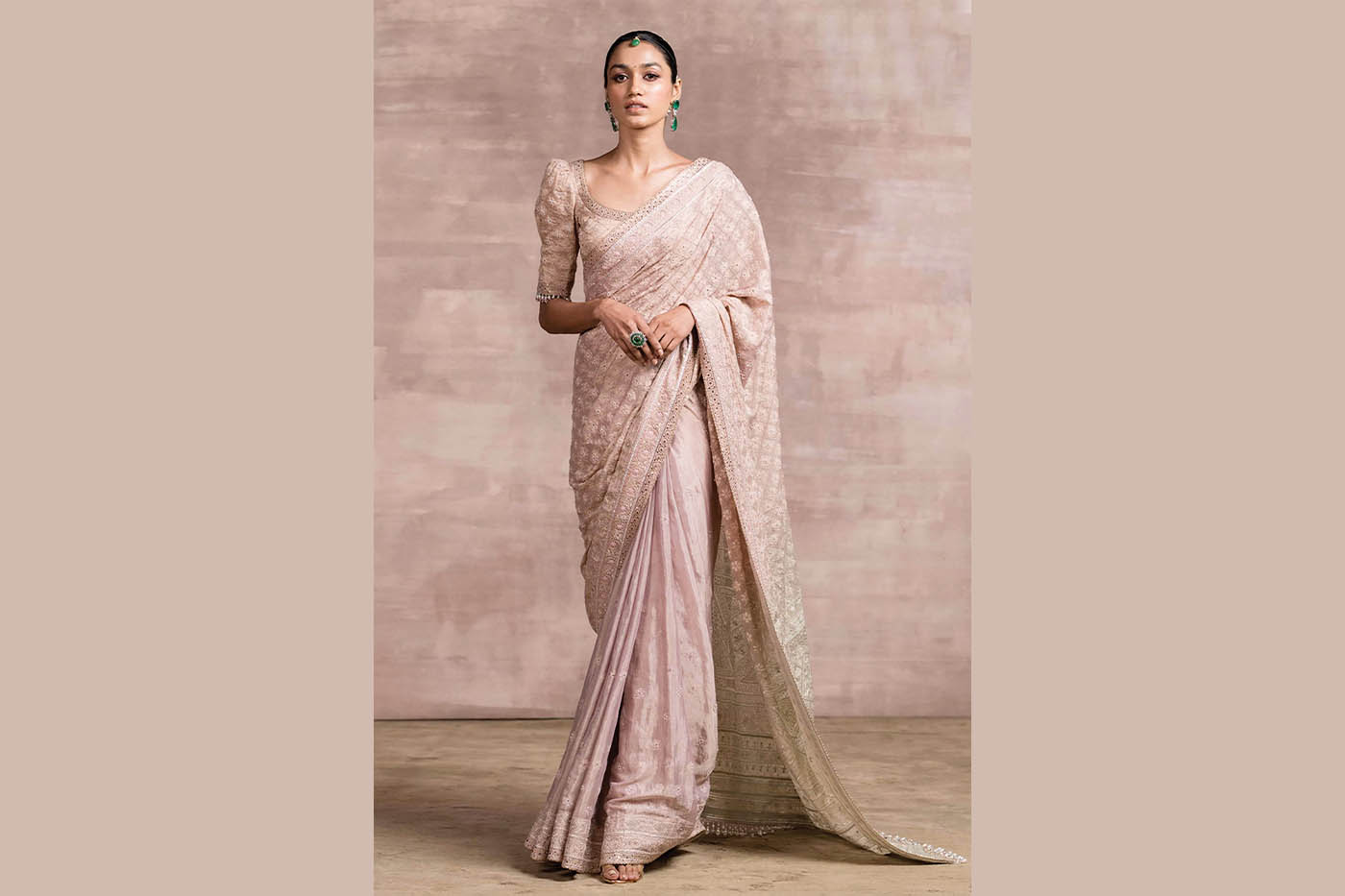 EVENING LOOK
MAKE-UP
Base: HD/Airbrush with dewy finish, adding some illuminator on T-zone areas
Cheeks: Pink and peach/ coral tones
Contour: 2 shades darker
Highlighting: 1 shade lighter than the skin tone to enhance eye makeup and to pop up the contour
Lips: Nudes in peach tone
Eyes: Smokey eyes with glitter, kohl on the and smudge under the waterline to give a glam look
HAIR
Hair Colour: Copper browns
Hair Style: French twist/bun
STYLING
Colours: Metallic shades of maroon, gold, pink; two-toned shades
Fabrics: Silk organza, silk, net
Apparel: Hybrid silhouettes, exaggerated ball gowns, bridal capes
Make-up inputs by Meerra Mevawala, Principal and Founder of Meerra's International School of Makeup and More
Hairstyle inputs by Najeeb Ur Rehman, Consultant for Schwarzkopf Professional and Kerasmooth, Ambassador for Godrej Professional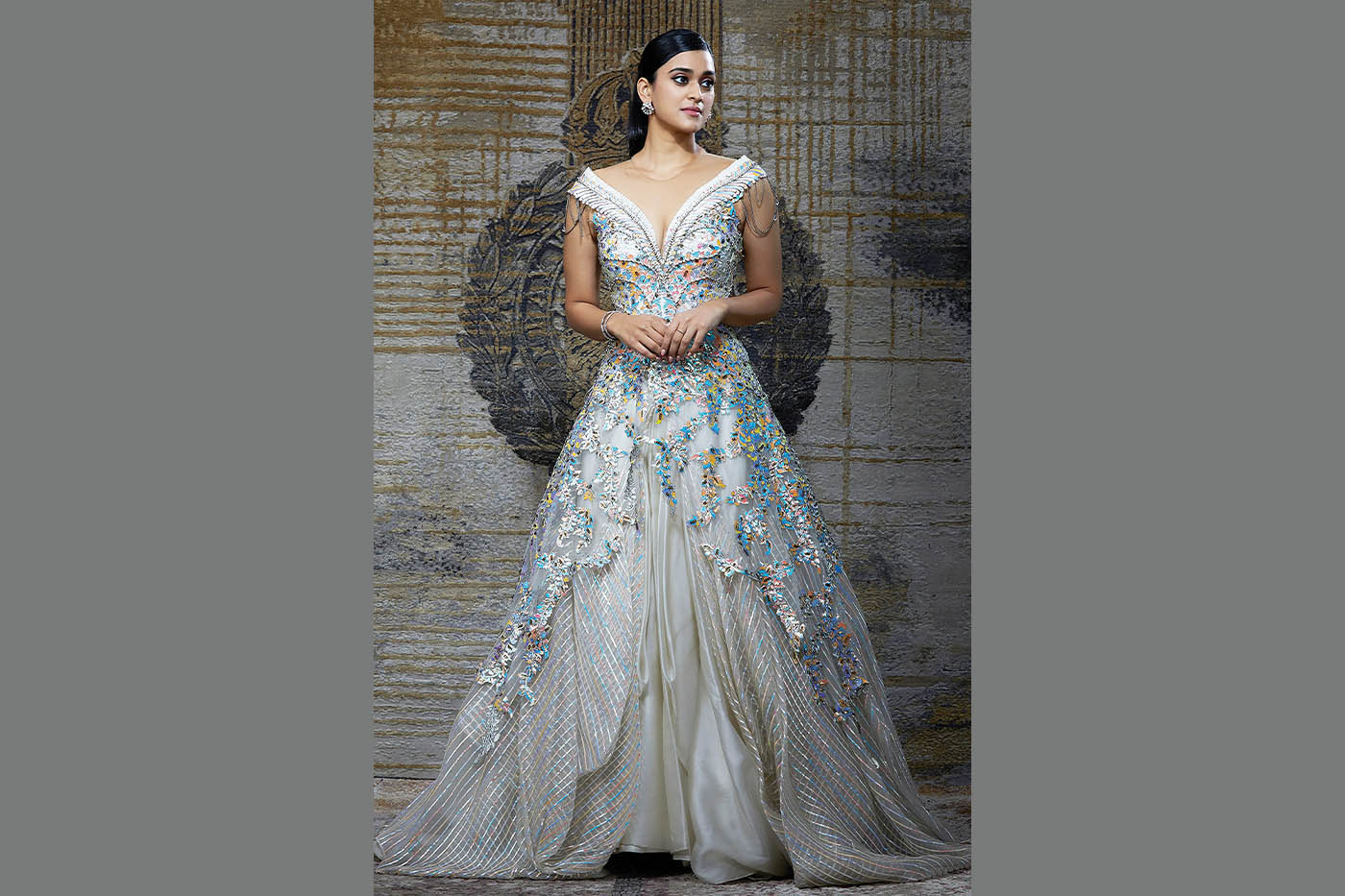 Skin Tone: Dusky
MORNING LOOK
MAKE-UP
Base: Natural fresh tones peaches and creme
Cheeks: Flushed coral tones
Lips: Peachy nudes
Eyes: Shimmery pearly tones earthy tones in rustic brick tones
HAIR
Hair Colour: Natural brown, Dark chocolate brown 1 level lighter than the natural base
Hair Style: Medium tongs or Hot rollers
STYLING
Colours: Light pastels, multi-coloured or contrasting shades
Fabrics: Georgette, lace with pearls, organza
Apparel: Longer or off-shoulder sleeves, skirts with crop top and jacket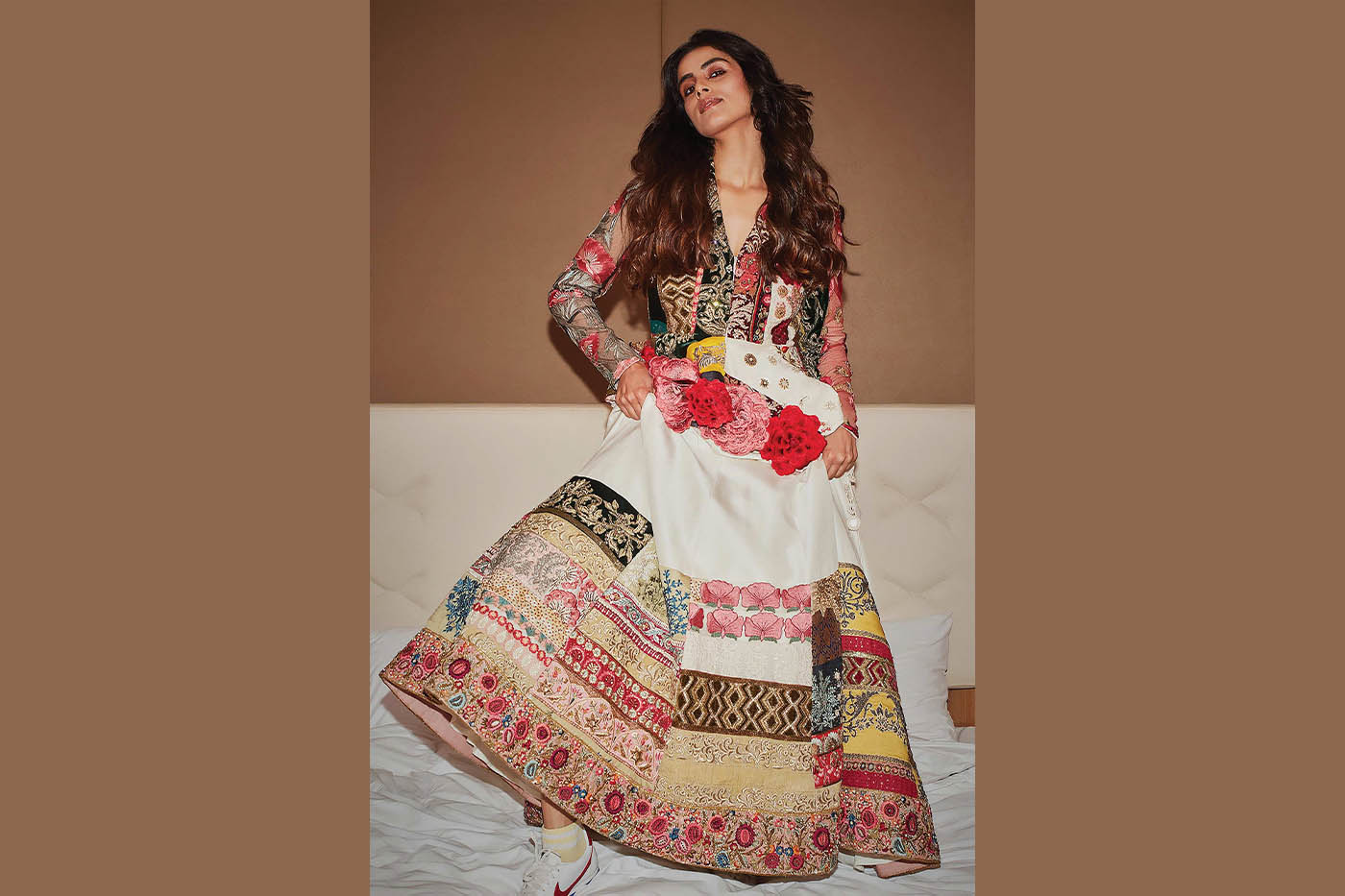 EVENING LOOK
MAKE-UP
Base: Highlighted and contoured creamy base
Cheeks: Well-sculpted cheekbones
Lips: Berry lips or burgundy tones wine red or garnet red
Eyes: Shimmer shine lids in halo eyes that look flirtatious
HAIR
Hair Colour: Deep purple on natural base for shine
Hair Style: Straight Polished-Ironing
STYLING
Apparel: Garnet gowns, Colour-blocked lehengas
Colours: Neutral shades, emerald greens, dark tones
Fabrics: Silk, sheer, lace
Make-up inputs by Ojas Rajani, Celebrity Make-up Artist and Founder Ojas Rajani Makeup & Hair Academy
Hairstyle inputs by Najeeb Ur Rehman, Consultant for Schwarzkopf Professional and Kerasmooth, Ambassador for Godrej Professional