All you need to know about using Paraffin Wax for an effective, relaxing and therapeutic mani-pedi treatments
There is more to visiting a salon than just grooming and relaxation. Your clients are looking beyond a makeover towards enhancing their hair, skin and nails to look and feel better than ever before. Of all the various services offered by a salon, hands and feet need the most pampering, and therapeutic services as they suffer the most from wear and tear.
Manicures and pedicures are synonymous with a luxury and enjoyable for clients. But there are some excellent reasons why you can make this more than just that. Hands and feet are prone to drying out and the feet, especially the heels, can harden without regular maintenance. The hands too are constantly being worked and collect dirt and grime easily. A good manicure and pedicure will not only exfoliate the skin removing the dirt and grime, it will also soften the skin.
But for more softness and care, a Paraffin Mask included in the procedure will do wonders. Paraffin wax has several cosmetic and therapeutic benefits and StyleSpeak has broken down everything you need to know about this softening treatment.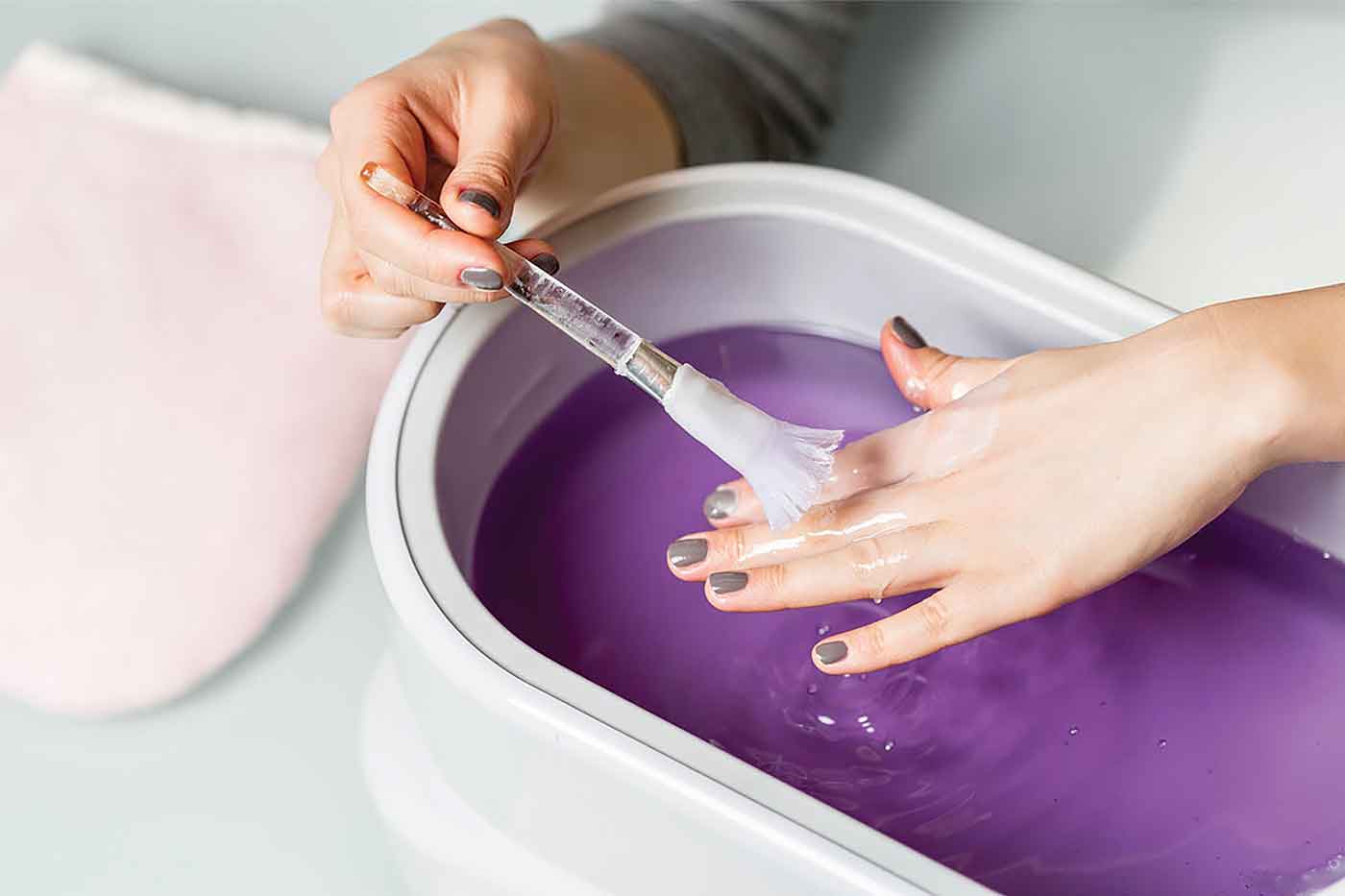 Here are the many benefits of Paraffin Wax:
Great moisturizer

Paraffin waxes contain a mixture of humectants and occlusives like aloe leaf extract, mineral oil, and lanolin that traps moisture in the skin as the wax hardens. As a result, it soothes the skin and makes dry hands and feet feel soft and moisturized.

Removes dead skin

Paraffin wax is one of the best natural exfoliating agents. The heat from the wax makes the skin sweat, which in turn removes the dirt and grime deposited on your client's skin. The result is healthy and soft skin. It also deeply cleanses the pores and prevents blackheads and acne.

Relieves muscle swelling

When the paraffin wax is warmed, the heat of the wax works wonders and helps to soothe muscular and joint pain in the hands and feet. This increases the blood flow, giving your client's hand a more youthful look. You can also add some essential oils in the paraffin to increase the soothing effect like: lavender or tea tree.

Therapeutic benefits

A Paraffin wax treatment has therapeutic properties as it relieves sore joints and muscles, thereby increasing the motion in the hands and easing out the symptoms of eczema, arthritis and other ailments.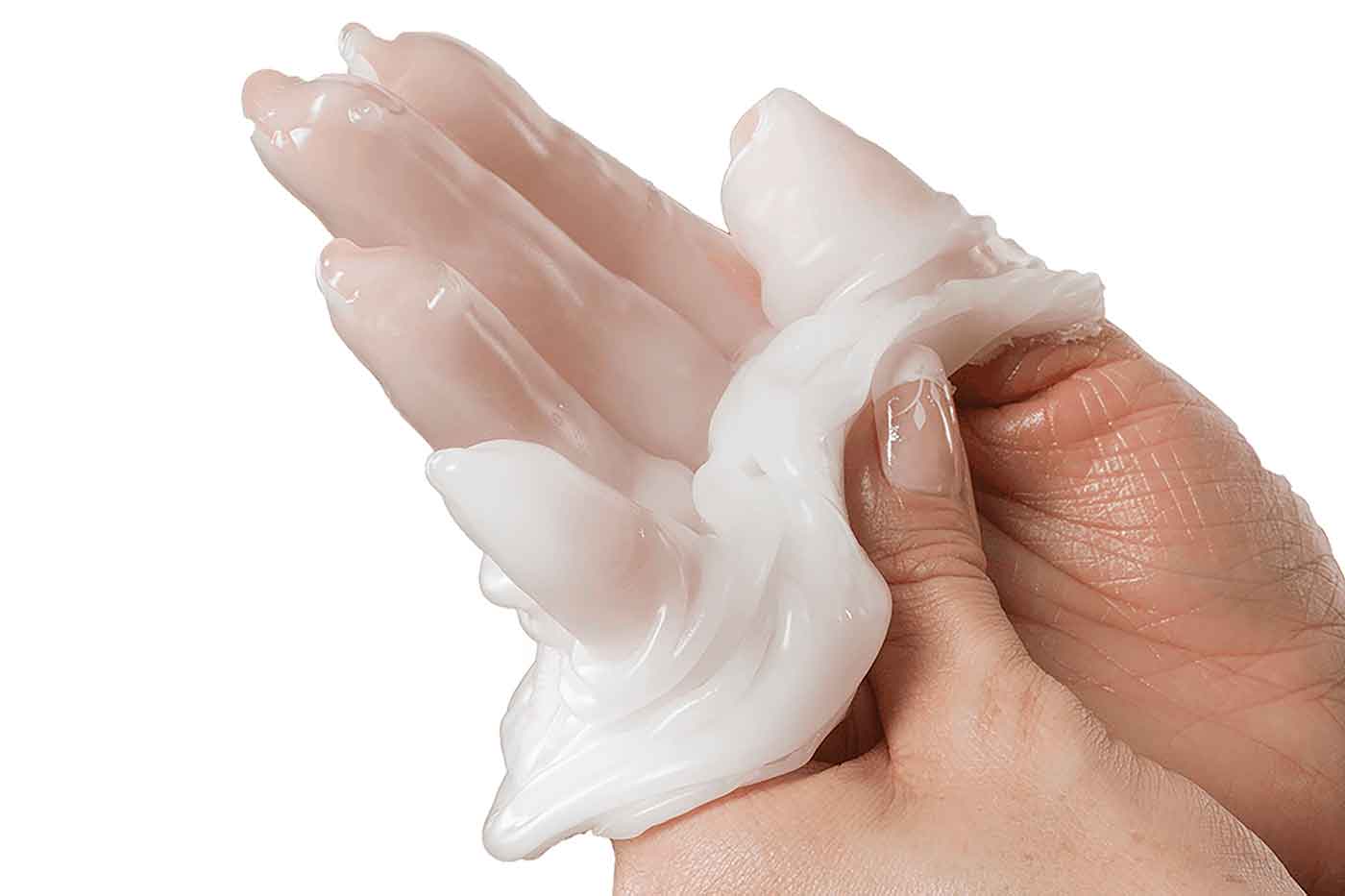 Is a Paraffin wax manicure safe?
You might get asked by your client's whether it is a safe treatment. While it's a completely natural emollient, for making the skin supple and soft, it
is not recommended for people with hypertension, diabetes or varicose veins. Also, skip the treatment if your client has super-sensitive skin and is prone to heat rash.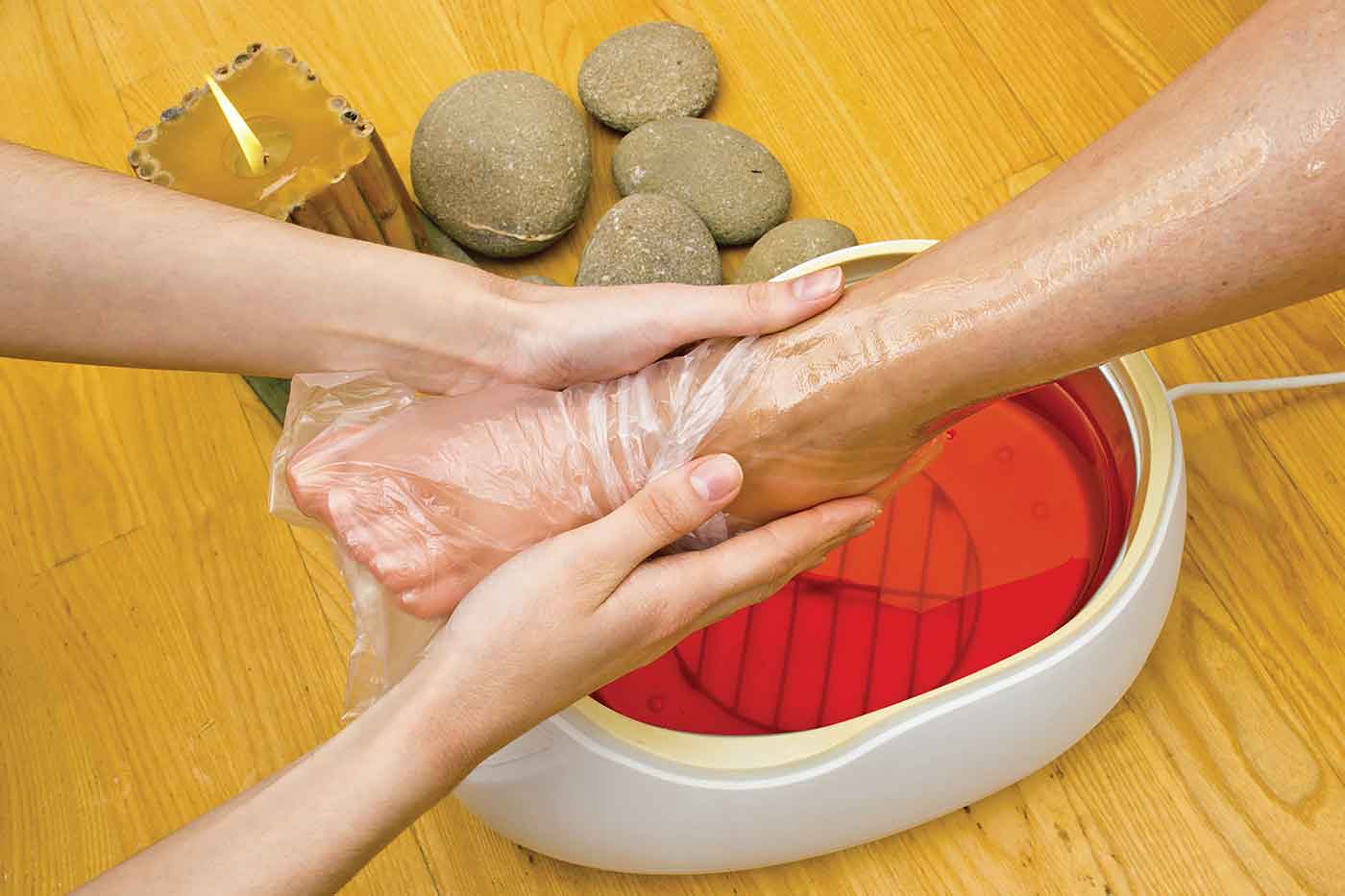 Burning the skin is the biggest risk with hot paraffin wax, so it is very important that you check the temperature before submerging your client's hands or feet in it. A comfortable warm temperature is always better than hot. Lastly, clients with existing skin irritations like rashes or cuts should wait until they are healed, before undergoing this type of treatment.
Sanitation related to Paraffin hand and feet treatments
To ensure proper sanitation, you must clean the client's hands or feet thoroughly before dipping them into the paraffin. Paraffin dip at the end of service, before polishing is advisable, because it will leave a lasting impression on the client and it is much more sanitary, since hands and feet are at their cleanest. Post the treatment, always dispose of the used paraffin.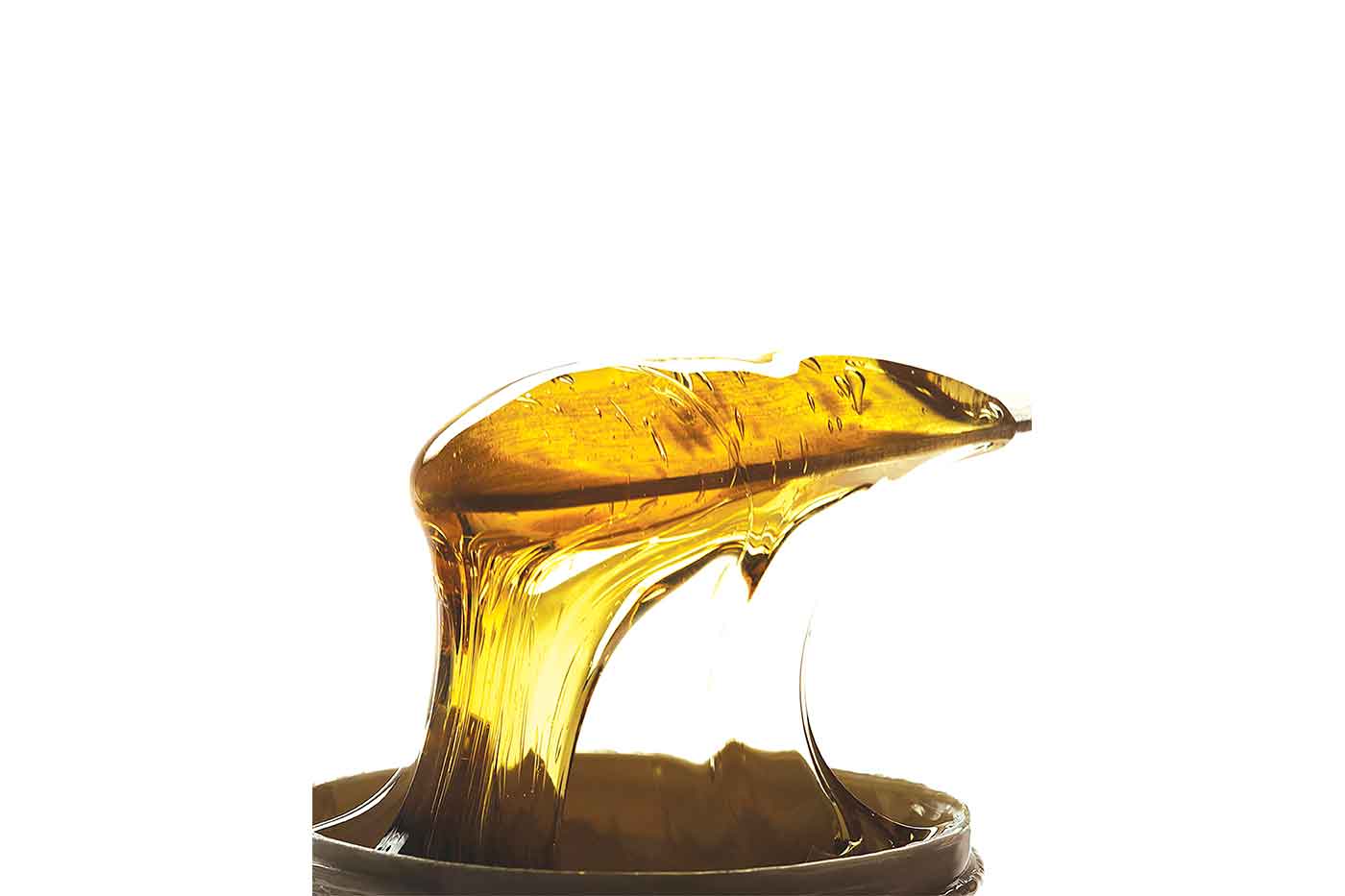 To ensure that the polish adheres to the nail after a paraffin dip, have the client wash their hands thoroughly, to clean the nail bed and to remove oils and moisturizers.
The difference between a standard manicure and one using paraffin wax
Most standard manicures focus only on the fingernails, which includes moisturizing the fingers and providing a brief palm massage. However, as you are well aware, these activities are usually designed to increase blood flow into the fingers, which help in enhancing nail enamel.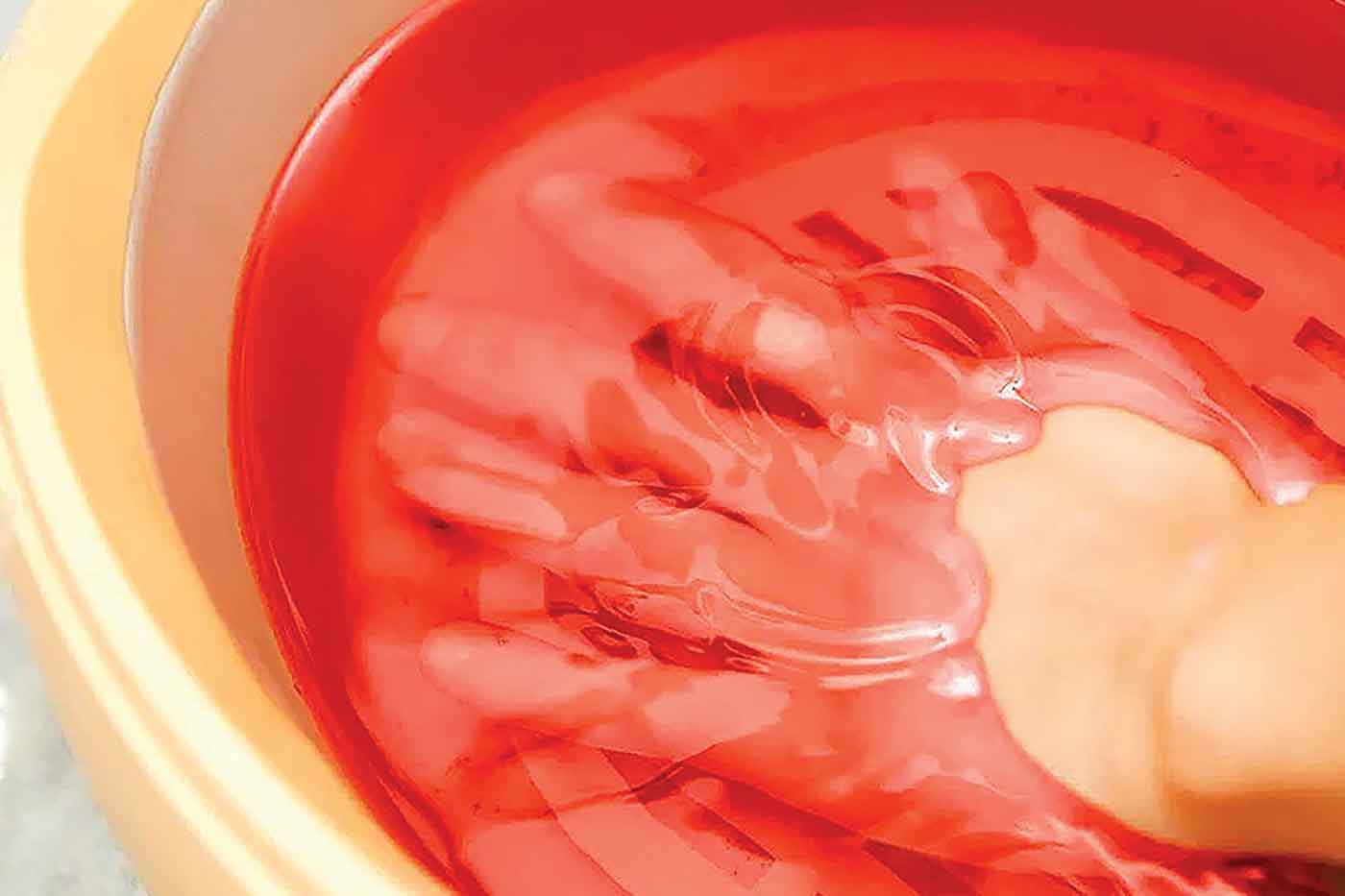 In a paraffin manicure, the health of the whole hand is a priority, and ultimate relaxation is usually the goal. The incorporation of the wax is typically considered a luxury, and this sort of manicure is usually among the more expensive offerings at salons and spas.
Conclusion
Paraffin wax is just a wonderful addition to the world of salons and spas, which help hands and nails like never before. This ultimate pampering experience is not just relaxing but also therapeutic in many ways. This wonderful treatment designed to relax, care and beautify their hands and feet will pamper your clients and bring repeat customers.