Grooming tips that will keep your clients' beards in top shape.
Grooming one's beard has never been easy. There are constantly new grooming products and styles to look out for. StyleSpeak has put together all you need to know to groom a flawless beard. Whether your clients are seeking to groom a full-grown mane or simply fine stubble, determining the type of beard is a must.
Let's look at the differences and how to care for them.
Straight beard
A straight beard has some distinct advantages, but there are also a few drawbacks to be aware of. Straight beards tend to have some thin spots. The way to fix this is to get the beard shaped to accentuate the strong parts of your client's beard.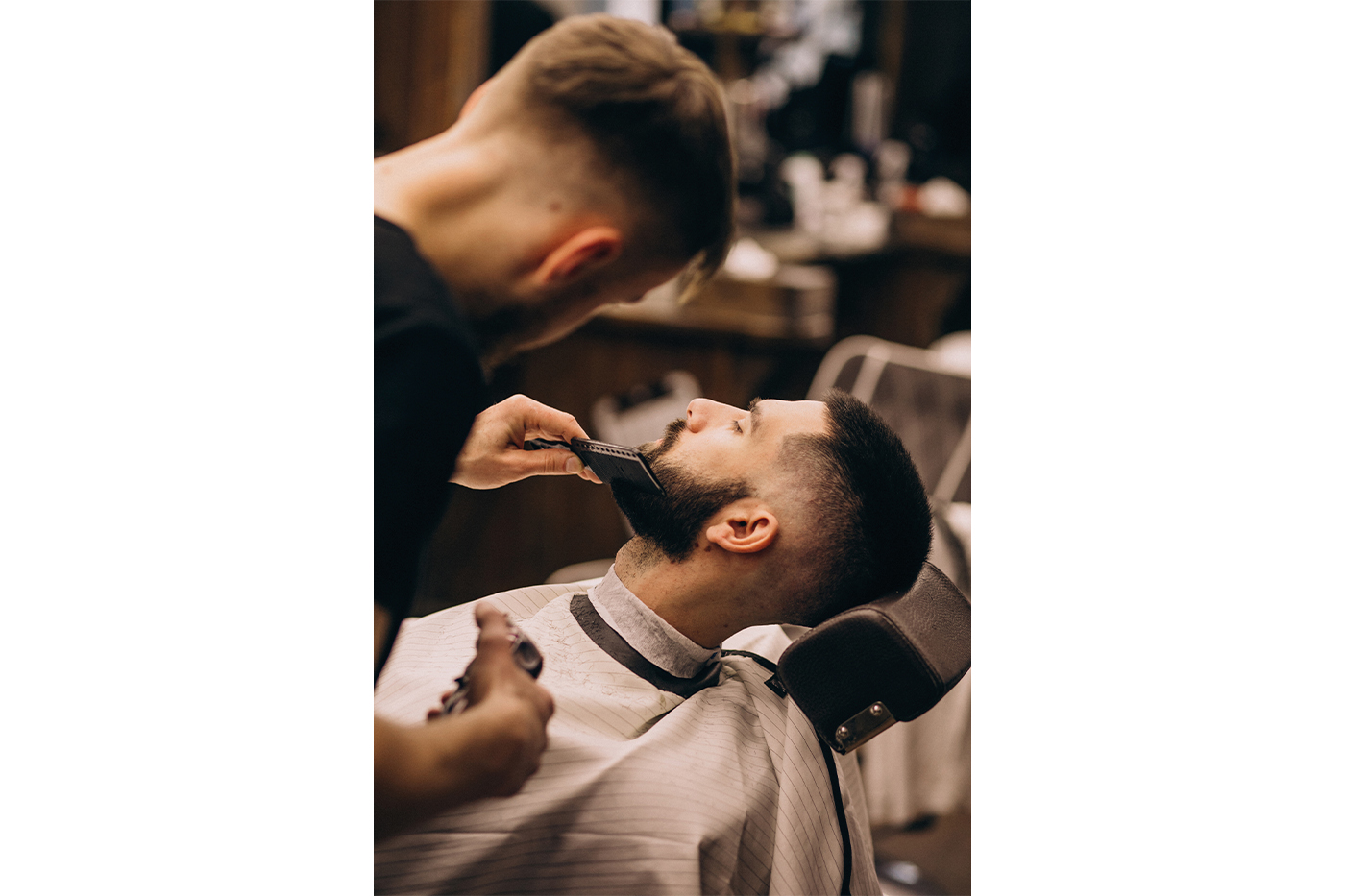 The Edge+ trimmer from Ikonic is powerful enough to give a professional-level cut. Powered by an easily chargeable lithium-ion battery to oomph the robust motor for over 60-minutes of cordless run time, this grooming essential will never leave your client's beard half-trimmed. With four attachments and efficient cutting lengths, this game-changer is pretty damn good at giving your clients a clean edge when they need it.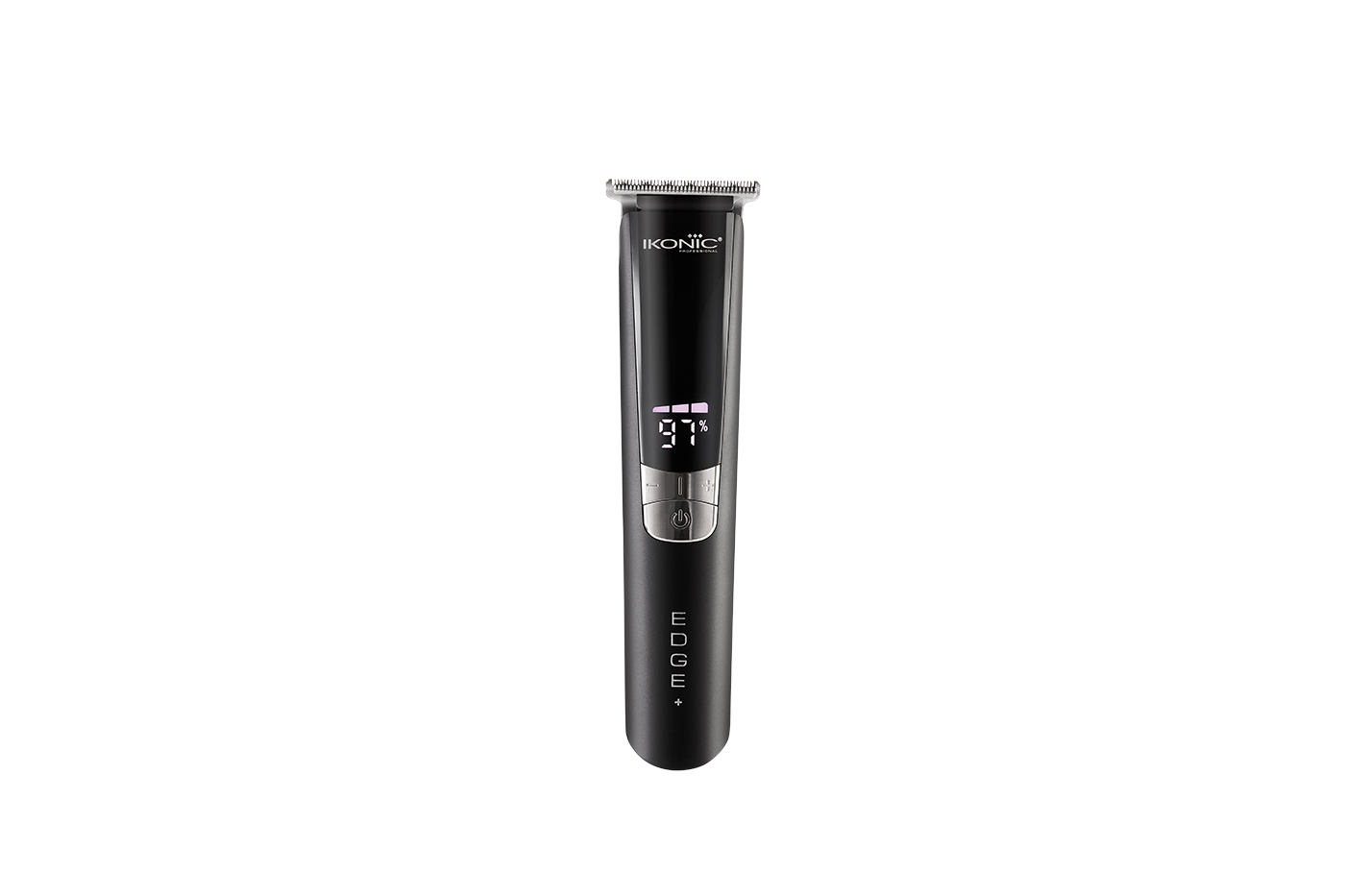 Look at the area on your client's face where the beard is developing as a rounded structure. Men have hair developing on their cheeks, chin, and neck. Not every section of the beard will be the same length as it grows downwards. The best way to take care of this is conditioning the beard properly along with the use of a beard comb instead of a beard brush.
Beardo's Compact Sheesham Beard Comb is made up of Sheesham (Indian Redwood) that protects your client's beard from environmental hazards through its natural regenerative properties. The smaller teeth of the comb efficiently untangle smaller beard hair with precision to prevent split ends.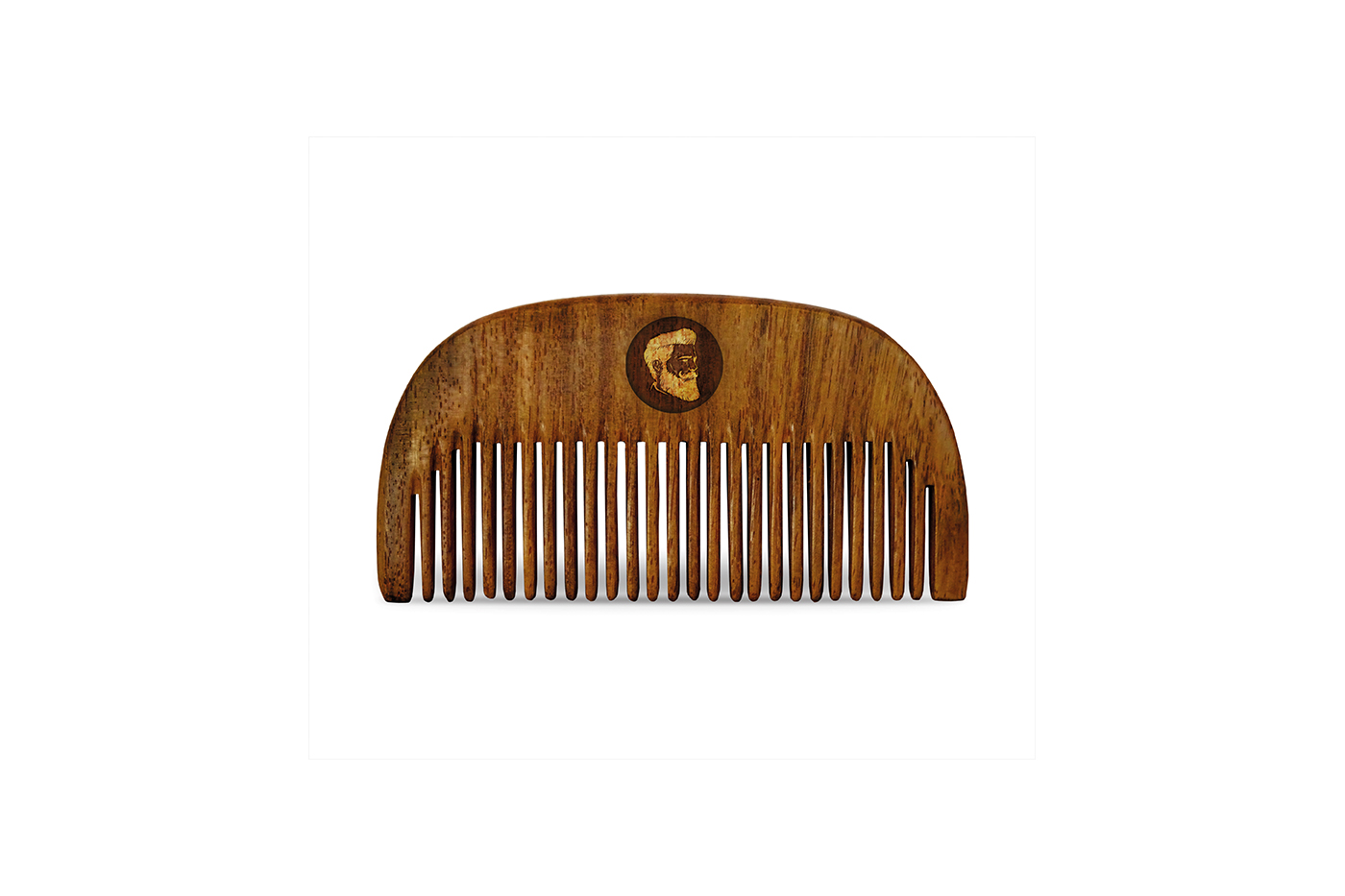 Curly beard
As curly beards help create a much thicker look, their upkeep is always a challenge. As the beard gets longer, it needs a lot more care as compared to a straight beard. Shampooing and conditioning is the basic requirement for looking after a curly beard.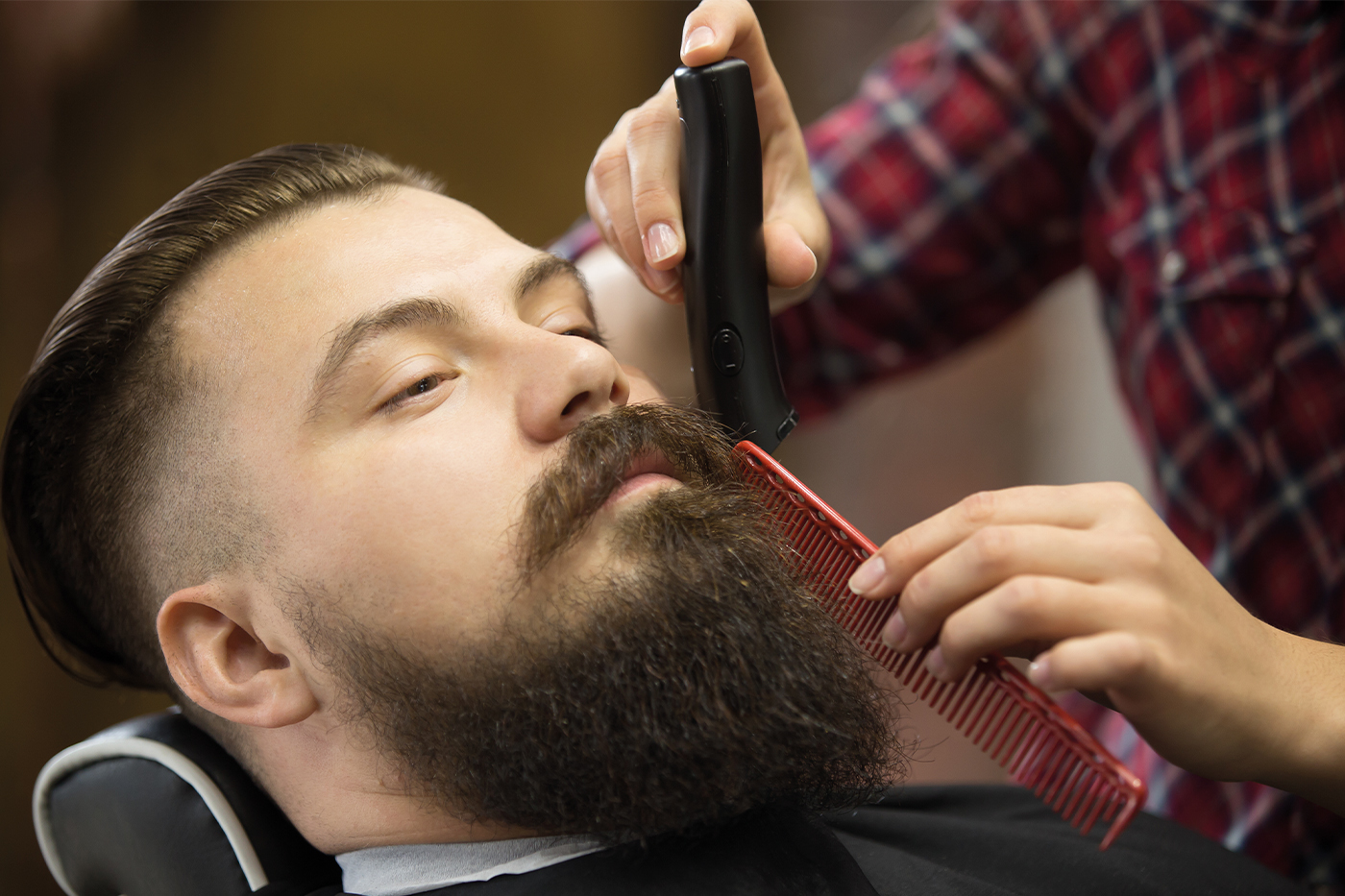 Barba Italiana's Rafaello Beard Shampoo balances the hydrolipidic film of the dermis. It is an innovative formulation without parabens, paraffin, GMO, SLS, SLES and silicones. It has natural oat extracts for cleansing. It is rich in nourishing and moisturizing substances suitable for beard care.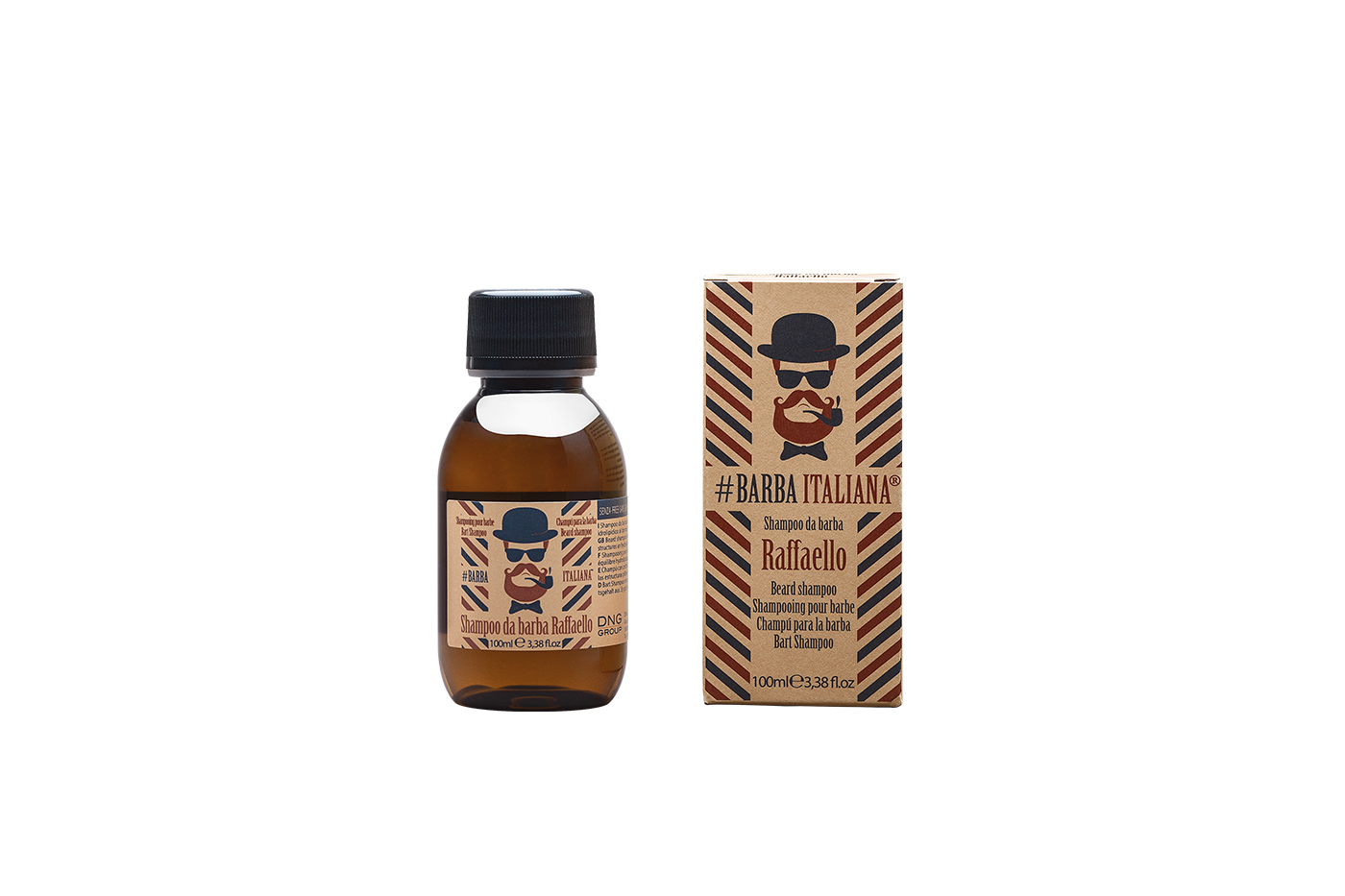 Brushing a curly beard will get rid of the unruly frizz giving it a more natural look. Beard hair responds better to 100% boar's hair bristles over nylon or synthetic bristles.
With a curly beard, the sebum produced by follicles can have a hard time getting to the ends because of the pattern of your hair. So, to define the curls, one can moisturize the beard with Barba Italiana's Tiziano Beard Oil. This beard oil also does the work of a conditioner and is made with essential oils of Grapeseed, Avocado, Argan, Palm and Macadamia. The Shea Butter and Vitamin E moisturize the beard and give it a long-lasting shine.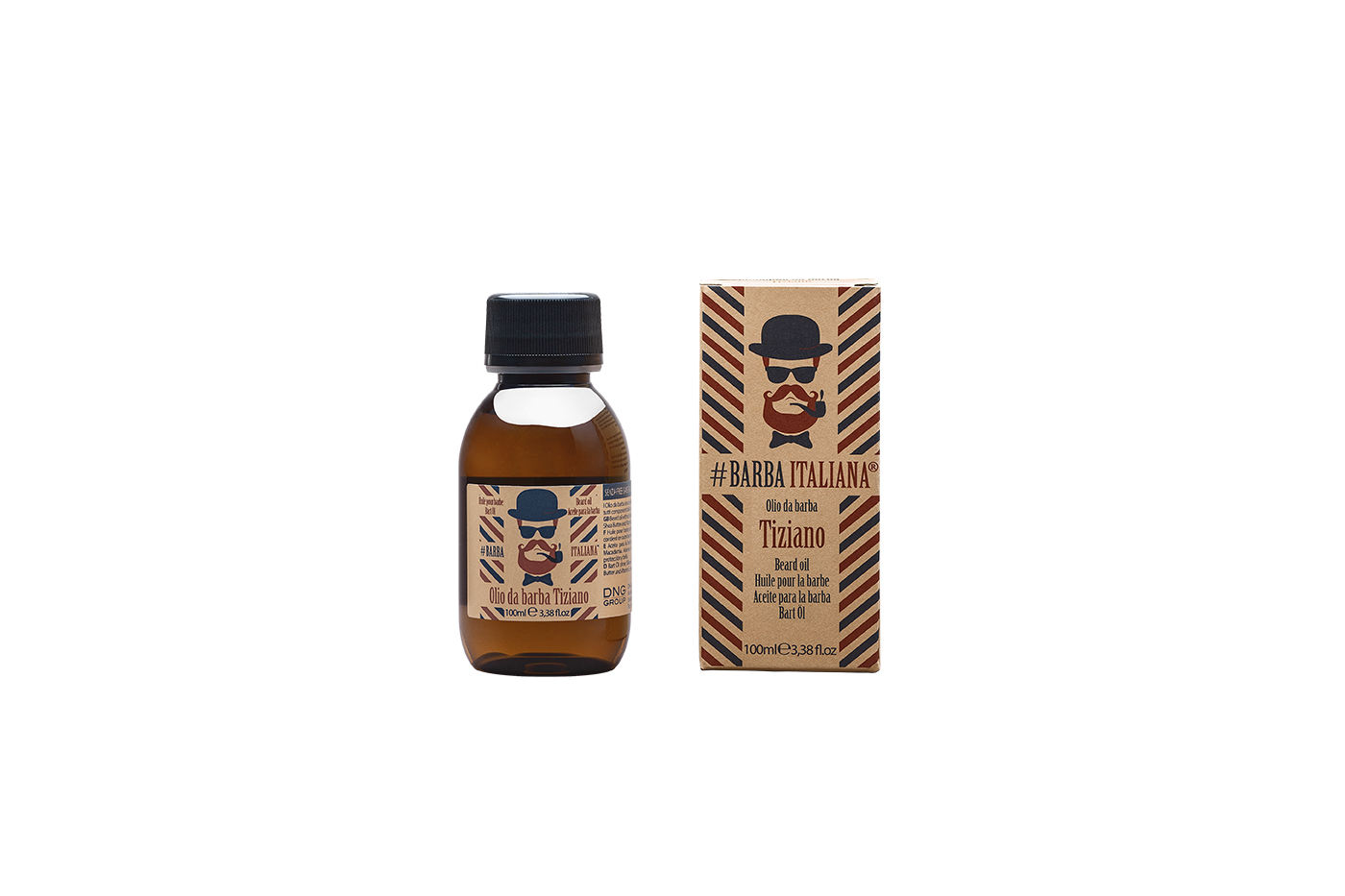 These products can boost that hydration level every time you wash your client's beard.
Go the extra mile while grooming
Trimming nose and ear hair is a crucial step in grooming that many men overlook. So go that extra mile and groom your client the perfect way.
Ensure you do not entirely 'remove' the nose hair while trimming as it acts as a dust and allergy filter. By removing all of the hair from these orifices, you are removing the first line of defence. So, aim for trimming rather than complete removal.
StyleSpeak got in touch with Bony Sashidharan, Diversity Ambassador, Schwarzkopf Professional India, Hair Expert and Juror HBS, Hair Competition who sports a magnificent beard himself, to get his expert opinion about beard grooming.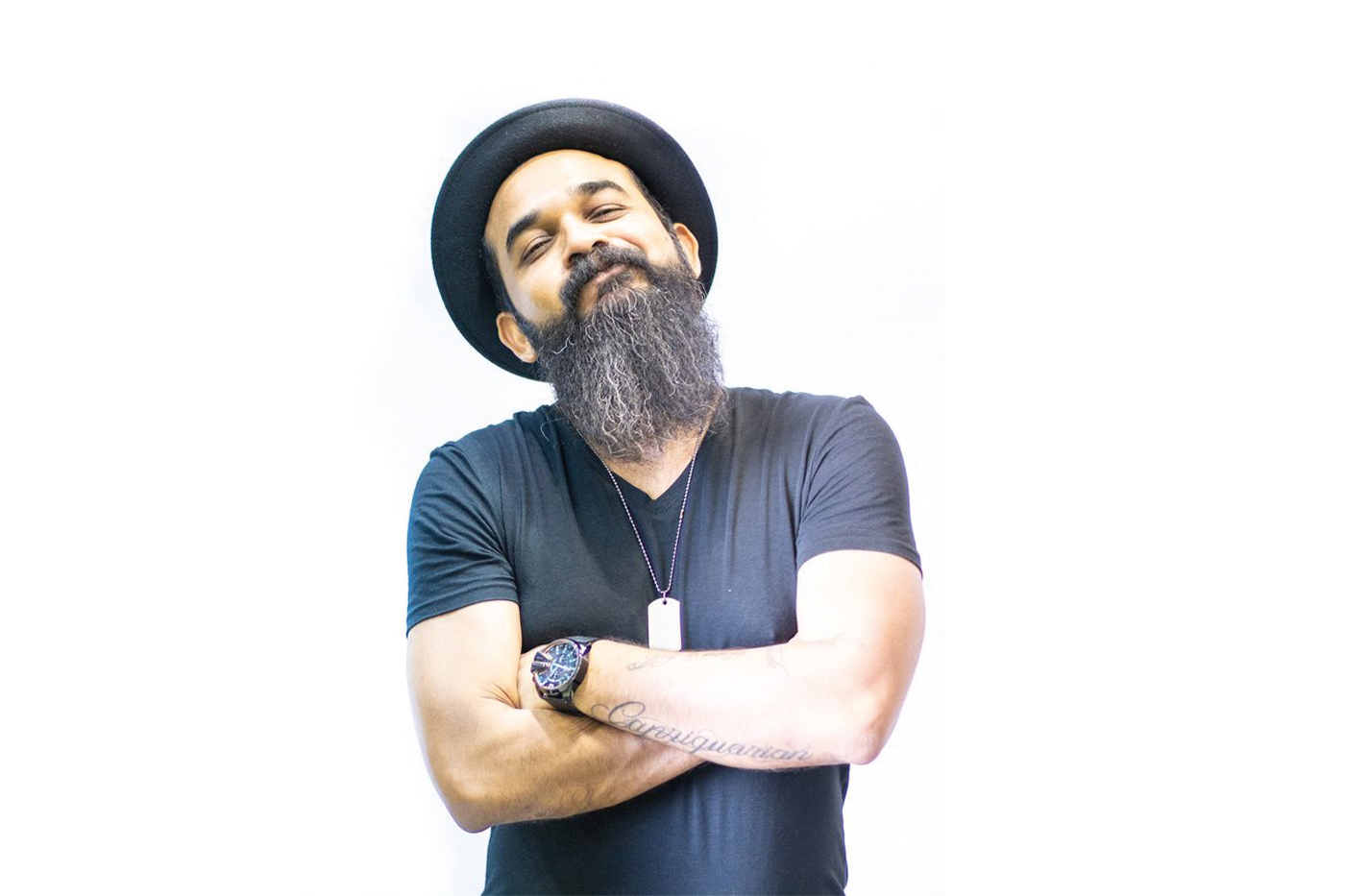 How often should one go to a salon for a professional beard grooming session?

Visiting a salon for beard grooming should be as frequent as your visits for a haircut. In fact, you may require a grooming session more frequently. Learning the tricks to manage your beard is critical if you don't want to visit the salon more frequently.

How can men deal with a patchy beard, what products can they use to manage it?

There are beard oils that help with the patchiness; however, it is really important to find the beard style that suits your personality. These beard oils will help but it is a slow process. Meanwhile, you can play around with the styles.

How do you style your beard?

I wash my beard first followed by some anti-frizz conditioner. Then a couple of drops of beard oil and massage that onto my skin to keep it hydrated. I blow-dry my beard with a wooden flat brush to keep the shine and frizz away and finally top it with beard butter as my finishing product.
From trimming to conditioning, you've got all the tips to take your client's beard game to the next level.