Give your client the perfect botox treatment with Tanino Protein Botox
WHAT IS TANINO BOTOX?
Tanino Protein Botox, is truly one-of-a-kind treatment which replaces the harmful chemicals with tannic acids. This treatment is more effective as compared to traditional Keratin & Protein treatments. It has a long-lasting effect on the hair, showing results even after several months. With its tannin-containing formula, Keratin proteins and Natural Amino acids, it beautifully transforms the hair making it straight, shiny and super smooth.
FEATURES OF TANINO PROTEIN BOTOX
Tanino Protein Botox treatment can be done on all types of hair, including metallic coated hair.
It repairs the hair, improves elasticity, prevents breakage and gives the hair a soft, shiny and straight look.
There are no harmful fumes or unpleasant odour emitted while performing the service hence the clients do not feel any burning or irritation in the eyes.
It contains blue pigments which neutralizes orange and yellow orange reflect and improves the vibrancy of the existing hair color.
The treatment can be completed with a same day wash.
The added advantage with Tanino Protein Botox treatment is that you can perform any hair color service on the same day as the treatment.
The treatment result lasts up to 65-70 washes (about 6 months).
WHY TANNIN PROTEINS?
Tannin protein is an organic compound extracted from the Rosemary Leaf. It easily binds to the keratin proteins of the hair to straighten and modify the hair on a molecular level without the use of toxic chemicals. Tannin has healing, anti-frizz, detangling and emollient properties. It contains omega 7 and helps to prevent split ends.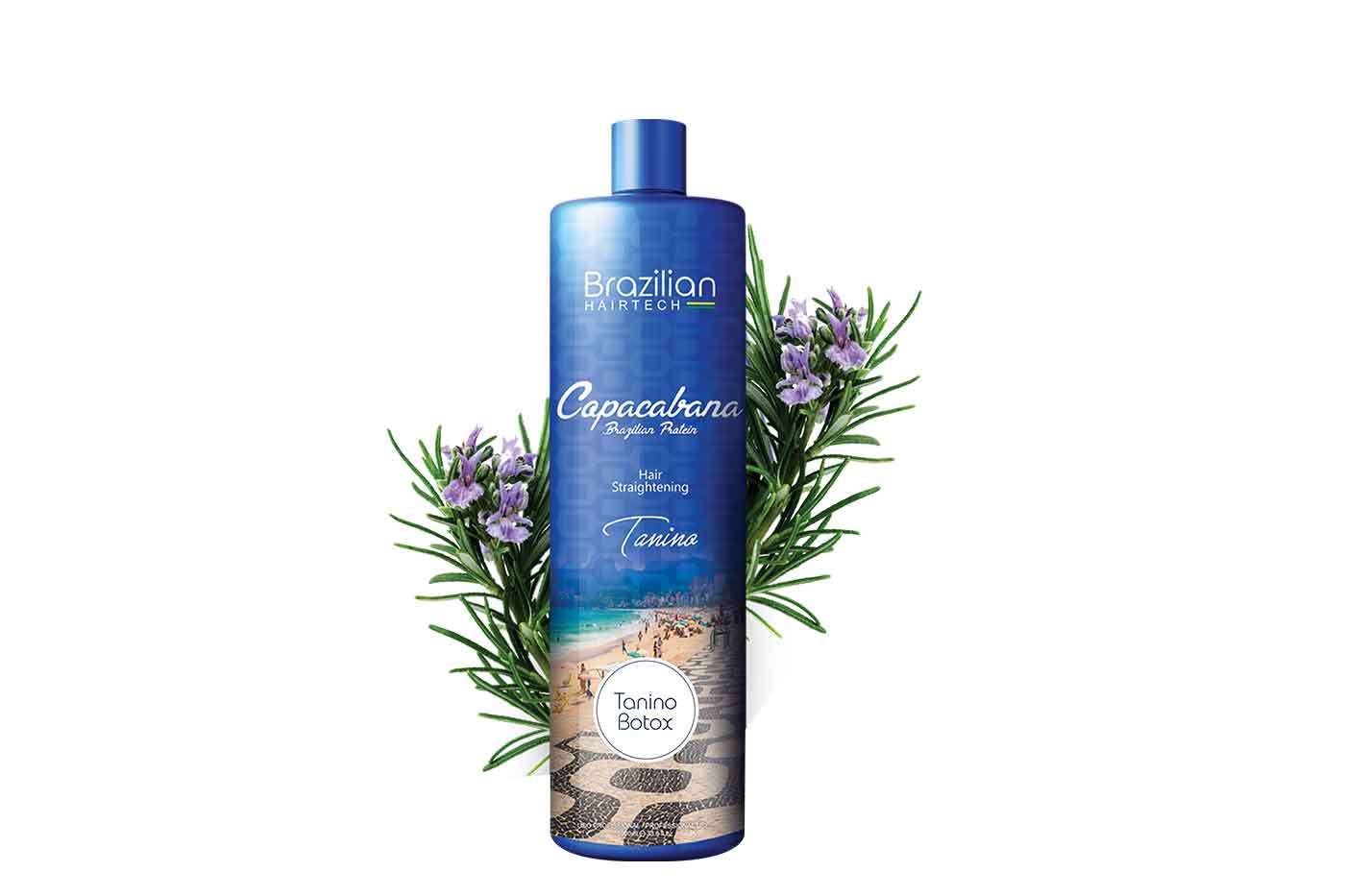 KERATIN PROTEINS
have acidifying properties which help to regulate the pH present in the hair strands leaving it more aligned and frizz-free. When heated, keratin protein fills up the open spaces in the hair cuticle making the hair stronger.
WHY NATURAL AMINO ACIDS?
Amino acids are nutrients that play an important role in hair development. Due to its high molecular weight, it adheres to the hair and gives it strength, improves elasticity and gives an enhanced texture.
A perfect combination of Keratin and Tannin proteins, the TANINO PROTEIN BOTOX treatment will give your client lustrous hair