Achieve Salon Quality Hair At Home
Aim to achieve salon like hair finish from the comfort of your home? Mr. Barber Ultra Straits Pro Hair Straightener is the advanced hair styling tool to get perfect hair straightening results.
Using cutting-edge technology, this straightener vouches for user-friendly features for an exclusive styling experience. Its additional safety features make it a perfect tool for clients who are always on-the-go or busy, and sometimes forget to turn off their styling tools.
Exclusive Features
This advanced Straightener offers the following features:
The straightener's customizable temperature range of 130 to 230 degrees Celsius ensures that heat can be adjusted to suit different hair types, achieving the desired result without causing damage
Even heat distribution and anti-static technology for silky smooth, frizz-free hair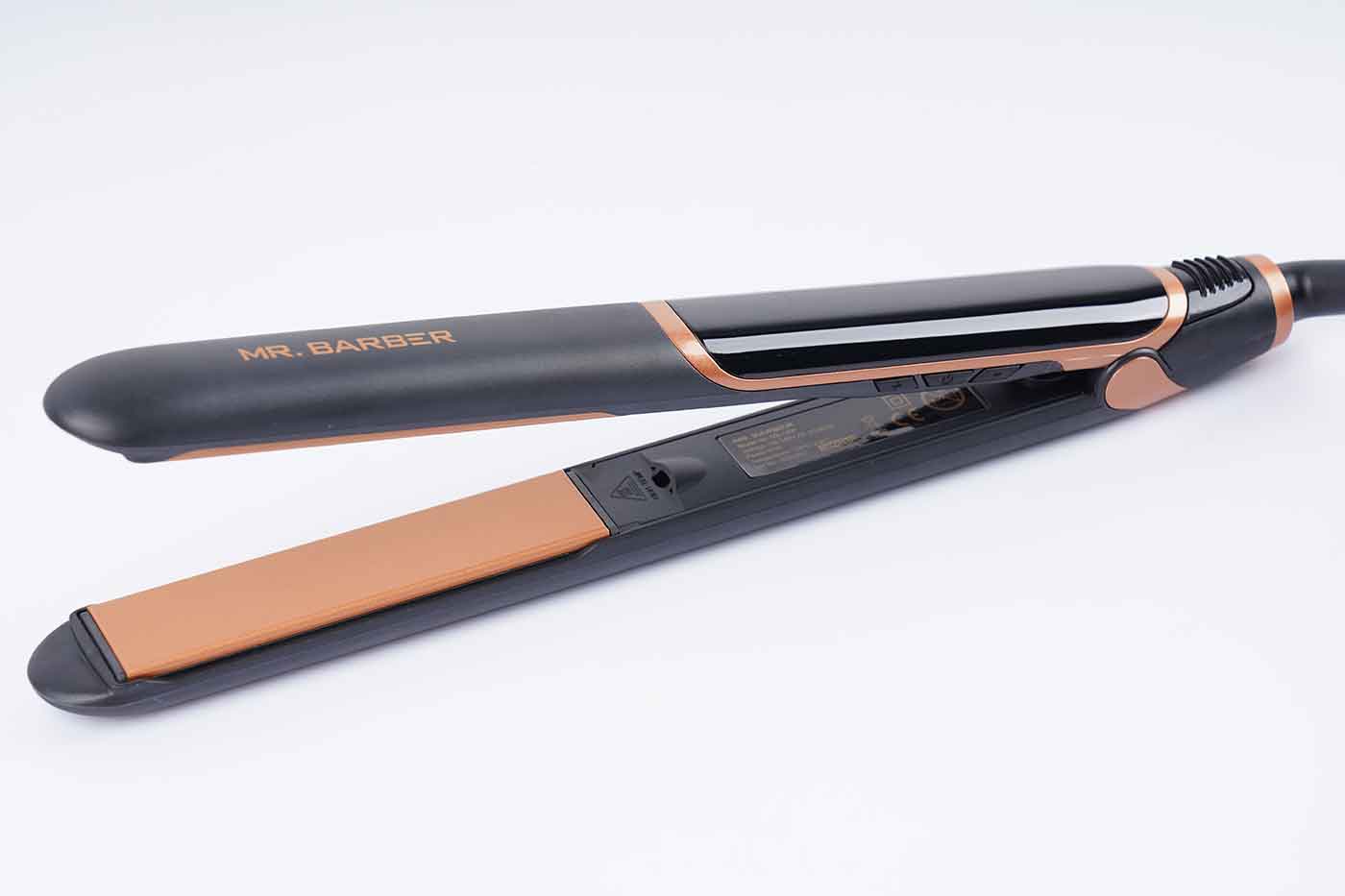 Safety Functions
The straightener has a 360-degree tangle-free swivel cord for easy styling from any angle
This cord helps to prevent tangling, which can be frustrating and time-consuming, especially when you're trying to achieve a specific style
The auto switch off function ensures that the straightener turns off automatically after a certain amount of time, preventing accidental burns or fires
The soft touch grip makes it easy to hold and use the straightener for extended periods, without experiencing hand fatigue
The LED display provides easy-to-read information about the temperature and status of the straightener, ensuring that quick and easy adjustment of the settings as needed.
The Mr. Barber Ultra Straits Pro Hair Straightener is a great choice for both beginners and professionals alike. Its advanced technology, customizable heat settings, comfortable design, user-friendly features combined with extra layer of safety make it a must-have tool for anyone who desire to straighten their hair without causing any damage and achieve salon like quality hair. So go ahead… Say goodbye to bad hair days and hello to beautiful, silky smooth hair with the Mr. Barber Ultra Straits Pro Hair Straightener.
For more information, Call on +918882800800,
Email at [email protected]
Visit www.mrbarber.in