Fight bad hair and scalp conditions with the natural goodness of shea butter
The Shea series by Beauty Garage is based on the moisturizing goodness of Shea butter. It is formulated using a high concentration of Shea Butter, rich in vitamins A, E, & F, amino acids, and keratin for ultra smooth, shiny, soft, and lustrous hair.
The distinct moisture retention series developed with mother nature's conditioner, comes with especially formulated Shea hair oil, Shea Butter. It helps reduce dryness and works as a natural heat protectant from heat damage. It fights dandruff and scalp irritation, smoothening frizzy hair while treating hair damage caused in the cuticle.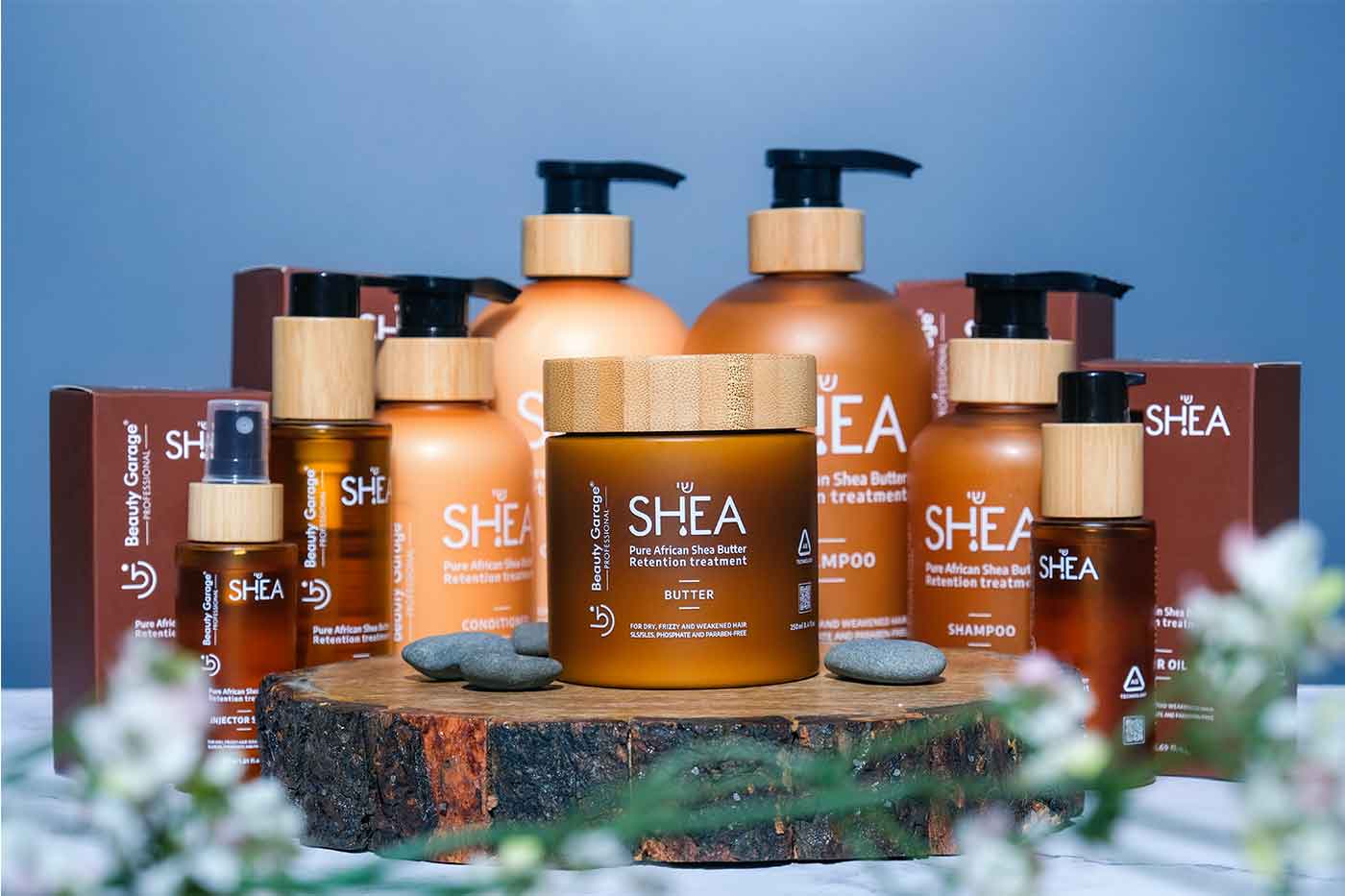 Beauty Garage's retention series employs a Liposomal (Phospholipids) and micro-encapsulated system (sustained release system), which allows the ingredients to get anchored to the outer part of the hair, penetrating the innermost layers of hair over several hours for their full release, even post-treatment.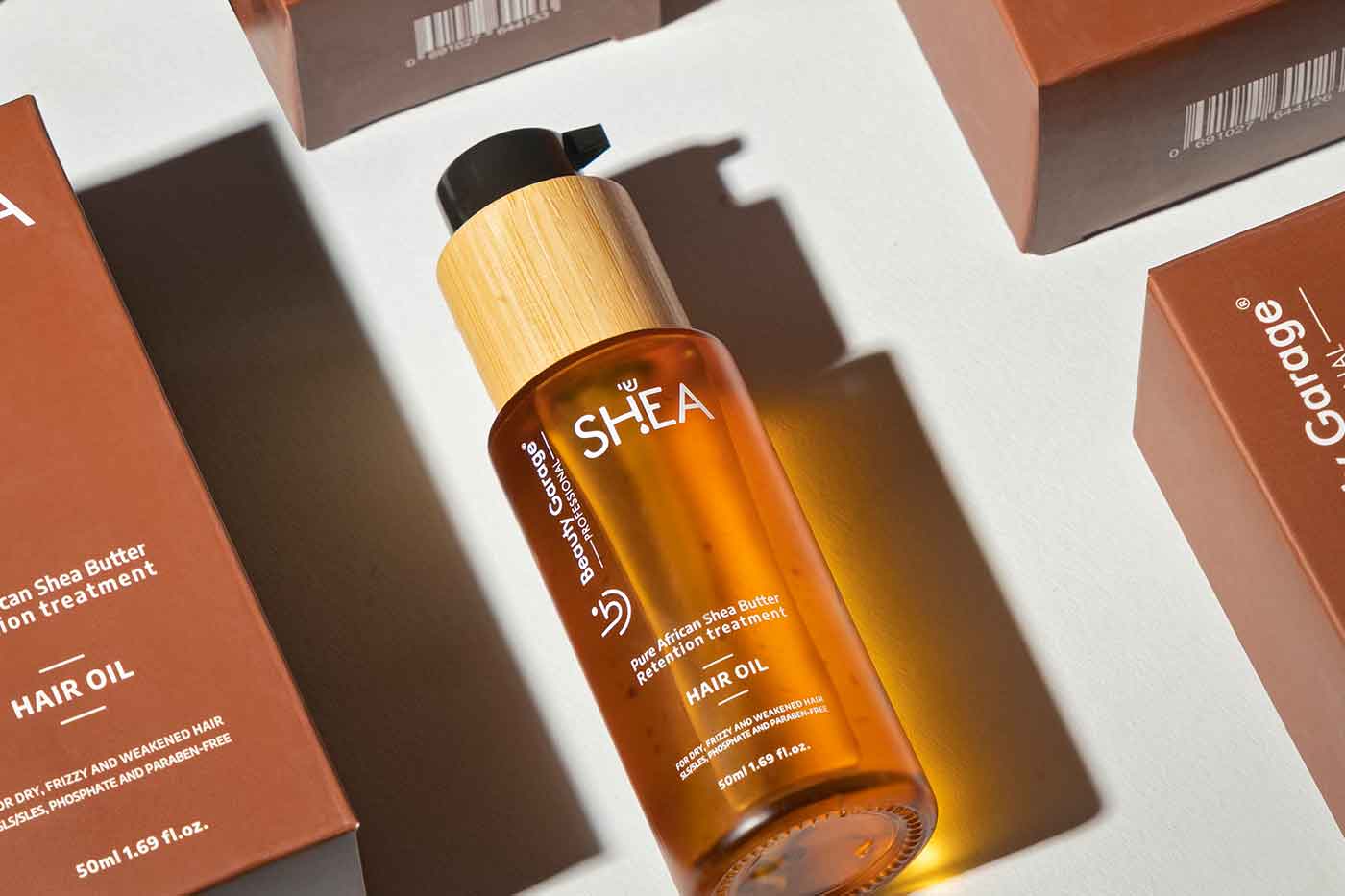 The Treatment
The treatment works with a targeted approach which anchors the Shea treatment to the damaged part of cuticles, restoring and repairing the damage. With Shea Retention, hair has a chance of reviving a crucial protein from the absorption of water. It helps retain or regain the 18-MEA layer, the essential protein in the innermost layer of the cuticle that keeps the wet hair from tangling and maintains softness and shine.
The Series
The Shea treatment series comes with a Shea Retention Shampoo, Shea Retention Conditioner, Shea Hair Butter, Shea Oil, and Shea Injector.
Shea butter and hair oil have the best formula amongst the Retention Series – the result of long, exclusive research and are naturally rich in keratin and amino acids. Beauty Garage's unique formula for flawless hair also contains special polymers which provide complex, intensive treatment for nourishing and repairing hair.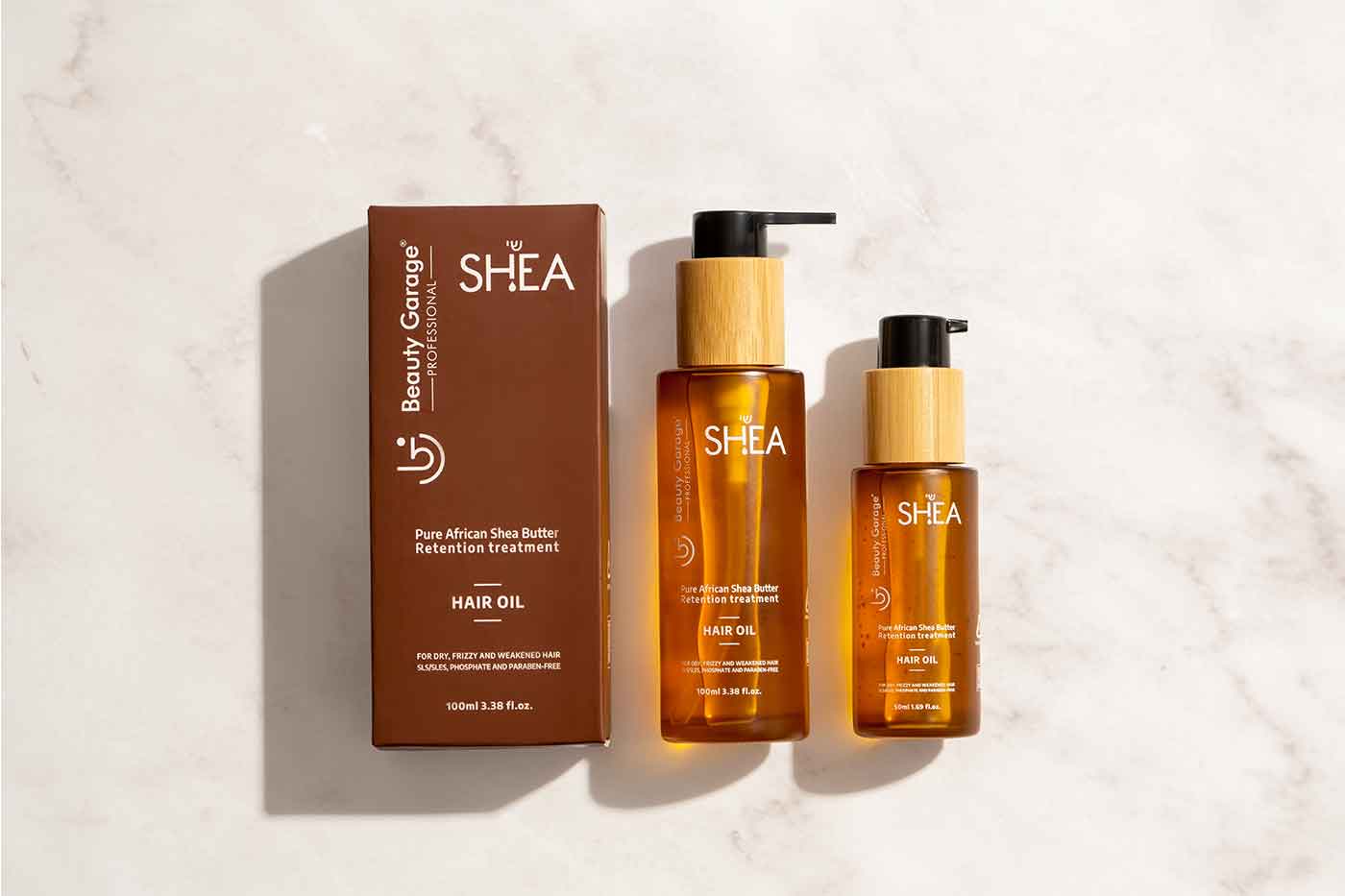 Shea butter

boosts the production of vital proteins for softening, nourishing, and strengthening hair

Shea hair oil

coats hair and leaves it silkily soft, shiny, and optimally moisturized, rejuvenating and repairing hair from root to tip.
Shea series comes with an eco-friendly bowl and spatula for efficient mixing and application, paired with a Shea heating cap that ensures proper absorption for smoothening, conditioning, nourishing, and moisturizing hair.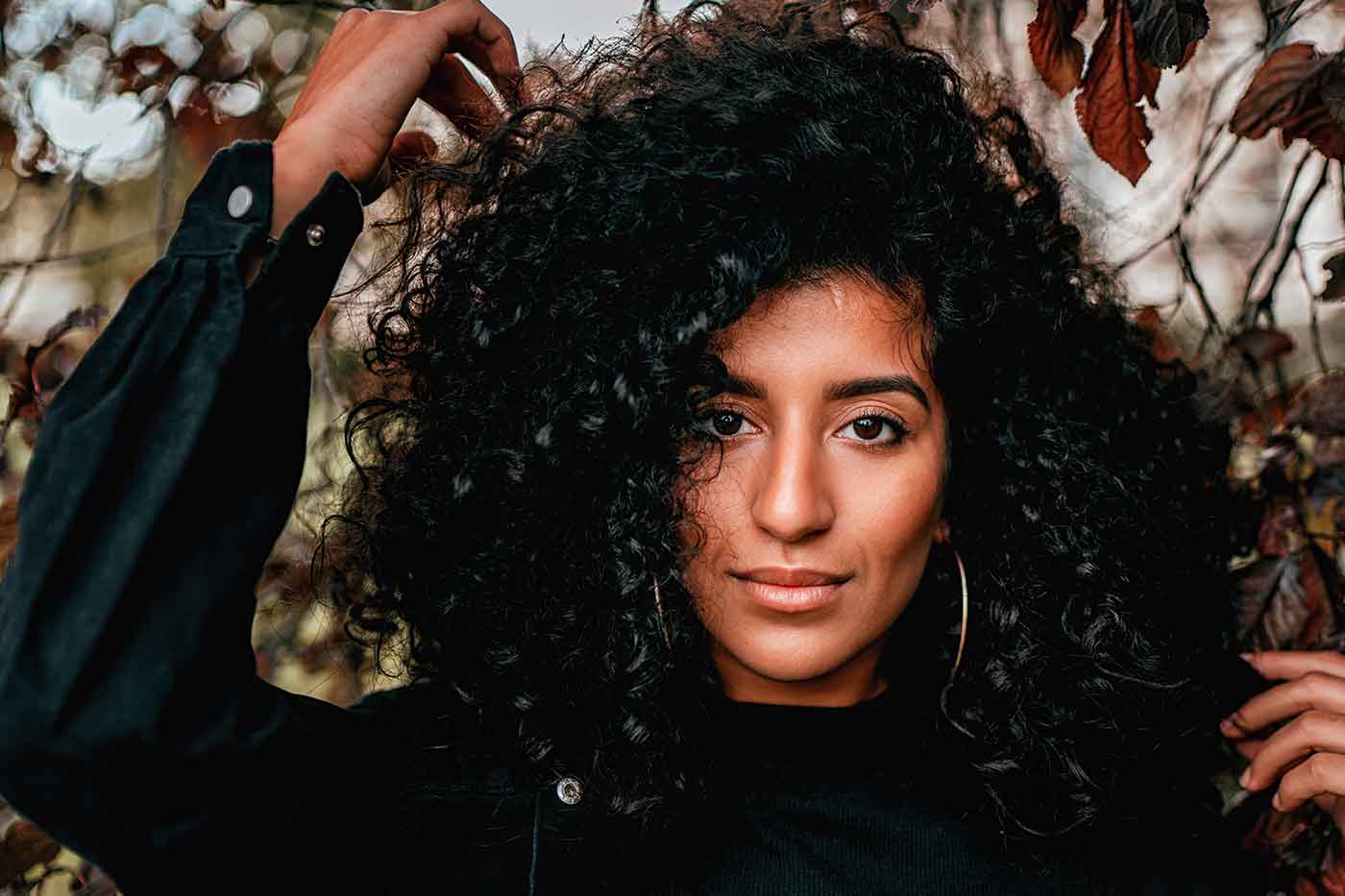 Email at: [email protected]
Visit www.beautygarage.in