What's new in the upcoming Cosmoprof Worldwide Bologna 2023.
After excellent results of the latest edition, with 2,20,057 operators from more than 140 countries andmore than 2,700 exhibiting companies from 70 countries, BolognaFiere Cosmoprof is gearing up for an edition in line with the expectations and needs of a sector in continuous evolution.
While Cosmoprof Worldwide Bologna2022 has been a fundamental step to restoring confidence in the entire sector, it was a great deal to have global brands and professionals participate in the event, highlighting it as a strategic observatory for analysing the current market trends.
Following feedback collected, the next Cosmoprof Worldwide Bologna is scheduled from 16th to 20th March 2023, the most suitable period fornew launches on the main markets.
Theareas dedicated to the supply chain and the retail channel of Cosmopack and Cosmo | Perfumery &Cosmetics will be active from Thursday 16to Saturday 18March2023 to concentrate theattendance of operators from abroad on weekdays. The pavilions of Cosmo | Hair & Nail & BeautySalon dedicated to the professional channel will open from Friday 17to Monday 20March 2023, towelcome both international distributors and operators of hair salons and beauty centres on theirdays off. BolognaFiereCosmoprof is all set to organize specific initiatives to approach the 54th edition,maintaining a constant dialogue with operators.
Meanwhile, the Cosmoprof beauty community is all set to gather all the benefits of global networking with the beauty industry through other events ofthe international network .
Cosmoprof Worldwide Bologna is followed by the 19th edition of COSMOPROF NORTH AMERICA from 12thto 14thJuly 2022 with a newformat, suitable for welcoming new industryplayers of the North American market. A new stage of the Cosmoprof network, specific for the Southeast Asianmarket – COSMOPROF CBE ASEAN is scheduled for September 15-17, 2022, inBangkok, Thailand.
Furthermore, COSMOPROF INDIA will be held from 6thto 8thOctober 2022 in the new Jio World Convention Centrein Mumbai. This edition will launch Cosmopack India, dedicated to the supply chain of the beauty industry.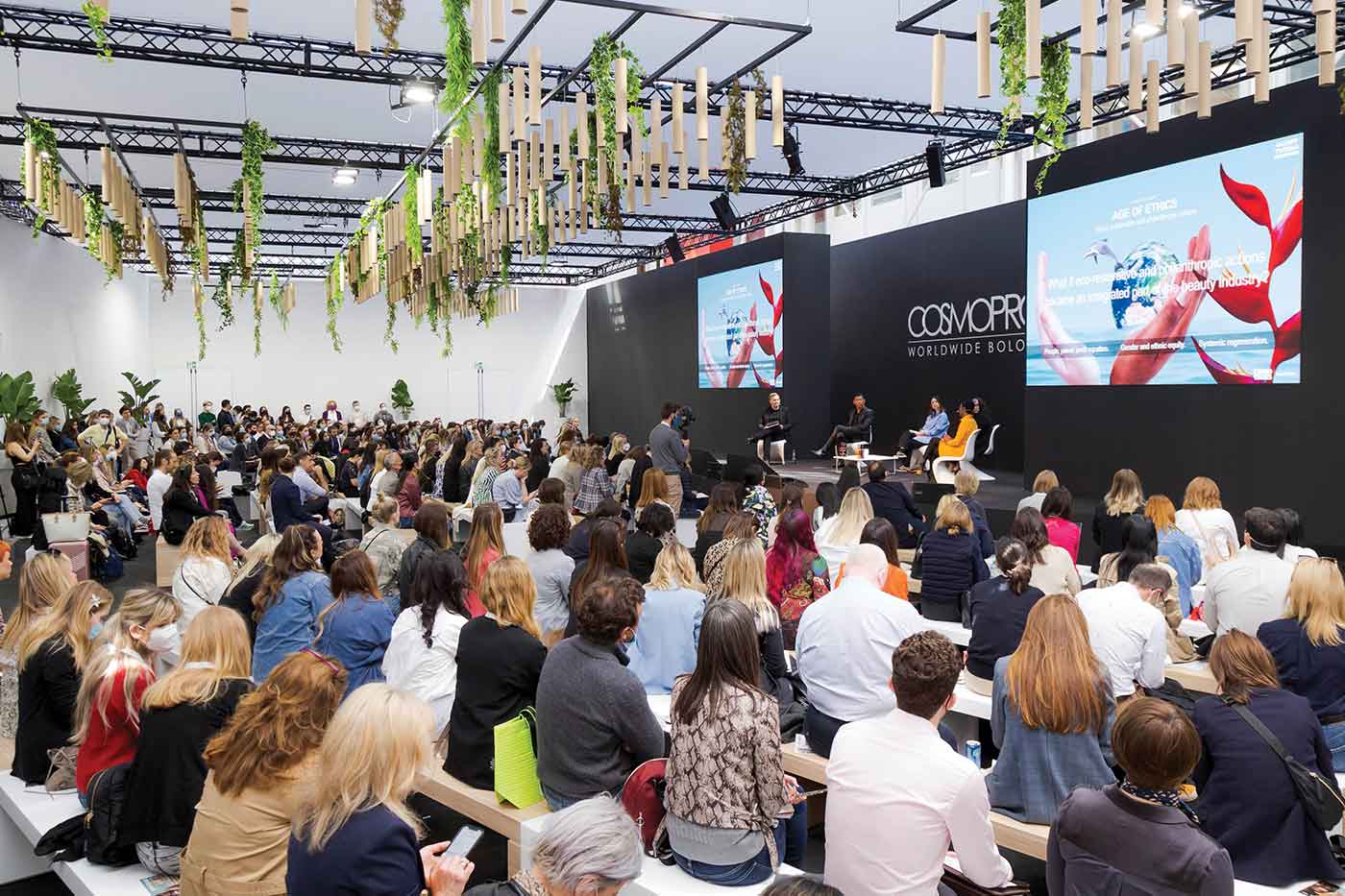 COSMOPROF ASIA on the other hand will be held in Singapore from 16thto 18thNovember 2022 at SingaporeExpo exhibition centre following the virtual event, Cosmoprof Asia Digital Week, from 27thJune to 5thJuly 2022.
While Cosmoprof Worldwide has a lot to offer to the industry in its relaunch – a much more conscious approach towards sustainability and safety. The new projects being planned keeping emerging beauty markets in consideration.