Floractive Professionals' innovative Bio BTx gives your client's hair an all-natural nourishment
DWe always go above and beyond to take care of ourselves by using organic skincare products, wearing sustainably made clothing, and preserving the environment as much as possible. Why not take it a step further? Integrate organic and natural hair care into your client's regimen and assist them in reaping the benefits of healthier, cleaner, and more beautiful hair.
Bio Cosmetics, also known as Biodynamics, are likely the best option for you if you are concerned about the origin of the ingredients as well as the environment. They go a step further than organic products. The raw materials are carefully curated with the aid of technology and lab science.
Floractive Professional's Bio BTx uses this ideology and blends science and nature, making top-grade hair care accessible.
What exactly is Bio BTx?
Suited for all types of hair, this treatment restores the natural balance of the hair by reconstituting the structure of the threads, replenishing lost capillary mass, restoring shine, and restoring the hair's natural balance. As a result, the hair is straight, silky, and full of shine! Its application is faster and more efficient than any other hydrating treatment. This one of a kind vegan product does not include any animal-derived ingredients and is developed without being tested on animals.
Why Choose Bio BTx?
A rich emollient treatment which smoothens the tresses
Highly Moisturizes tresses and hydrates hair
Adds Shine to tresses make them look healthier
Anti-Frizz properties for highly manageable hair.
Straight looking gorgeous tresses with results that last up to 4 months!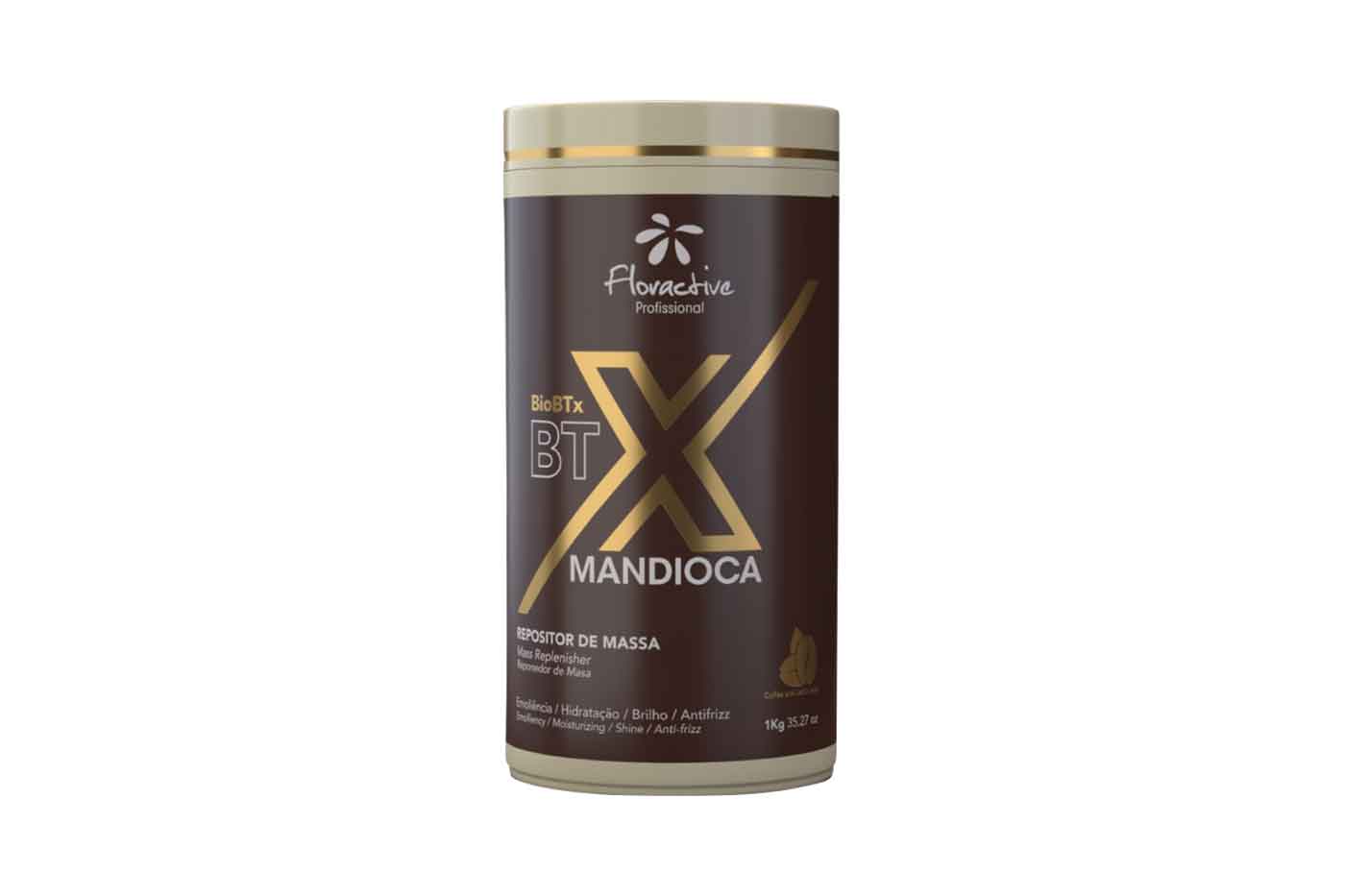 What is Bio BTx made up of?
Mandioca: Strengthens hair, promoting intense hydration.
Coffee extract: Makes hair soft and shiny
Moringa Seed Oil: Moringa has a rich quantity of zinc, Vitamin A, and iron which rejuvenates the hair
Hypnea musciformis (Red Algae): Highly conditions the hair making them smooth.
Shea Butter: Acts as an anti-frizz agent making hair manageable.
As Bio BTx starts a new responsible chapter in the science of hair care, with environmentally responsible products, get your hands on the best treatment with no guilt! Say yes to Bio BTx and embrace vegan treatment that is kind to animals!